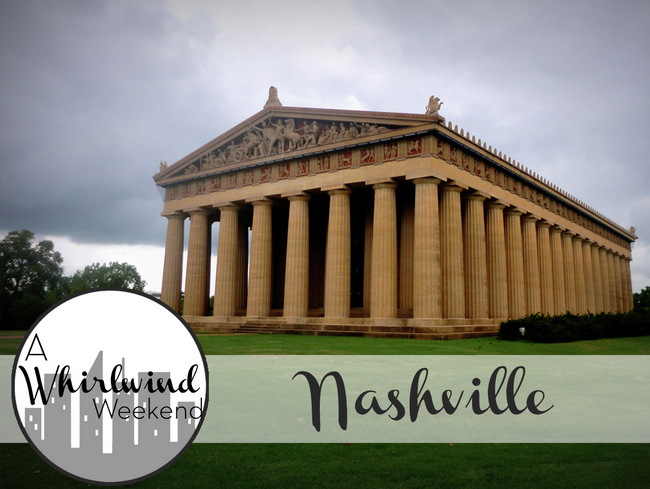 1. I'd take you out for breakfast at the Pancake Pantry. You can order whatever you want, but I'd
strongly recommend the sweet potato pancakes with cinnamon cream syrup. I don't normally like
pancakes, but man–these are delicious! You could also order the Grill Cook's Medley, if you'd prefer
a yummy savory option. The Pancake Pantry opens at 6:00 a.m., and there is often a line stretching
around the block. Keep an eye out for country music stars while you wait!
2. It's famous for a reason! You shouldn't miss the Opryland Hotel. Park at Opry Mills mall (to avoid
paying the $18 hotel parking lot fee) and walk on over. Inside you'll find indoor gardens, waterfalls,
restaurants, and more. If you're here around Christmastime, don't miss the lights (they decorate the
hotel with more than 2 million of them)! Afterwards, you can shop at the mall or head to the Grand Ole Opry, which has shows every night.
3. Calories don't count on vacation, so we'll stop in and grab a treat at Las Paletas. These gourmet
Mexican popsicles are tasty and refreshing! They have two types: creamy and fruit-based. The menu
is revolving because they like to use fresh, seasonal fruit. There are exotic offerings like avocado,
chocolate-chili, and hibiscus, as well as good old strawberry and watermelon. Las Paletas has relatively
limited hours, but their popsicles are for sale in several other Nashville stores…so you should be able to
track one down!
4. The weather is perfect and getting outdoors is a must. We'll take advantage of the gorgeous day at
the Parthenon. It's an exact replica of the one in Athens, Greece—though ours is in much better shape!
It is located in the beautiful Centennial Park, so take a picnic and sit in one of the many porch swings on
the grounds. There are ducks to feed and a playground to keep the little ones happy, too!
5. You're so fortunate to have a Nashville insider showing you around. The locals would stone me if I
didn't show you Monell's, a family-style Southern restaurant. As you arrive, they seat you at a big table
alongside strangers—usually a mix of locals and tourists. Make some new friends! Monell's serves fried
chicken daily, as well as a rotating smorgasbord of Southern favorites. It's all you can eat, so wear loose-
fitting pants…I'm not kidding when I say that everything is good! Don't even think about answering your
phone at the table, and make sure you pass the food to your left. This is a true Southern experience!
6. You didn't ask, but I'll tell you anyway that a trip to Nashville wouldn't be complete without visiting
downtown. There's a free bus, but you'll also want to get out and walk down the streets. There is
always live music playing (it is "Music City," after all!), and you'll see droves of cowboy-booted people!
Head to the Ryman Auditorium, "the Mother Church of Country Music." It was the original home of the
Grand Ole Opry, and they still host regular performances. Enjoy a pulled pork BBQ sandwich next door
at Jack's. Stop in at Hatch Show Print, one of the oldest working letterpress print shops in America. You
can watch them working the press and check out the hand-printed posters covering every inch of wall
space–then buy one as a souvenir! And my husband would disown me if I failed to include Hattie B's hot chicken. Hot chicken, which is fried chicken coated in a cayenne pepper rub, is a Nashville specialty. There are varying degrees of heat—I go with "mild" (it still has a kick, promise!), but feel free to try one of the four hotter levels. They also offer plain fried chicken, if you have small children or don't want to burn your intestines.