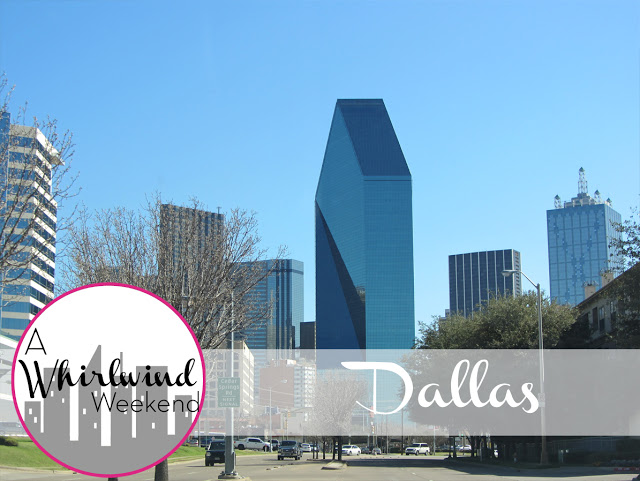 1. I'd take you out for lunch at The Velvet Taco. You can order whatever you want, but I'd strongly recommend the Crisp Tikka Chicken Taco. It is a little known secret in Dallas, but it won't be for long.
2. It's famous for a reason! You shouldn't miss The Texas State Fair. The
funnel cake is amazing, and you could spend all day at the shops and
rides. There are museums and free exhibits to explore as well.
3. Calories don't count on vacation, so we'll stop in and grab a treat at Chocolate Secrets. This
little shop in uptown is worth every calorie, and you will not be able
to stop with just one piece of chocolate. These delicious treats are
made on site and come in a variety from savory to sweet to salty.
4. The weather is perfect and getting outdoors is a must. We'll take advantage of the gorgeous day at Kylde Warren Park. The
park is new and has events every day of the week. There is a children's
park, walking paths, and a pavilion. Then skip across the street to
the Dallas Museum of Art or to the brand new Perot Museum of Nature and Science. Both are in walking distance and have something the entire family will enjoy.
5. You're so fortunate to have a Dallas insider showing you around. The locals would stone me if I didn't show you The Galleria. This
shopper's delight is three stories of the best shopping Dallas has to
offer. On the first floor is an ice skating rink opened year round. Once
you have spent the day shopping and skating you can relax your weary
feet at the Westin Hotel attached to The Galleria.
6. You didn't ask, but I'll tell you anyway that a trip to Dallas wouldn't be complete without visiting the observation deck at Reunion Tower.
The best time to go is at night when the lights from the city twinkle.
Get dressed up and have dinner in Wolfgang Puck's revolving restaurant, Five Sixty, located in the same tower. The view is amazing.
Want to share your city?
Email Me!