Back in May, I did a Summer Essentials post and it was so popular I thought it'd be fun to do a fall version too!
The weather is just starting to change here and I'm enjoying the cooler mornings and evenings and the sunny afternoons.
Here are a few of the staples that I use endlessly during the fall months: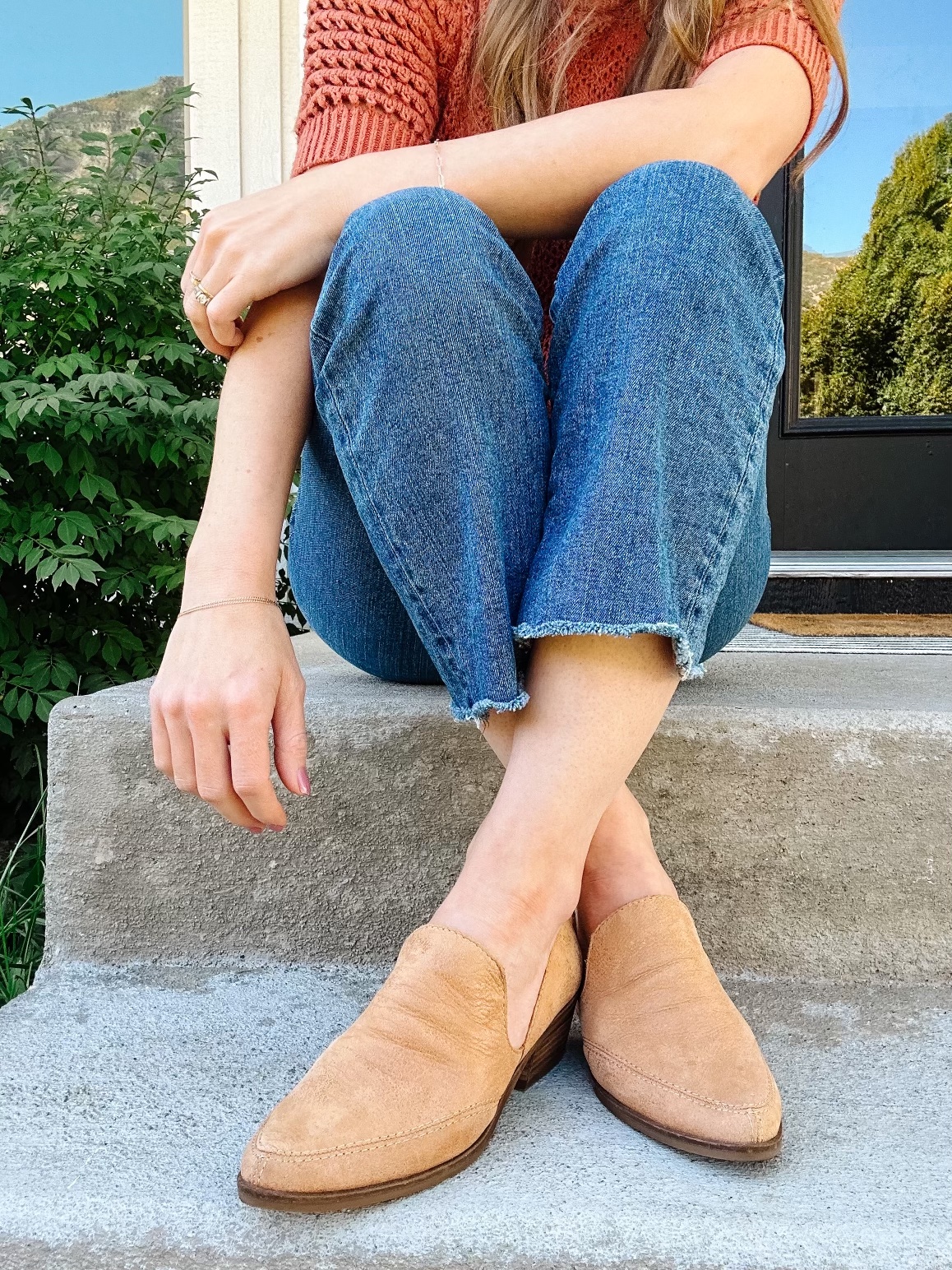 9 Favorite Fall Essentials
LOAFERS
I bought these in the spring but now that fall is here, they've really joined the rotation! I love that they dress up and down and look good with basically everything plus they had zero break-in time for me!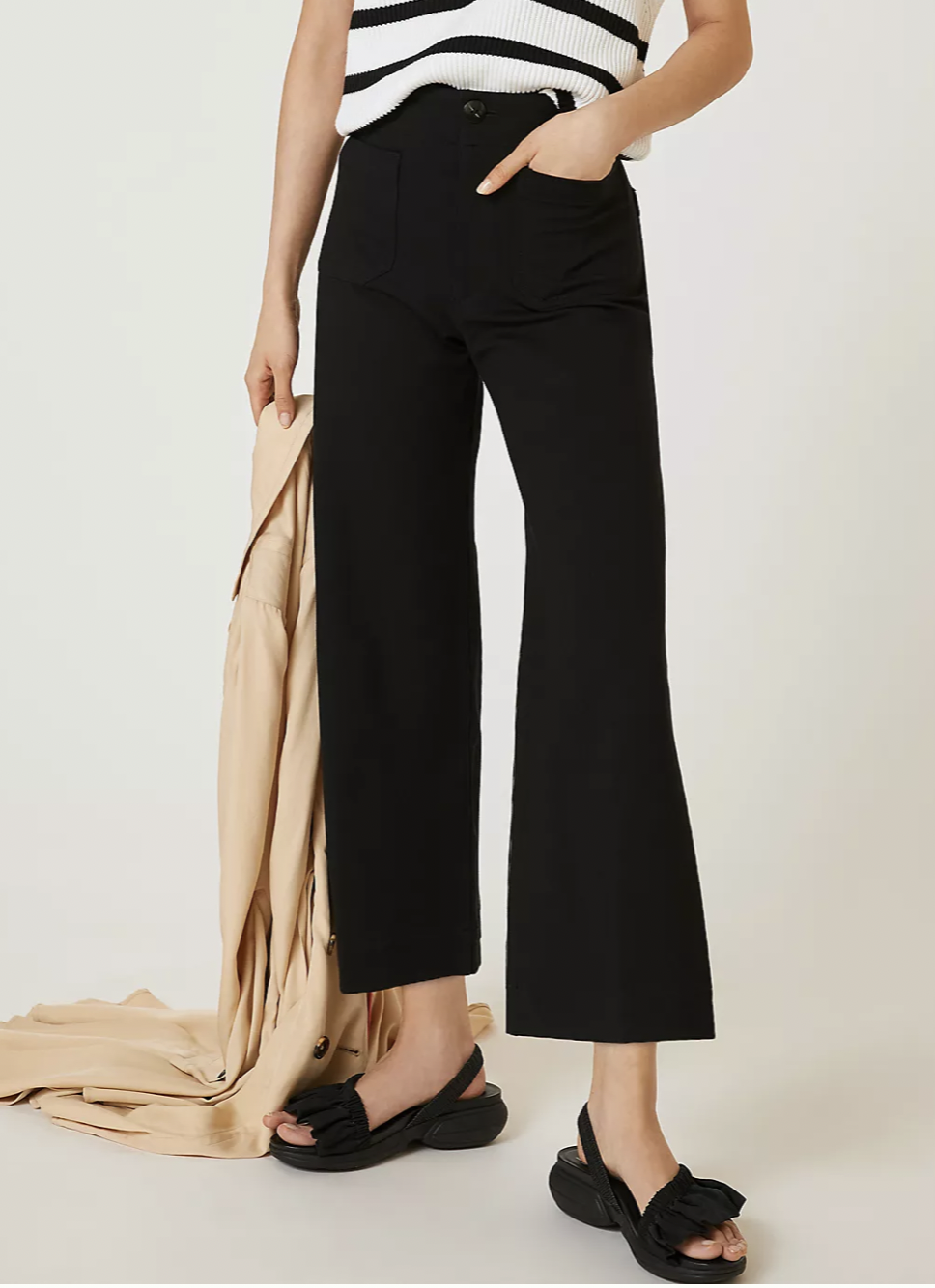 PONTE PANTS
These were a serious score on thredUP a few months ago and I've loved them so much – they're a perfect mix of dressy and comfortable and they look good with everything! They're still available from Anthroplogie and they're pricey but the price-per-wear is incredible.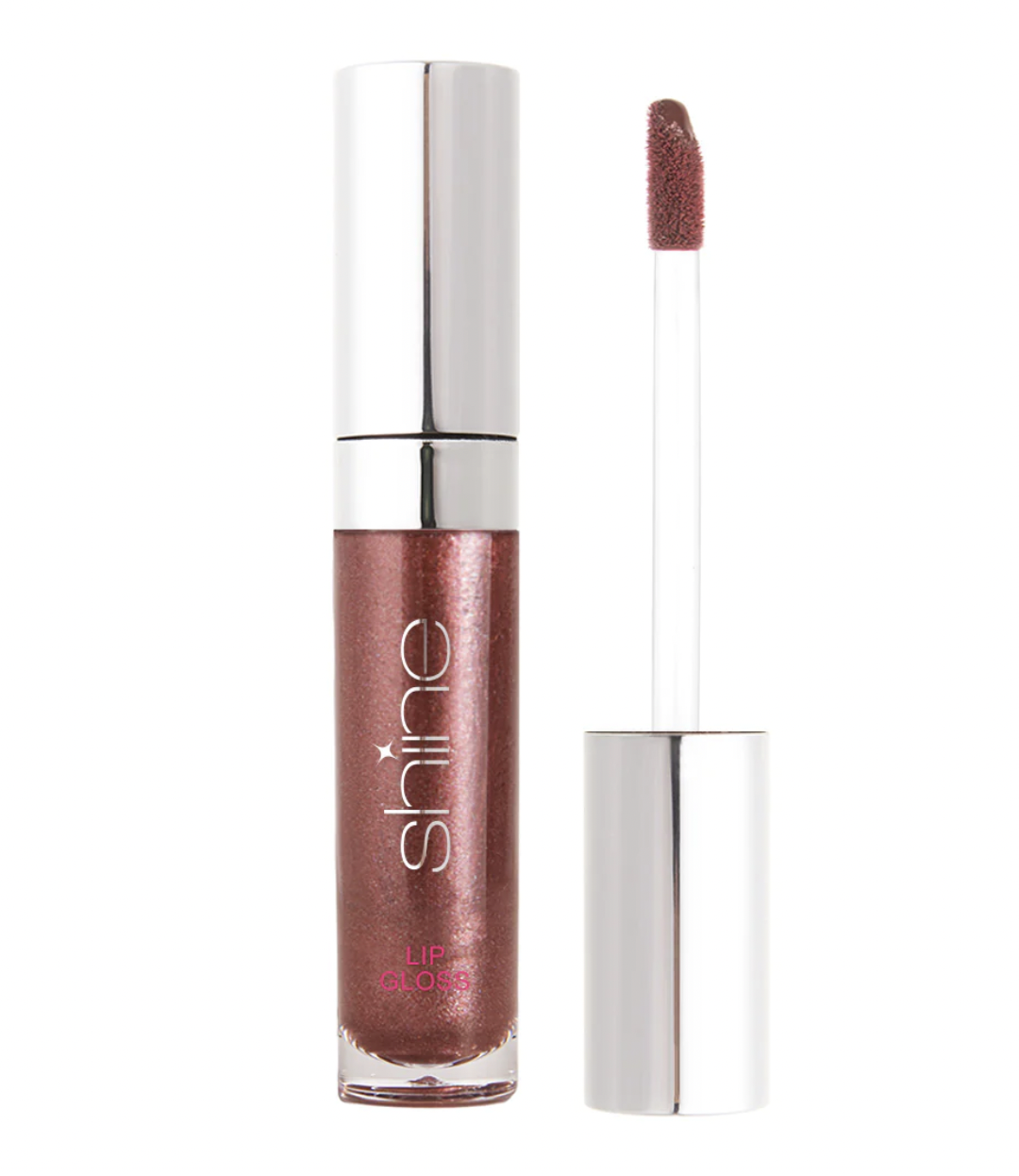 JEWEL LIPGLOSS
I got this color of lipgloss last fall and I keep it in my desk drawer – I love it so much! It's a subtle color and perfect for fall. Use the code JANSSEN10.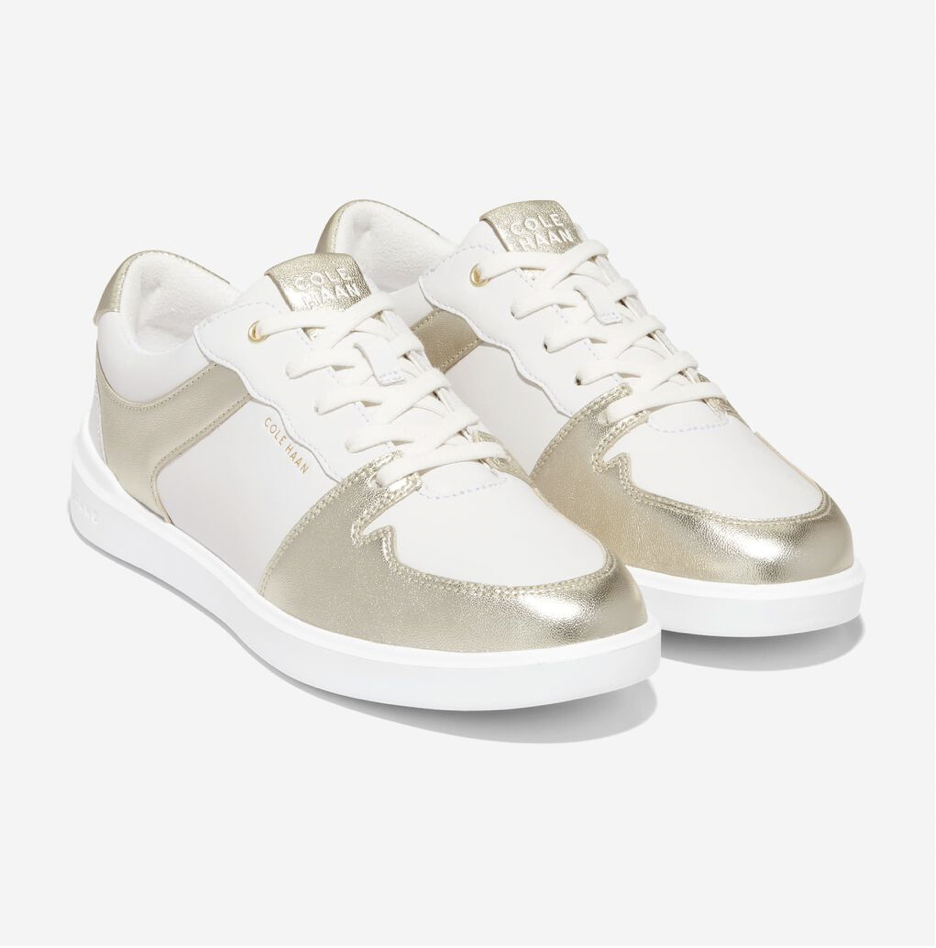 GOLD  & WHITE SNEAKERS
These are the sneakers I've reached for most often in the past few months. I love that they are a classic style but the gold accents make them just a little more fun. They're comfortable and a perfect dress-up/dress-down sneaker. And they're almost 50% right now!
NO-SHOW SOCKS 
I wrote an entire post about my love for these socks but they seriously are so good and now that I'm wearing more sneakers again, I'm glad to have several pairs in my drawer. I love that these socks don't slip (even if I wear them for a full day of walking like I did in Japan) and that even after four years of wear, they don't have a single hole!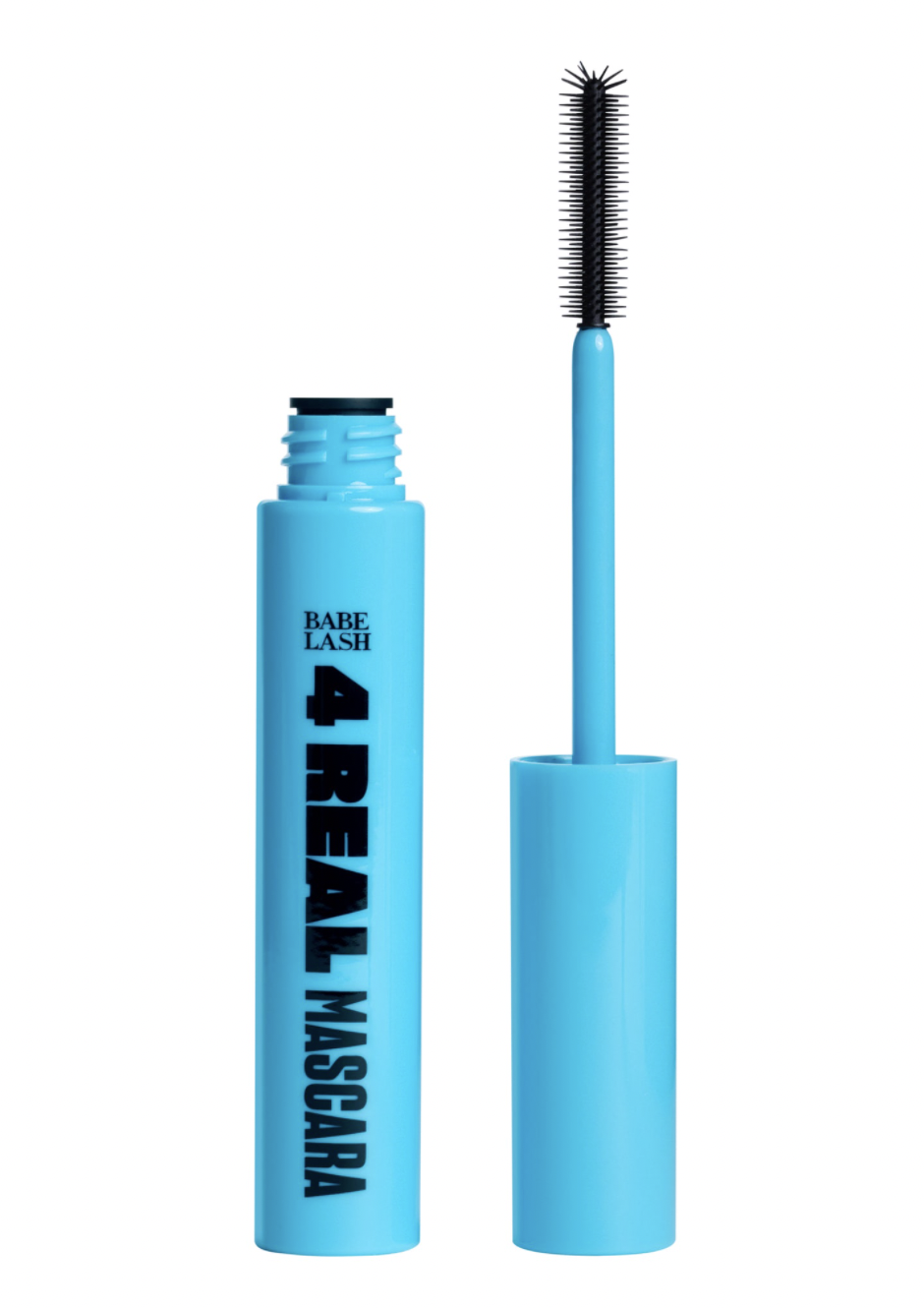 4 REAL MASCARA
This mascara rocketed to the top of my favorites when it was released this year. It's not crazy expensive ($15, plus my code JANSSEN takes 20% off) and it doesn't flake or smear during the day and it makes my lashes look incredible. I'm a super fan!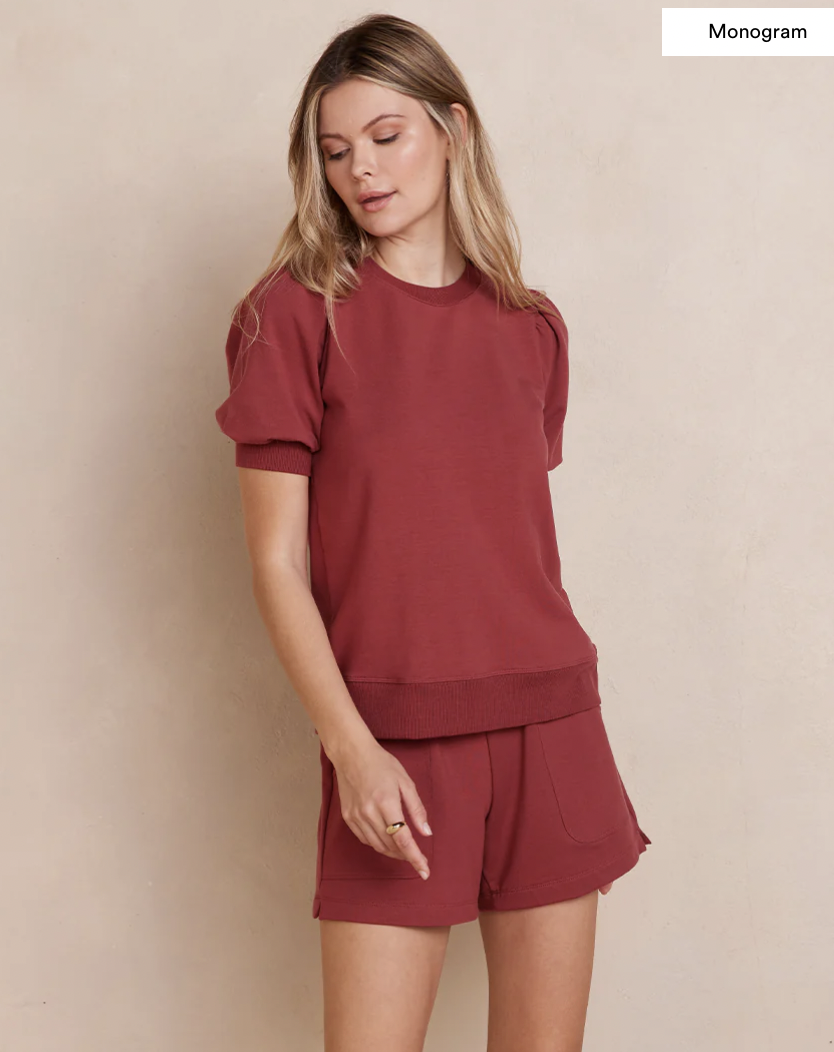 PUFF SLEEVE SWEATSHIRT
I got this in the spring and wore it literally ALL SUMMER long but it's especially ideal in the fall as the weather transitions. The sweatshirt material is cozy but the shorter sleeves make it perfect for warmer afternoons as well. And it dresses up or down beautifully. My code is JANSSEN_BRADSHAWJS10.
OWALA WATER BOTTLES
Bart and I have each had an Owala Free Sip water bottle for many months and then I bougth each of the girls one for school this fall (Ella and Ani got Free Sips while Tally and Star opted for Flip Straw styles). I love that I can put them in the dishwasher and that they do not leak! Plus, they come in so many fun colors!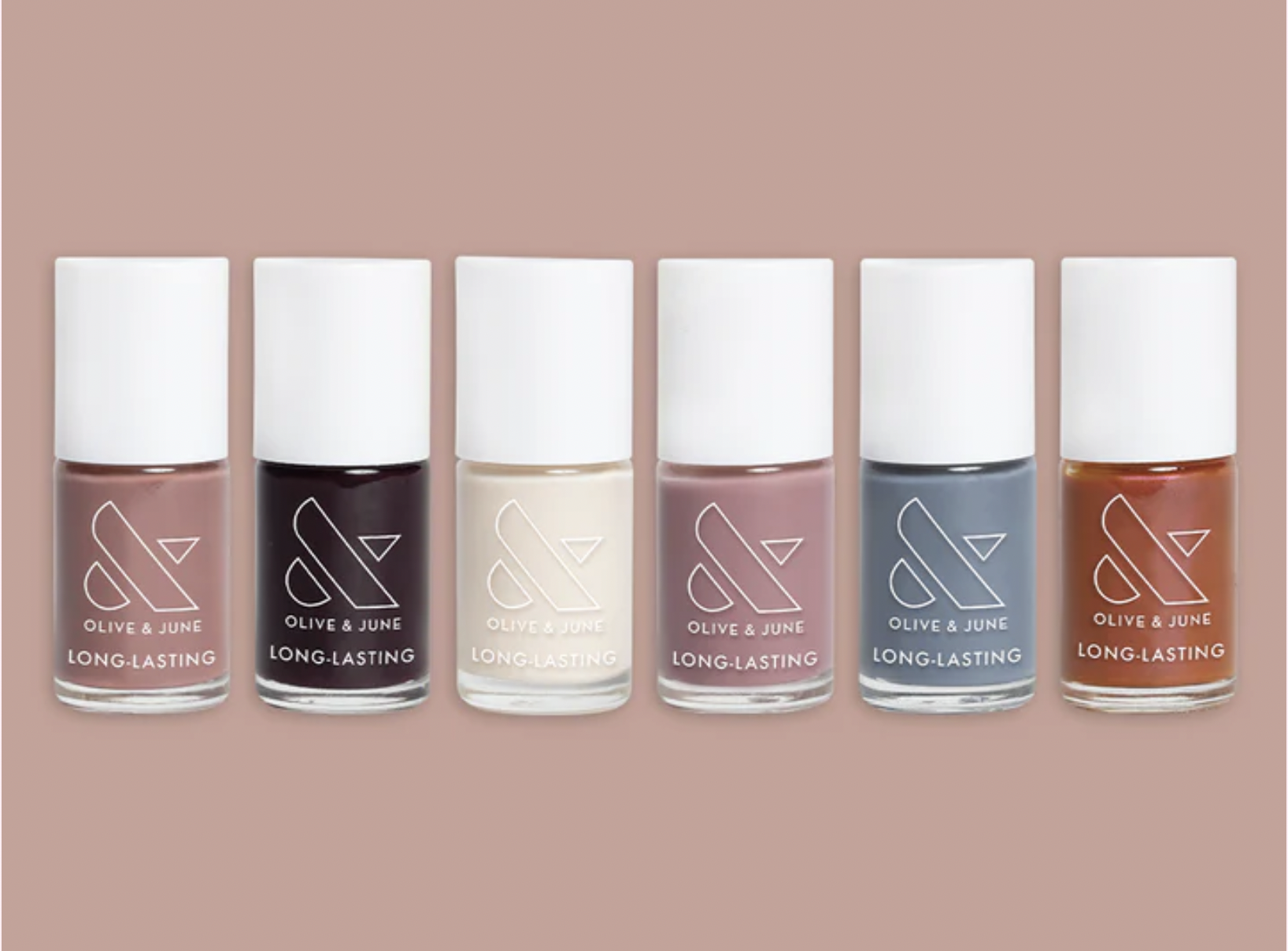 OLIVE & JUNE FALL COLLECTION
I love Olive & June nail polish (you can see my full post about it here) and their Fall 2023 collection is fab! I paint nails usually on Mondays and it's been so fun to rotate through the fall colors – I think my current favorite color is Favorite Beanie.
I'd love to hear what YOUR fall essentials are! Let me know in the comments!
If you you liked this post about fall essentials, you might like these other posts: