Summer is JUST about here (we just have a few days left of school!) and I'm in full-on summer prep mode.
Here are a few of the staples that I use endlessly during the summer months: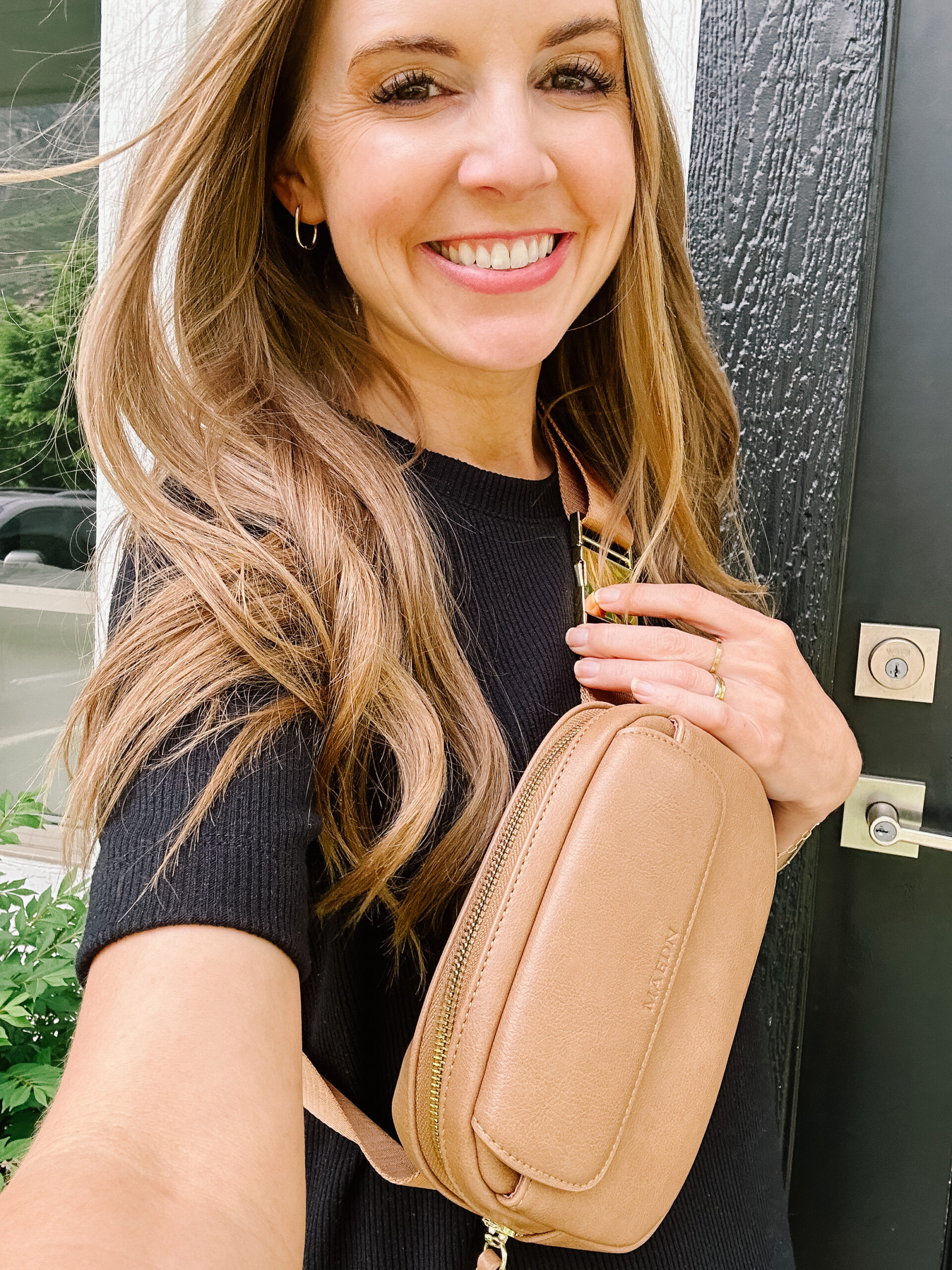 9 Summer essentials I Love
TINTED FACIAL SUNSCREEN
I mean, I use this year round, but I REALLY love it in the summer when I'm outdoors so much more and I really want to protect my skin. I've used the original version for the last few years but this spring I switched to the tinted version and I love it even more – it's perfect when you aren't wearing any makeup and still want a little color and glow, and I wear it every day under my normal makeup. Use the code EVERYDAYREADING for 15% off.
SUNLESS TANNER
I know not everyone loves fake tanner but I'm a huge fan. I'm really careful about sun exposure which means I don't get a lot of color and look pretty pasty white all year long. This Bondi Sands one is my favorite (I use the dark version and it doesn't feel too dark at all to me) and I use it 1-2 times a week all summer long.
REEF SANDALS
I bought these last year and I have absolutely loved them – they're super comfortable and perfect for the water park, beach, or lake. I wore them all summer long and they never hurt my feet, even on some wet/rocky hikes last fall!
LINEN SHEETS
I've mentioned before that our room is one of the hottest in the house during the summer (and, naturally, the coldest in the winter) and several people recommended we try linen sheets. I ordered a set during their Birthday sale this spring and just started using them this week and I. am. hooked. They are so soft and summery and as a hot sleeper, it feels amazing to wake up cool. Plus, I just love the summery look they give our room. They have their Memorial Day sale going on right now.
BELT BAG
I took this bag EVERYWHERE in Japan – I used it every single day – and it really is a perfect summer bag. Hands-free, just big enough for the essentials (wallet, Kindle, phone, lip gloss, a small snack), and looks good with everything. It just restocked but I don't know how long it will last – they cannot keep them in stock! My code is JANSSEN.
CODESPARK
This is my favorite early coding app for kids and their summer pricing is back in action (it's $5 for two months of access!). I sign up every summer and my younger girls love doing it while the other sister does Savvy. I wrote a whole post about it here – don't miss this one!
RUNNING SHORTS
After finally getting in a good running groove this winter, it feels magical to be running in NOT three layers of clothing. It's been so great to pull out my favorite running shorts again as the weather warms up. The Prize style are my favorite ones – my code is JANSSEN.
STANLEY ICE FLOW WATER BOTTLE
I am NOT a fan of the beloved Stanley Quencher tumbler (I know – take away my influencer badge immediately), but I have loved the Ice Flow with its flip straw and top handle. It comes in a bunch of colors, fits perfectly in my car cupholder and goes to the gym with me just about every morning and has accompanied us on many hikes this spring. Definitely gets an A+ from me (I also love my Owala water bottle – my only complaint is that its too big for my car's front cupholders).
A NEW SWIMSUIT
I actually got a couple of new swimsuits for this summer. I finally tried out Summersalt and the insta-famous Sidestroke swimsuit lives up to the hype – I tried it on and immediately loved it (it runs slightly small – I'm usually a 00 or 0, so I ordered a 0 and it fits, but it's definitely snug and I could have easily gone with a 2 instead). My Summersalt code is JANSSEN_BRADSHAWJS10. I also grabbed this zip-front swimsuit from Amazon with short sleeves to keep my back and shoulders from getting scorched this summer at the lake.
Bonus: $10 KID SANDALS
I bought these for Tally who is VERY picky about her shoes and she loved them from the first day. They're a perfect mix of active and cute and I'm so happy every time I see her wearing them!
I'd love to hear your favorite summer products! Let me know in the comments!
IF YOU LIKED THIS POST ABOUT Summer essentials, YOU MIGHT LIKE THESE POSTS TOO: