This week, Audible has a 2-for-1 sale going on where you can use your monthly credit to get two books for the price of one.
That means instead of $14.95 for an audiobook (which is already a good price considering most audiobooks run $25-$40), you're getting them for under $7.50 each.
(P.S. If you're new to Audible, you can sign up for a free Audible trial and you'll get one credit. Then you'll get TWO audiobooks for free, plus a month of Audible Plus access).
You can see all the options here, but here are some of my favorite audiobooks that are included in the Audible 2-for-1 sale.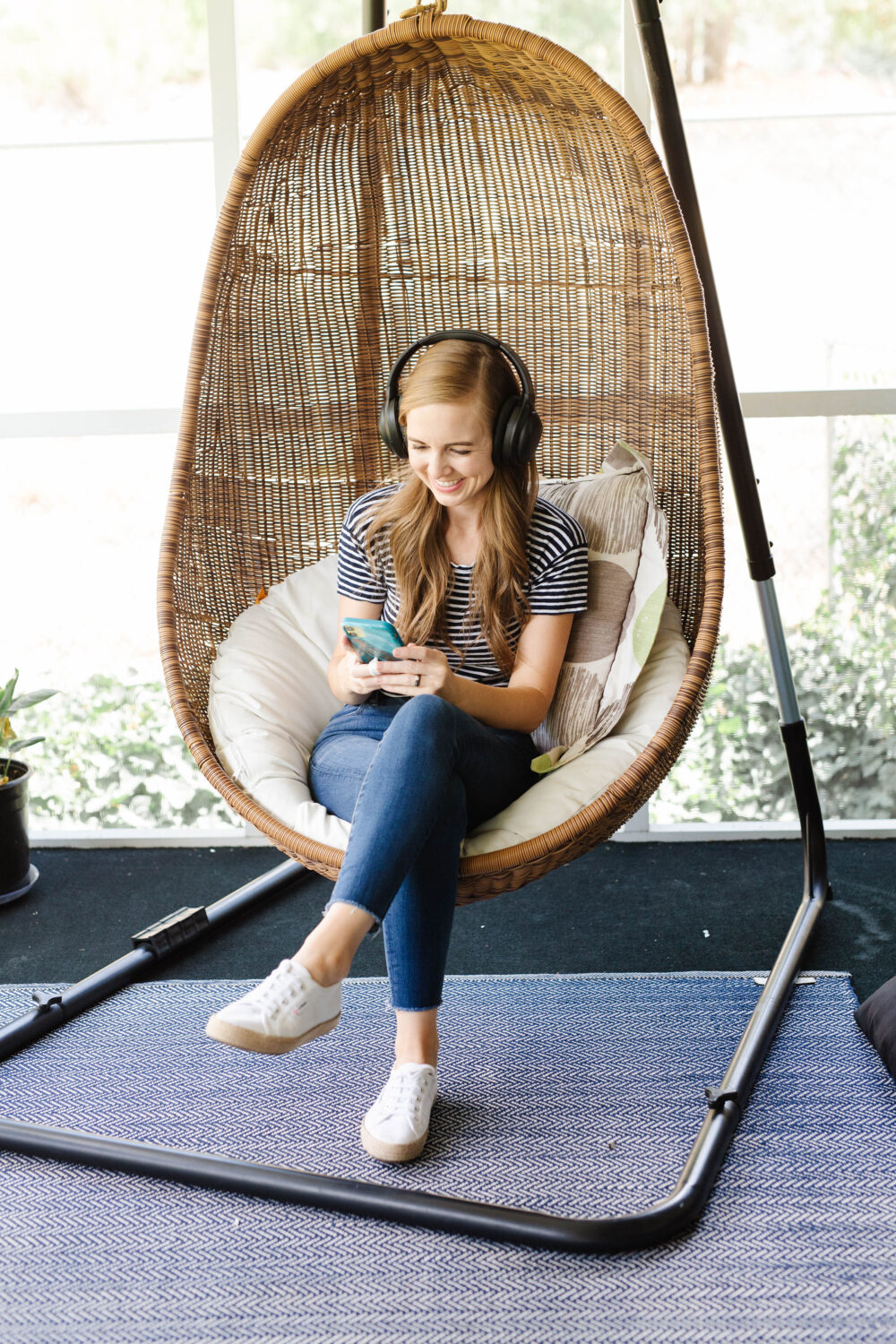 MY FAVORITE PICKS FROM THE AUDIBLE 2-FOR-1 SALE
Lovely War by Julie Berry
I mean, there's no way this incredible WWI novel wasn't going to be top of this list. I was SO HAPPY to see it included – this was the #1 book I read last year. (Full review here)
Nothing to Envy: Ordinary Lives in North Korea by Barbara Demick
Bart and I both read this book for our (short-lived) couples book club that we ran when we lived in North Carolina and it is phenomenal. Really compelling non-fiction.
Front Desk by Kelly Yang
This middle grade novel was one of my top 10 books I read in 2019 about a young girl and her family that come to the US from China in the 1990s and their experiences as immigrants. I loved every page of it. (Full review here)
The Perfect Mile: Three Athletes. One Goal. And Less Than Four Minutes to Achieve It by Neal Bascomb
My dad read this maybe a decade ago and I happened to be visiting. He told me in detail about the book and then read me long passages about the final moments of the race to break the four minute mile record – it was SO great!
Beauty and the Clockwork Beast by Nancy Campbell Allen
When I was talking about fractured fairy tales last year, multiple readers raved about this Beauty and the Beast retelling and I was delighted to see it included in Audible's 2 for 1 sale!
Small Great Things by Jodi Picoult
I'm hit or miss with Jodi Picoult but this one was completely gripping. (Full review here)
Walkable City: How Downtown Can Save America, One Step at a Time by Jeff Speck
I'm well aware that this sounds like THE most boring topic and book on the planet, but I promise it's interesting, funny, and so eye-opening. I even have it on my list of top 10 most recommended books! (Full review here)
The Lost Hero by Rick Riordan
If you have a child who loved The Lightning Thief, this is the book that kicks off another mythology based series by the same author!
Pride, Prejudice, and Other Flavors by Sonali Dev
I'm currently reading this retelling of Jane Austen's most famous book but now at this price I'm tempted to switch to the audio version!
Wonder by R. J. Palacio
This global bestseller is really well done on audio, with a full cast.
Smart Money Smart Kids: Raising the Next Generation to Win with Money by Dave Ramsey and Rachel Cruze
After talking about money allllll month long for the Everyday Reading Book Club, there's no way I could resist snagging this one.
The Year of Living Danishly: Uncovering the Secrets of the World's Happiest Country by Helen Russell
My mom gave me a copy of this book several years ago and it's utterly delightful about a couple who moves to Denmark. While he works at LEGO, she takes on a research project to figure out why exactly Denmark is the happiest place on earth!
The Whole Brain Child: 12 Revolutionary Strategies to Nurture Your Child's Developing Mind by Daniel J. Siegel and Tina Payne Bryson
I listened to this about five years ago and definitely need to revisit it!
Artemis by Andy Weir
I loved loved loved The Martian and somehow haven't read any of his other books since then! Now is the moment.
168 Hours: You Have More Time Than You Think by Laura Vanderkam
I've read this book multiple times (including as an Everyday Reading Book Club pick!) and it's endlessly fascinating to think about how we spend our time and how to spend it in ways that make us happier. (Full review here)
The Distant Hours by Kate Morton
I've loved every Kate Morton book I've read, but this is one of her's I haven't gotten to yet! (Her newest book, The Clockmaker's Daughter, is also included in this Audible sale!)
Elantris by Brandon Sanderson
Bart is a big Brandon Sanderson fan but I've never read a single one of his books.
Any questions about the Audible 2 for 1 sale? I'm happy to help!
If you liked this post about the Audible 2 for 1 sale, you might like these posts too: