This week, Audible has a 2-for-1 sale going on where you can use your monthly credit to get two books for the price of one.
That means instead of $14.95 for an audiobook (which is already a good price considering most audiobooks run $25-$40), you're getting them for under $7.50 each.
(P.S. If you're new to Audible, you can sign up for a free Audible trial and you'll get one credit. Then you'll get TWO audiobooks for free, plus a month of Audible Plus access).
You can see all the options here, but here are some of my favorite audiobooks that are included in the Audible 2-for-1 sale.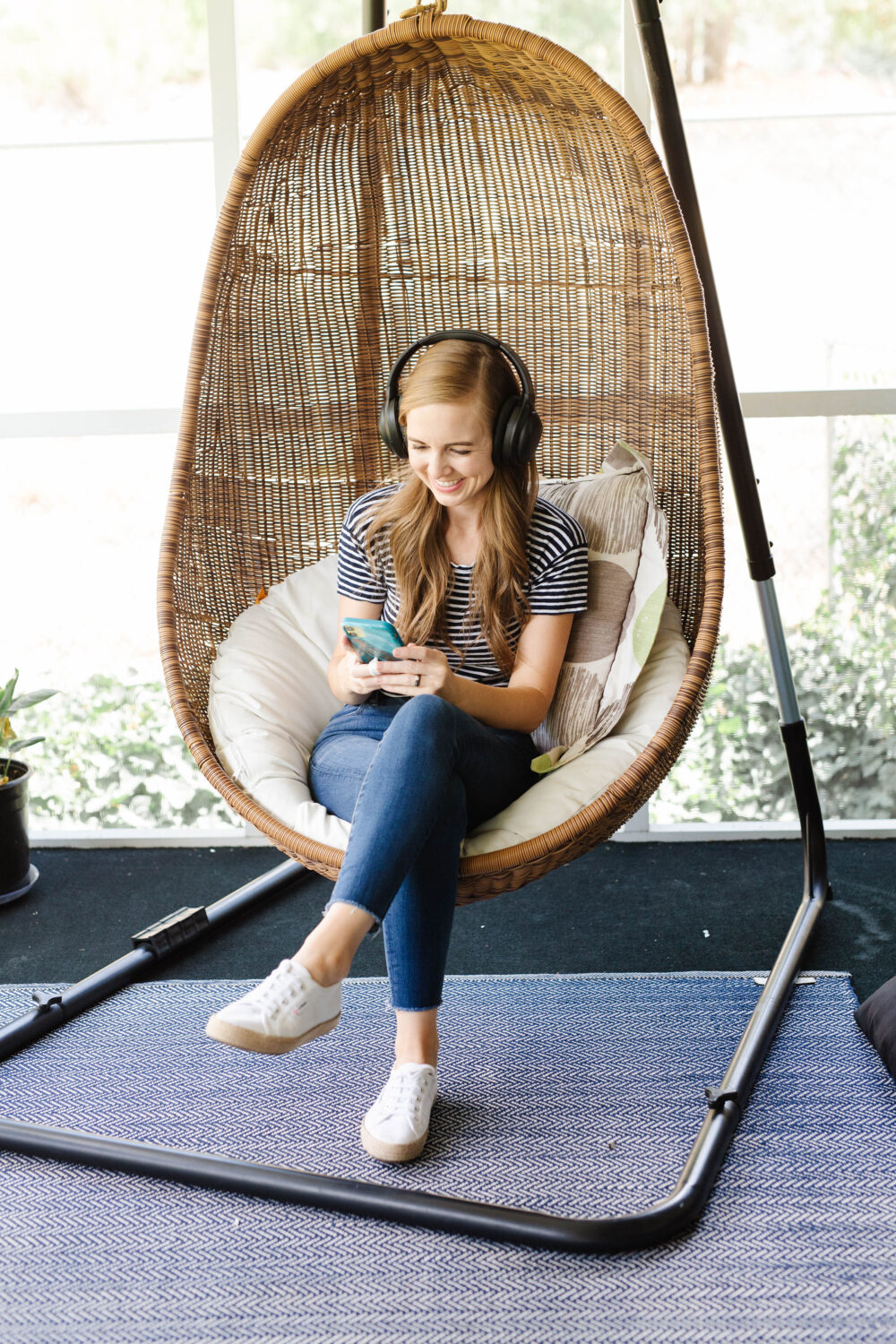 MY FAVORITE PICKS FROM THE AUDIBLE 2-FOR-1 SALE
Pride: A Pride & Prejudice Remix by Ibi Zoboi
This is a fun young adult retelling of the beloved Pride & Prejudice story. Zuri Benitez is full of pride for her family and neighborhood in Brooklyn, but her beloved home life is being threatened by the rapid gentrification of her neighborhood and when the wealthy Darcy family moves in, she's not at ALL thrilled about it, since they represent everything she fears is coming for her community.
American Sherlock: Murder, Forensics, and the Birth of American CSI by Kate Winkler Dawson
This has been on my list ever since Sharon Says So picked it for her book club and I was delighted to see it pop up in the Audible 2-for-1 sale this time around!
The Downstairs Girl by Stacey Lee
And this one is the April pick for The 2023 Everyday Reading Book Club! I love a good young adult historical fiction novel and this one did not disappoint. Set in Atlanta in the late 1800s, this was a fascinating peek at Jim Crow laws and the rising tide of suffragism all wrapped up into a fascinating family drama. (Full review here)
Remarkably Bright Creatures by Shelby Van Pelt
Each chapter alternates between three, seemingly unconnected characters. And one of the narrators is an octopus, a remarkably bright creature, at an aquarium! I wasn't sure about this one but I ended up really enjoying it. 

The Happy Ever After Playlist by Abby Jimenez
Abby Jimenez does not disappoint with books full of fantastic banter. This one is a really quick listen about a second chance at love. Be warned: there is a fair bit of swearing in this one.
The Ten Thousand Doors of January by Alix E. Harrow
Set in the early 1900s, January Scaller, is a peculiar little girl with an affinity for adventure. She lives with the wealthy and influential Mr. Locke who is a collector of mysterious artifacts and treasures. On an outing January discovers, with the help of an old book left in her possession, that she can open doors to other worlds. It's through these doors she finds where she came from and the truths about her past.
The Chemist by Stephenie Meyer
This basically feels like a Jason Bourne movie in audiobook form, with a female interrogation officer for one of the U.S. government agencies. She's known as The Chemist because she uses chemical cocktails to get information out of her subjects, but now she's less worried about her job and more worried about her life because the agency is now trying to kill her. This was just a FUN listen with lots of laugh-out-loud moments – say what you will about Stephenie Meyer, but she can write some SNAPPY dialogue. (Full review here)
The Bright Side of Disaster by Katherine Center
One of my current goals for 2023 is to read all of Katherine Center's books. I haven't read this one yet, so you better believe that I am going to snag it and add it to my TBR list!
Hidden Figures: The American Dream and the Untold Story of the Black Women Mathematicians Who Helped Win the Space Race by Margot Lee Shetterly
You may have already seen the movie, but you know the book is always better! Here's a chance to read it at a mega discount with no library due dates!

Born a Crime by Trevor Noah
This audible original is a must to add to your list. You might have seen Trevor Noah on The Daily Show, but his life began as a crime. He was the son of a multiracial marriage which during South Africa apartheid was illegal. This witty and honest memoir is the perfect book to add to any book club and it's one of those books that everyone mentions when they talk about books that are made 100x better by the audio version (naturally, it's read by the author). 

Hamilton: The Revolution by Lin-Manuel Miranda and Jeremy McCarter
This is a must-read for any Hamilton super fans. Find out how the biggest Broadway play became a national phenomenon with a behind-the-scenes look of its conception, through its first Broadway performance. It's also chalked full of interviews, photos, and notebook entries.
Of Mess and Moxie: Wrangling Delight out of This Wild and Glorious Life by Jen Hatmaker
I LOVE Jen Hatmaker and think she is one of the most entertaining and thoughtful non-fiction writers out there. I laugh until I cry with every one of her books.

The Year of Living Danishly by Helen Russell
Journalist Helen Russell will spend one year in the happiest place on earth to see what really makes it so happy, and it's not Disneyland. She spends her year in Denmark to find out what the Danes do right, what they got wrong, and shares how to add some Danish happiness to your own life. 

Code Name Hélène by Ariel Lawhon
Modern Mrs. Darcy recommended this on her 2022 Summer Reading Guide and when she introduced it in the unboxing zoom call, the chat box exploded with people saying "I LOVED THIS BOOK." Word is that the audio version is incredible!==-
How I Built This: The Unexpected Paths to Success from the World's Most Inspiring Entrepreneurs by Guy Raz
If you love the podcast, this is for you. Raz has interviewed highly successful entrepreneurs, and here he shares tips for every entrepreneur's journey. This book offers insights and inspiration on how to start, launch, and build a successful venture. The interviews show that great ideas often come from a simple spark that can make dreams into reality.

Snow Child by Eowyn Ivey 
This one is the December pick for Everyday Reading Book Club. I've been meaning to read this book for literally a decade and it felt like the right way to end 2023. It's set in Alaska in the 1920s, following a couple who has recently arrived trying to make it as homesteaders. It's pretty bleak for them until they find a little girl, Faina, who lives alone in the forest.
Any questions about the Audible 2 for 1 sale? I'm happy to help!
If you liked this post about the Audible 2 for 1 sale, you might like these posts too: