This week, Audible has a 2-for-1 sale going on where you can use your monthly credit to get two books for the price of one.
That means instead of $14.95 for an audiobook (which is already a good price considering most audiobooks run $25-$40), you're getting them for under $7.50 each.
(P.S. If you're new to Audible, you can sign up for a free Audible trial and you'll get one credit. Then you'll get TWO audiobooks for free, plus a month of Audible Plus access).
You can see all the options here, but here are some of my favorite audiobooks that are included in the Audible 2-for-1 sale.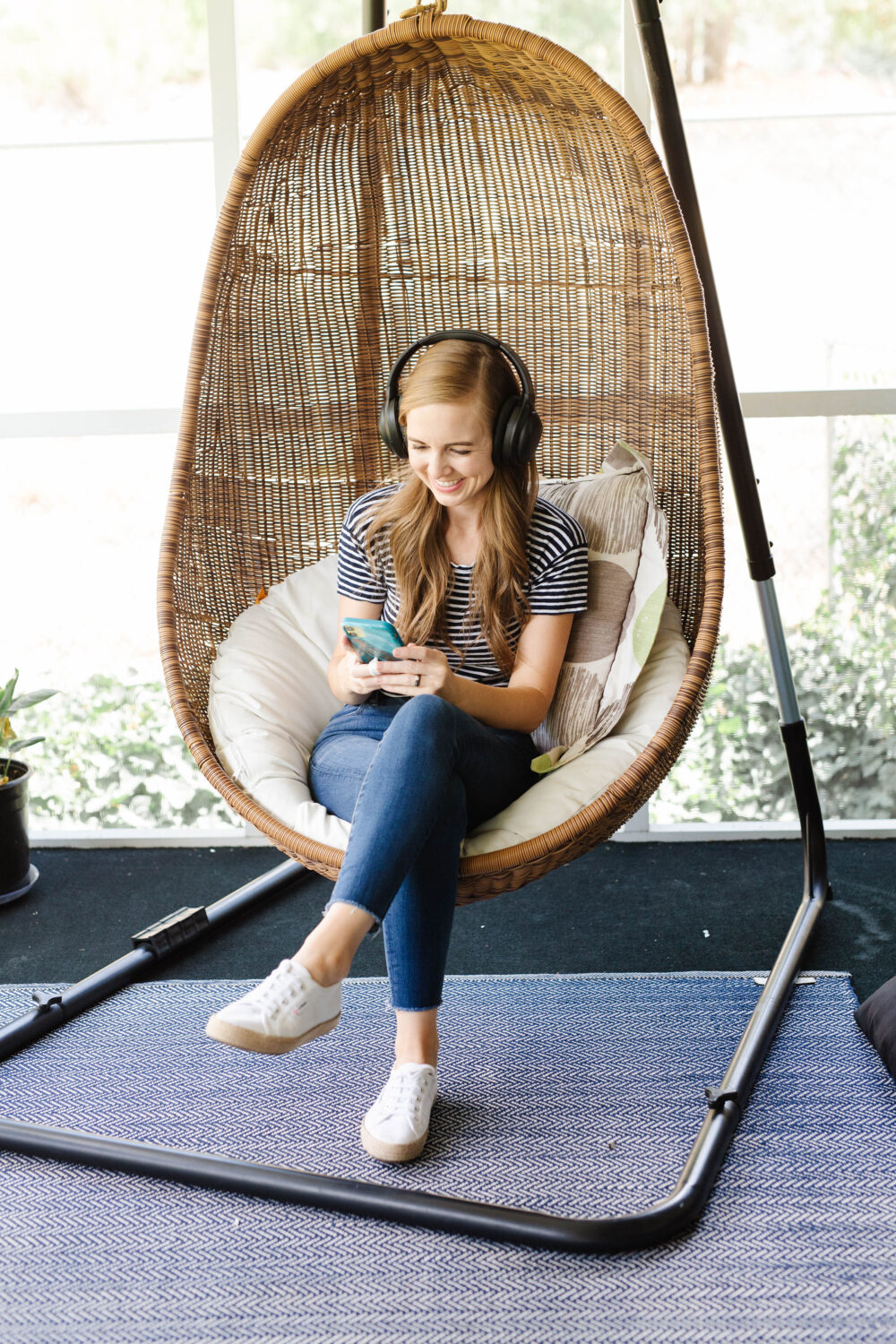 MY FAVORITE PICKS FROM THE AUDIBLE 2-FOR-1 SALE
Lockwood & Co.: The Screaming Staircase by Jonathan Stroud
10 hours 10 minutes
This will be the book we are reading in October for the Everyday Reading Book Club. In this one, some young people with psychic abilities run a small London agency to eradicate the supernatural foes that are popping up all over the city. I haven't read this one yet, but now is my chance to snag it for book club!

One of Us Is Lying by Karen M. McManus
10 hours 45 minutes
This young adult novel is about five students who get stuck in detention together and one of them dies. The one who dies ran a gossip site about his classmates at the school and the other four were all scheduled to have stories about them go up the following day. Which means all of them had motive. Five narrators REALLY make this fun. The sequel One of Us Is Next is also part of the deal!
The Violin Conspiracy by Brendan Slocumb
12 hours
In Slocumb's debut novel, Ray McMillian falls in love with playing the violin, even with everything working against him (racism, his mother telling him to get a real job, his lack of money). But when he finds an old family heirloom fiddle, his dreams of becoming a  violinist might just come true. On the eve of the most prestigious classical music competition in the world, his violin goes missing. 

The Unlikely Pilgrimage of Harold Fry by Rachel Joyce
10 hours
If you love A Man Called Ove, this is a great read alike – older main character, all about relationships, and an unfolding storyline where you don't know what's coming but you're in for the ride.
A Good Girl's Guide to Murder by Holly Jackson
11 hours
This was part of the 2022 Everyday Reading Book Club List and it is fantastic. High school senior Andie Bell was murdered by her boyfriend, Sal Singh, who then killed himself five years ago. It was a huge story, but Pip, now a senior herself, feels like something is wrong about the well-known story. And she's going to be the one to find out what REALLY happened.
Hidden Valley Road: Inside the Mind of an American Family by Robert Kolker
13 hours
After Empire of Pain this month for book club, someone suggested this to me as another compelling narrative non-fiction read and when I read the description, I was very intrigued. So it was a delightful surprise to see it pop up in the Audible 2-for-1 sale!
The Nature of Fragile Things by Susan Meissner
10 hours 40 minutes
I LOVED Susan Meissner's book As Bright as Heaven. This book is equally as good and follows three women during the San Francisco earthquake of 1906. (Full review here)

Front Desk by Kelly Yang
6 hours 30 minutes
This middle grade novel, about a family that comes to the US from China in the 90s, is such a fascinating look at the immigrant experience. Highly recommend this, plus the sequels! (Full review here)

No Visible Bruises: What We Don't Know About Domestic Violence Can Kill Us by Rachel Louise Snyder
12 hours 20 minutes
This has been on my TBR (to be read) list for a few years now. This gripping narrative nonfiction tackles the subject of domestic abuse from all angles. I've seen this recommended so many times and I have a feeling it will be extremely eye opening, even if it's a tough read. 

I Must Betray You by Ruta Sepetys
7 hours 10 minutes
This historical fiction title was a definite win in my book. It's set in Romania in 1989 and while most European communist regimes are falling apart, Romania is still deep in the throes of Nicolae Ceaușescu's dictatorship, with most of the world completely unaware. Cristian is 17 years old and dreams of a different life for himself, but when he's blackmailed into becoming an informer, it looks like all his dreams might go up in smoke unless he's willing to risk absolutely everything. I HIGHLY recommend this one on audio!

Now What? How to Move Forward When We're Divided About Basically Everything by Sarah Stewart Holland and Beth Silvers
5 hours
This book helps readers understand the connection they have with other people on a personal, community-based, national and even international level. The authors show how to engage your family in conversation, listen to your friends, explore shared values in your community and understand your role as a citizen in a diverse country. This is such an uplifting book that aims to help people become a positive influence in their individual spheres.

Pretty Things by Janelle Brown
16 hours
I listened to this during the 2020 lockdown and I have such clear memories of listening to it while I worked on my pandemic garden. I can never say no to anything Julia Whelan reads! (Heads up for quite a bit of language in this one).
Attachments by Rainbow Rowell
9 hours
I've read this book multiple times and it never gets old for me. I just love it so much, about two women who work together and send each other long detailed emails about their lives and the office tech guy who accidentally finds himself reading all their letters and quietly falling in love with one of them. (Full review here)

Scary Stories for Young Foxes by Christian McKay Heidicker
7 hours
This one snagged a Newbery Honor a few years ago and I've been meaning to pick up a copy since then! At this price, now is the time, plus it'd be fun to listen to with my girls during some of our road trips this summer. 

Any questions about the Audible 2 for 1 sale? I'm happy to help!
If you liked this post about the Audible 2 for 1 sale, you might like these posts too: