You guys never make it easy on me for Tell Me What to Read – there were SO many good suggestions and picking just three felt like a pretty impossible task.
I maxed out my library holds (when we moved here, the librarian at the circulation desk told me she didn't think there was a limit on the number of holds you could place . . . it took me about 4 days to discover that was NOT the case) and then picked three to officially read.
Here are the three I'll be reading over the next three (ish) months. Fine, probably the next six-ish months.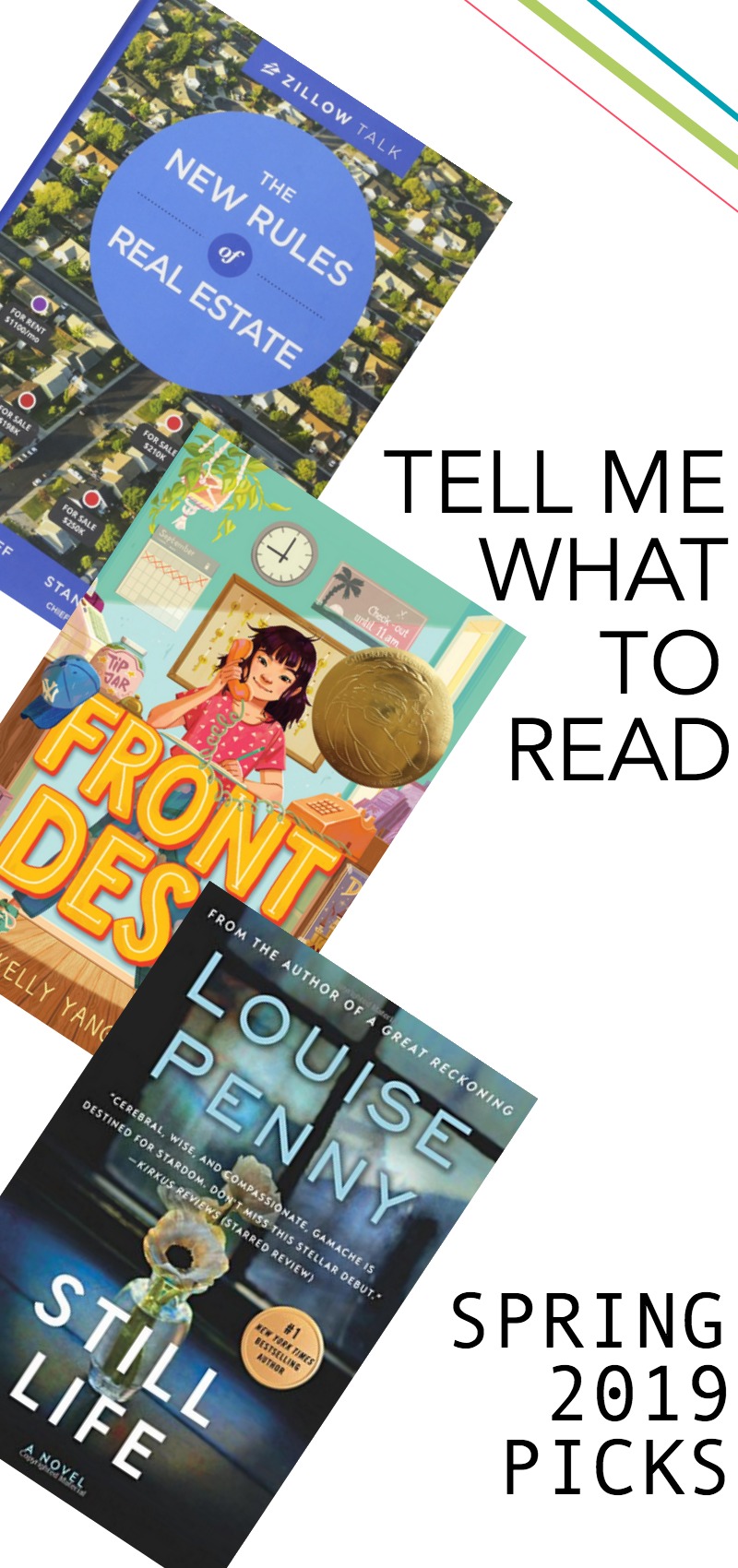 Several members of my children's lit book club were raving about this back when it came out in the fall, so this is a great excuse to read it. Mia Tang is ten and while her immigrant parents clean hotel rooms, she runs the front desk. The reviews on Front Desk are killer and it just won the Asian / Pacific American Award for Children's Literature.
I won't lie – I'm a little nervous I'll never sleep again (wimp alert!) but I've heard so much about this series, especially from Modern Mrs. Darcy that I'm going to try out the first in this wildly popular mystery series.
If you tell me this is Malcom Gladwell-type non-fiction? There's no way I'm going to pass. Plus, after selling our house last summer and then buying a new house in a booming area in the fall, I'm super interested in this one.
If I LOVE them, I'll review them in here in detail, but no matter what, I'll keep you posted over on Instagram and InstaStories. I'd love it if you read along with me!
P.S. I'd read some of the books that recommended and I've listed those ones here, along with a link to a review if I've talked about it on my blog!
And if you'd like a printable copy of this list that you can take to your library or screenshot on your phone for easy access, just pop in your email address below and it'll come right to your inbox!