Well, third quarter has put me a little behind.
Between end of summer traveling, school starting, and London Littles, my reading time has definitely suffered. I'm currently about 7 books behind schedule so I'm going to need to do some hustling to meet my 120 book goal this year.
But I've still read some pretty excellent things this quarter (and, of course, some losers).
Here's the complete list – assuming I haven't forgotten any, which is kind of a big assumption these days.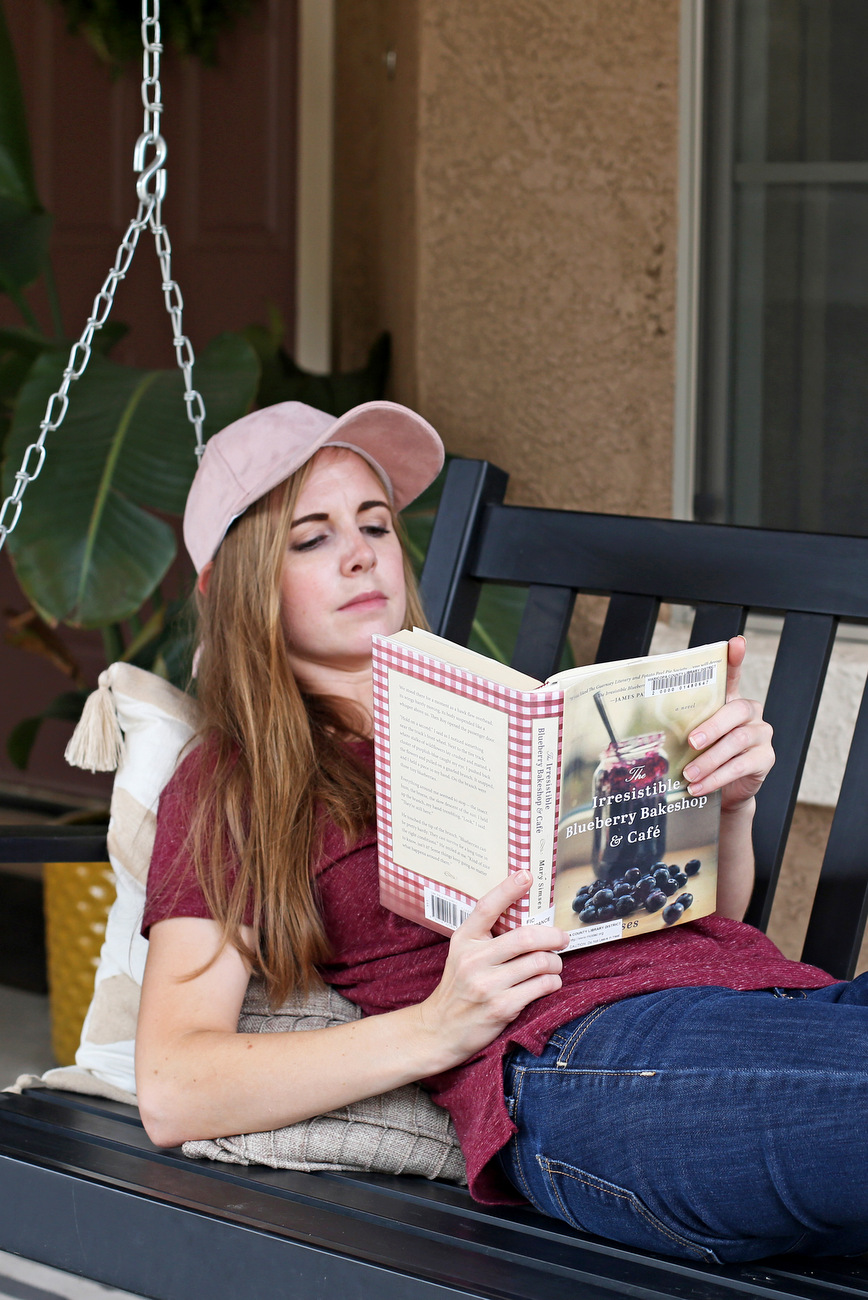 Loving My Actual Life: An Experiment in Relishing What's Right in Front of Me by Alexandra Kuykendall
I really enjoyed this book as a quick, uplifting read, and I'm looking forward to read her newest book Loving My Actual Christmas. (Full review here).
The Irresistible Blueberry Bakeshop & Cafe by Mary Simses
I want my chick-lit to be really really enjoyable and fast paced. This . . . was just okay.
Victoria by Daisy Goodwin
I learned quite a bit listening to this one, and now I'm hoping to eventually getting around to watching the TV series.
Talking as Fast as I Can: From Gilmore Girls to Gilmore Girls and Everything in Between by Lauren Graham
I'll admit that my love for Gilmore Girls cooled a bit when I went back and re-watched the whole series a few years ago, but I still loved this book so much, especially the audio version which is read by Lauren Graham and is 100% delightful. Maybe it's time to watch Parenthood.
Dreamland Burning by Jennifer Latham
I still think about this book all the time – it was just really well done and a terrific read. (Full review here).
The Residence: Inside the Private World of the White House by Kate Andersen Brower
I preferred Upstairs at the White House, but this was still a fun listen and reminded me that I always love a book about US presidents, their families, and the White House.
Alex, Approximately by Jenn Bennett
It'd been a while since I read a full on contemporary YA book, and this one was fun, although got a littttttle racier than I was expecting.
Be Frank with Me by Julia Claiborne Johnson
This was recommended on the last edition of Tell Me What to Read and it was immediately available from the library on audio, so I listened to it on my way to California for a London Littles photo shoot and it was quite enjoyable, even if it was very different from the kinds of books I usually enjoy.
The Hate U Give by Angie Thomas
I started this one (about a black girl who is in the car when her childhood friend is pulled over and shot by a policeman) and was turned off by the swearing, but after the insane reviews kept rolling in, I finally dived back in and I couldn't put it down. This was so gripping and heart-breaking and relevant without feeling pushy or preachy. I cannot wait to see what she writes next.
Mitch and Amy by Beverly Cleary
We listened to this in the car as we drove to school and back and I just loved every second of it. Nobody does children's fiction like Beverly Cleary.
Ellen Tebbits by Beverly Cleary
All these years, and I never realized that her last name was "TEbbits" instead of "TIbbits." I loved this one too.
Mustaches for Maddie by Chad Morris and Shelly Brown
This one got pitched as one for lovers of Wonder, which made me raise an eyebrow a bit. Could it really even come close to that masterful book? And in fact, it was really really good.
Love Warrior by Glennon Doyle Melton
I saw so much buzz for this book earlier in the year, and I have to admit that when I finally got around to listening to it, it didn't do all that much for me.
Young Jane Young by Gabrielle Zevin
I am so back and forth on Gabrielle Zevin. I didn't care for The Hole We're In at all, but then I LOVED The Storied Life of A. J. Fikry. This one was back to being a book that I just didn't love so I'm holding out hope for her next book.
I Will Always Write Back: How One Letter Changed Two Lives by Caitlin Alifirenka, Martin Ganda, and Liz Welch
This was another Tell Me What to Read recommendation. I dove in to the audio without knowing a thing about the story and I was almost immediately entranced by this true story about an American girl and a Zimbabwean boy who are matched as pen pals and become life-long friends. SO interesting and wonderful.
The Four Tendencies: The Indispensable Personality Profiles That Reveal How to Make Your Life Better (and Other People's Lives Better, Too) by Gretchen Rubin
I thought this was really interesting, but I personally enjoyed Better than Before more.
The One That Got Away by Melissa Pimentel
This is supposed to be a retelling of Persuasion, but I've never actually read Persuasion so. . . .I'm not the best judge here. It was a quick read, although not one I'll particularly remember for more than a few days.
How Not to Hate Your Husband After Kids by Jancee Dunn
Oh dear heavens, I loved this book. I need to re-read it about every 6 months, I think. Several people mentioned that it had more swearing than they wanted in it, which I forgot to mention in my review. Consider yourself warned. (Full review here). 
And if you'd like a printable copy of this list that you can take to your library or screenshot on your phone for easy access, just pop in your email address below and it'll come right to your inbox!
What have you read and liked (or not liked!) in the last few months?