This post is sponsored by HarperCollins in celebration of the new book release from the creator of Goodnight Moon
I love reading with my children before bed – it's such a nice quiet end to the evening, and I love watching my older girls get super excited about the most recent chapter of whatever we're reading, and nothing is better than snuggling on a twin bed with Star while I read her a couple of picture books before turning on her sound machine and kissing her goodnight.
And, of course, it's so fun that Tally is getting to an age where she enjoys books too.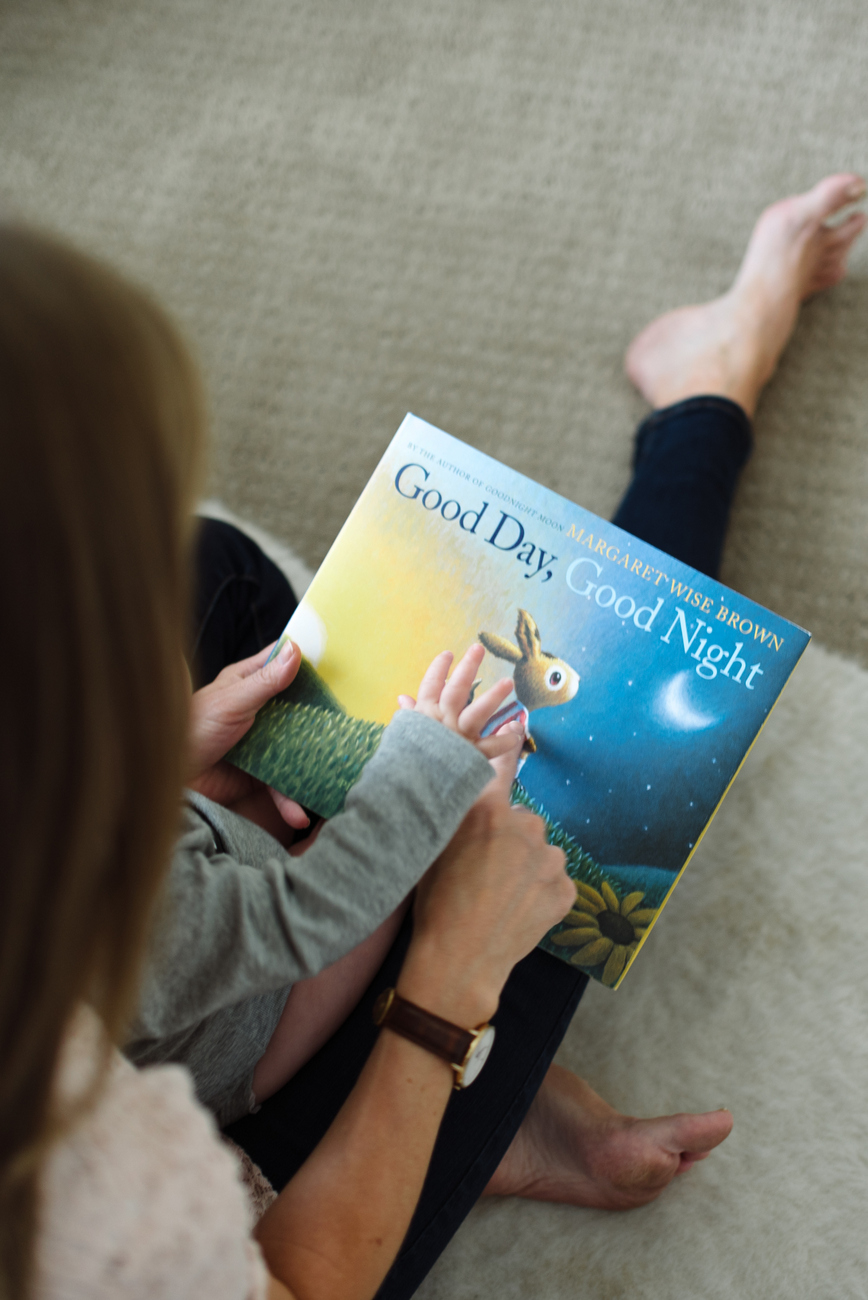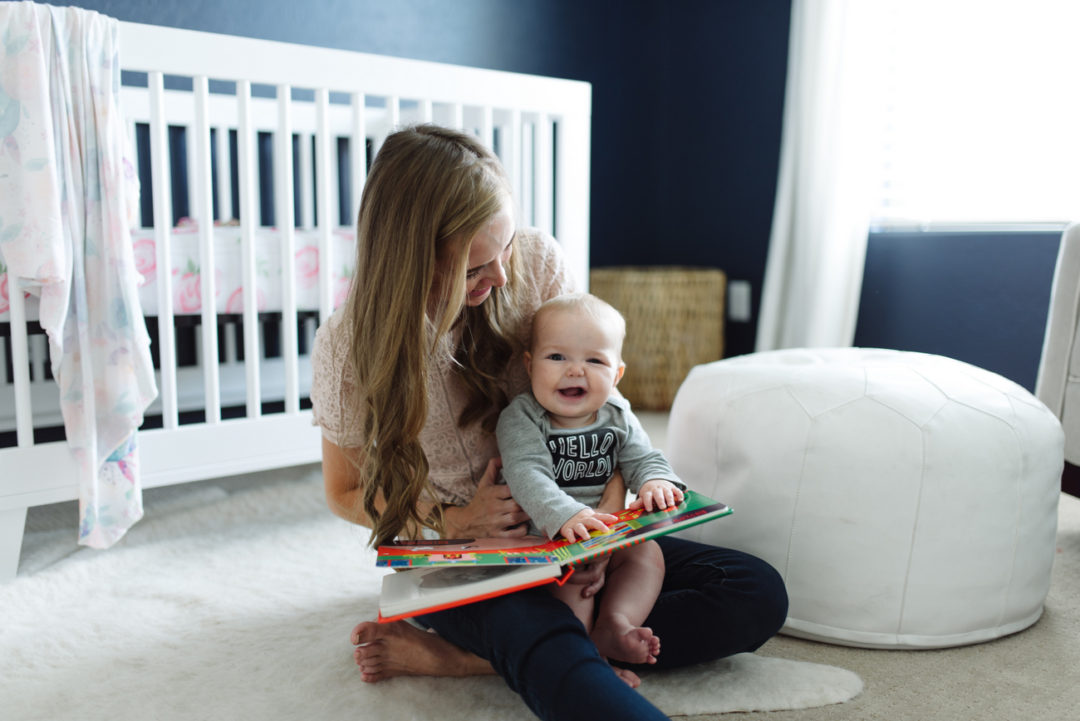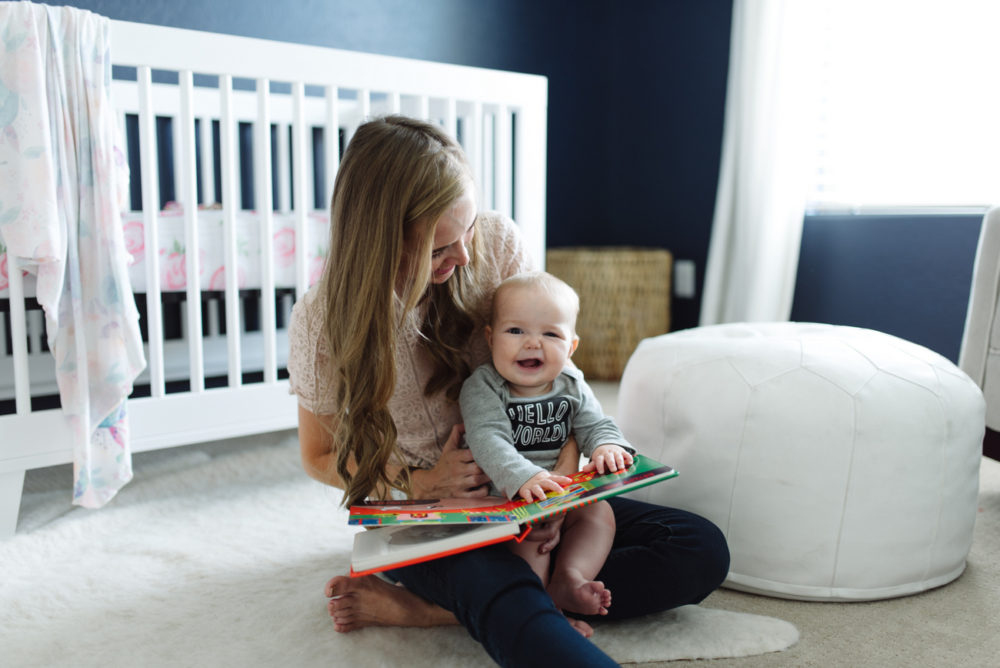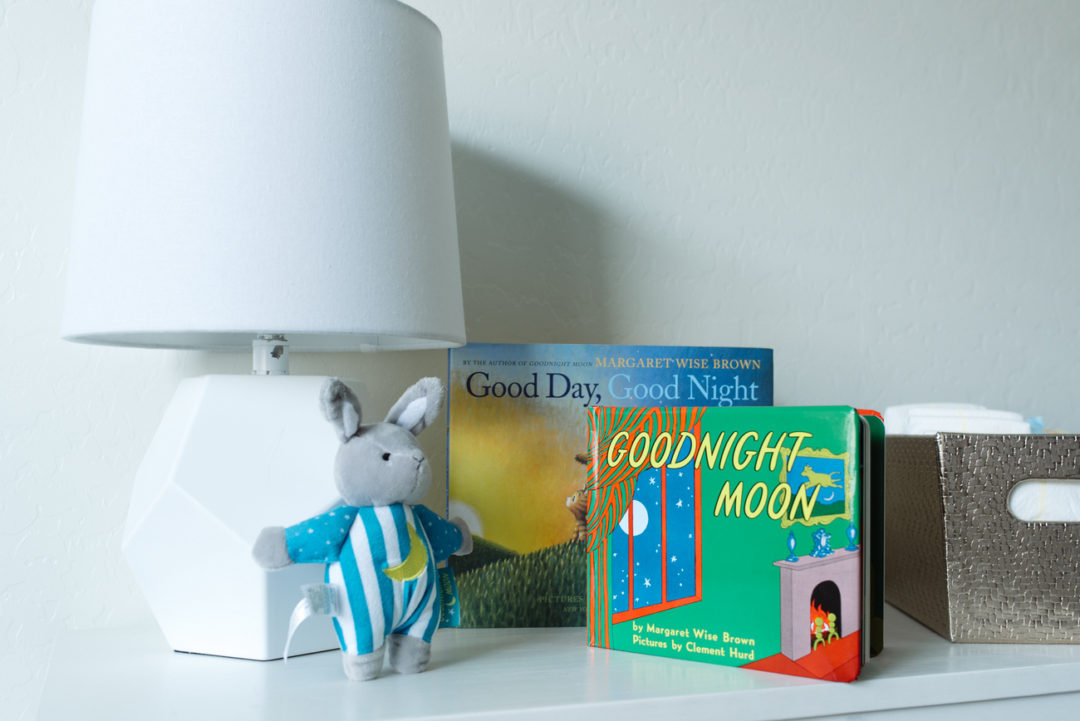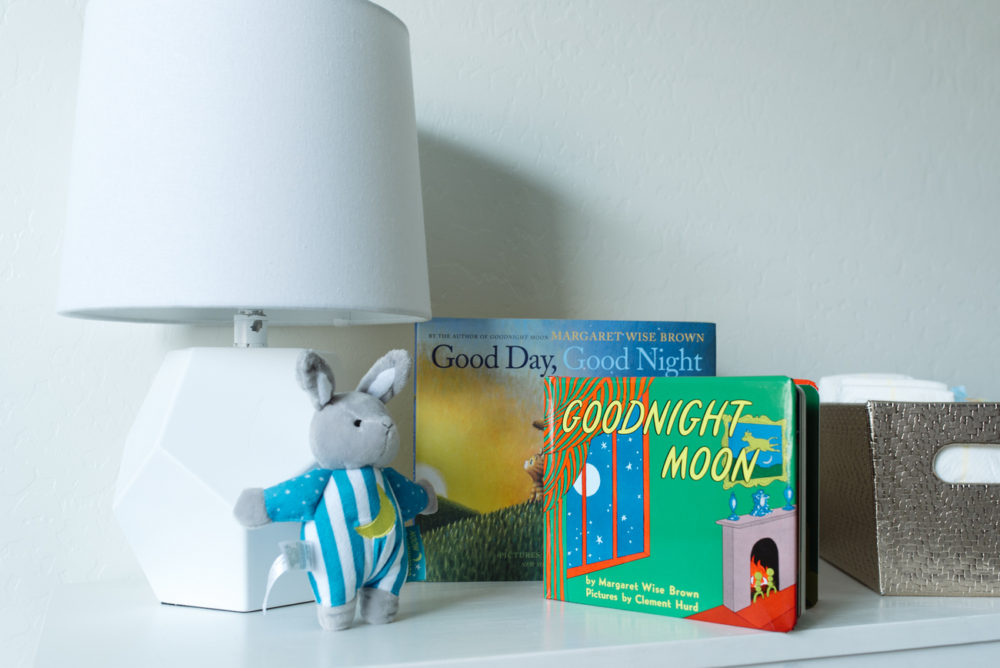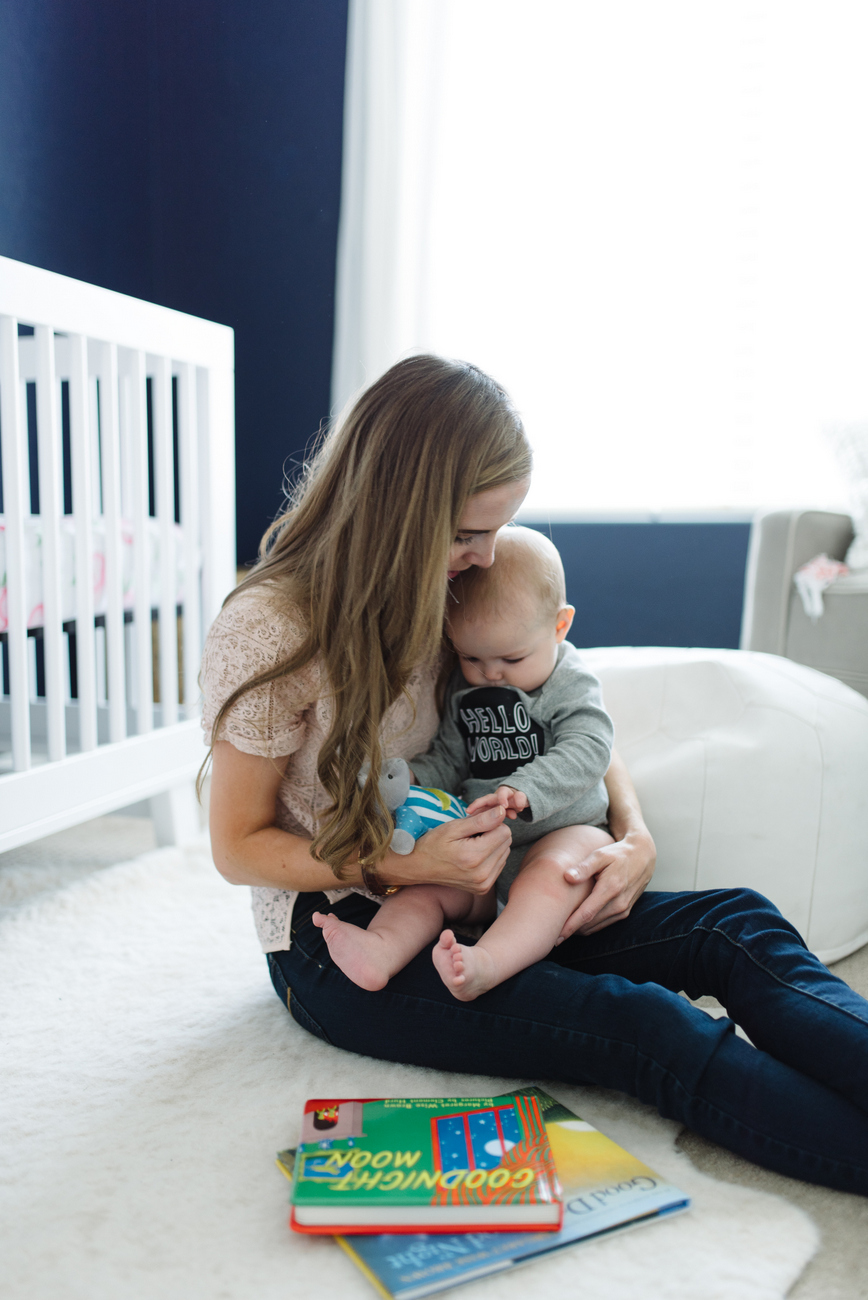 Now that she's a little older, I've started being more consistent about reading to her before nap or bedtime.
One of my all-time favorite books for babies is Goodnight Moon (what a surprise!) by Margaret Wise Brown and illustrated by Clement Hurd. I've loved reading it with Tally – it makes me remember all the other snuggly baby girls I've read to over the last seven years.
HarperCollins just released a new padded board book edition of Goodnight Moon, which is a nice upgrade from our very well-loved previous copy.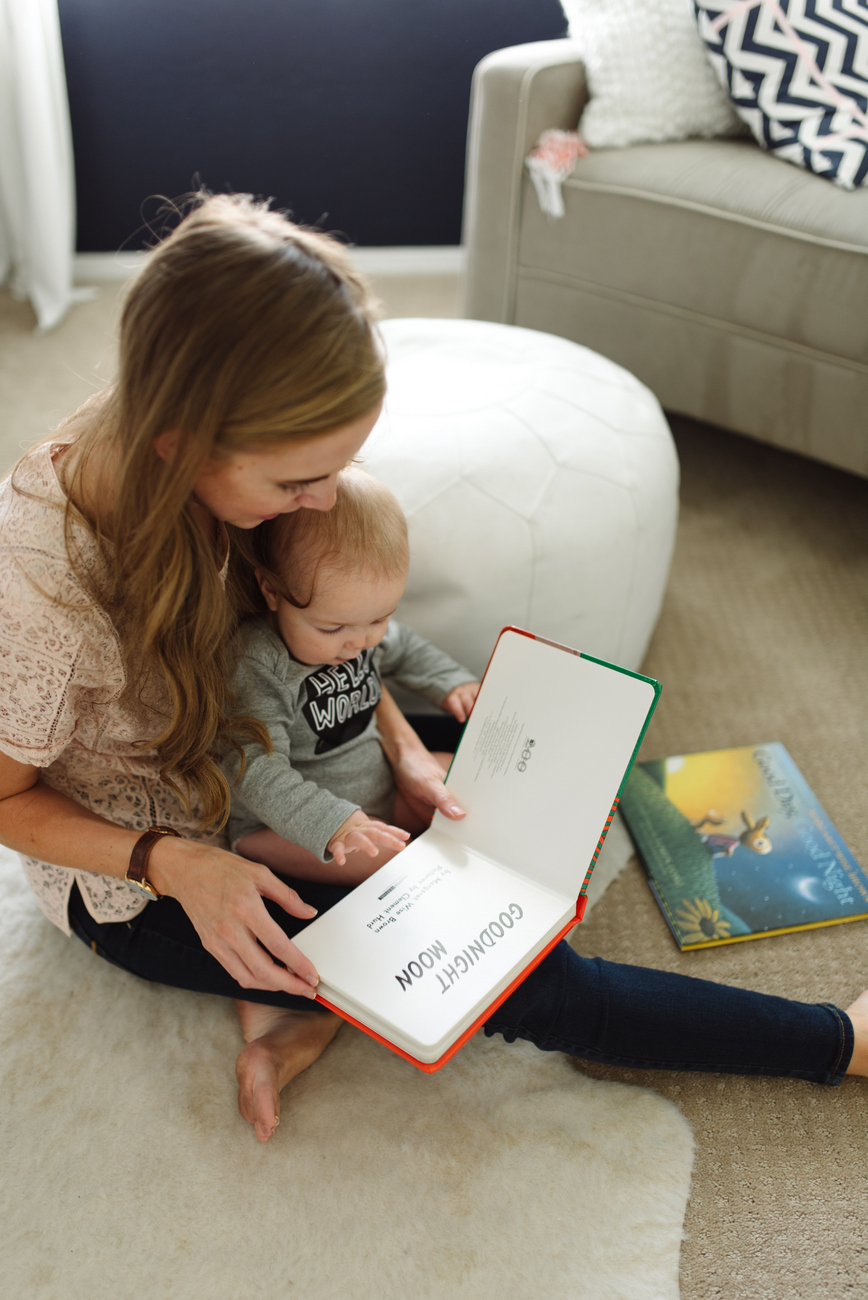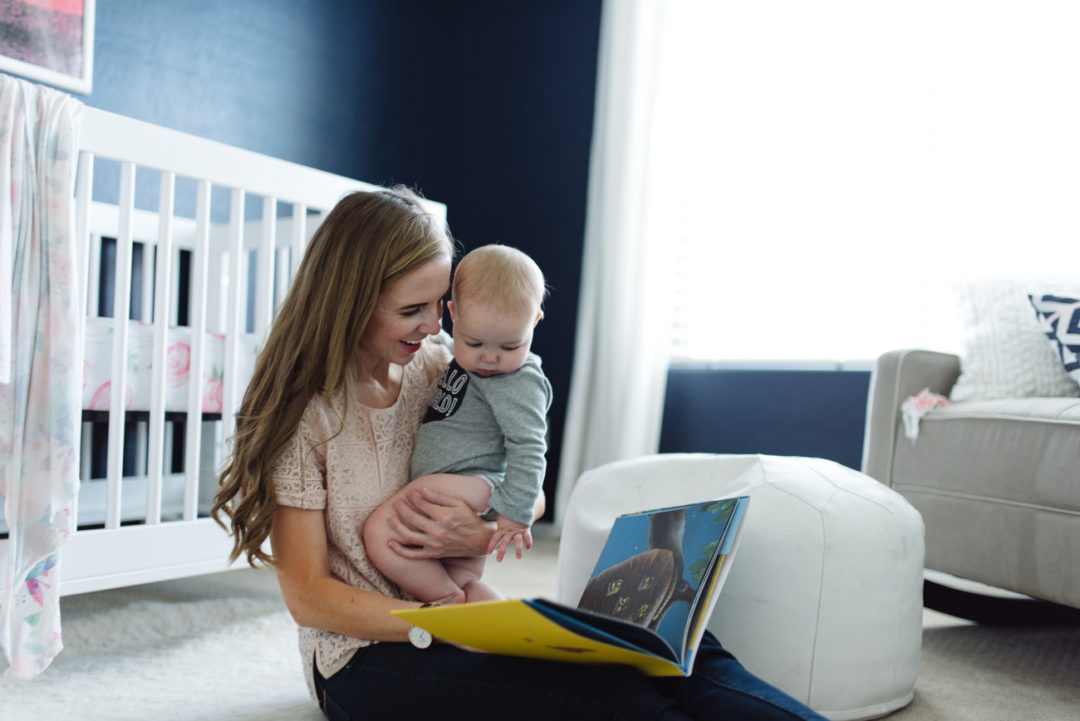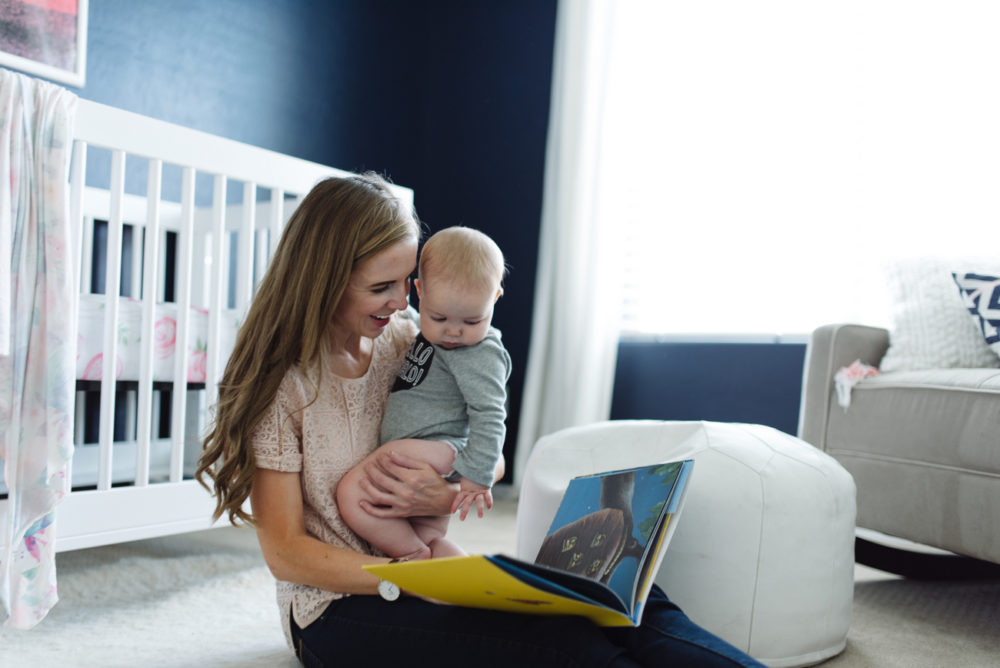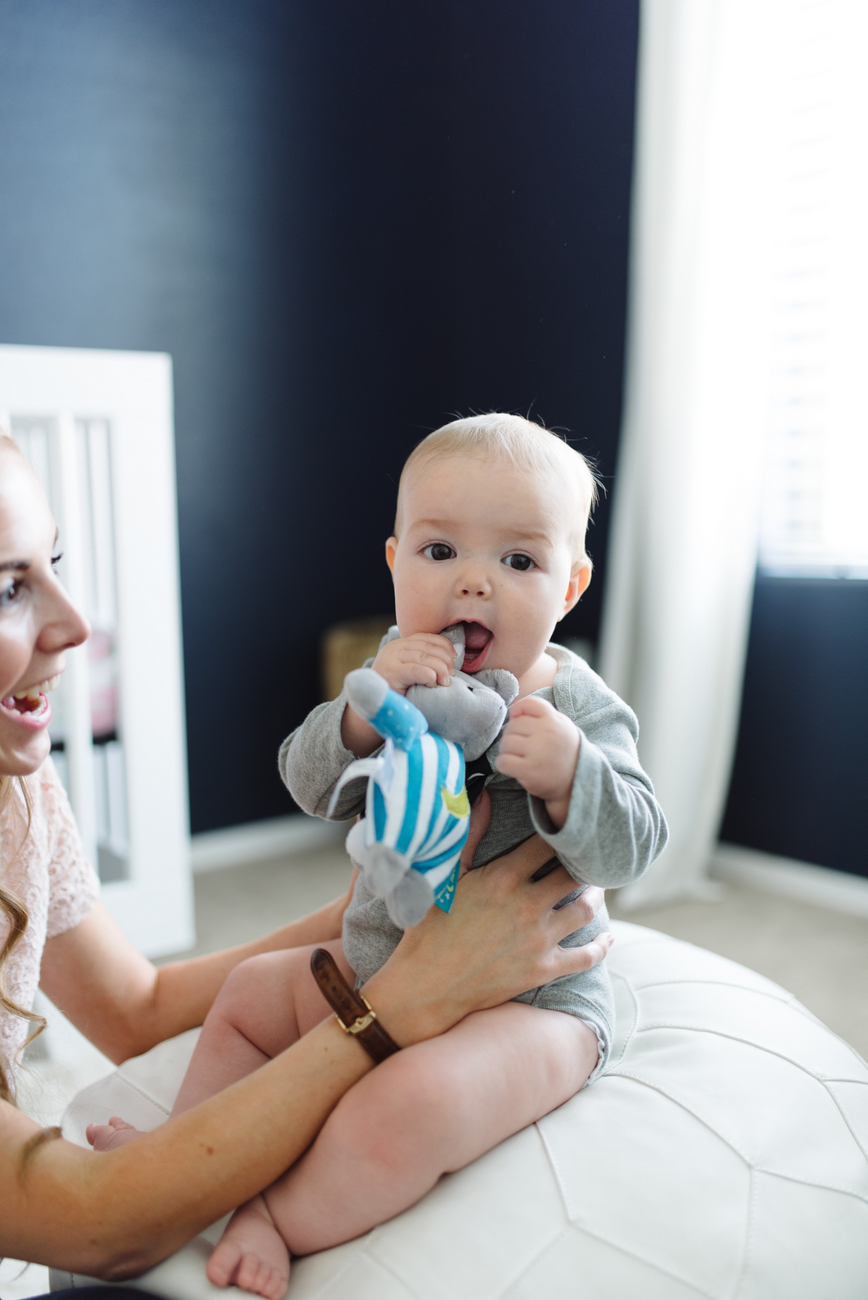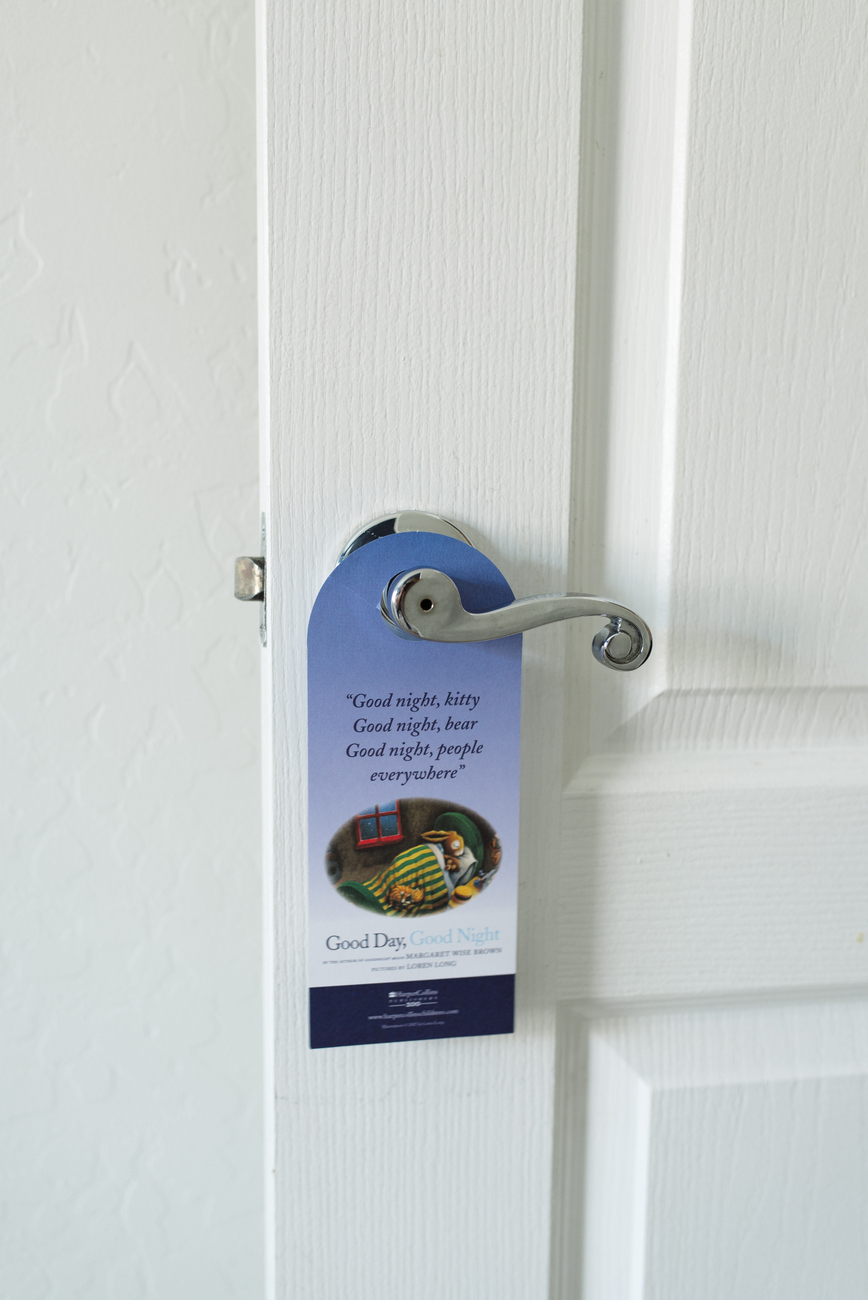 And since we are massive fans of Margaret Wise Brown, I was thrilled to find out that a previously unpublished picture book of hers, Good Day, Good Night, was just released a few weeks ago.
This one is illustrated by Loren Long (who I also love) and it uses her signature word pattern from Goodnight Moon, plus the beloved little bunny from that classic. It's the perfect bedtime story and a great companion to Goodnight Moon. I've loved reading them both together to not only Tally but all my girls over the past few weeks.
This little video gives you a feel for the book and makes me want to go snuggle up for a good night's rest:
And no matter what books you're choosing, here are some suggestions for making bedtime reading a happy experience for everyone.
5 ways to make reading part of your bedtime routine
Have a consistent book or two that you read every night. One thing I know about my children is that they love predictability and routine. And one thing I know about me is that I love reading new books. So I liked to have one book that we read every night for several weeks or months and one or two books that rotate every night. Then it gives them that reassuring repetition, and also helps you to expose them to new things at the same time. Plus I love that those books you've read a hundred times become such memorable parts of their childhood. I'll never get tired of those familiar rhythms from Goodnight Moon no matter how many babies I've read it to.
Don't feel like you have to read the whole bookshelf. When you are really wanting to put a tired baby to bed, you don't want to be reading the collected works of Shakespeare. One thing I love about picture books is that many of them aren't that long – you can read two or three of them in less than ten minutes. You can enjoy Good Day, Good Night followed by Goodnight Moon and still have your baby down in ten minutes, no problem. Heck, read one book and call it a night!
Mix up where reading goes in the evening routine. When I think of bedtime reading, I generally think of it being the last thing before you tuck your little one in, but it could certainly be before you put them into their pajamas to help them wind down for the bedtime routine or you can read aloud during bath time for older children or you can fit in a couple of books while they finish up their dinner.
If the evening is too crazy, try another time. There's no parenting rule that says reading HAS to happen at bedtime, so if that time of day is too much for you, aim for another time instead, whether that's right after they get up in the morning or before a nap or some other quiet time of day.
If you're exhausted at the end of the evening, try listening to an audiobook together. You can pick up books on CD at the library or download digital versions to your phone and then you can snuggle up in a chair together or lie on the bed or rub their back on the floor while you listen together. Bonus for getting to have a professional voice read those childhood classics to you.
I'd love to hear about your bedtime reading routines – what works and what doesn't for your family? And you can check out all sorts of fun activities based on these books and print them out.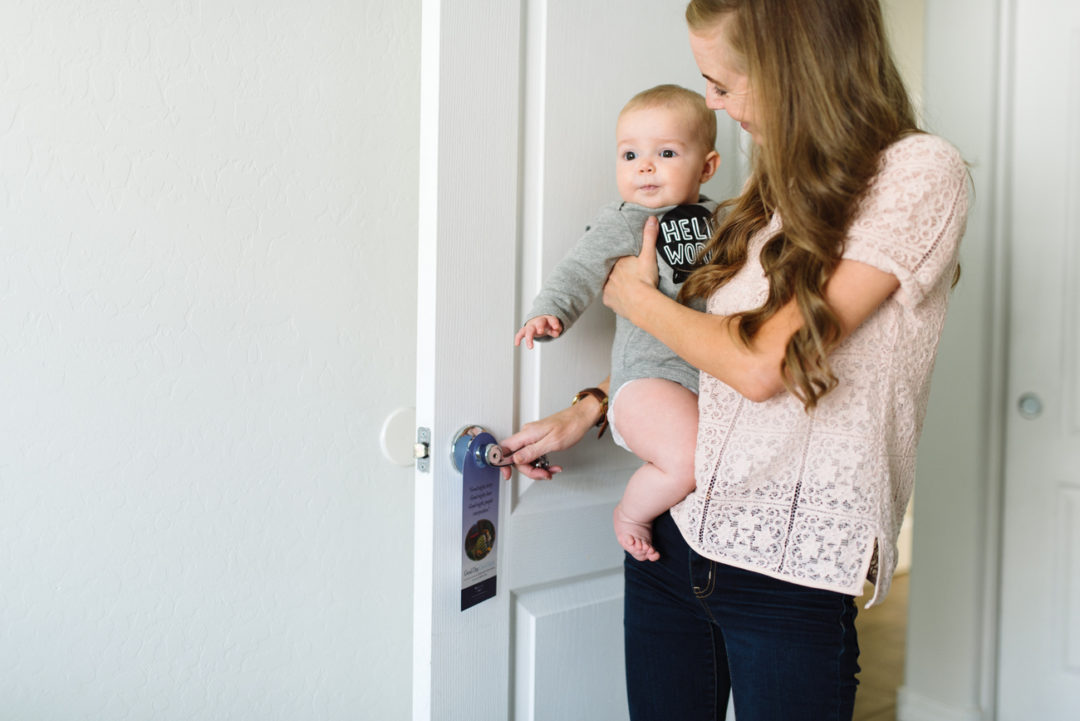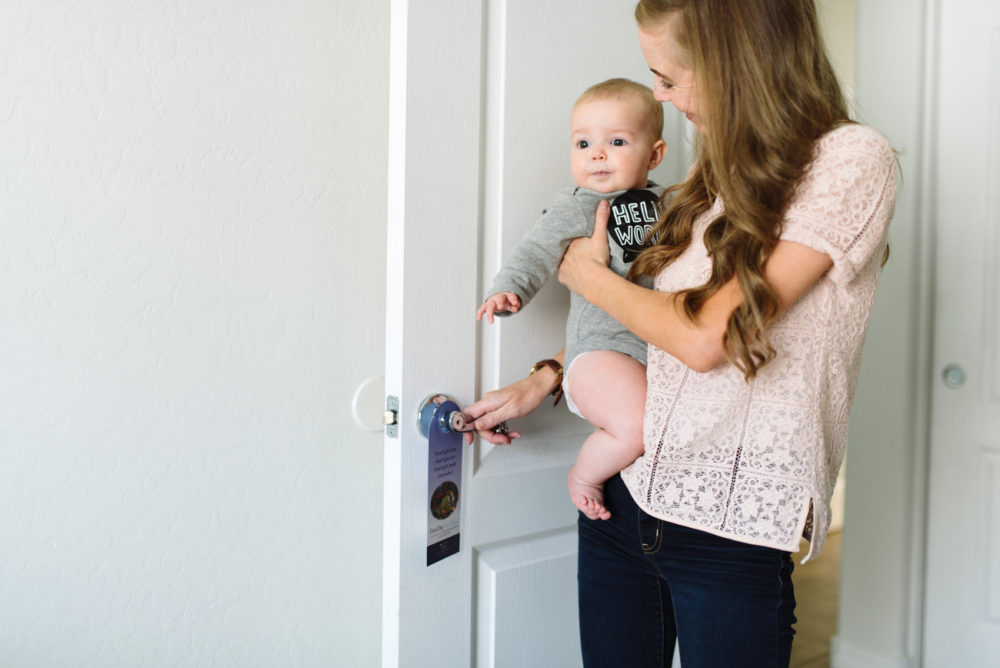 Also, thanks to HarperCollins and KidsPreferred, I'm giving away a prize pack that includes copies of Good Day, Good Night and Goodnight Moon, plus a Good Day, Good Night– themed event kit and a bunny rattle.
To enter, just make sure you've signed up for my email list (if you're already signed up in the past, you're already entered to win!). I'll select a winner from the subscribers on Monday and get your prize in the mail!
Good luck and happy reading!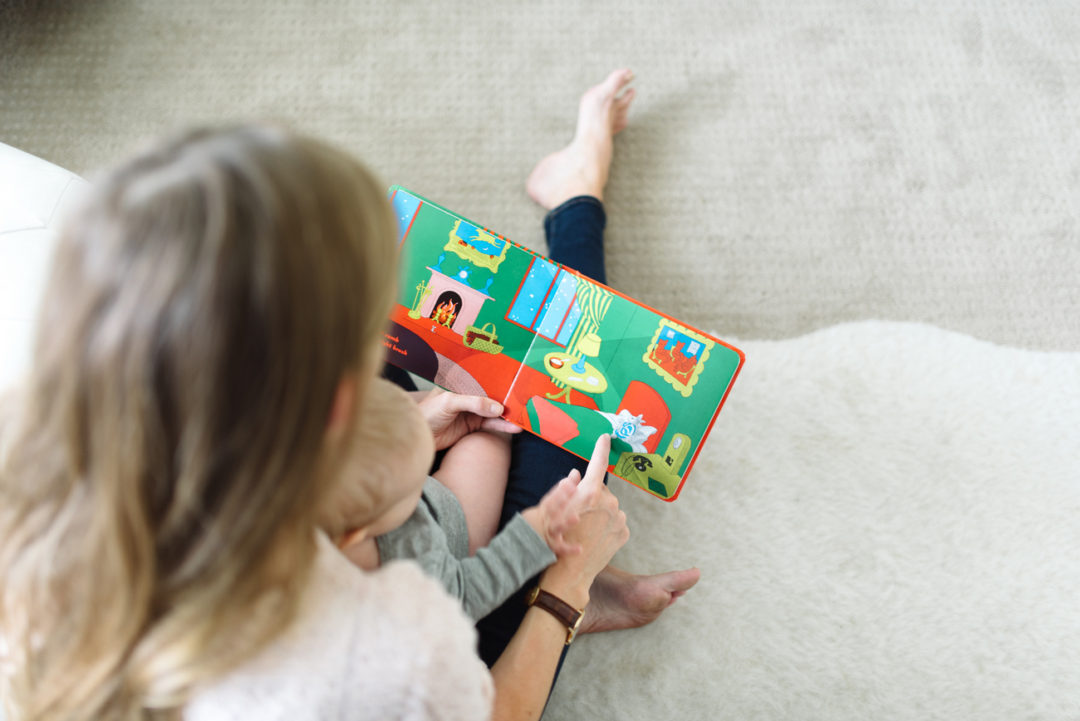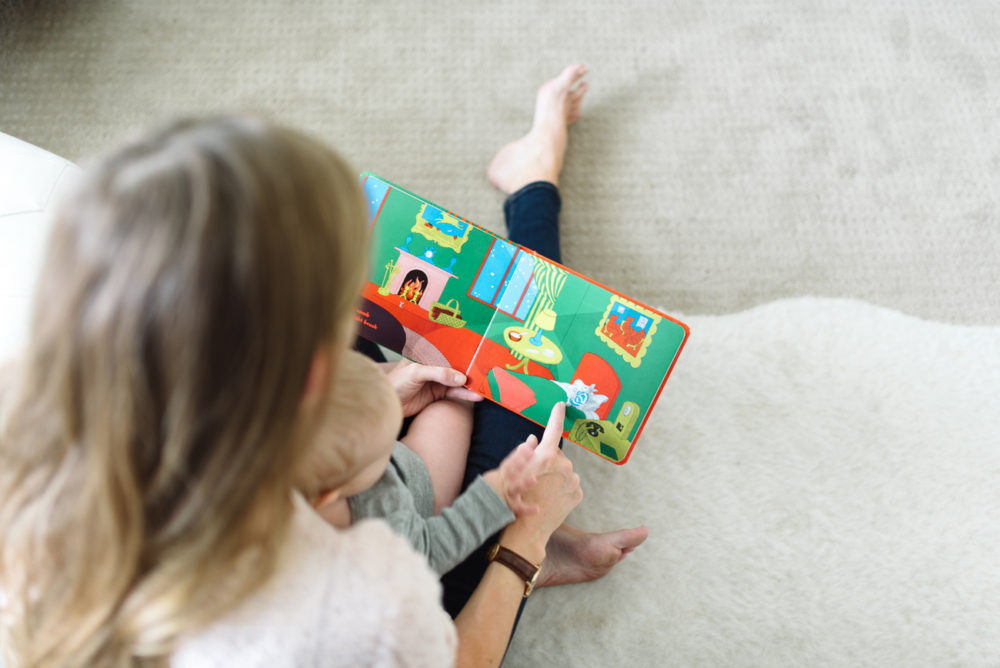 Photos by Christie Knight Photography