Fall is just my very favorite time of year – and certainly not coincidentally, it's such a great time of year to be reading.
Nothing better than snuggling up with a cozy blanket or enjoying a last bit of afternoon sunshine with a book.
Here are five books I'm currently in the middle of.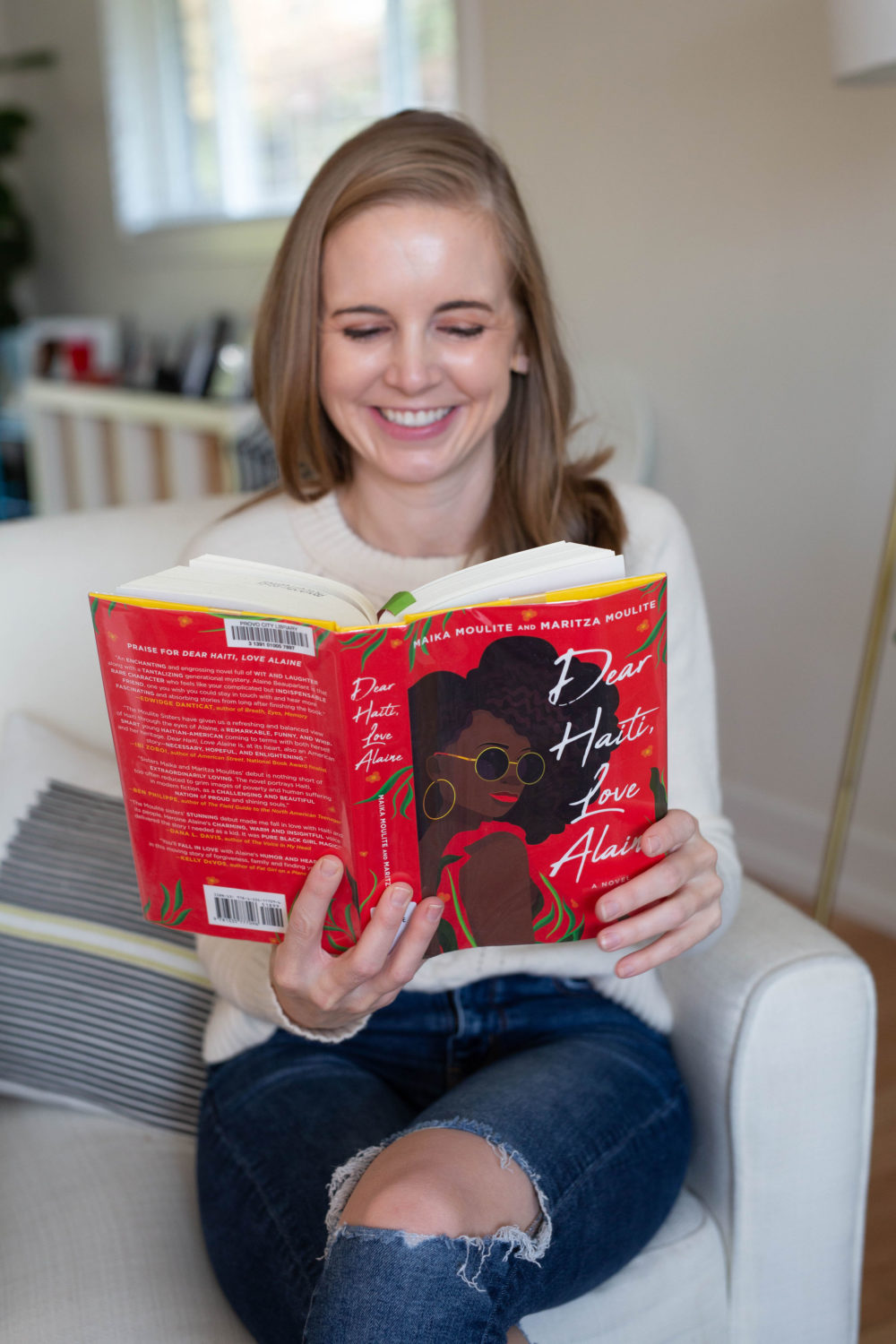 5 Books I'm Currently Reading
The Woman in White by Wilkie Collins
This is October book for the Everyday Reading Book Club and I'm listening to the audio version right now. It's perfectly spooky and a fun choice for October and I'm so glad to finally be reading this classic.
Harry Potter and the Prisoner of Azkaban by J.K. Rowling
Every October, I read one of the Harry Potter books aloud to my girls. I've read through book 4 with Ella, but last year, we cycled back and read book 1 and 2 since Ani didn't remember them well at all.
Dear Haiti, Love Alaine by Maika Moulite and Maritza Moulite
I can't even remember where this book was recommended to me, but I'm really enjoying this YA book.
Why We Sleep by Matthew Walker
I mean, you already know I'm a complete sleep evangelist, so when my friend Elisabeth couldn't stop raving about this book, I immediately requested a copy from my library.
The School for Essential Ingredients by Erica Bauermeister
This is my current bedside table book (my goal – which I meet almost never – is to be in bed by 9:45 so I can read for 45 minutes before bed. Even if I rarely get that full 45 minutes, it's really nice to have a little bit of reading time to unwind at the end of the night). So many people have told me this is one of their favorite books!
And if you'd like a printable copy of this list that you can take to your library or screenshot on your phone for easy access, just pop in your email address below and it'll come right to your inbox!
What are you reading right now? I'd love to hear!
If you liked this post about what I'm currently reading, you might like these posts too: