I believe the first quarter of the year is most notably audiobook season for me, while Bart is doing busy season and I just listen to books like crazy in the evening while I cook whatever random things I feel like cooking to eat by myself. So if you are looking for a book to read, check out what I made it through this quarter:
a book to read this quarter
The Running Dream by Wendelin Van Draanen – A nice book to start the year off. I'm SO grateful for my two legs.
Never Eighteen by Megan Bostic – Oh dear heavens. This was just not good.
Why Women Need Fat: How "Healthy" Food Makes Us Gain Excess Weight and the Surprising Solution to Losing it Forever by William D. Lassek – A really good food book. I mean, it's no Animal, Vegetable, Miracle, but it's really interesting.
Chime by Franny Billingsley – This book got so many stars, it's ridiculous, but it did nothing for me. I slogged through the audio for this.
The Shadow of the Wind by Carlos Ruiz Zafon – We read this for bookclub and we pretty much all didn't like it. It was dark and crass and kind of down on women.
Turtle in Paradise by Jennifer L. Holm – This was a cute and fun little historical fiction book about Florida during the depression.
Bitterblue by Kristin Cashore – I'm sorry. It's just not as good as the first two. Also, carrying this around at ALA meant that DOZENS of people asked me where I'd gotten it.
The List by Siobhan Vivian – EIGHT separate voices. I didn't love the ending, but I liked a lot of the book.
Graceling by Kristin Cashore – When I read Bitterblue, it became obvious I needed to reread Graceling because I could only remember the basic outline of the story.
Curveball: The Year I Lost My Grip by Jordan Sonnenblick – I love his books so much. One of the women I most admire in my bookclub told me that she and her boys read this and all loved it. It made my night.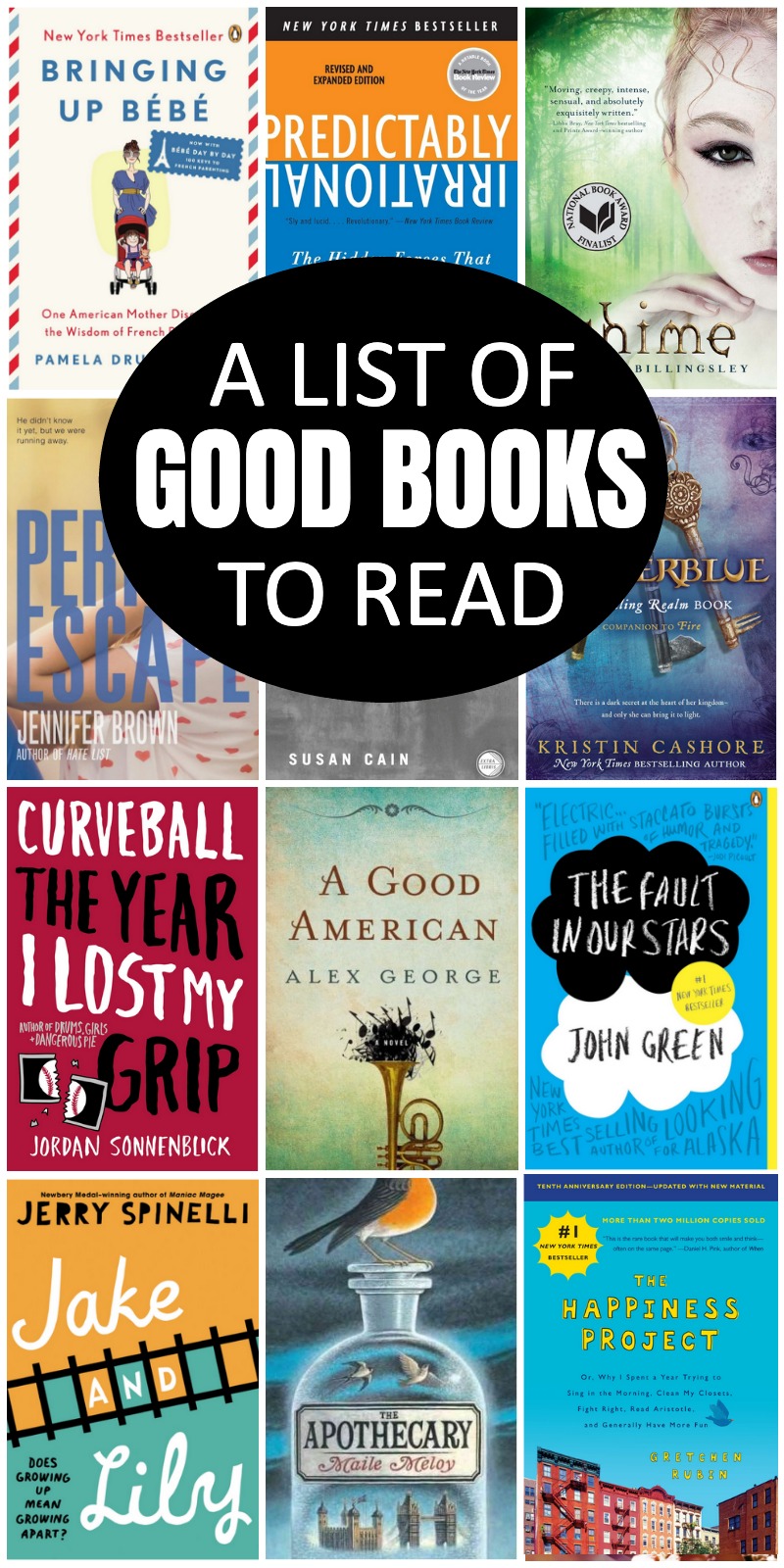 Wonderstruck by Brian Selznick – Not nearly as good as Hugo, in my opinion. But then, nobody asked for my opinion.
The Weird Sisters by Eleanor Brown – BAH, HUMBUG. This book had a great premise (and a long title), but it kind of fell flat for me. I'll just have to fail at love, marriage, and dirty dishes.
Breaking Stalin's Nose by Eugene Yelchin – Meh. In some ways, I loved it, in others it was SO odd. It did make me want to read more about Russia under Stalin, though.
The Happiness Project by Gretchen Rubin – You guys. I love this book so much. I have been so thrilled by how many people have commented or emailed to tell me they've read this book at my suggestion and loved it too.
The Fault in Our Stars by John Green – I've read all of John Green's books (that he's written himself – I haven't read his co-written books) and while I still think Looking for Alaska is more brilliant, this one was quite good. Maybe a little much there at the end.
The Catatrophic History of You and Me by Jess Rothenberg – I usually like after-death stories, but this one was so dumb and the main girl made me want to smack her.
Jake and Lily by Jerry Spinelli – Jerry Spinelli is so very hit or miss for me. This was a . . . something in-between, I guess.
Where Things Come Back by John Corey Whaley – This book has Printz written all over it. Which means I thought it was pointless.
Perfect Escape by Jennifer Brown – Better than Bitter End, not as good as Hate List.
Born Wicked by Jessica Spotswood – A quick little audio book that I liked well enough. Now to see if I feel compelled to pick up the sequel.
The Rules of Inheritance by Claire Bidwell Smith – Whew, this book was a heavy-hitter.
Bringing Up Bebe: One American Mother Discovers the Wisdom of French Parenting by Pamela Druckerman – I love hearing about this book on the news. Makes me feel like a hip reader.
Chopsticks by Jessica Anthony – This is supposed to be a totally different kind of book, with a website, an app, online content, and the book itself made up of IMs, photos, drawings, etc. But. . . I got to the end and had no idea what had even happened.
A Good American by Alex George – I got this on CD and zipped through it quite quickly. Pretty interesting.
The Scorpio Races by Maggie Stiefvater – Deadly horse races? Not really my thing. Took me until the last CD to really enjoy this one.
Quiet: The Power of Introverts in a World That Can't Stop Talking by Susan Cain – Someday I will get around to reviewing this, but in the meantime, know that this book is fantastic. Highly recommended.
The Spirit Catches You and You Fall Down: A Hmong Child, Her American Doctors, and the Collision of Two Cultures by Anne Fadiman – Another bookclub choice. Not my favorite book ever, but a lot of great discussion.
I've Got Your Number by Sophie Kinsella – I wish she had fifty more books. She just makes me laugh. If you are going on a vacation, this is a great choice. Or if you're staying home to lay on your couch, this is also an excellent pick.
Predictably Irrational: The Hidden Forces that Shape Our Behavior by Dan Ariely – Interesting in that Malcolm Gladwell kind of way, but not QUITE as sharp and awesome as his books are.
Jefferson's Sons by Kimberly Brubaker Bradley – This is ridiculously good historical fiction. Review coming next week. Go reserve a copy at your library.
11/22/63 by Stephen King – I would hesitate to recommend this because of the language, etc, but I am a sucker for time travel and especially historical time travel. I loved all 850 pages of this enormous book.
The Apothecary by Maile Meloy and Ian Schoenherr – Really a good little older middle-grade/young-YA fantasy. A dash of romance, a lot of adventure – I wish I'd had this book at my elementary school for some of the more advanced readers, especially the girls.
The Book Thief by Markus Zuzack – So lovely to read this again (for bookclub). Just as good. I love rereading.
Fire by Kristin Cashore – Another reread. Just delightful to revisit one of my favorite books. I was shocked by how much of this I had forgotten. I loved Fire and I loved listening to this instead of reading it.
And if you'd like a printable copy of this list that you can take to your library or screenshot on your phone for easy access, just pop in your email address below and it'll come right to your inbox!
if you liked this post, you might also like these other posts: