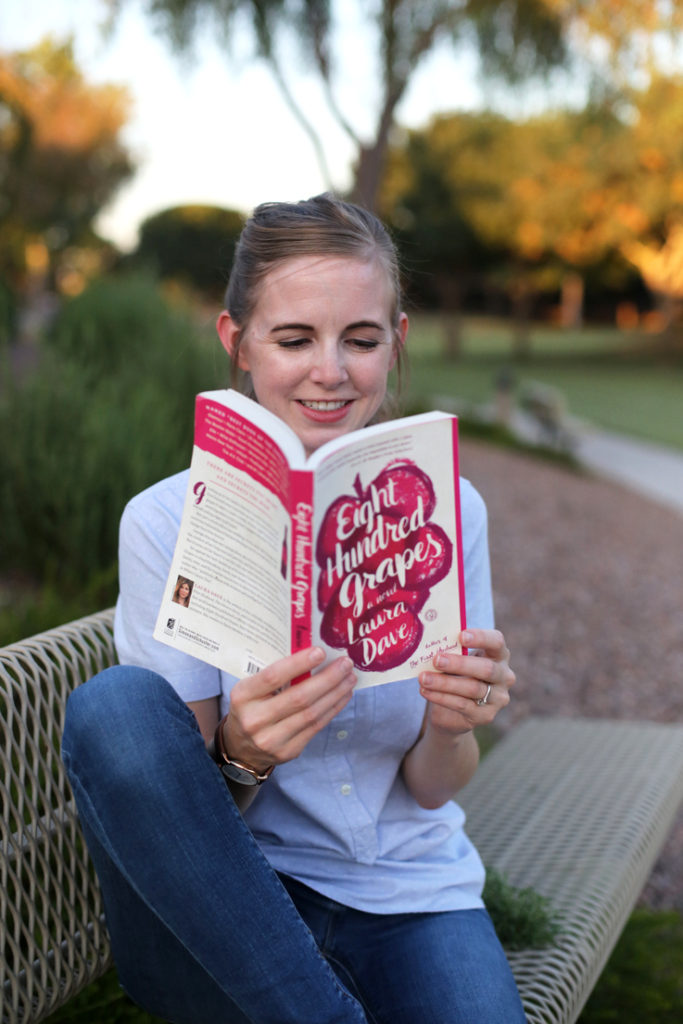 Well, this is just getting embarrassing.
I read 21 books in the first quarter, and thought that was pretty sad. Suddenly, compared to the 14 this quarter, it's actually looking pretty impressive.
On the other hand, I finally made a real grocery shopping trip yesterday for the first time in three weeks, so I'll take my successes where I can get them.
This was a great way to kick off the quarter. If only I hadn't lost all my momentum. . . .
This was surprisingly good. My late-night grocery store run went really long so I could listen to a little more.
I'd never read anything by de los Santos before, and I quite enjoyed this one. This is reminding me to request another one.
I took my life into my hands by listening to this one during a long solo roadtrip – just about put me to sleep. I kept having to turn it off and listen to podcasts instead.
Someone said you should read this book if you are a fan of What Alice Forgot, and I am a HUGE fan of What Alice Forgot, so I requested it from the library immediately. And it was deeply mediocre. I should have re-read What Alice Forgot for the third time instead.
This was one of the books Modern Mrs. Darcy recommended for me when I was on her podcast, and I loved the first part, but it kind of spiraled down quickly for me – it was so depressing and some of the parts (like the filming in a porn studio) just made me feel gross, even if they weren't particularly graphic.
After I read this one, I went and requested every other WWII historical fiction book topping the charts right now (okay, two. Lilac Girls and Secrets of a Charmed Life).
One of the more fun chick-lit books I've read in a while. Perfect summer read.
This book is WILDLY popular, and I liked it, but it took me forever to warm up to Ove (which probably is the point), and I really didn't start enjoying it until the last quarter or so.
I heard this compared to Harry Potter, and while it's certainly no Harry Potter, it was a fun book and Bart and I both enjoyed listening to it.
This is the third Laura Dave book I've read (I also read London is the Best City in America and The First Husband) and this was by far the best.
Sometimes, you just need a good YA mystery in your life.
I saw this recommended on Modern Mrs. Darcy's summer reading list, and it was pretty silly. Fun, but silly.
You guys, why did I even read this? I thought their other book was fairly goofy and then this one was worse!
And if you'd like a printable copy of this list that you can take to your library or screenshot on your phone for easy access, just pop in your email address below and it'll come right to your inbox!
Anyone have anything great they've read so far this year? I accept any and all suggestions with gratitude.
if you like this post about my second quarter reading, you might also like these other posts: