Happy Saturday!
I hope you find a little time to sit down a
And, as always, if you spot other great deals, I'd love it if you shared!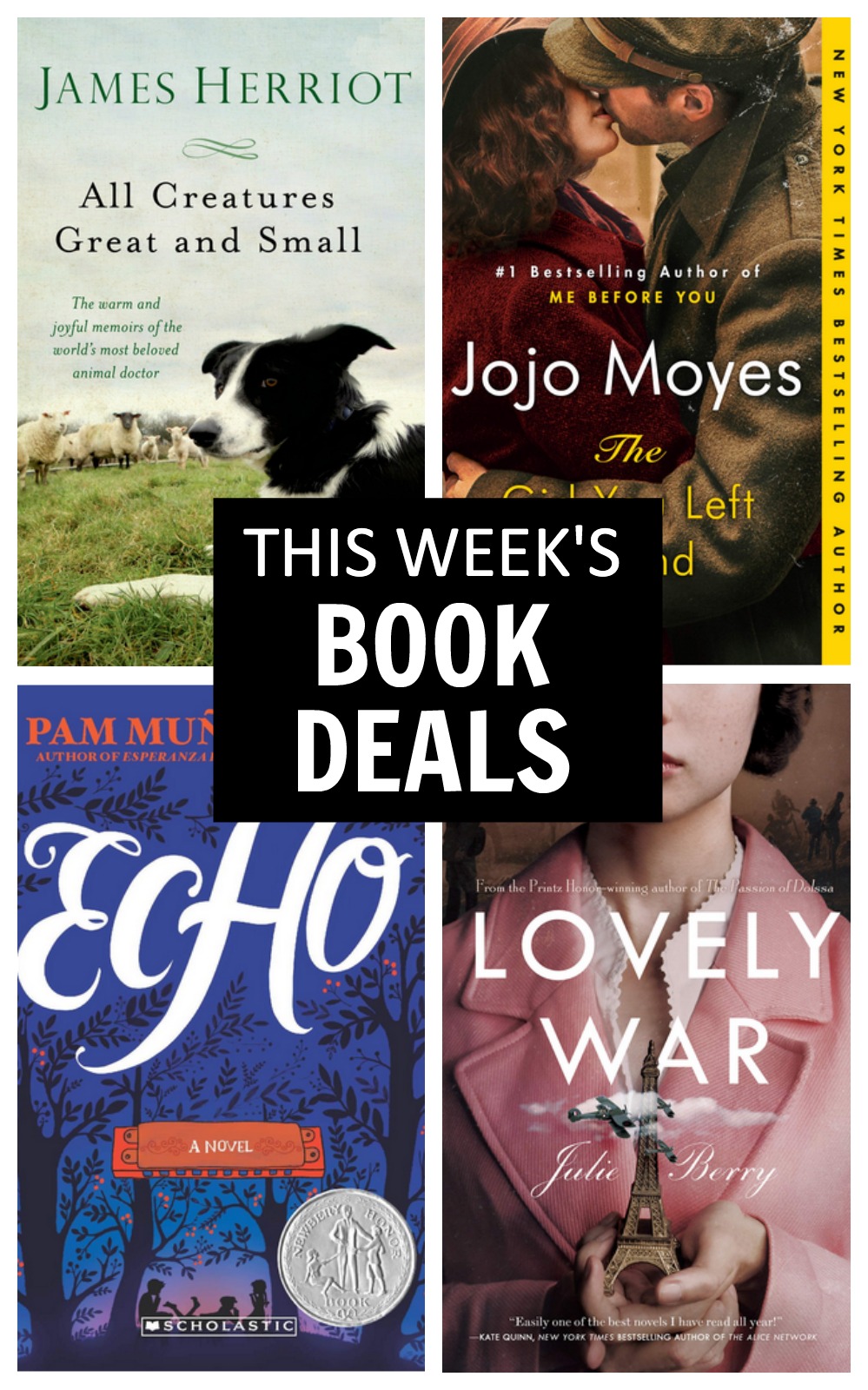 This Week's Book Deals
Echo by Pam Muñoz Ryan – eBook for $2.99 and audiobook add on for $3.47
I LOVE this book and I'm not the only one. It's such a spectacular middle grade book with a whisper of magical realism in it. Magical realism doesn't always work for me but this one? I'm all in. Definitely add the audio version – it is a masterpiece. (Full review here)
The Girl You Left Behind by Jojo Moyes – eBook for $1.99
I have such clear memories of reading this when we lived in North Carolina – it was one of those books where you kind of forget to eat for two days because everything except your book falls away. I just loved this historical fiction book that took place in two time periods.
Lovely War by Julie Berry – eBook for $1.99
This book is on my 2020 to-read list and I've been waffling on the March book for the 2020 Everyday Reading Bookclub and so I'm officially declaring this the book for March. If you'd like to read along, NOW is the time to grab it!
All Creatures Great and Small by James Herriot – eBooks for most of the series are free on Kindle Unlimited
I absolutely love love love James Herriot's books. My mom read one of them aloud to us when we were young and I remember one chapter specifically where she was laughing so hard, she literally couldn't speak for a solid minute or two. I went on to read many of his others myself, and now my girls love listening to his children's versions of some of the stories. If you have Kindle Unlimited, go read these all immediately (but pretend I said that in a less bossy voice).