Happy May!
May is one of the busiest months for my blog – the Summer Reading Guide comes out later this month, as well as this year's Summer Reading Chart and the 100 Picture Books list.
In the meantime, there are some great book deals! Here are four of my favorites this week.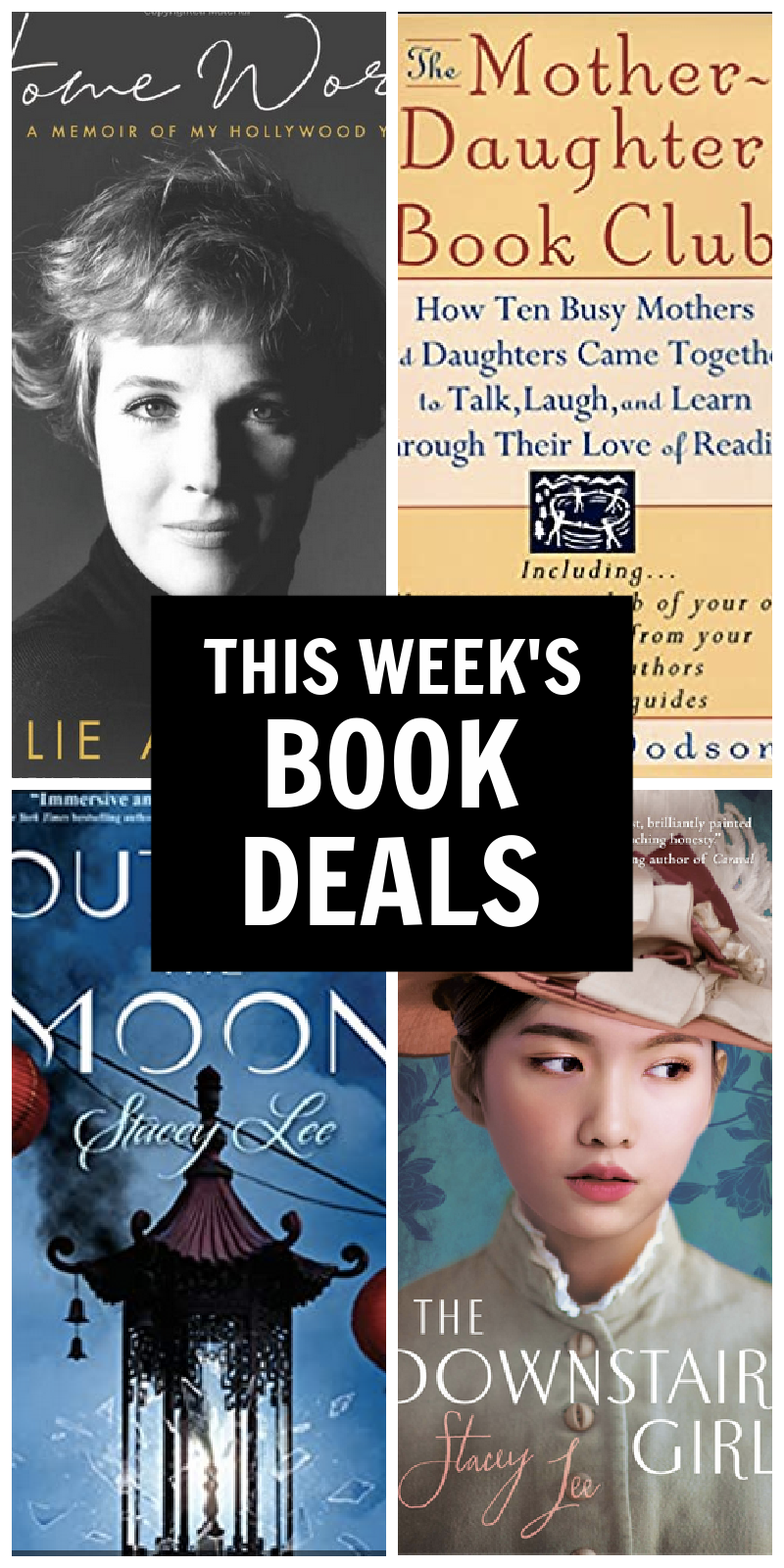 The Downstairs Girl by Stacey Lee
I love a good young adult historical fiction novel and this one from the 2020 Summer Reading Guide did not disappoint. Set in Atlanta in the late 1800s, this was a fascinating peek at Jim Crow laws and the rising tide of suffragism all wrapped up into a fascinating family drama. (Full review here)

Outrun the Moon by Stacey Lee
After just finishing The Nature of Fragile Things, how could I resist another book about the San Francisco earthquake? (Spoiler: I could not resist). This is by the same author as The Downstairs Girl, which I absolutely loved.
Home Work a Memoir of Julie Andrews by Emma Walton Hamilton and Julie Andrews – audiobook $4.99
We just watched The Sound of Music a few months ago, after watching The Princess Diaries movies and so I'm feeling all the Julie Andrews love right now!
The Mother Daughter Book Club by Shireen Dodson
This is a new-to-me book but the idea of a mother daughter book club is so fun and this book has crazy good reviews!