Occasionally, running Everyday Reading feels like work.
Putting together a list of reading gifts for book lovers? The OPPOSITE of work.
This post is like Disneyland and a Hawaiian vacation all rolled into one for me (I've never actually been to Hawaii, so . . . possibly it'd be slightly better than writing this post. Don't burst my bubble).
This is my fourth year putting together a list of gifts for book lovers (2015 here, 2016 here, and 2017 here) and I just can't get enough of amazing book-related products.
I hope it'll help you pick out just the right thing for every bibliophile on your list. Especially if that bibliophile is you.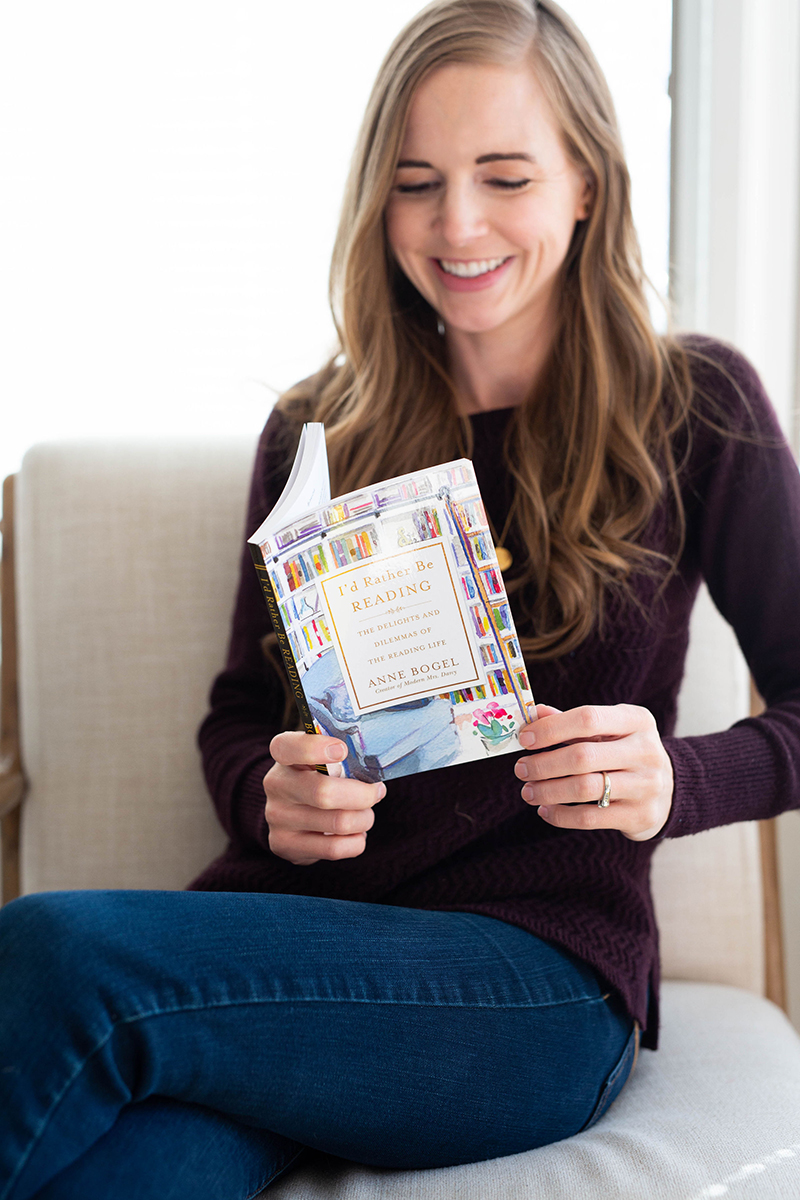 22 reading gifts for book lovers
I'd Rather Be Reading: The Delights and Dilemmas of the Reading Life by Anne Bogel
I'll admit that I generally do not gravitate towards books of essays, so I was pretty dubious about this one. And then I read it in a day. It was SO delightful and Anne's voice that I love so much on her blog (Modern Mrs Darcy) came through loud and clear. Seriously, this little book, which is perfect to drop in a stocking, is so charming and I can't imagine any reader who won't love it.
The Read Aloud Family: Making Meaningful and Lasting Connections with Your Kids by Sarah Mackenzie
I feel like this is a book I need to re-read every year. It's so inspiring and full of practical ideas for how to make reading with your kids fit into your busy life. I've had so many people who read it with a lot of skepticism, feeling like they already knew all of it and then came back to say "WHOA." I think every parent should read it.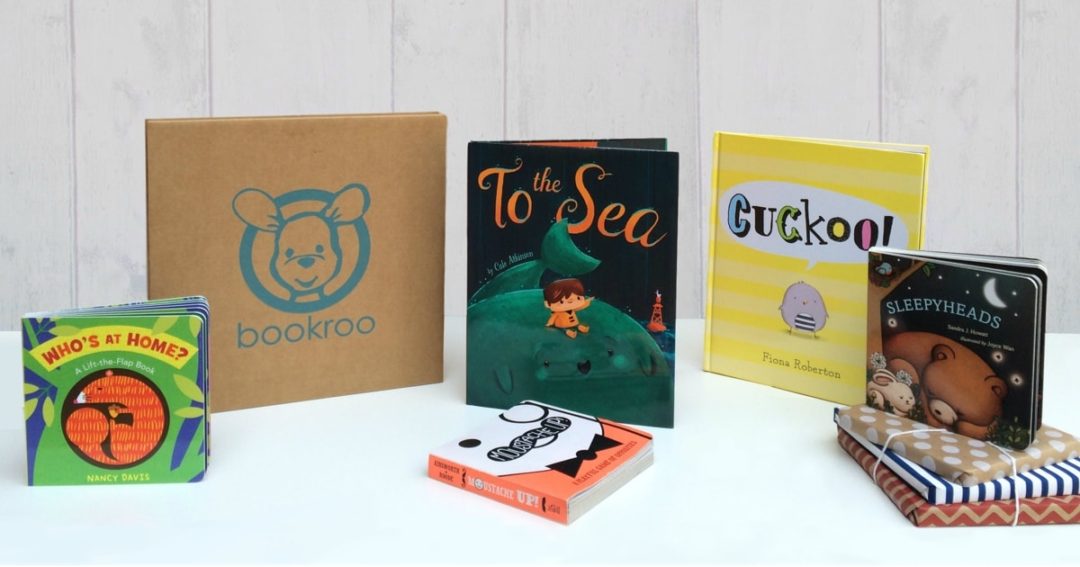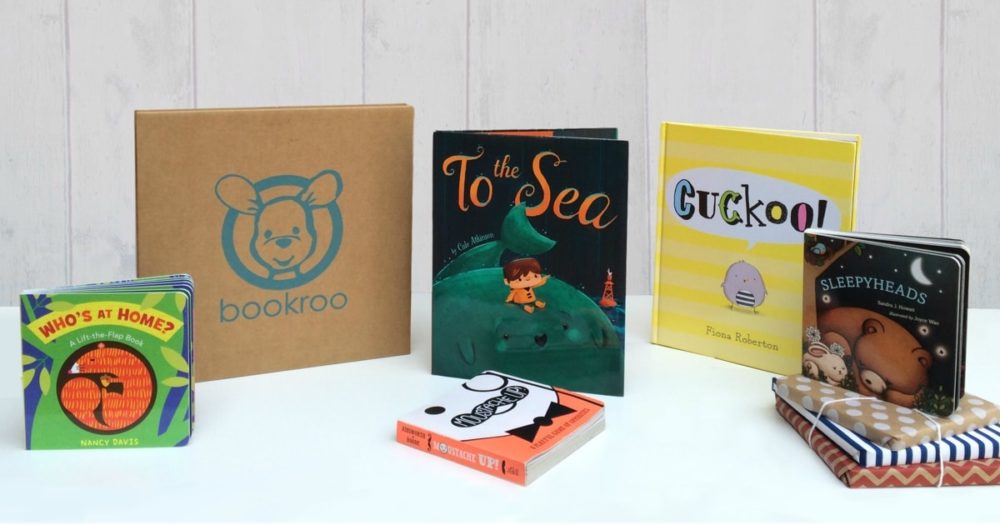 Bookroo
You already know I'm a huge fan of Bookroo. I think they have the best book subscription for kids and I love that it focuses on the books, rather than a bunch of trinkets that are somewhat related. They pick fantastic books and they have subscriptions for board books, picture books, and chapter books.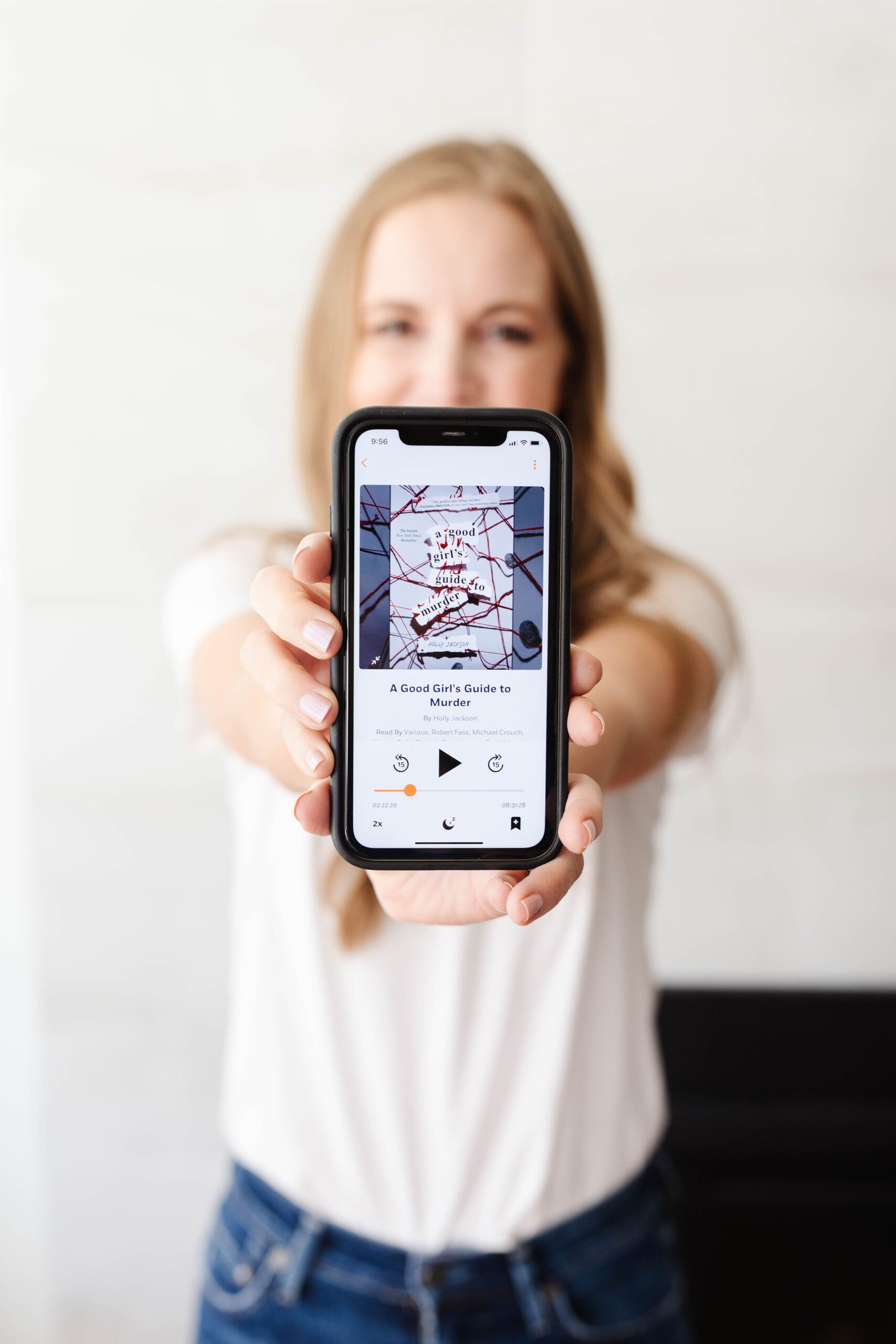 Audible
I mean, one of the easiest best gift ideas for book lovers ever. Right now, you can get a 3 month subscription for $6.95 per month (which is more than half off) and I promise, they'll love you for life. This is Bart's favorite gift.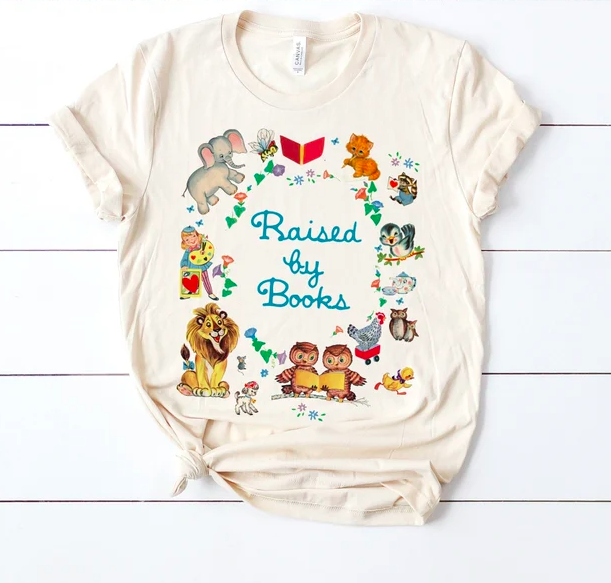 Raised by Books shirt
Anyone else look back at their childhood and remember a LOT of time spent curled up with a book? This shirt is perfect for all of us who were definitely raised at least 50% by books.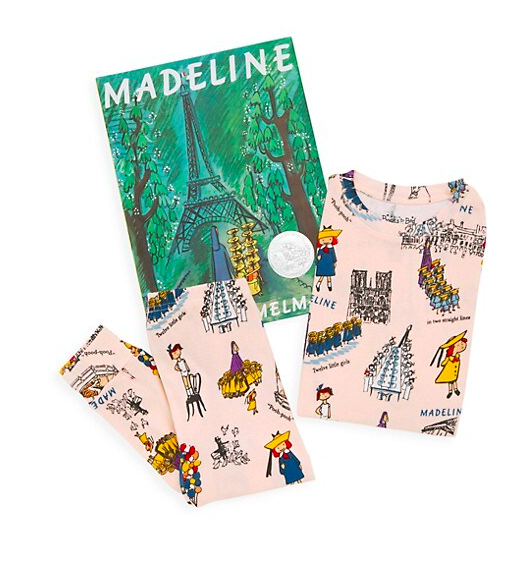 Books to Bed Pajamas
If you've ever fallen asleep with your nose in your book (or woken up when it fell out of your hands onto your face. . . ), you understand book pajamas. These are so cute for your tiniest readers. If only they came in grown-up sizes!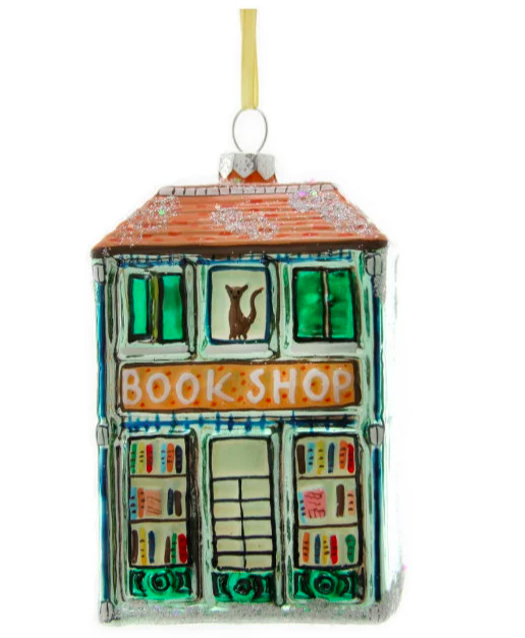 Book Shop Ornament 
Nothing better than a good ornament, except when that ornament seems tailor made for a bookworm. This glittery ornate little book shop is just the prettiest thing and would make any book lover swoon.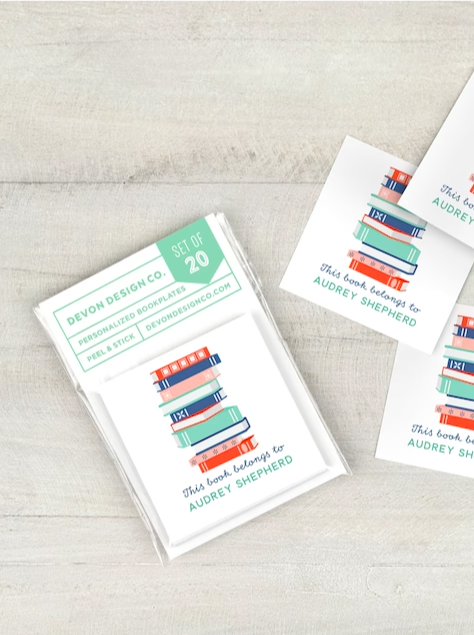 Custom Bookplates
Package these custom bookplates up with a favorite book and you've got a perfect gift for any book lover.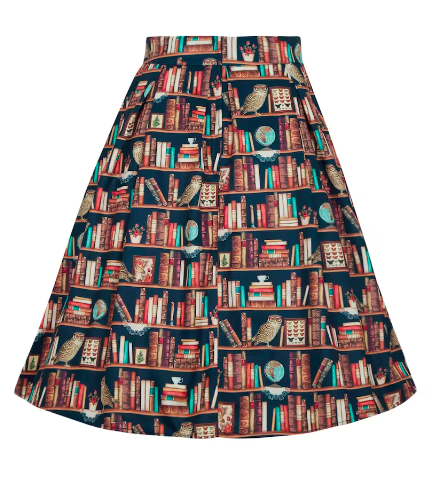 Library Skirt
If Ms. Frizzle ever takes over as librarian for the day, you KNOW she's going to wear this skirt.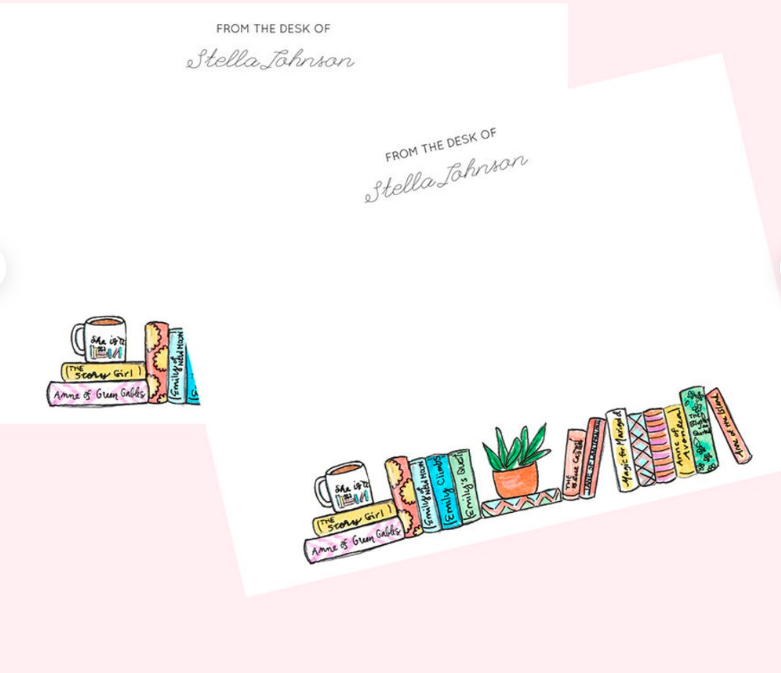 Book Stationary
If you're not going to read a book, reading a letter is the second best thing and might ALMOST be the first best thing when it's on this darling book stationary.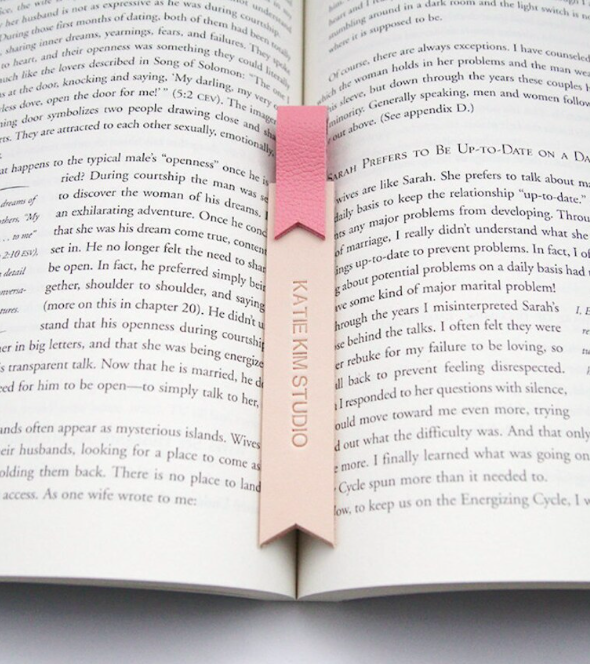 Personalized Leather Bookmark
When you want to use something other than the library receipt as a bookmark, these personalized leather bookmarks are a seriously stylish upgrade.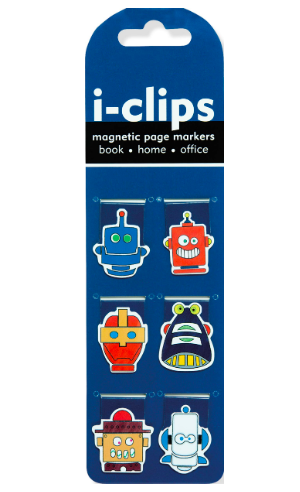 Magnetic bookmarks 
I bought these little magnetic bookmarks for my girls a few years ago and I LOVE them.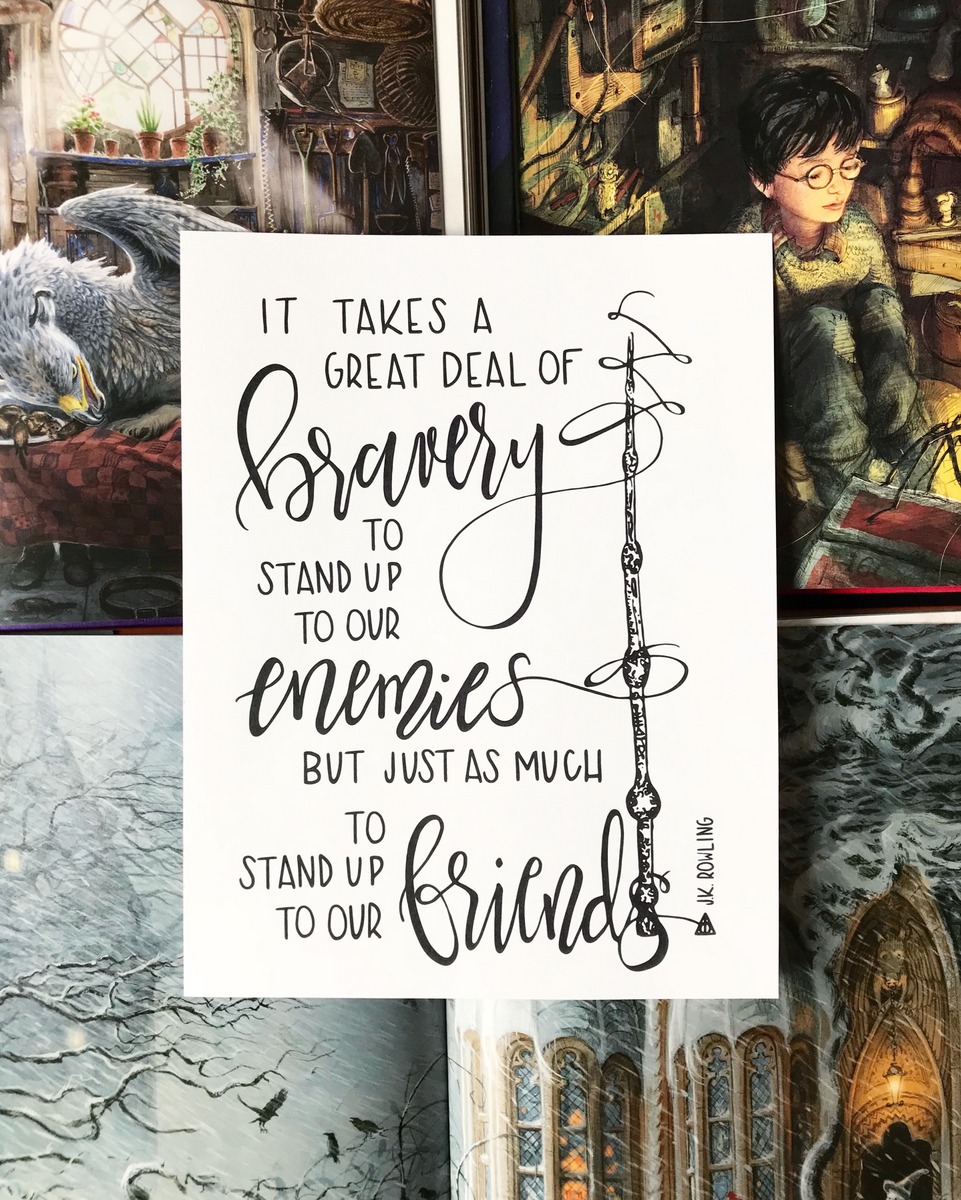 Book Quote Prints
As you may know, I've been doing a series of free printable book quotes this year. Pick a favorite, print it out and frame it for the easiest, prettiest gift.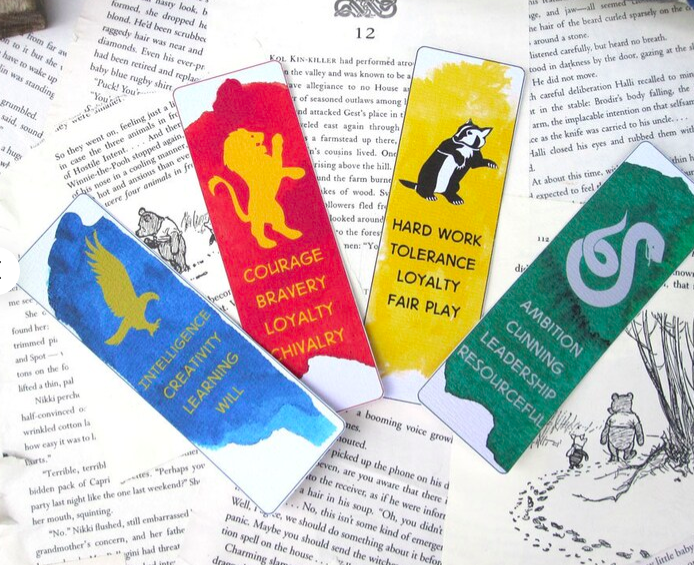 Printable Bookmarks
These printable bookmarks are stunningly beautiful. Of course, they have quotes on them from Harry Potter or Anne of Green Gables so I might possibly be somewhat biased.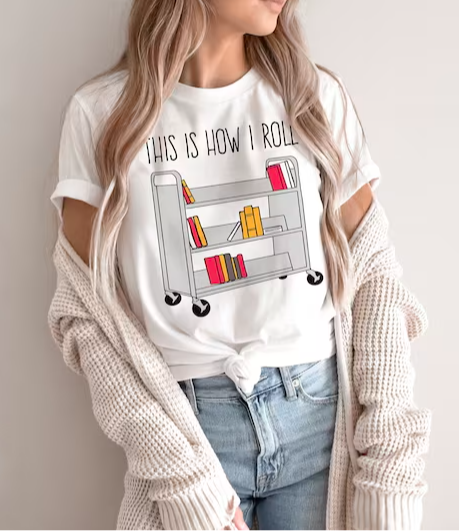 This is How I Roll shirt
One of my life dreams is to own a library cart. In the meantime, this shirt is a close second-best option.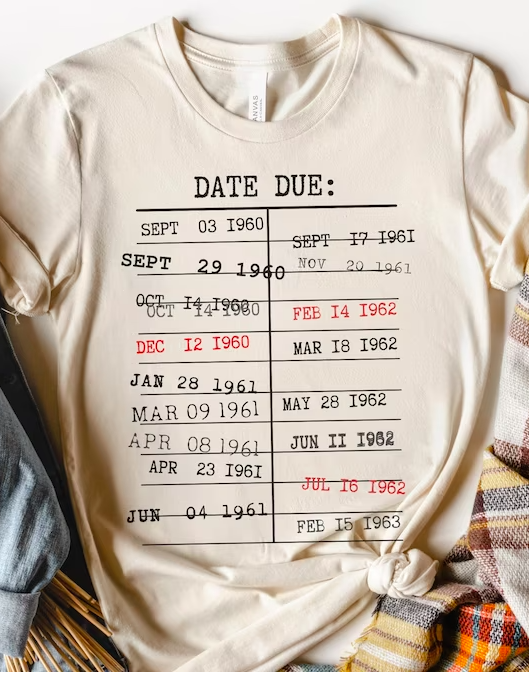 Come Check It Out shirt
I love the look of old-school due date cards and that list of stamped dates (so much so that we used one to announce my pregnancy with Ella – it's possible that I had to stoop to subterfuge to obtain said due date card since very few libraries use them anymore), so you know this shirt just speaks to my library-loving soul.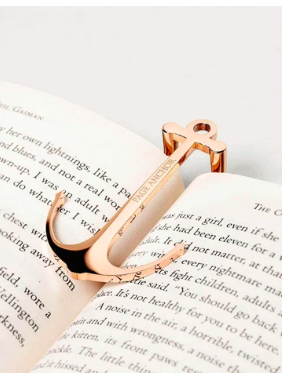 Book Anchor
I'd never seen one of these until this year, but for every reader who needs their book held open, this is a lifesaver.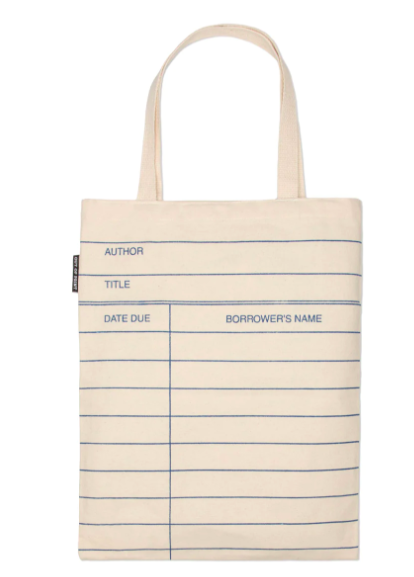 Library Card tote bag
I love using this bag when I pick up my library holds or need to make library returns – I have a million tote bags, but this one is always the one I reach for. Bonus points if you tuck in a favorite book. I also love this Sorry I'm Booked bag.
This fun new series takes classics and adds in the recipes (created by people like Martha Stewart and Ina Garten) that go along with the storyline, including spectacular photos that will make your mouth water. So far there is Pride and Prejudice and A Christmas Carol with more coming in the future.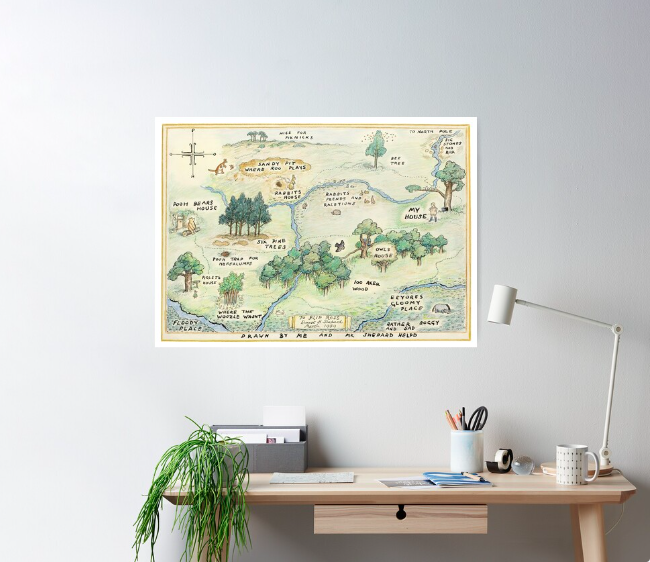 Children's Book Posters
I have spent so much time looking through these posters of beloved children's books. They're just ALL so good and would look fantastic in a nursery. Some of the prints are also available as cell phone cases.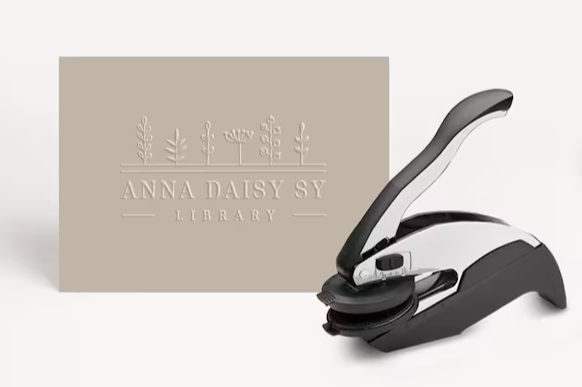 Book Embosser
If you want to make sure your books always come home to you, this beautiful book embosser is a classy way to add your name to every book in your collection. If you'd prefer something that's flat, this playful book stamp or classic book stamp are also fantastic gift ideas for book lovers.
Book Vases
I love fresh flowers and I love book, so a vase that looks like a gorgeous hardcover book? Sign me right on up. They come in a variety of sizes (I love this tiny one) and are all under $21.
YOU CAN ALSO FIND ALL OF MY OTHER POSTS ABOUT reading gifts HERE!
What do YOU think are the best reading gifts to give to the book readers in your life? I'd love to hear – you know I'll be putting them alllllll on my Christmas wishlist.
if you liked this post about reading gifts, you might also like these other posts: