This post is sponsored by Kohl's. I was paid for this post and received the included toys as compensation.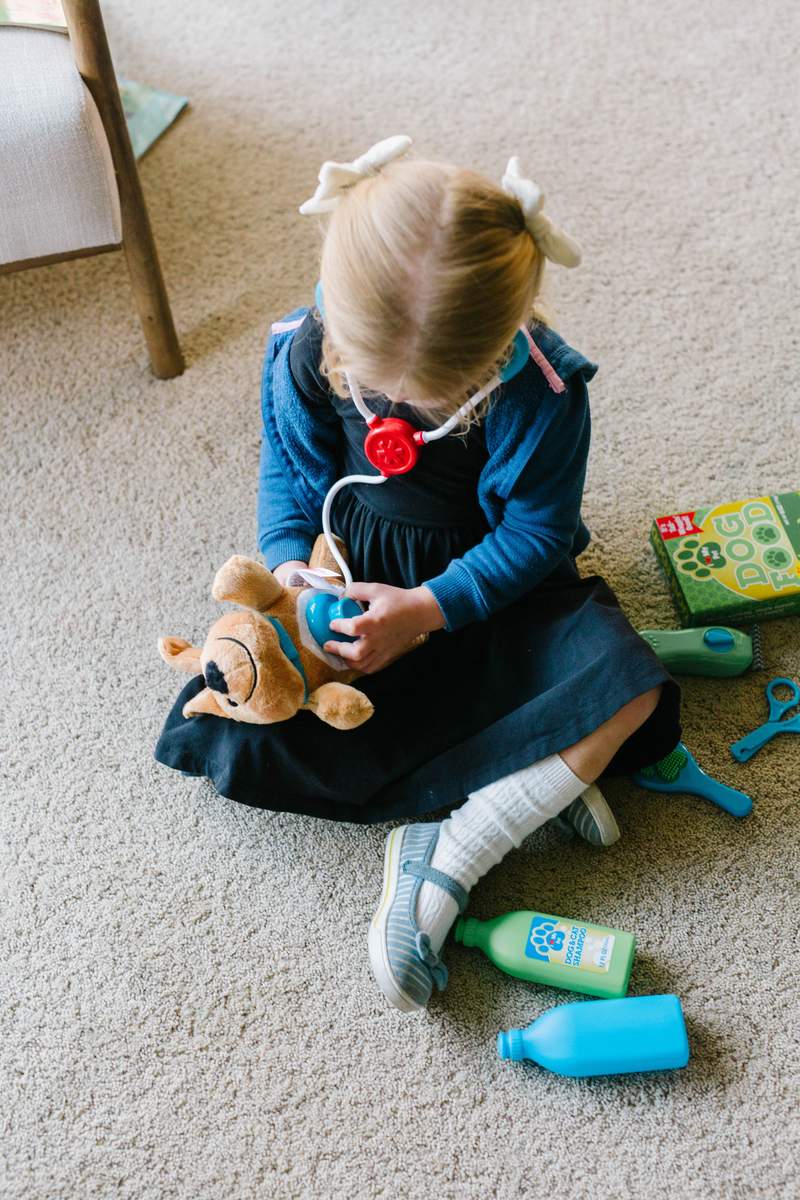 When I was growing up, there were a few things you could count on in our house come Christmas morning.
First, everything under the tree would be wrapped. My dad grew up in a home where the big gifts were assembled and unwrapped under the tree so you saw them first thing, but my mom liked building up to the biggest gifts (she thought it felt like a huge bummer to start with the most exciting gift like a bike or Little People Disney Princess Magical Wand Palace from Kohl's and then end the celebrations with a pair of socks), so every single gift was wrapped.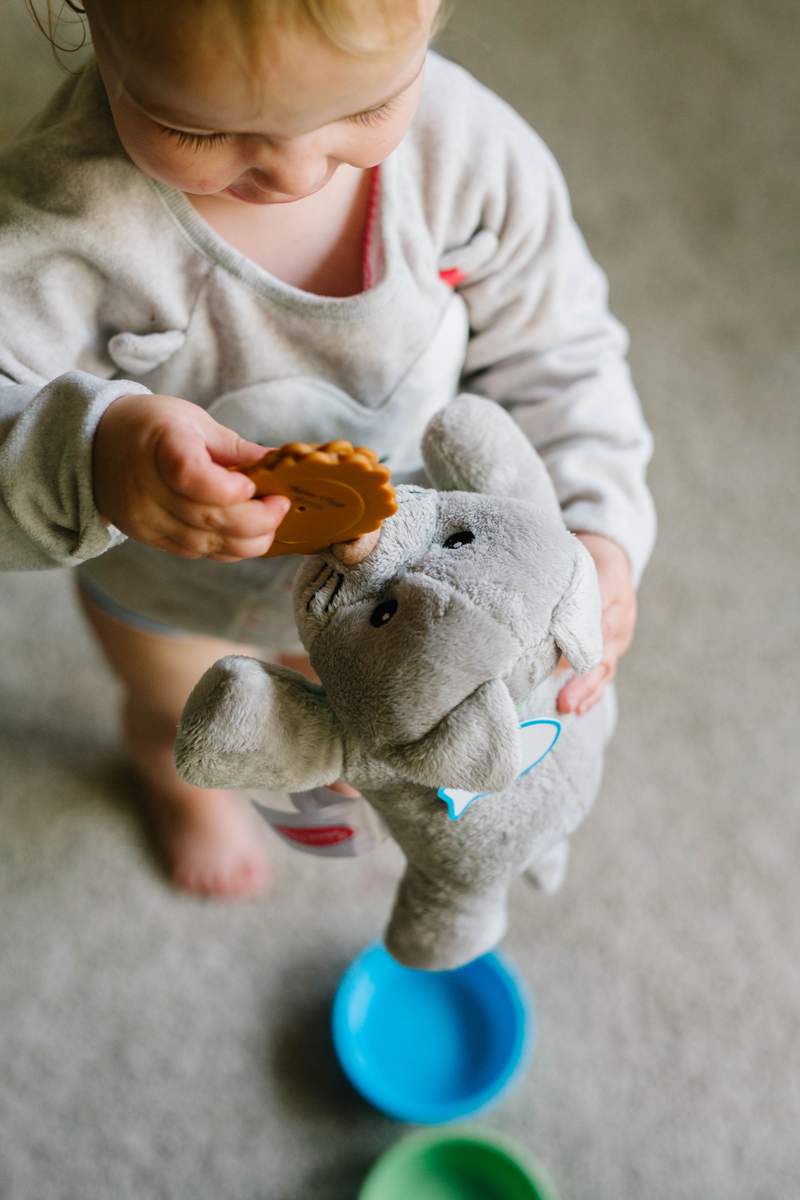 Second, my mom loves funny names on the gift tags. If she were giving a Harry Potter Lego Set, for instance, it might have a tag that said "To Harry, from Professor Mcgonagall." We always get a kick out of trying to guess the gift from the tag or figuring out what the reference means.
And third, there is always going to be a Christmas treasure hunt for the final gift.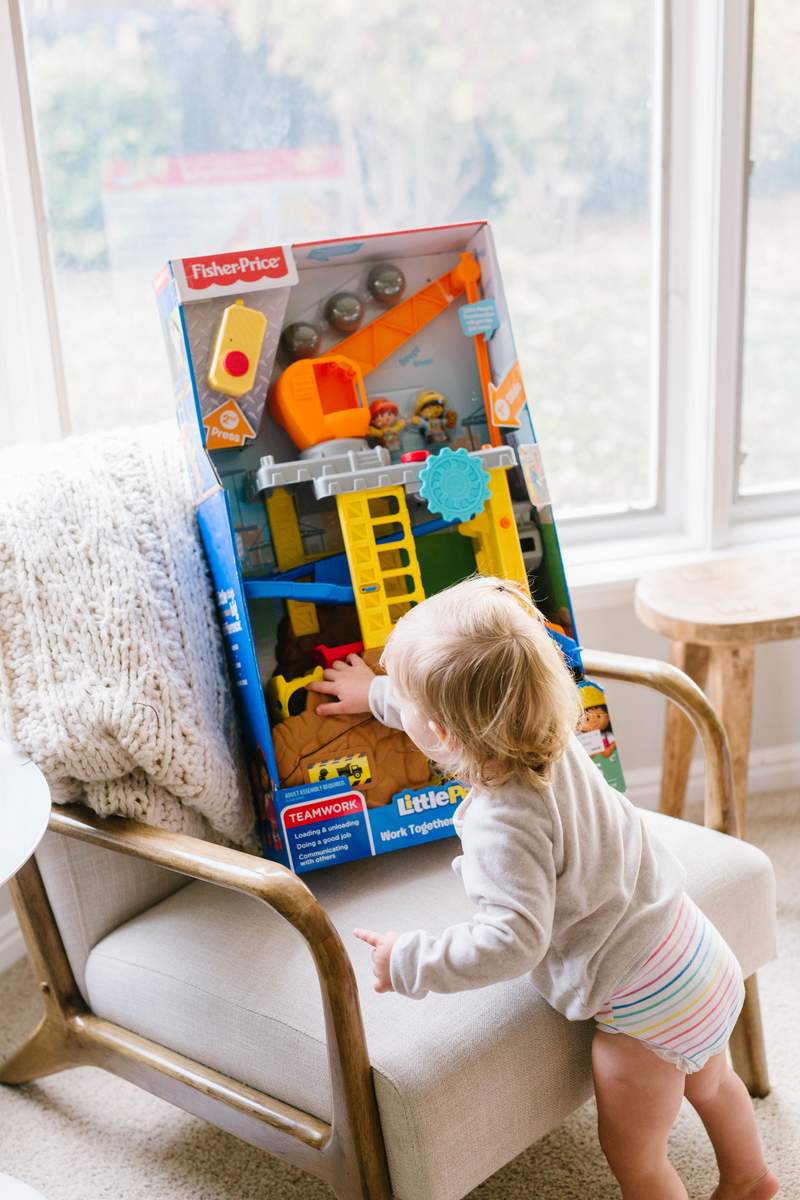 I remember so many fun treasure hunts from my childhood.
One year, my parents wound hundreds of feet of nearly invisible string all around the house, through the garage, along the back wall, back and forth across the street until it finally ended at our neighbor's front door where brand-new bikes for my sister and me were waiting just inside.
Another year, there were two treasure hunts – one for my dad which led to a unicycle hidden in the trunk of the car and then a second one that led to a child-size unicycle for us girls to learn on (which we did!).
When my parents came for Christmas three years ago, my dad had bought my mom a sewing mannequin and he hid it in our basement storage closet and set up a treasure hunt through OUR house for her.
It's always a REALLY fun and high-excitement way to finish off Christmas morning and it adds a special something to whatever that final gift is.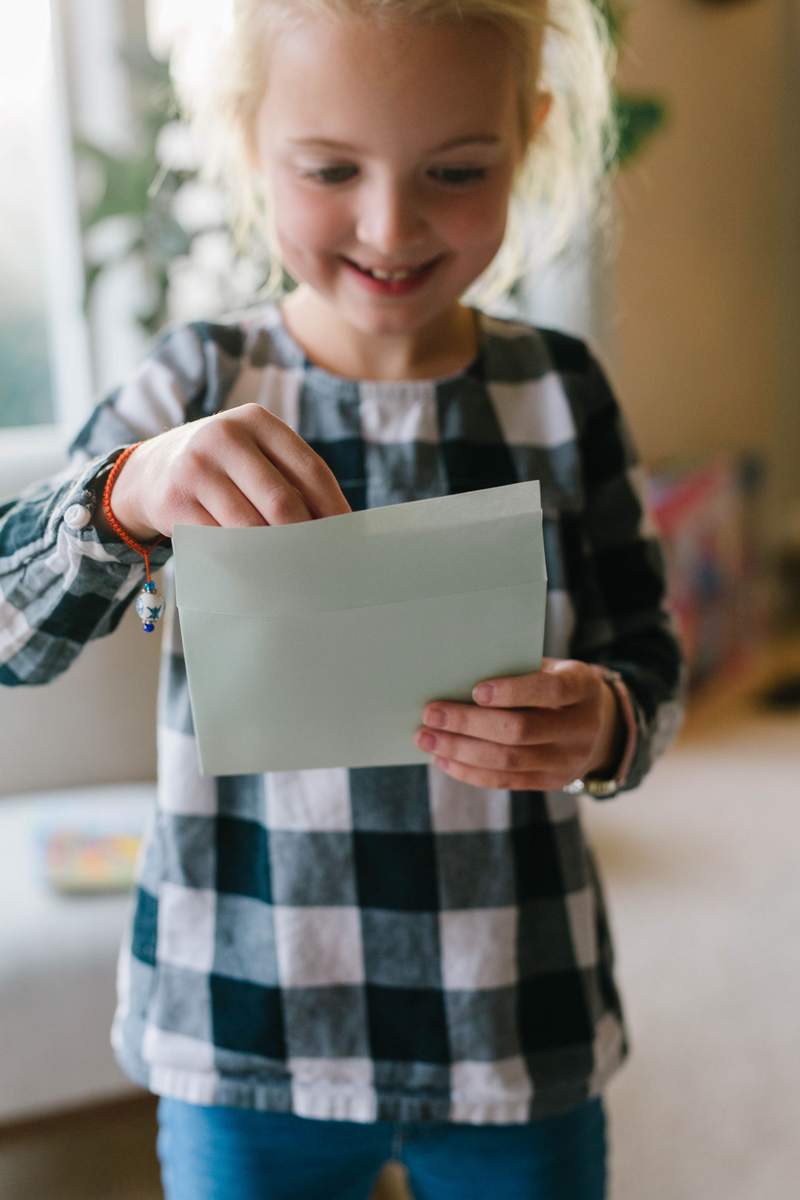 As I was looking at the Kohl's toy section a few weeks ago, half of my brain was devoted to looking at the Disney Princess: Rapunzel Castle and the Fisher Price: Little People Work Together Construction Site, while the other half of my brain was scheming up treasure hunt clues to lead to them.
At this point, Ella asks about a Christmas treasure hunt before she makes a holiday wish list (the Deluxe Pizza & Pasta Play Set from Melissa & Doug is one of the items she's crossing her fingers for) – the treasure hunt is that big of a deal to her.
Nothing beats the excitement of opening the last gift under the tree and seeing a small envelope waiting to be opened, signaling the beginning of the Christmas treasure hunt.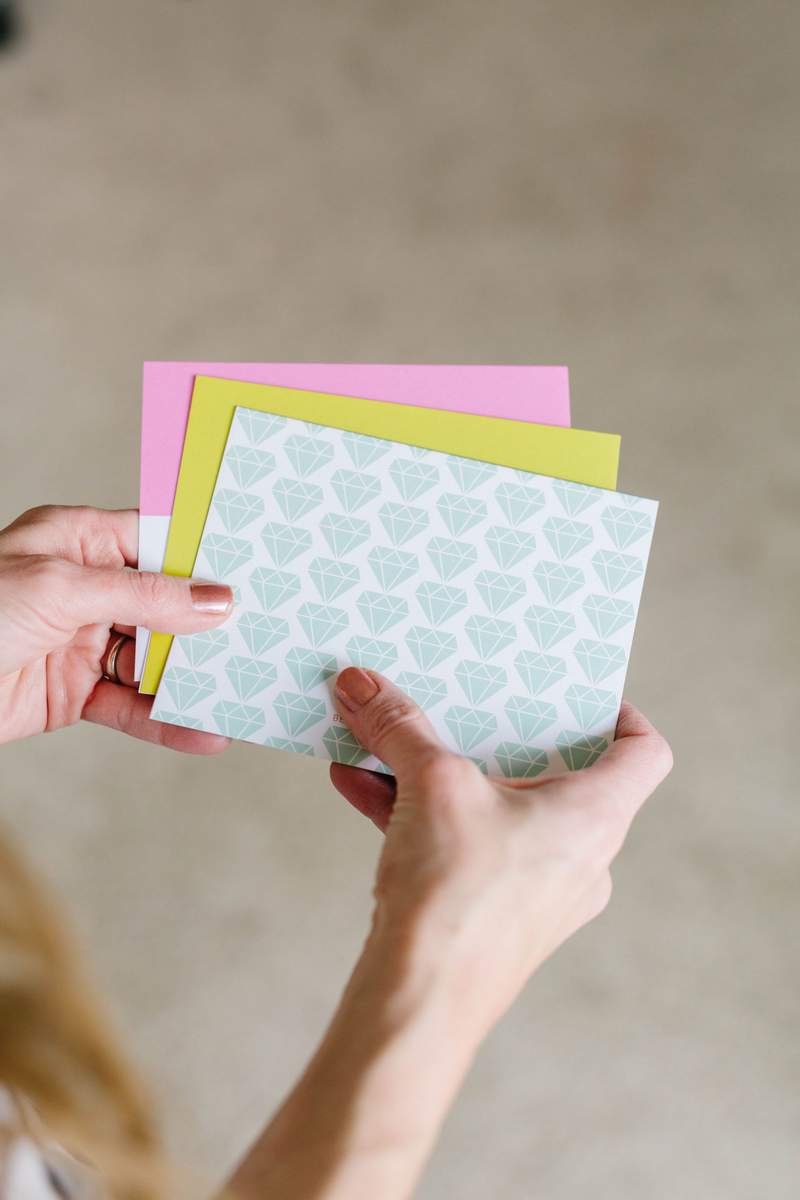 The other thing about my parents' treasure hunts is that they are not meant to be sped through in half a second. My dad is the MASTER treasure hunt creator.
Some clues are rhymes, others are cut into puzzle pieces and have to be assembled to find the clue. Some clues have each word scrambled.
One time, a clue was cassette tape onto which my dad had recorded a line from one of the movies in our collection. We played it on our little cassette player and Merrick and I IMMEDIATELY knew which VHS case the next clue would be in, while Landen listened to this line at least a dozen times, trying to decipher it so we could move on to the next clue. We still laugh about the funny phrases she tried as she listened.
Sometimes if the gift is just for one child (like the LEGO Classic Large Creative Brick Box Set for Star), we'll have a treasure hunt designed just for her. For a pre-reader, we usually make all the clues drawings. One time for Ani's birthday, we used one of those instant print cameras and took photos of each spot where the next clue was hidden.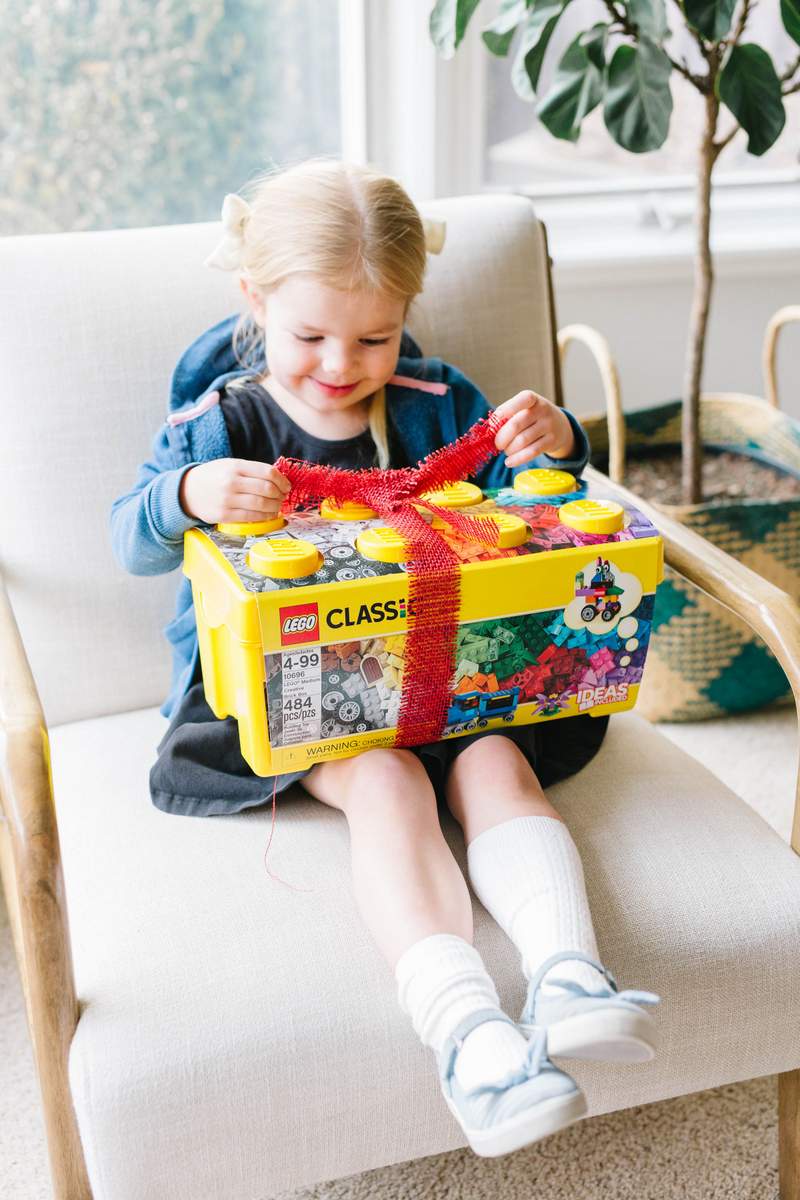 If the gift is for all the girls, like the Melissa & Doug: Deluxe Pet Vet, Care & Grooming Play Set, then we will switch off who gets to figure out each clue, so that Ella isn't doing every clue and leaving her younger sisters in the dust.
You can also set it up more like a scavenger hunt, where you find pieces of the gift along the way.
Something like the Melissa & Doug: Deluxe Pet Vet, Care & Grooming Play Set lends itself well to this since it has so many fun pieces that don't necessarily give away what the complete set is. One clue could contain the play tweezers, and another one could have the play telephone, and another the vet apron, and the final gift could lead to the animals and pet food all set up in a quiet room, where it won't be seen until the big moment.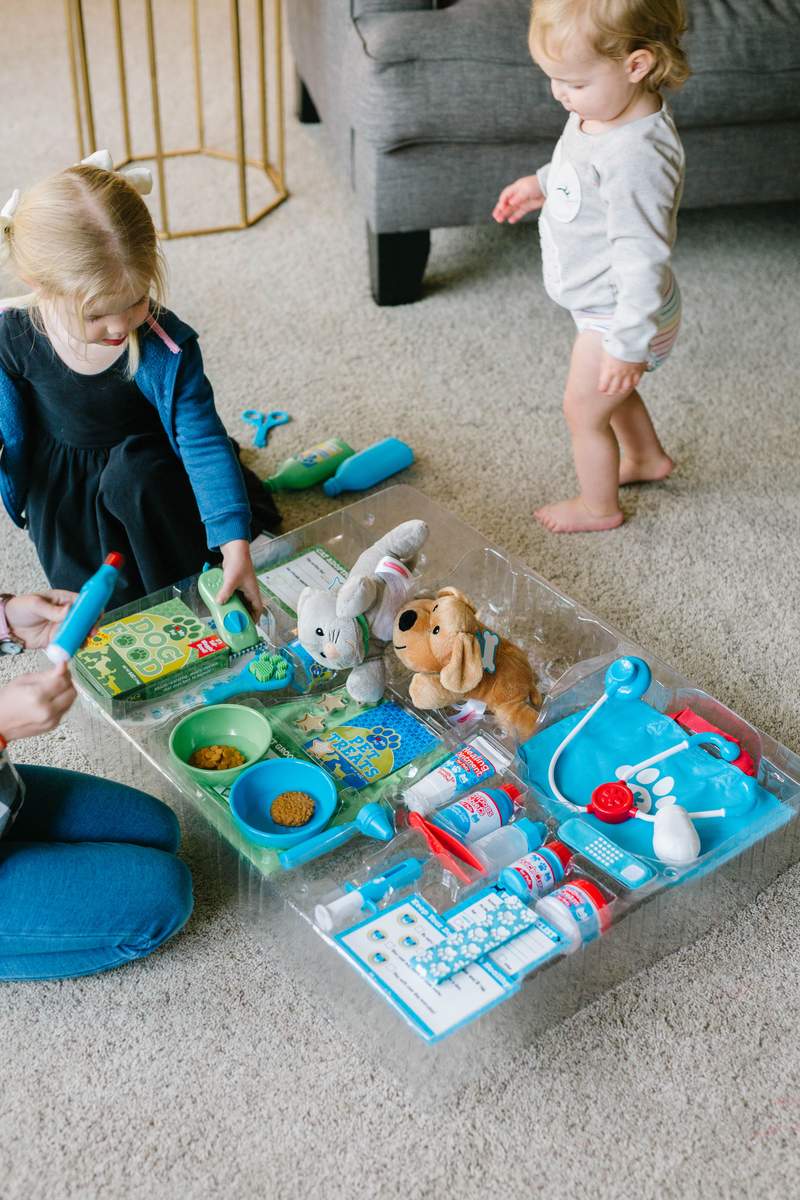 Or, you can make all the clues for your Christmas treasure hunt themed to match the final gift. So, if you were giving your child the Hot Wheels Auto Lift Expressway with diecast cars, you could have all the clues be car-related in some way. You could use that fun racetrack tape to make a long trail they have to follow to where the present is hidden, or you could make a large-ish paper car, then cut it into pieces and have each clue on a piece.
Then the final clue is only available when you've assembled all the pieces and can read the final clue written across all those individual pieces.
However you set it up, a Christmas treasure hunt is the perfect way to finish off your Christmas celebrations and make the last gifts extra special.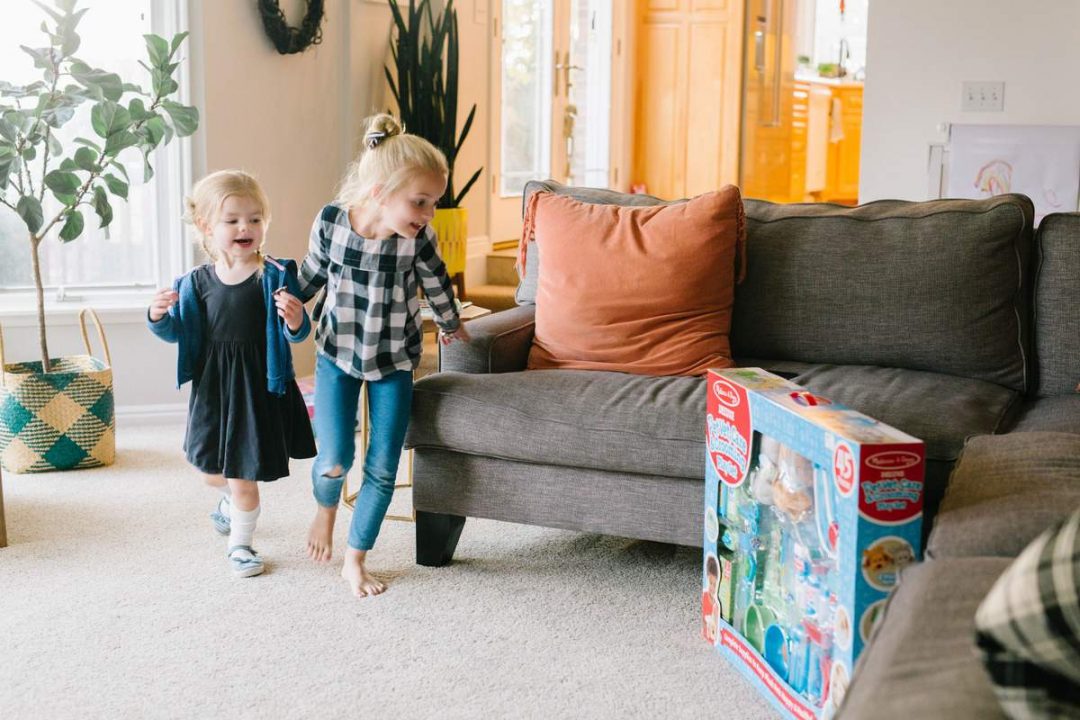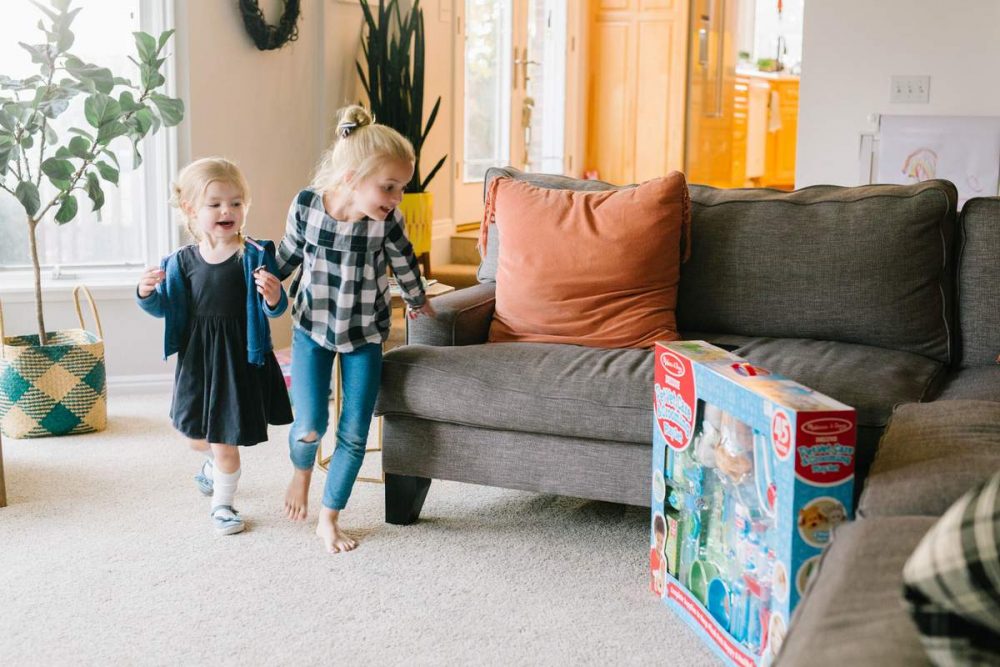 And whatever child you're buying for, Kohl's has the perfect toys for everyone on your list. I love that you can order online and pickup in store, and that you can earn Kohl's Cash with every purchase.
I also love the wide selection of toys they have, from some of my favorite brands like Melissa & Doug, Fisher Price, Hot Wheels, Disney Princess, and Lego, and that they lend themselves to imaginative and open-ended play that will be loved long after Christmas morning and a Christmas treasure hunt is finished.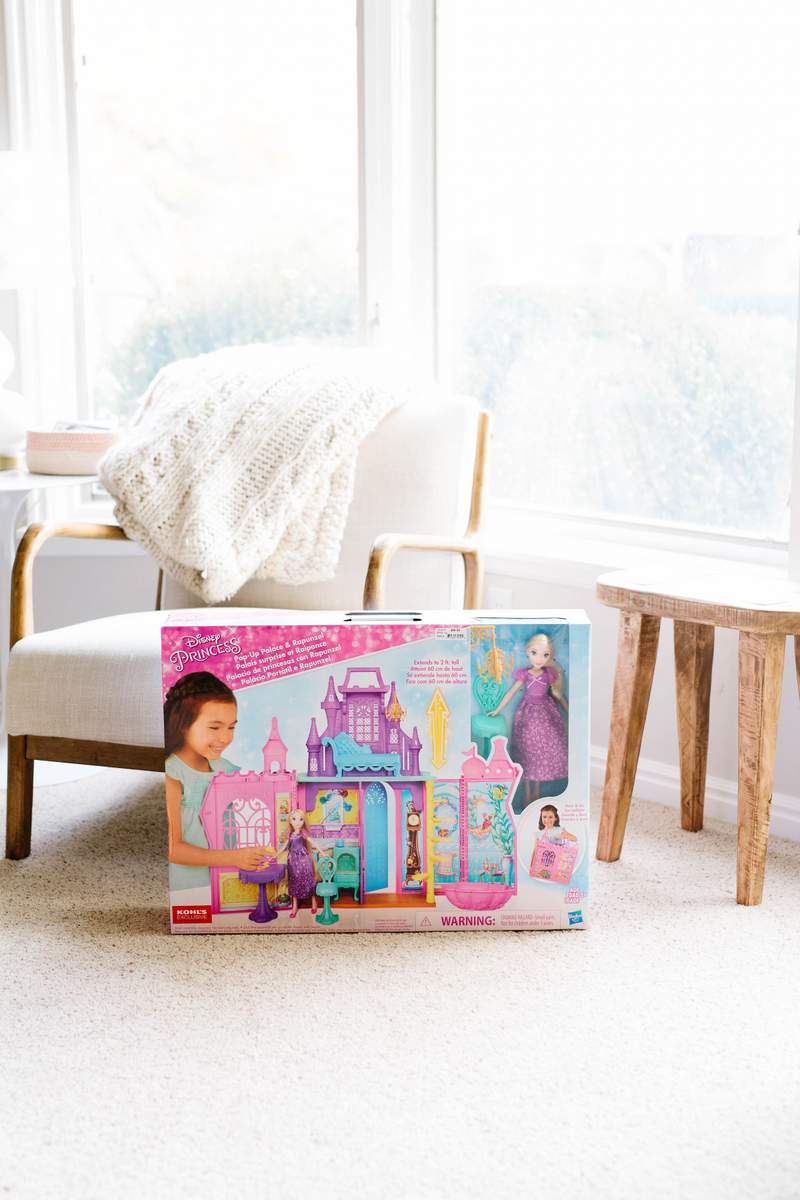 Photos by Heather Mildenstein
My blog may contain links to other websites. I am not responsible for the privacy policies of those other websites. When you click on a link, your information may be collected by those websites so I encourage you to read their privacy policies. Any affiliate links are not associated with Kohl's.