One thing I immediately LOVED about this house was that it had a fireplace.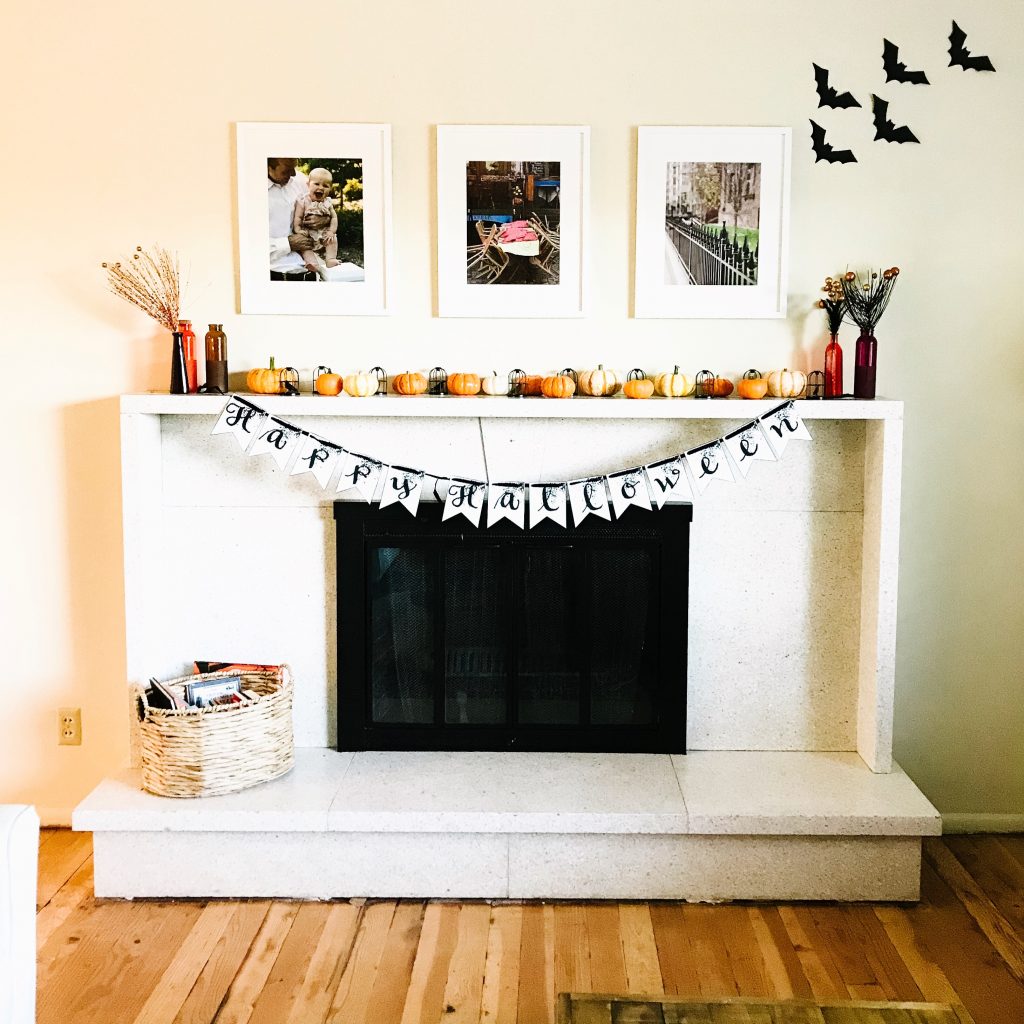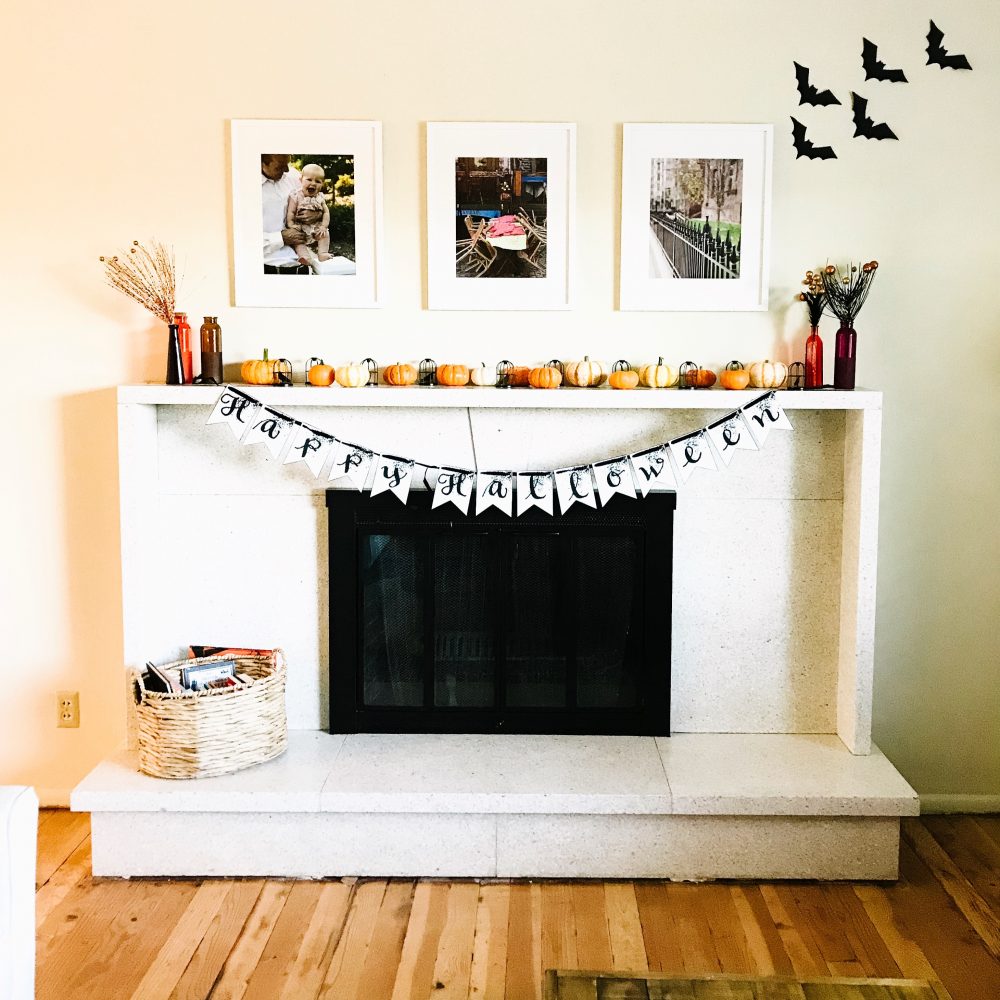 Our house in Arizona didn't have a fireplace, which meant that for three Christmases in a row, our stockings hung from little plastic hooks on the giant mirror in our dining room. It wasn't ideal.
So I was thrilled last year to be able to put up stockings on a mantle again. I'm pretty sure the first thing I bought for this house was stocking holders.
Our fireplace is made of granite (I think?) and it's a fun piece that definitely feels right out of a 1950s home. I love the personality it gives to our living room.
What I didn't love was the ugly faux-brass surround.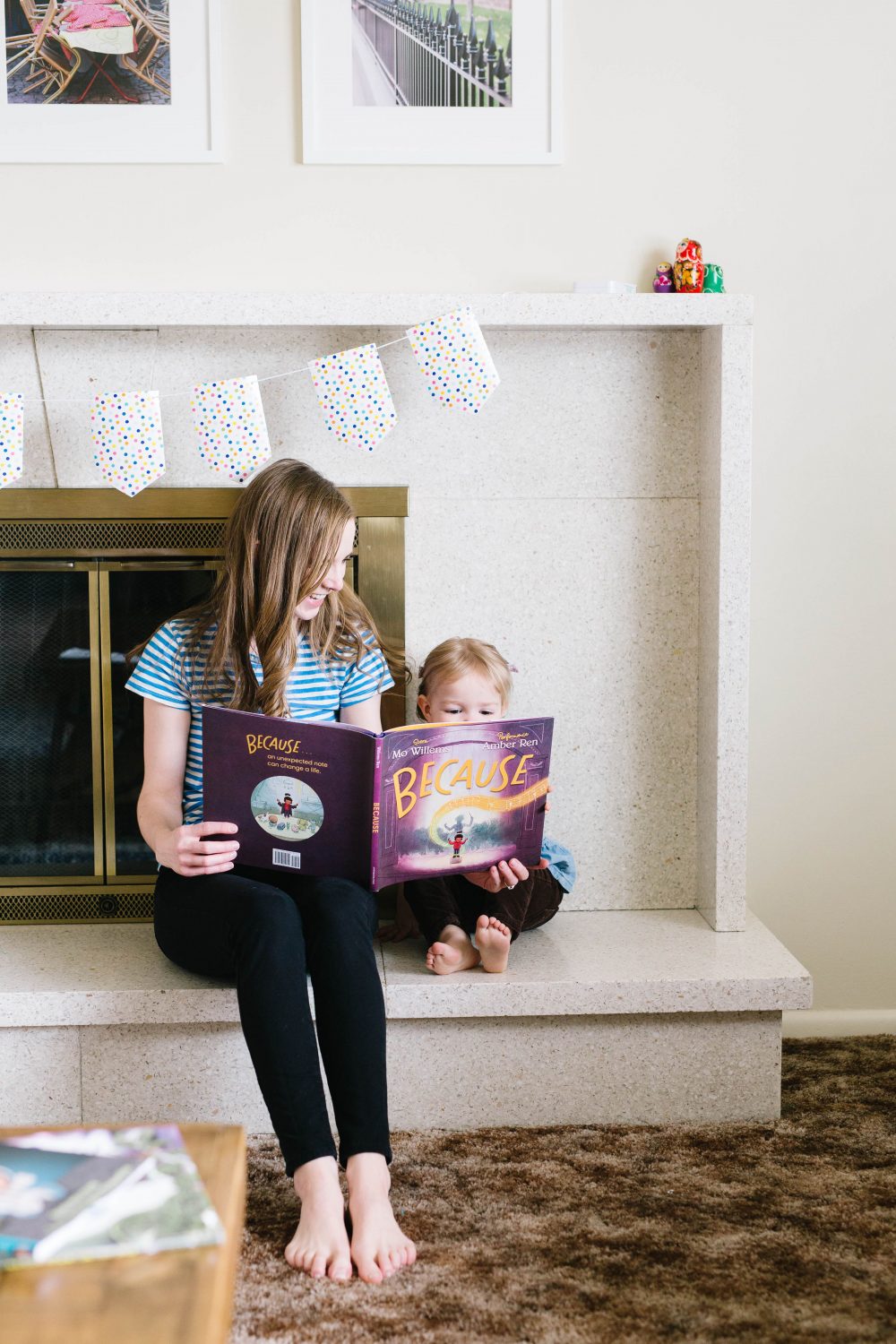 (Obviously, that carpet wasn't helping anyone either. . . ).
As the year mark in this house approaches, I've been feeling extra anxious to finish up some easy projects before that anniversary and painting the fireplace was top of the list.
This couldn't have been an easier project and it makes me happy every time I look at it.
If you're interested in doing your own, here's how to paint a fireplace.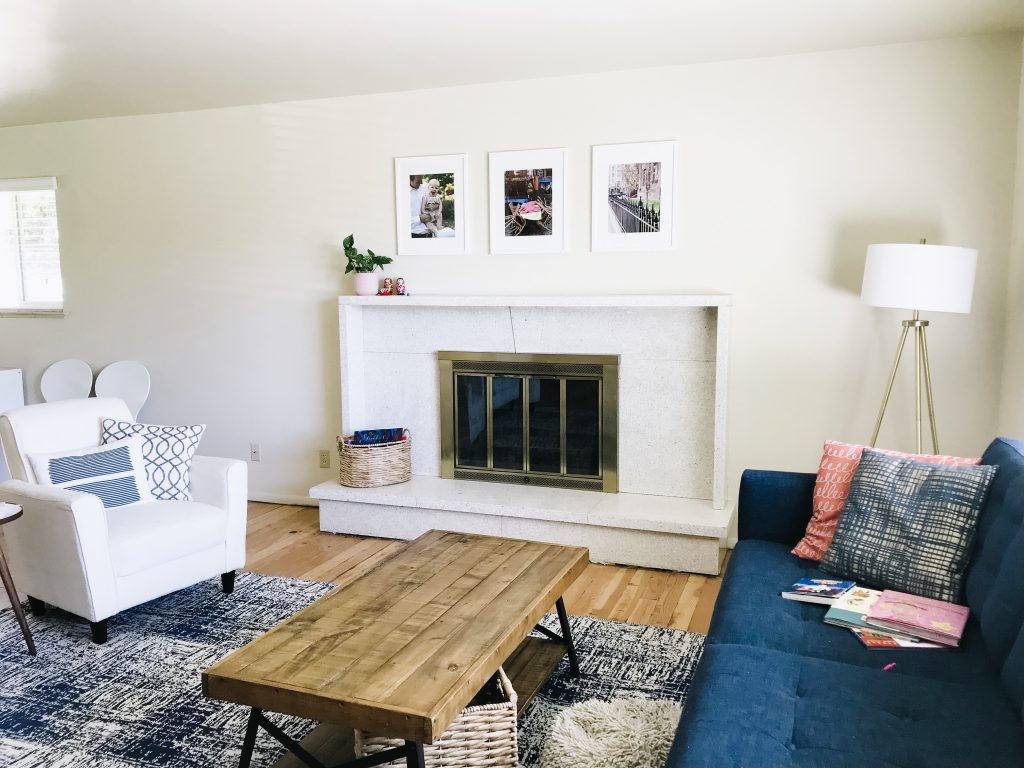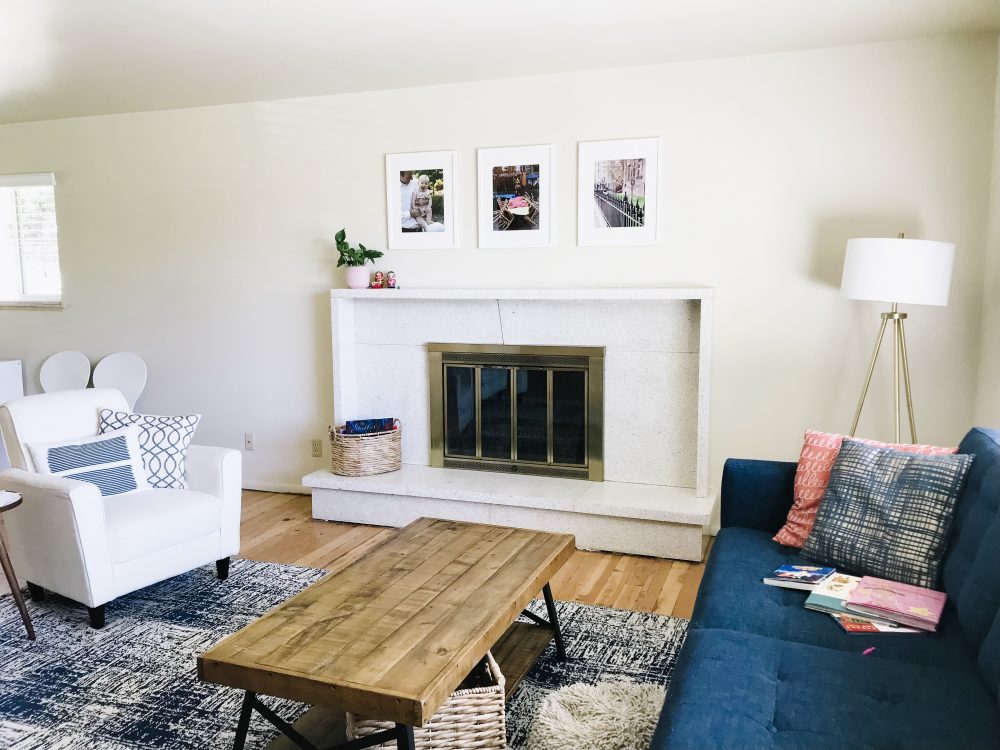 How to paint a fireplace
To paint the metal part of your fireplace, you'll need:
Clean the fireplace
First, you'll want to clean off everything you're going to paint. I used a damp rag and wiped it all down and then let it dry completely.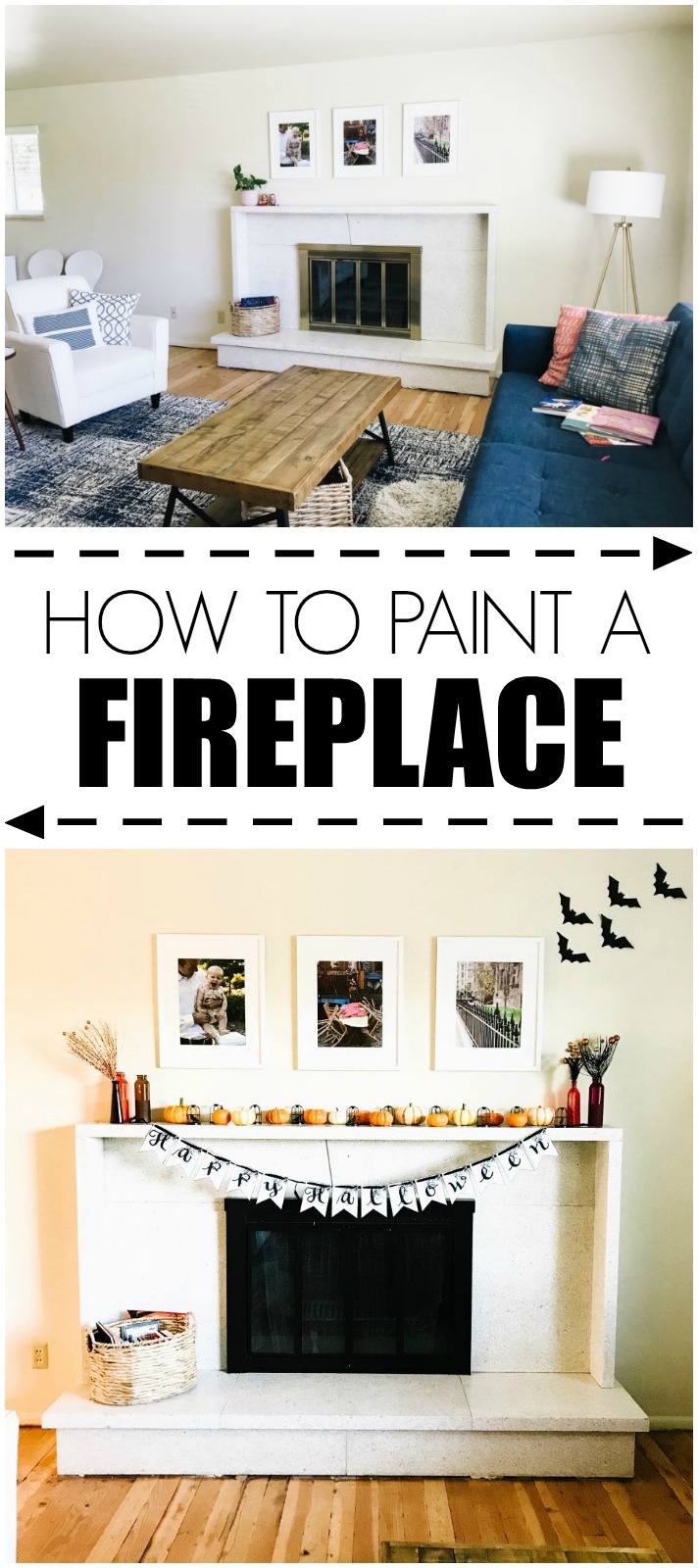 Tape it off
Next, tape it off with painter's tape.
Time to paint!
Open your can of paint, stir it well, and paint away. I did one full coat and then let it dry for 24 hours and did a second coat. Frankly, I'm not sure it even needed a second coat.
Remove the tape and voila! 
Once the second coat is done (no need to let it dry!), remove the tape and admire your handiwork.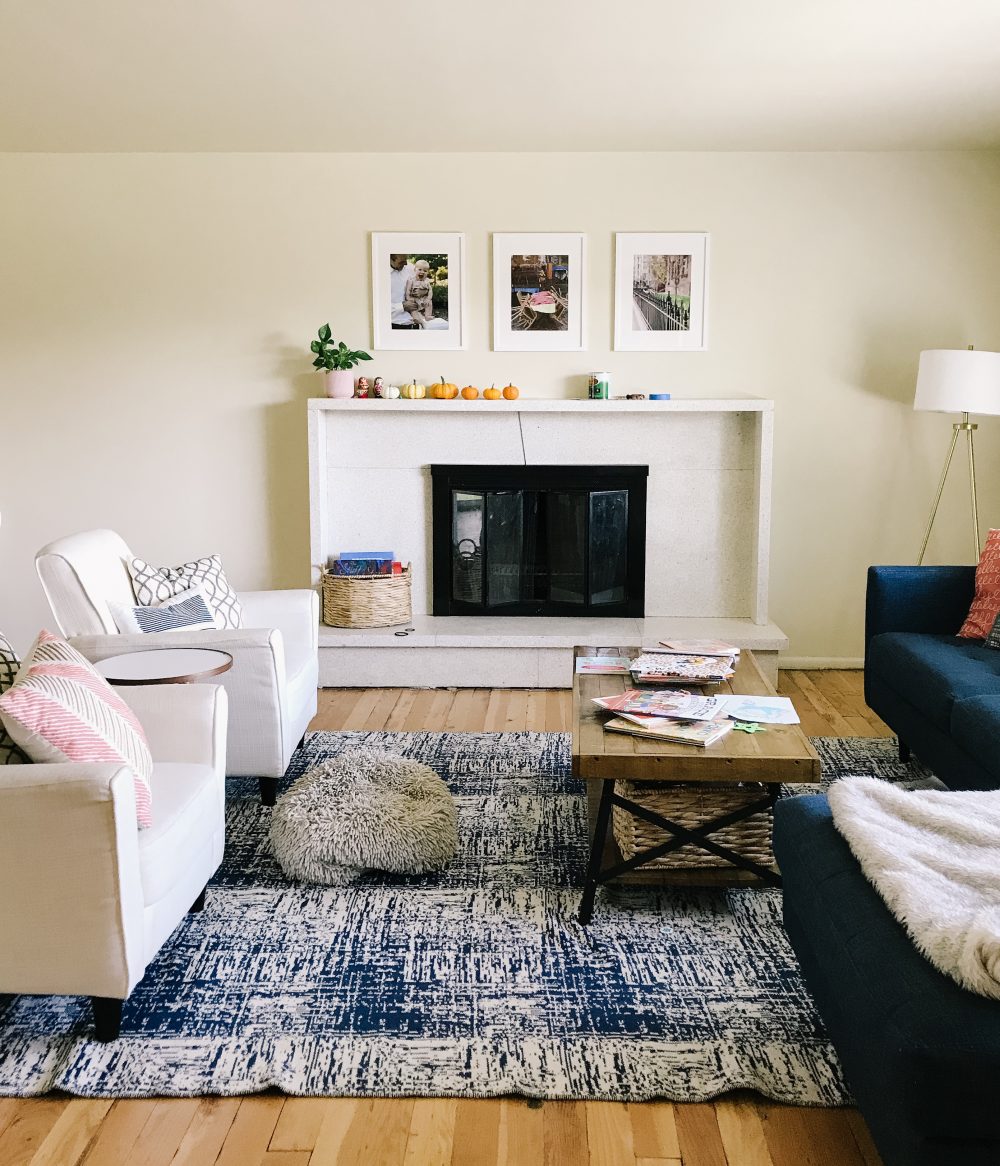 It really was SO easy and makes a huge difference in modernizing our living room.
If you try it out, let me know how it goes!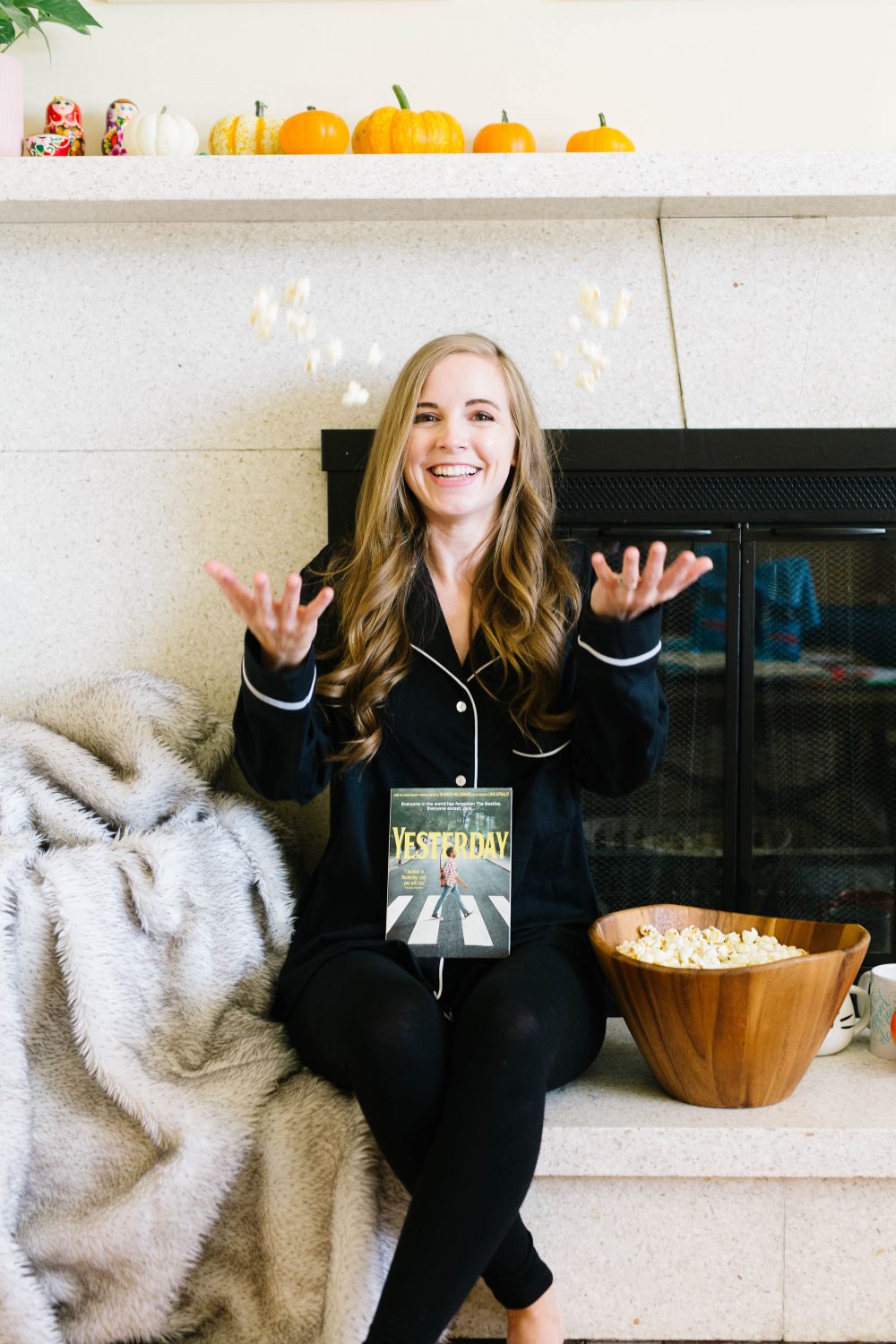 If you liked this post about how to paint a fireplace, you might also like these post: