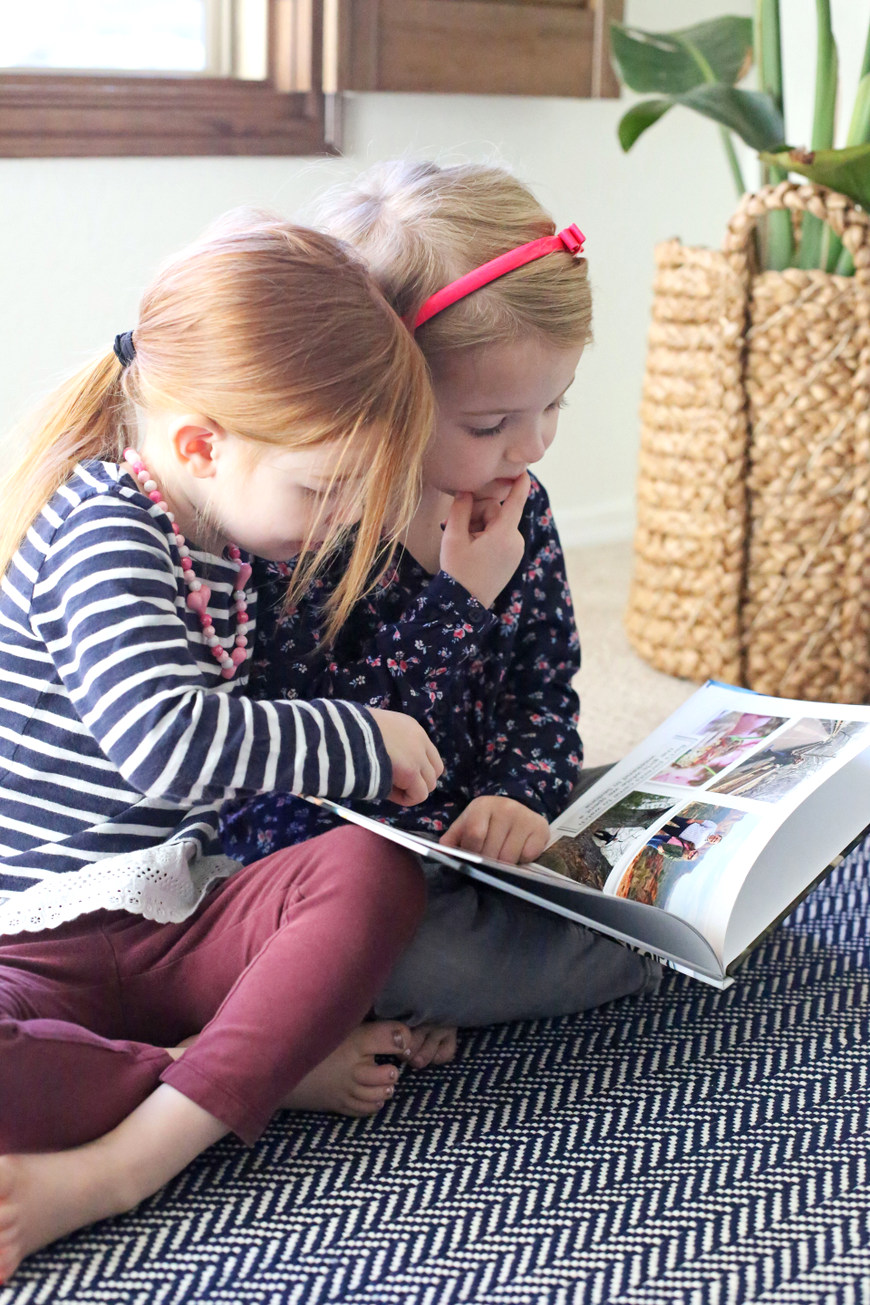 This post is sponsored by Mixbook
I'll admit that my personality is one that tends to feel like if I didn't do something "right" from the start, than I might as well not do it at all.
Didn't start a journal on January 1st? Well then it's not going to happen until 2018.
No exercise on Monday? Might as well just wait until next Monday.
I like getting off on the right foot, and so it's easy for me to feel that if I've missed the beginning of something, whether it's the year, the week or the day, I might as well just give it up all together.
But I'm trying to get better about this, because I think it's not a great way to live – exercise can happen on Tuesday even if you didn't exercise Monday and the day isn't shot because I ate ice cream out of the carton at ten a.m.
I don't always want to be waiting on the perfect timing to do things I want or need to get moving on.
For instance, I got a copy of 52 Lists for Happiness but it didn't arrive until about two weeks into January. This journal is set up to be one week a year and the sections definitely fall into seasons (complete with seasonally appropriate photos).
It would have been so easy for me to feel like I should just save it until next year since I'd already missed the first two weeks, and indeed, it sat in my bedside table drawer for another week.
But finally, on the fourth Sunday in January, I decided to heck with it and I'd just start. And I LOVE that thing – it's been such a fun relaxing thing to work on and I've enjoyed catching up on the first couple of weeks. I'm SO happy I didn't wait until next year.
Similarly, I've been meaning to do yearly photo books since . . . Bart and I got married in 2005.
We've taken a lot of fun trips over the years, lived plenty of different places, and had lots of adventures that I want to remember.
My sister has been amazing about doing them each year as a Christmas gift, and I've kept intending to do the same, but never quite gotten around to it.
And each year, I thought, "Now if I do one, I have to do all these catch up years."
Finally, just after the new year, I decided I was going to do a family photo book for 2016 and stop worrying about the past decade that I've missed. Maybe I'll get around to those at some point, but they were just holding me back from doing anything NOW.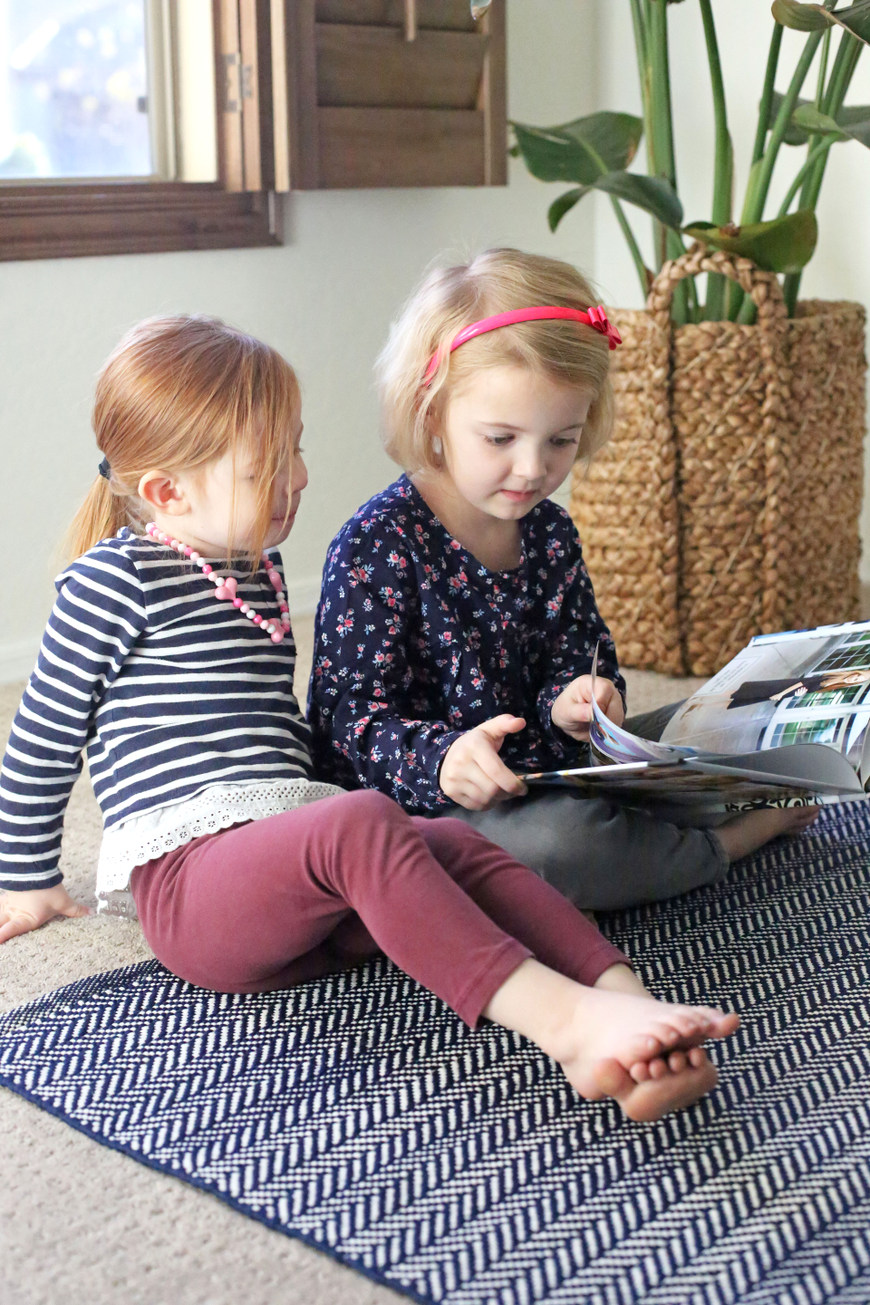 When I opened up Mixbook to start on my 2016 book, I could feel all those "must include EVERYTHING. This must be the perfect book" feelings come rushing in.
You can add as many extra pages as you want to the book, but I decided I was going to only do the standard amount and that I would order it by the end of the week. Otherwise, I knew I'd spend weeks or months doing nothing on it, worrying that it wasn't good enough, and then I'd have NOTHING.
And obviously nothing wasn't nearly as good as something.
It was such a huge relief to get rid of those self-imposed expectations and just decide to get it done.
I picked the Modern Year in Review theme and immediately synced my Instagram account and it downloaded all the photos I'd posted over the year and I went through them and added the ones I wanted, which gave me a good backbone of what we'd done over the year.
I added some bigger photos for the full-page spreads, added a tiny bit of text, and ta-da! My first ever photo book done.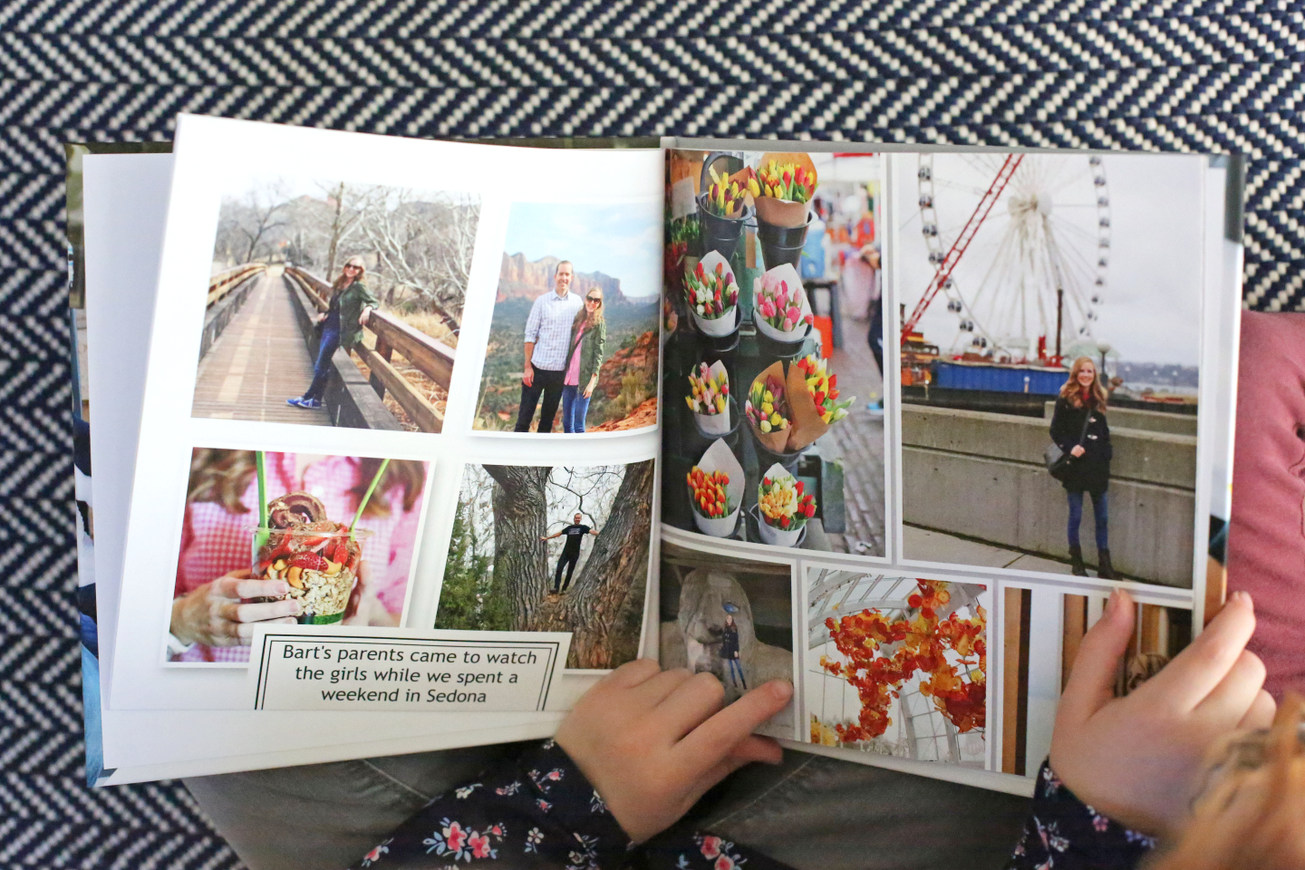 It shipped quickly and when it arrived, I was SO impressed. My dad has made us a number of photo books over the years to record family reunions or other events and my girls LOVE looking through them, but the photo quality has always left something to be desired.
The images from Mixbook were crisp and sharp and the color was spot-on.
I hadn't mentioned to Bart that I was working on this, and he saw it sitting on my desk a day or two after it arrived. He picked it up and commented on how nice it was – it really is one of the most high-quality photo books I've ever seen (and I love that full photo cover).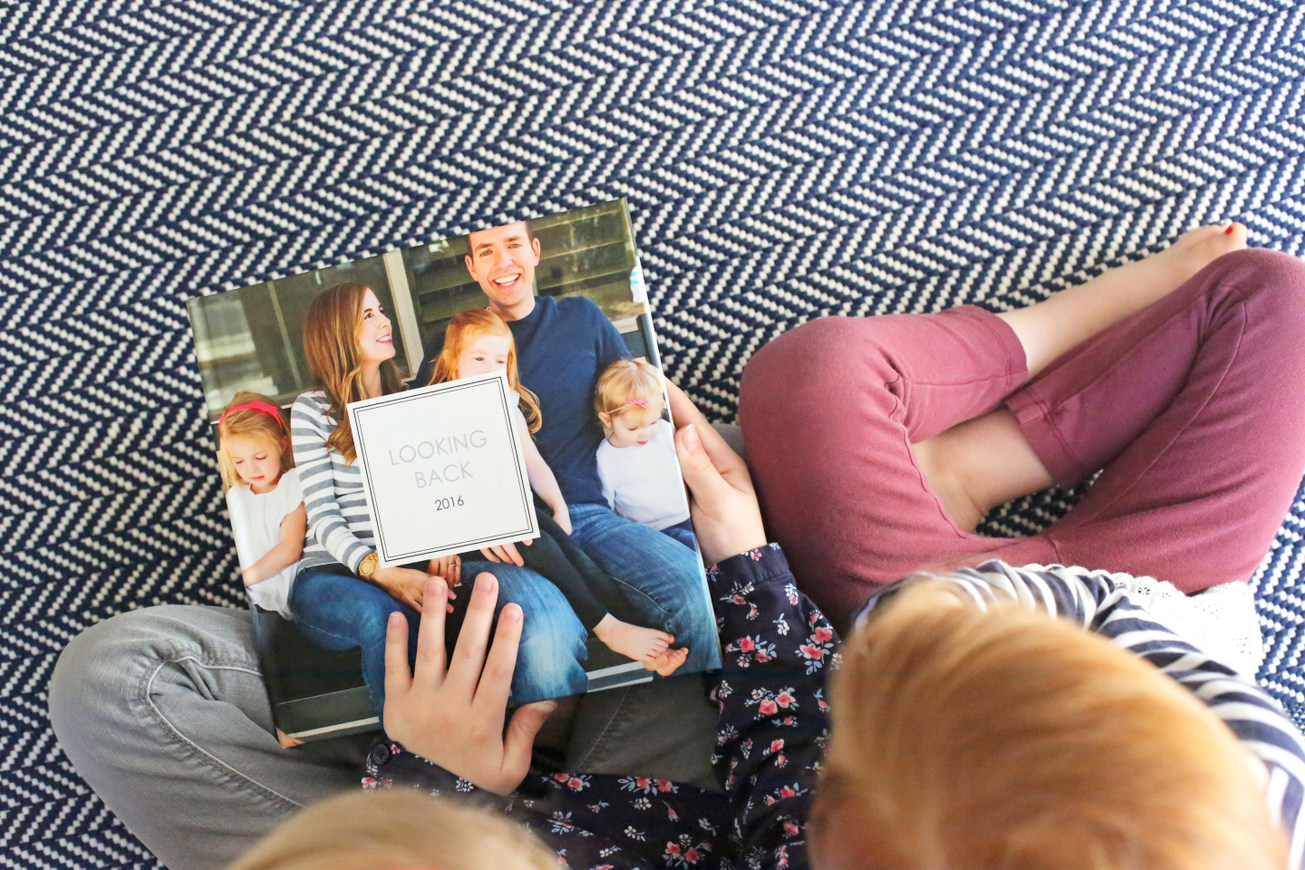 Plus, the prices are super reasonable and Mixbook often has sales or discounts going on.
I also love that the editor for creating your book is completely online (I hate downloading things) and that it automatically saves as you work (which was great when my laptop, which is definitely starting to show its age a bit, crashed and shut the whole thing down and I only lost one sentence of text).
In fact, it was so simple and streamlined that I'm seriously considering going back and making at least the last couple years worth of photo books.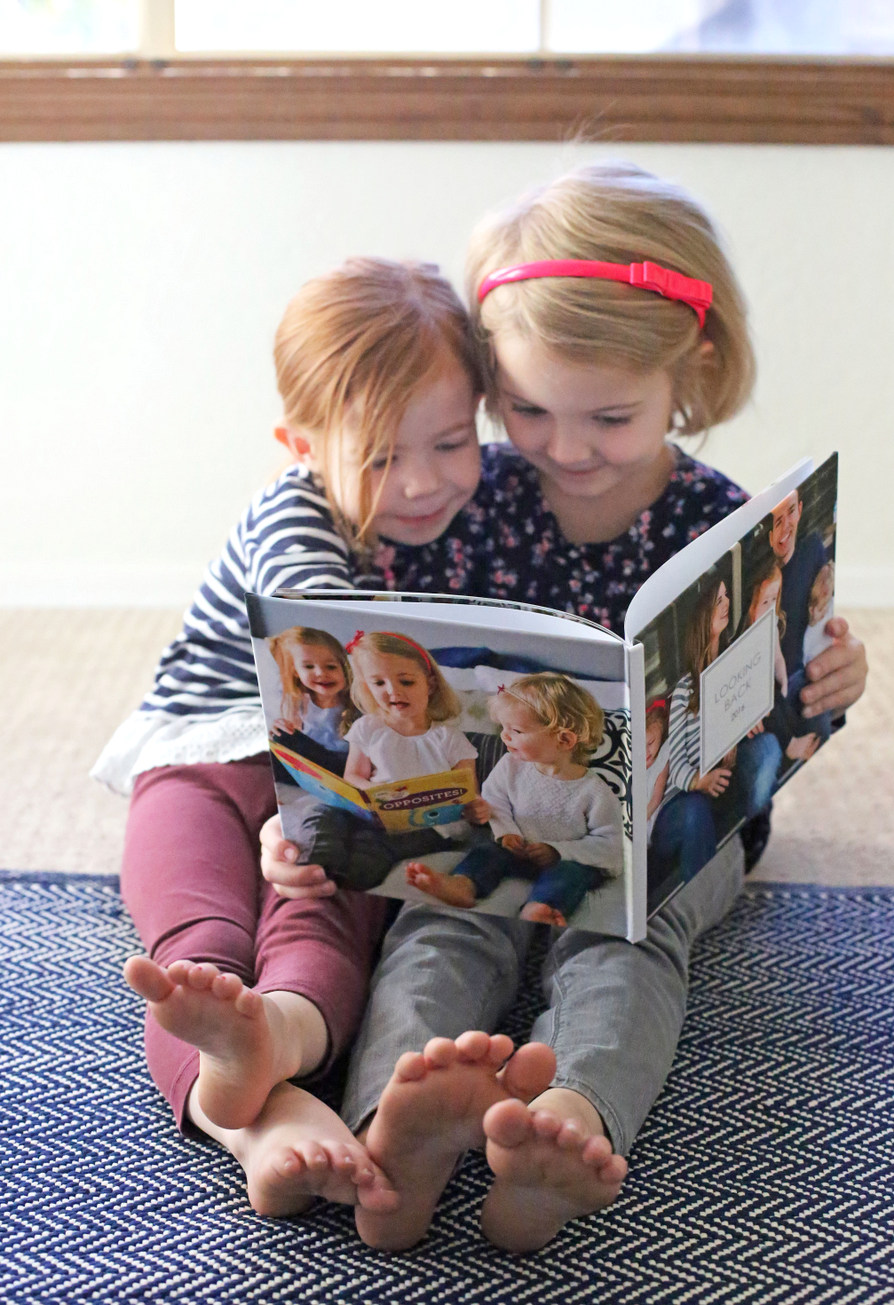 Or, if I don't, at least I know I'll be making one for 2017 come next January.
And as if I needed any reminding that done is better than perfect, my girls were THRILLED to look through the whole thing, exclaiming over the pictures of them at Disney on Ice and at their dance recital last spring and our various trips throughout the year.
There were no complaints that I hadn't written long descriptions of each event or that every single family outing wasn't included.
They were just happy to see the completed book with their own faces in it.