You know how there are some recipes you love and then, for some reason stop making for a while?
This artichoke spinach dip was one of them. When it comes to hot dips, I've pretty much made this
jalapeno popper dip
exclusively for the last three years.
Then, I made it for some event just before Ani's birthday, so when
Ani's first birthday party
rolled around, I didn't want to make that
again
, so I dug out this recipe instead.
And it was the first thing scarfed down. Bart and I kept saying, "I forgot how good this is!"
It's super easy (although sometimes I make it a little more difficult by cooking fresh spinach myself instead of just using frozen), and it's always a hit.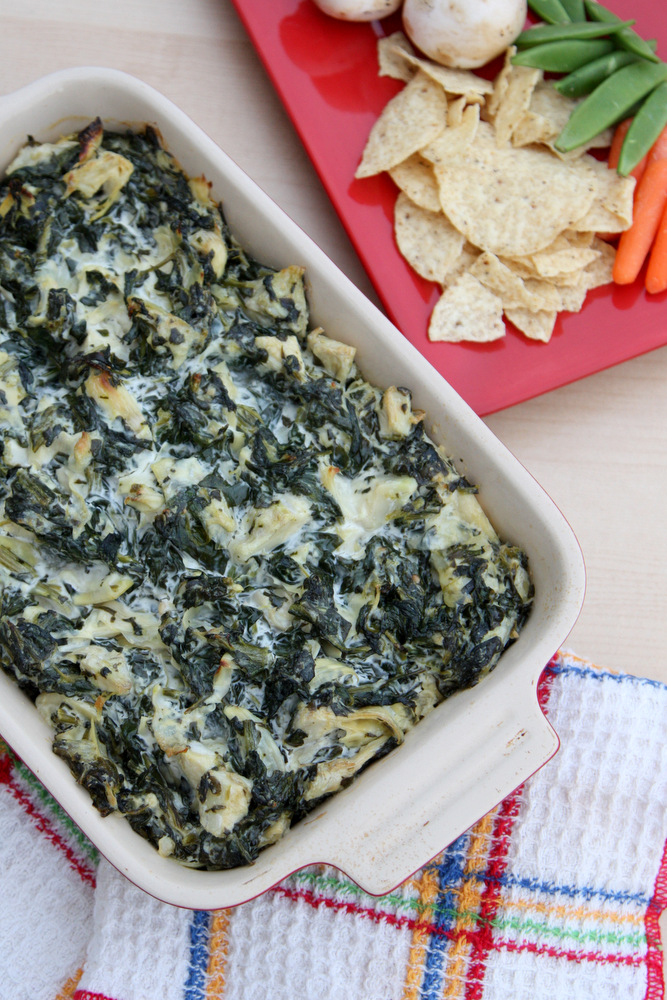 Artichoke Spinach Dip
(slightly adapted from Y'all Come Eat)
2 14-ounce cans of artichoke hearts quarters, drained and chopped roughly
1 10-ounce package frozen chopped spinach, thawed, all excess water squeezed out
1 cup grated Parmesan cheese
3/4 cup mayonnaise
3/4 cup sour cream
2 teaspoon garlic, minced
1 Tablespoon lemon juice
1 tsp hot sauce
1 teaspoon salt
1/2 teaspoon pepper
Preheat oven to 375. Grease a 1 1/2 quart baking dish; set aside.
In a medium bowl, stir all ingredients together. Pour into prepared dish and bake for 30-40 minutes or until golden brown. Probably lick the spoon and bowl.
Serve warm with chips, crackers, and vegetables.