Recently, though, I've been thinking about ricotta cheese.
I've found that buttermilk practically never goes bad (at least in my experience – I had a bottle that expired in mid-December and I finally used up the last of it on February 17th in a batch of pancakes (I generally don't mention this to Bart who is deeply hesitant about expired dairy products).
Ricotta cheese, though, has a pretty short shelf life. Which means once I buy a container of it, I'm scrambling like a crazy person to use it up before mold shows up.
(Also, I never really liked ricotta cheese until we moved to North Carolina and I don't know what's different about the Kroger brand, but. . .I could eat that stuff plain (obviously I buy the whole milk version)).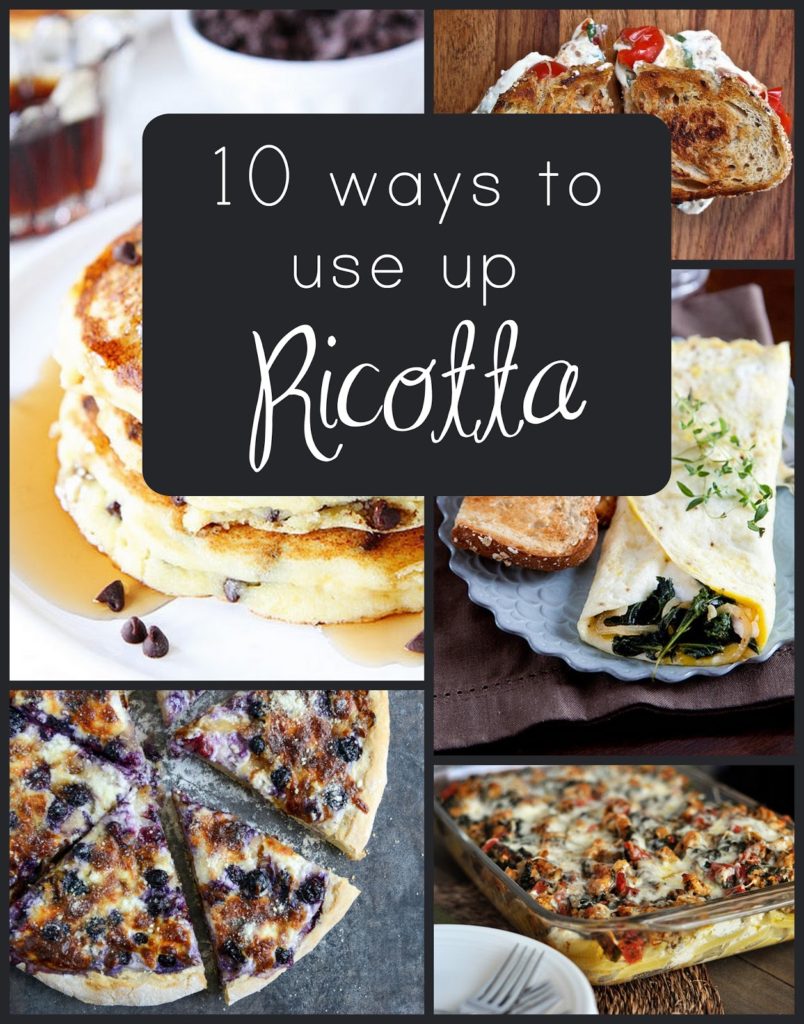 what to do with leftover ricotta
P.S. A lot of the time, I just put ricotta on some bread (like french bread or banana bread) like jam and then drizzle some honey over the top. Quick and delicious.
if you liked this post on what to do with leftover ricotta, you might also like these other posts: