This post is sponsored by Munchkin
I love routines.
I find it so comforting to know when something is going to happen and knowing what I need to do to make it happen. It takes a lot of stress off of me and I don't spend much mental energy trying to figure out when, where, and how to do something.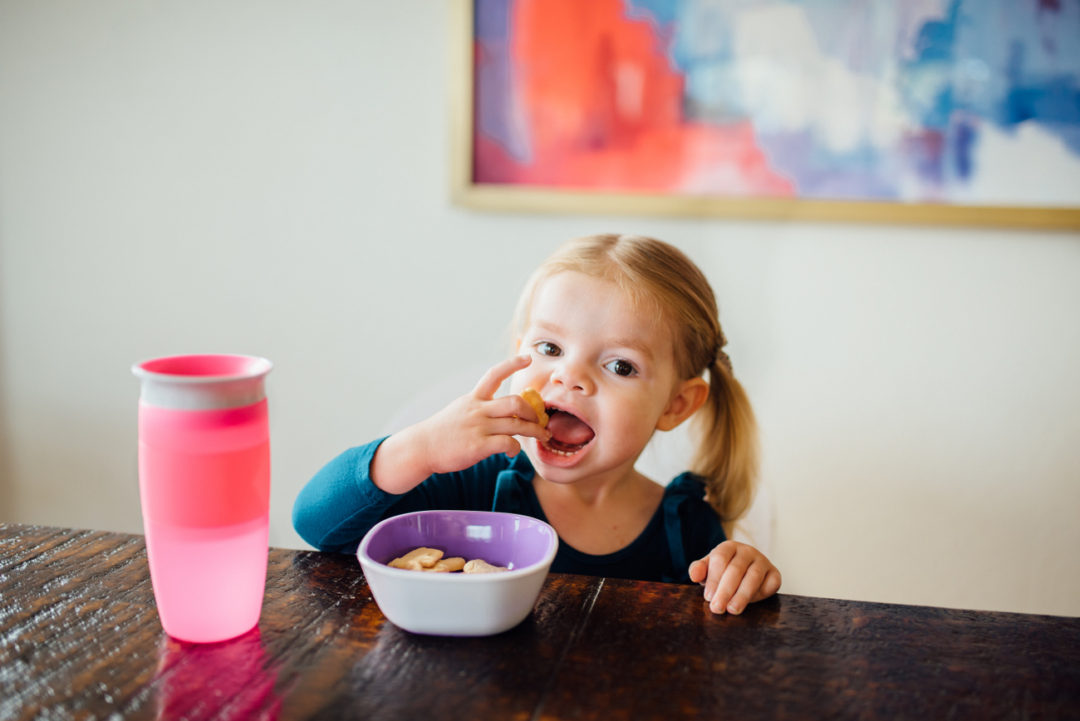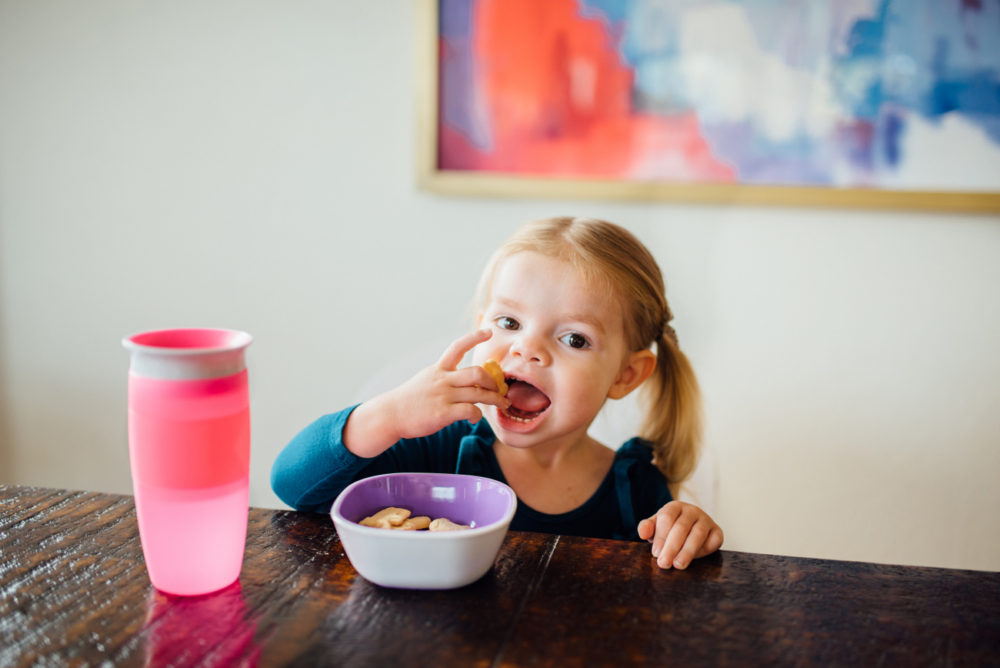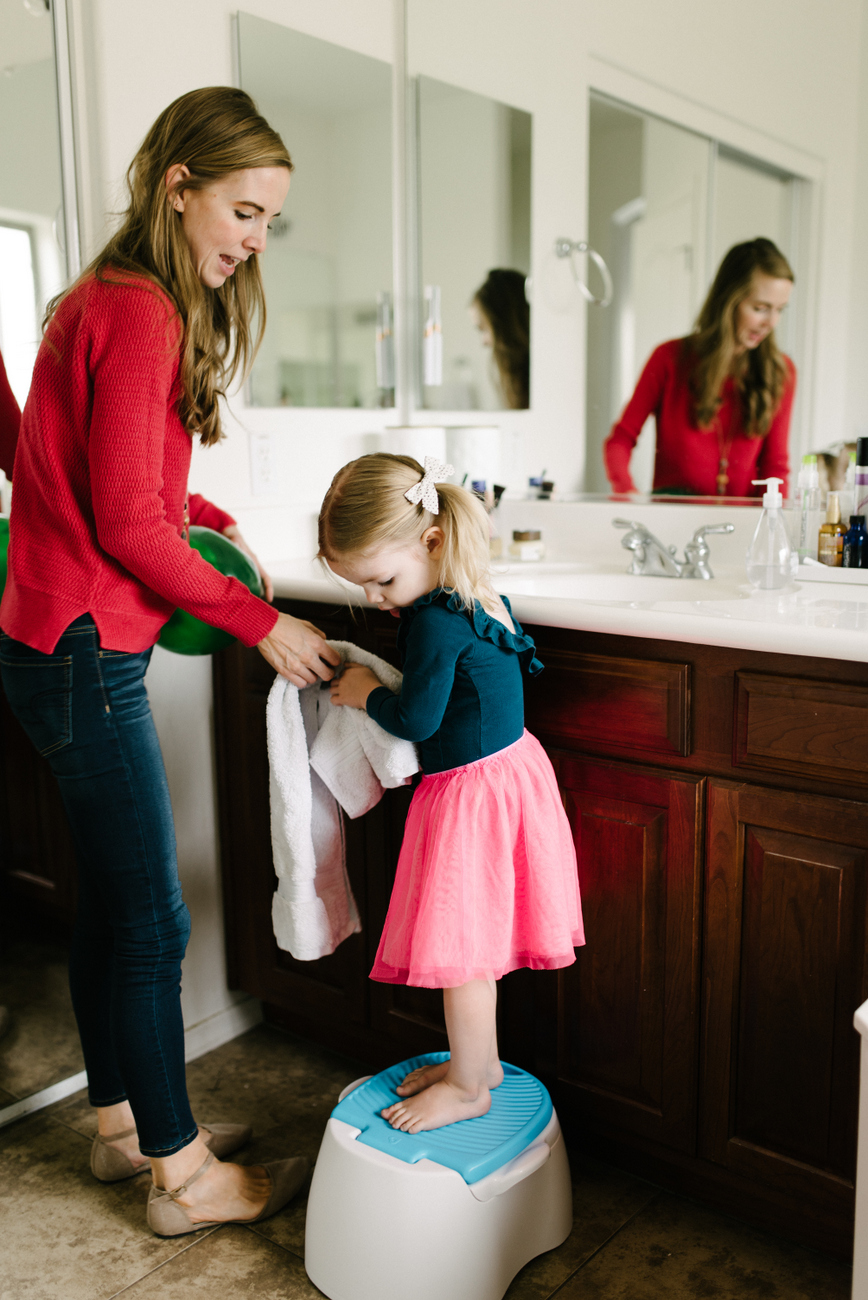 The more things I can streamline into a routine, the more time I have to focus on my family and the less stressed I feel.
I'm delighted to team up with Munchkin for this post, since I love their products and use them all the time, from our Luna Gate that keeps Tally from falling down the stairs and breaking her neck (and manages to look lovely at the same time, plus lights up at night when you walk by it so you don't trip in the dark) to our large collection of Munchkin Latch bottles (Tally is starting to warm back up to the idea of a bottle, which is good because I have a bunch of travel coming up).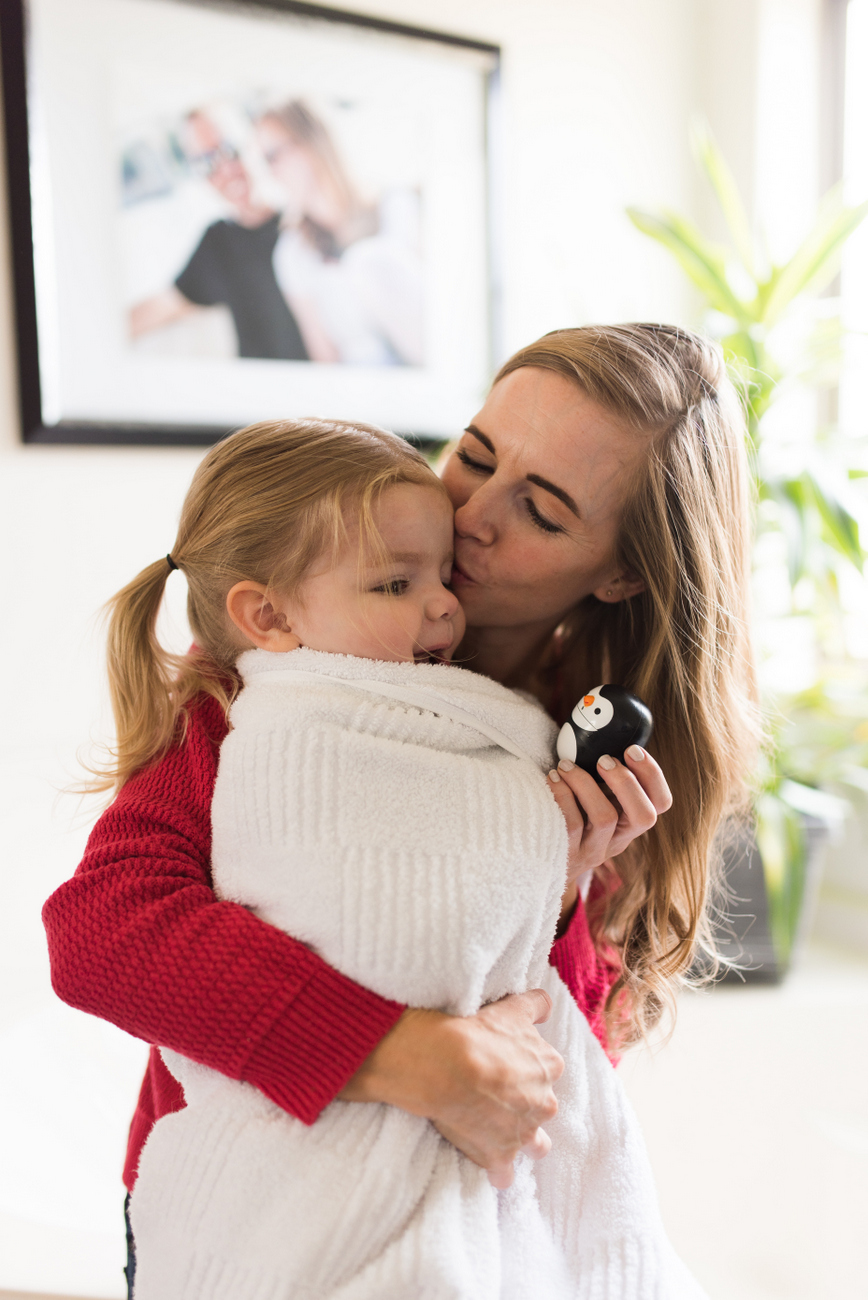 They do a fantastic job creating products that do their job really well and are beautifully designed to boot.
three daily routines we have down
Reading at night
I am so happy that this is finally part of our daily routine now. We've been cruising through books (we just finished The Great Brain this week and now are on to Firefly Hollow). Finally deciding that it was worth the extra 25 minutes or so to read aloud to the girls before bed and resetting my mental clock for when my girls went to bed has made a big difference. Also, because they know that if they take too long getting ready for bed, I won't read as much, they've gotten much less draggy about putting on their pajamas, brushing their teeth, and cleaning up. Win-win.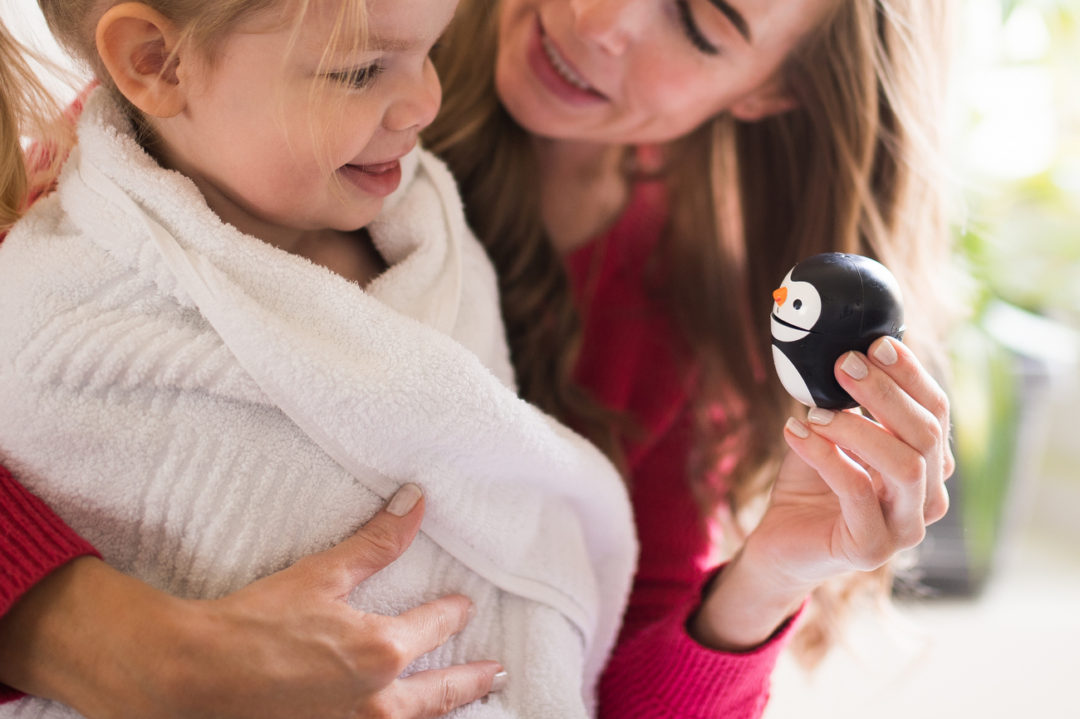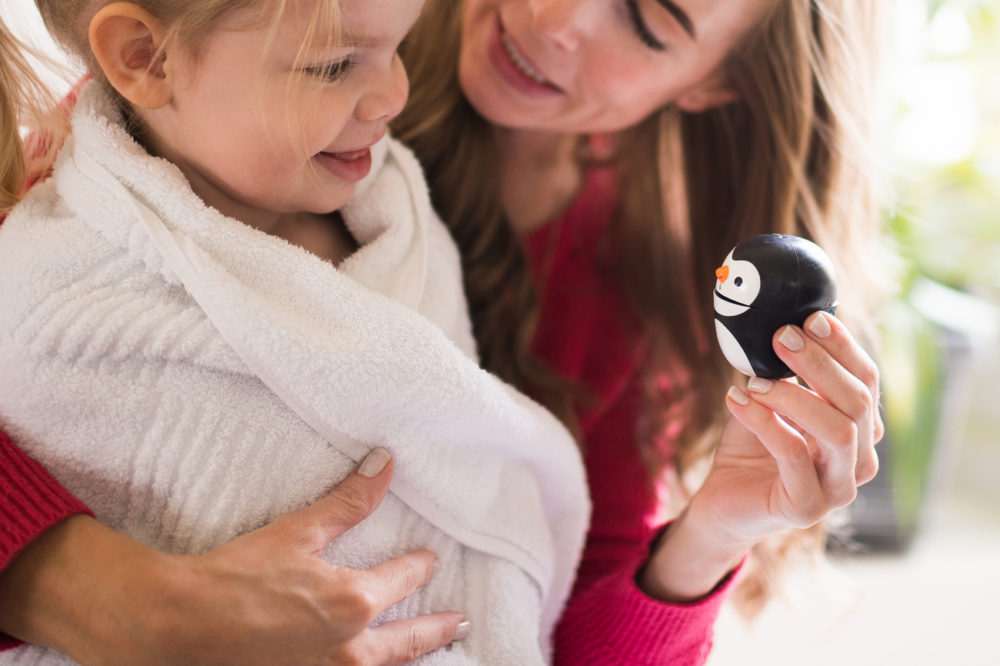 Family Dinner
Bart and I both grew up in families that had dinner together basically every night, and so I don't think it ever really occurred to us not to. Even when it was just the two of us for the first five years of our marriage, we sat down for dinner together nearly every night. Now it's a nice beginning of the evening routine for our family as we wind down from our day. And starting to use this meal plan has made a massive difference in my life – I have so much less mental stress about what to make for dinner each night, and it's been amazing.
Laundry
Doing all the laundry in one day at the beginning of the week really works well for me. I can crank through a bunch of loads during the day as long as I make sure to get the girls clothing sorted early on so it doesn't stall me up after I've finished the grown-up laundry, and then the girls can help sort and fold their clothing before they go to bed. Over the past few months as we've been potty-training Star, we were doing a lot of extra laundry, but now that she's fairly well set, our laundry routine has returned to mostly normal and the 3-in-1 Potty now gets to function only as a step stool.
And then there are areas where we have no good routine and I'm trying to figure out what the right routine would be for this stage of our life: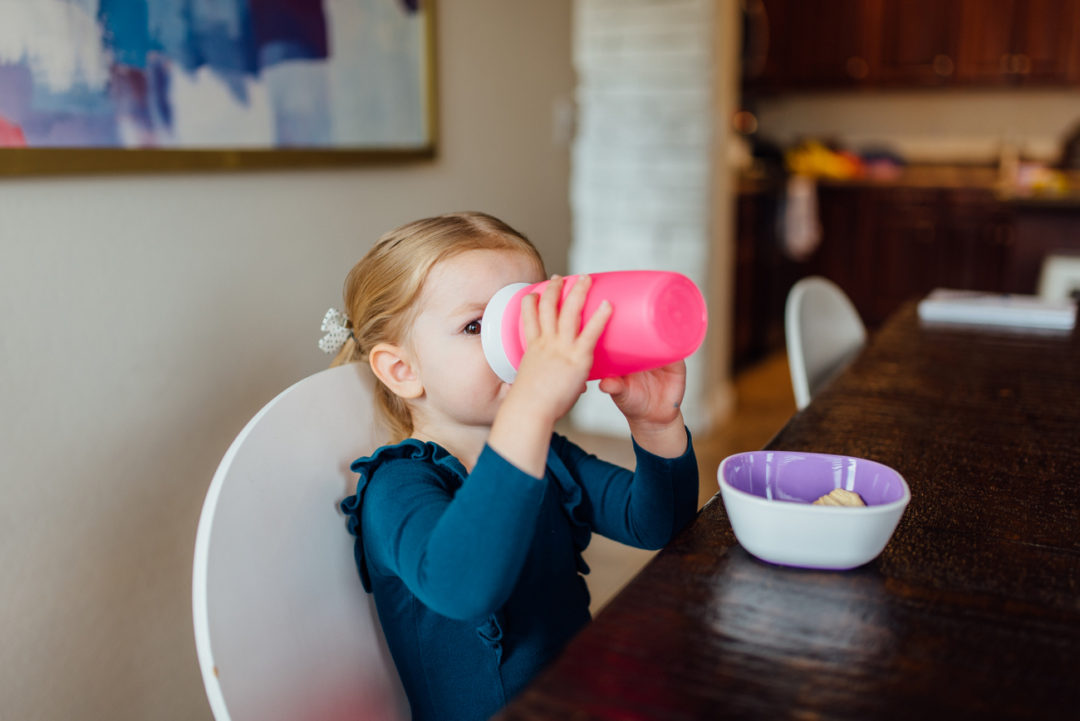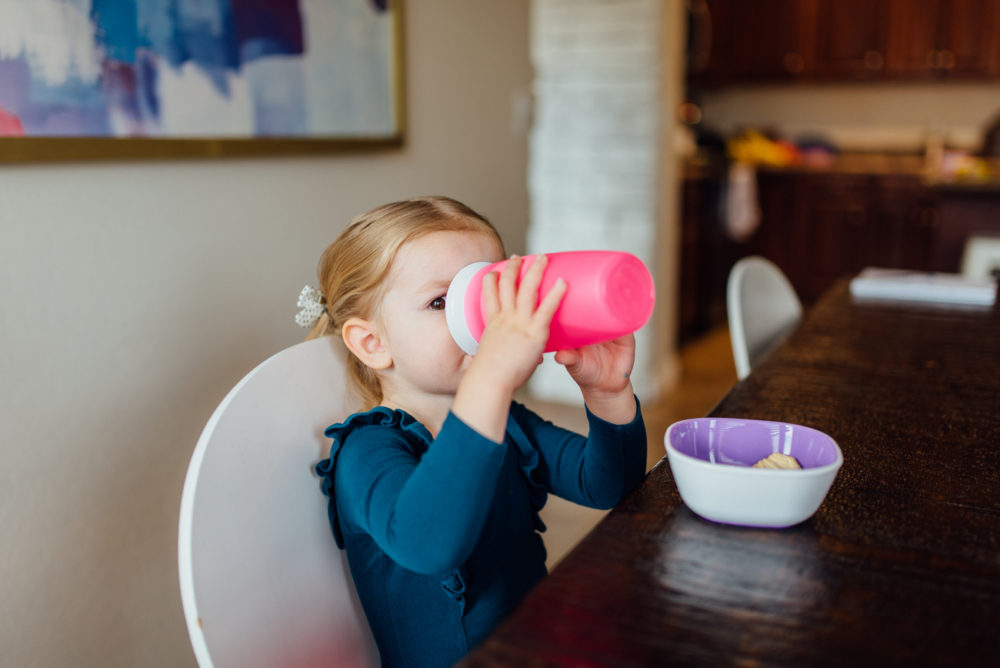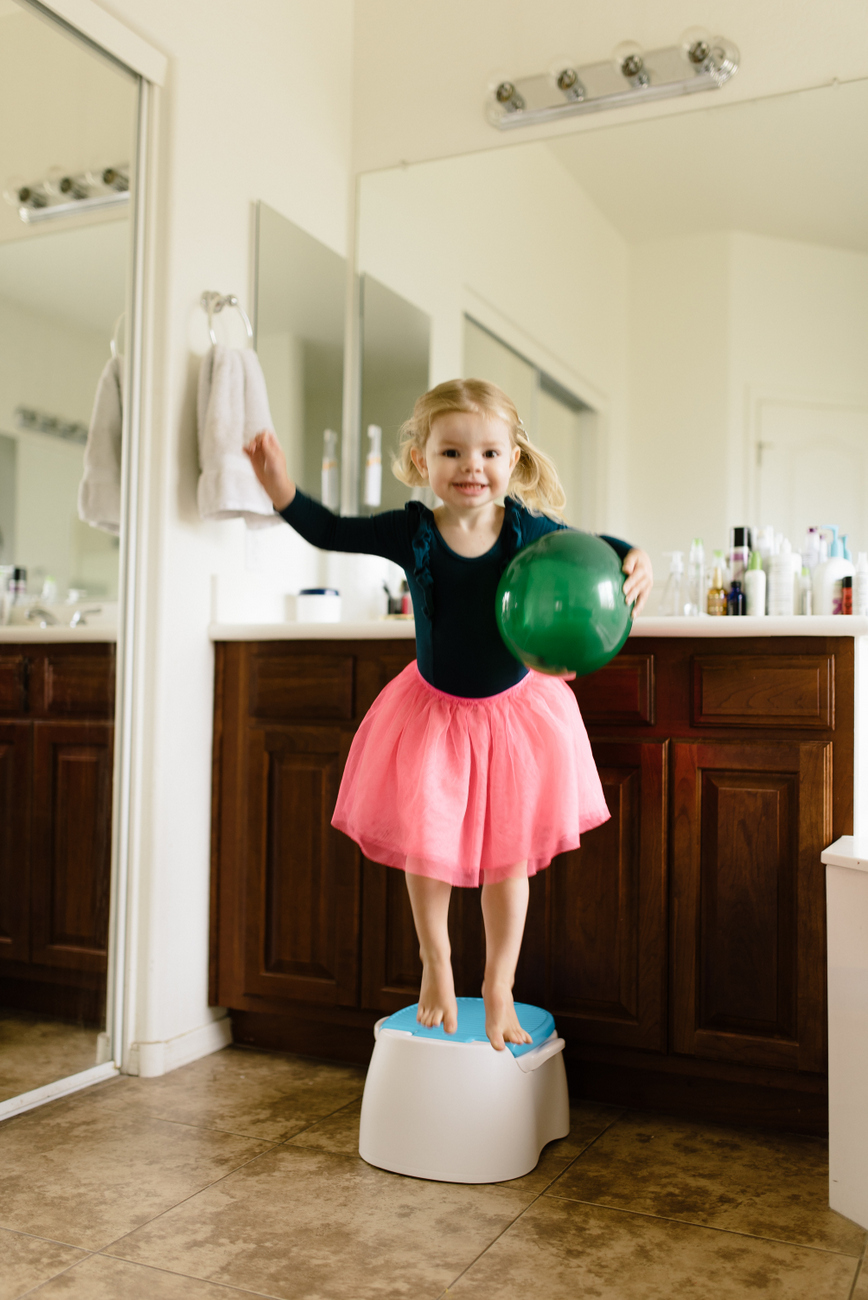 three daily routines we want to improve
Library
This one might be a surprise, but we don't currently have a great library routine. Last year, when Ella was homeschooled, we went almost every Wednesday morning for story time and that worked really well, but now I don't want to go without Ella, which means the afternoon, but sometimes those afternoons fill up fast, and so I end up just running to the library alone to grab my holds or swinging by to drop off due books in the book drop. I haven't decided if I should just choose a day and commit or if it's better to keep it more flexible depending on the week.
Bath time
I remember when Ella was my only child and Bart was working long hours, and she'd take a 45 minute bath almost every night to burn through that long stretch between afternoon nap and bed. Now? The idea of a nightly bath just is incomprehensible to me. We usually try to do baths for everyone on Sunday morning before church and one or two more times during the week, but we have no good routine for it. The girls usually love taking baths and once they get in, they'll stay in as long as I'll let them, playing with all their toys (I'm especially obsessed with these new Munchkin CleanSqueeze™ Mold-Free Bath Squirts which unscrew so they don't get all moldy inside. How brilliant is that?). I also love this inflatable duck bathtub. Would it be weird to take it to the splash pad this summer?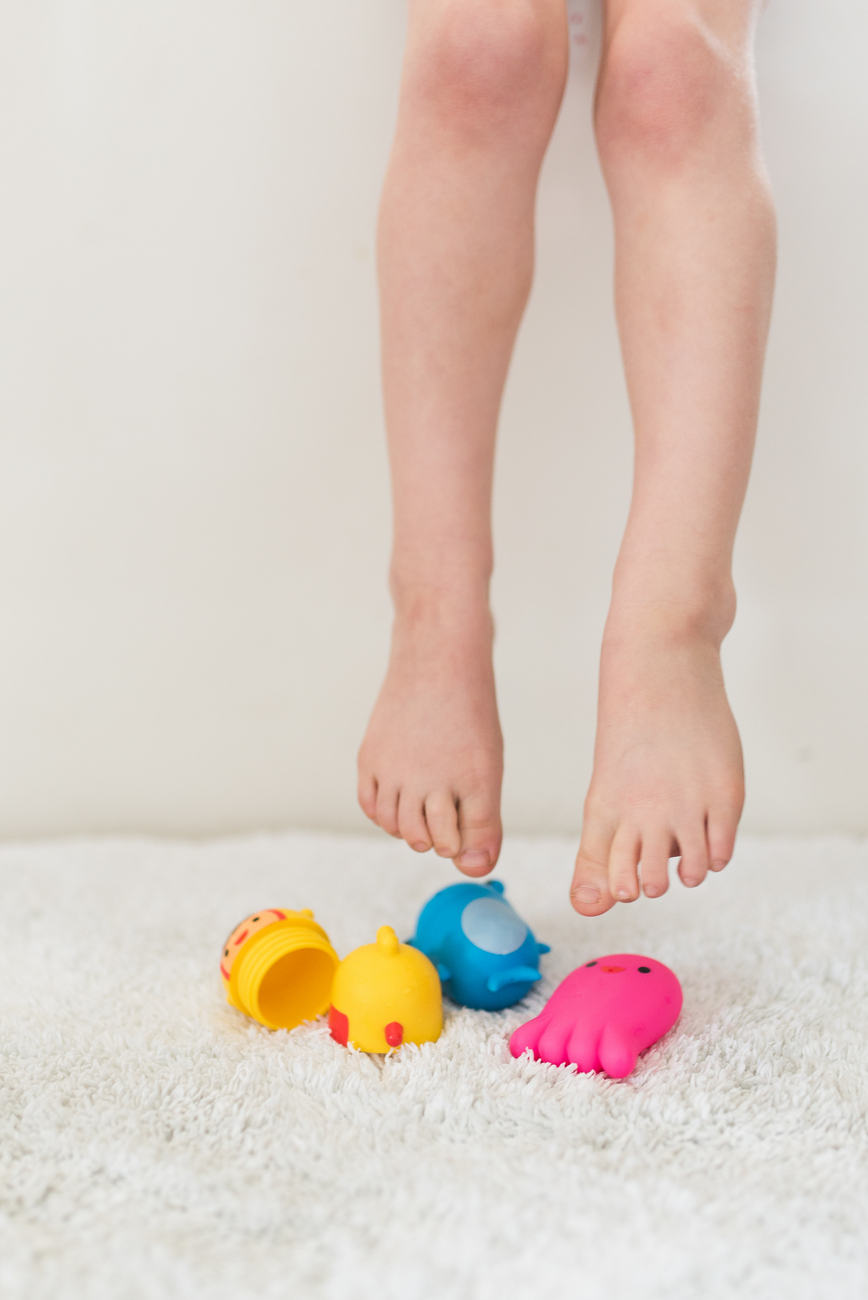 Snack Time
I don't know why I struggle so much with snack time, but it never has come easily to me. I forget to buy snacks for the girls to eat when they get home from school, or nobody really thinks about snack time until 5:15 and then I don't WANT them to snack because they won't eat dinner. And I want snacks to be fun but not too unhealthy and I don't want to make a big mess, and . . . basically snacks are just hard for me! If you have great snacking tips for kids, I'm all ears. Maybe it'd be easiest to set out their Miracle Cups and Splash bowls with snacks before I leave to pick them up from school and then they'd be ready and waiting when we get home (this idea just came to me now. I'll have to try it out!)
I'd love to hear what routines work in your house and what routines you need!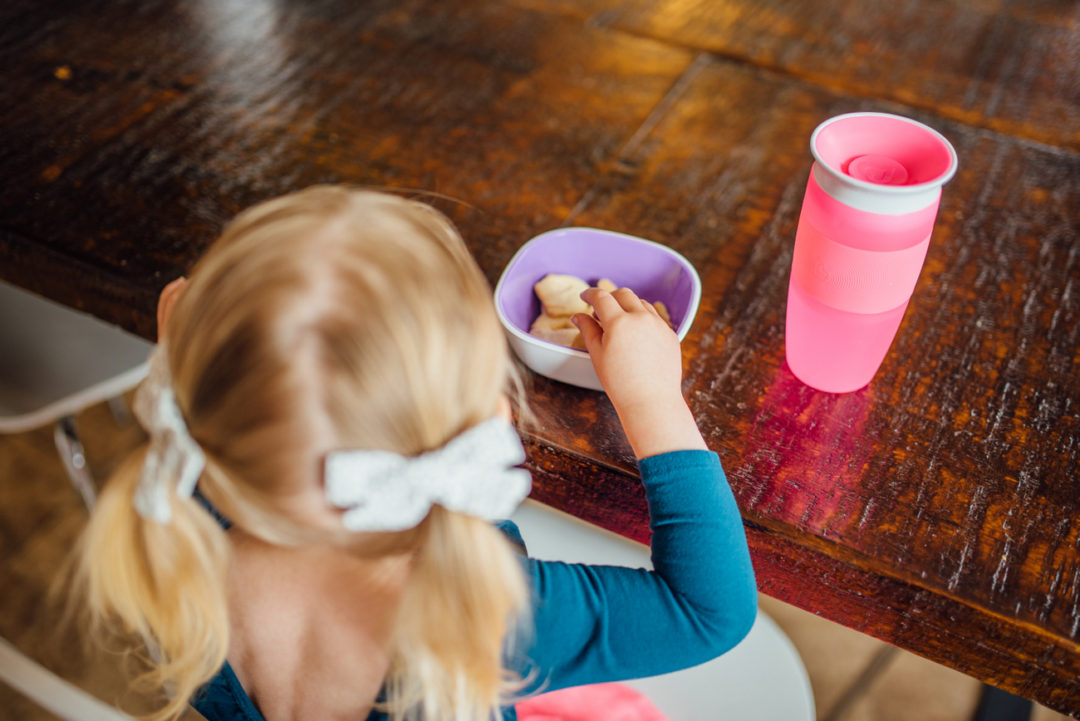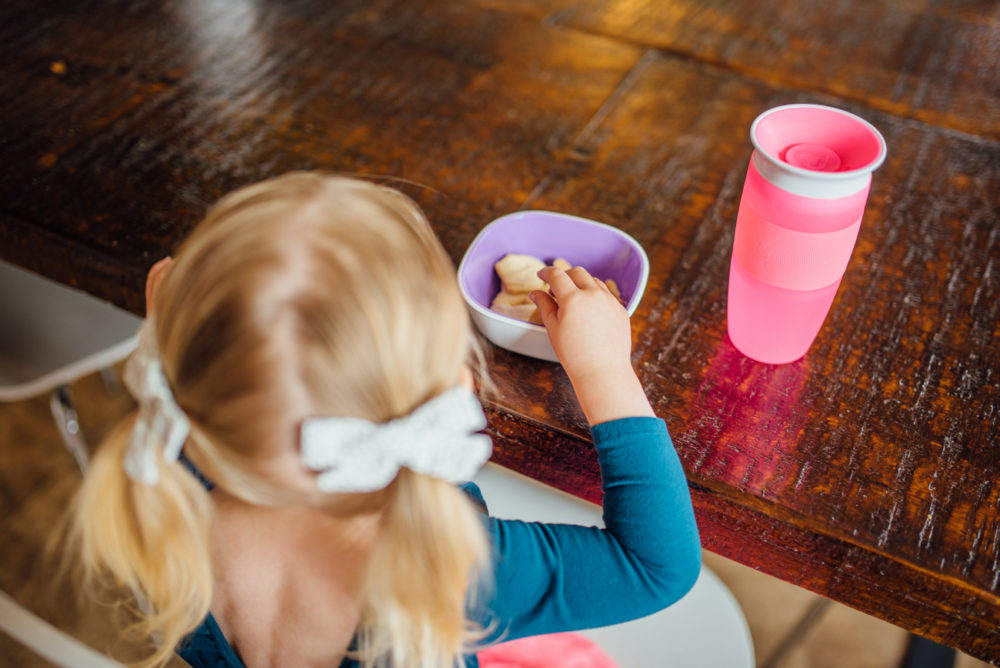 Photos by Christie Knight Photography
if you liked this post about daily routines, you might also like these other posts: