In the last couple of months, I realized I was making dinner time WAY too complicated.
We've always eaten dinner together as a family, but it was just starting to feel extra onerous to me.
I asked on Instagram a few weeks ago for people's best tips for simplifying dinner and I've condensed them into eleven ideas (you can see all 80+ suggestions here!)
Especially with summer upon us, I hope it'll help make dinner time a little more streamlined at your house!
11 Ways to Simplify Dinner Time
Sign up for a meal planning service. I used Sweet Peas Meals for more than a year, and since they've shut down my favorite resource has been eMeals.  You can try it for free for 2 weeks here – I've found a meal planning service so helpful (the key for me is to just commit to following it).
Do a 7 meal rotation. My friend Miranda (who is basically a simplifying GENIUS) does a weekly meal plan where you have the same meals every single week. You pick seven meals that you know everyone in your family will eat and then you just repeat for a year or so. Brilliant! (She actually created a course about how to successfully implement it in your home, if you're interested!)
Have daily themes. This is a really popular idea where you have a general theme for each day (sandwiches on Monday, pasta on Tuesday, etc) and then you just have to find a recipe that fits that category for each day.
Have some standard weekly dinners. If you don't want daily themes, doing just a few weekly repeats makes a big difference. We do pizza pretty much every single Friday and I love that I never have to think about what I'm going to make on Fridays. And Saturdays we do take-out or date night, so it's another freebie night.
Make a list of super simple meals that you can make in a pinch. Our family favorites include tuna melts, pancakes, and this Thai chicken noodle soup.
Start prep during breakfast or lunch. Setting out things to defrost, marinating something, or chopping up some vegetables hours before it's needed makes a HUGE difference when that dinner hour rolls around.
Double up dinner prep. I need to do this more, but if you pick two meals for two days in a row that have some similarities, you can simplify your life by cooking chicken for two dinners in one night or chopping all the vegetables for both dinners at the same time.
Take advantage of your crockpot or Instant Pot. I LOVE my crockpot because I am high energy in the morning and it's easy for me to throw things in around breakfast time. Our favorite slow-cooker recipes here!
Plan for a more than a week. Lots of people said that instead of a weekly menu, they plan for two weeks or even a month at a time. I love this idea!
Set a daily alarm to start dinner. It's easy to let that 30-60 minutes you need for meal prep slip by you and suddenly every on is starving! If you set an alarm for when you need to start working on dinner, it's a great reminder that it's time to get the oven preheating or onions sautéing.
Have a weekly snack dinner. There are always leftovers to be used up, whether it's parts of other meals or half a bell pepper and a few slices of cheese. "Leftover Night" is deeply unappealing, but put a bunch of bits of things on some cutting boards or serving plates and suddenly it's my kids' favorite meal of the week.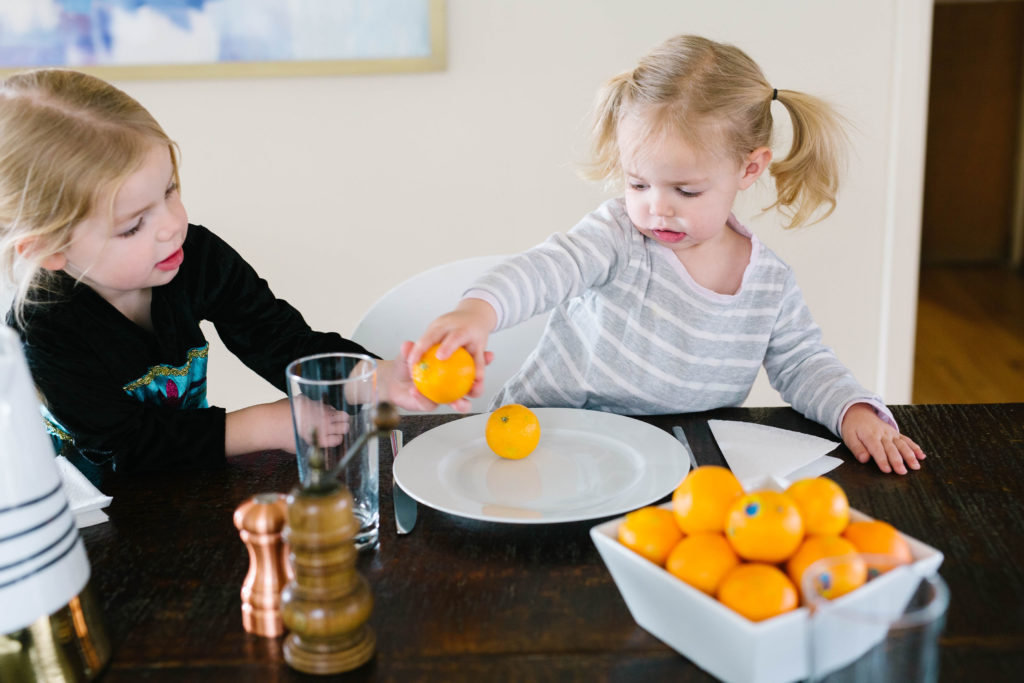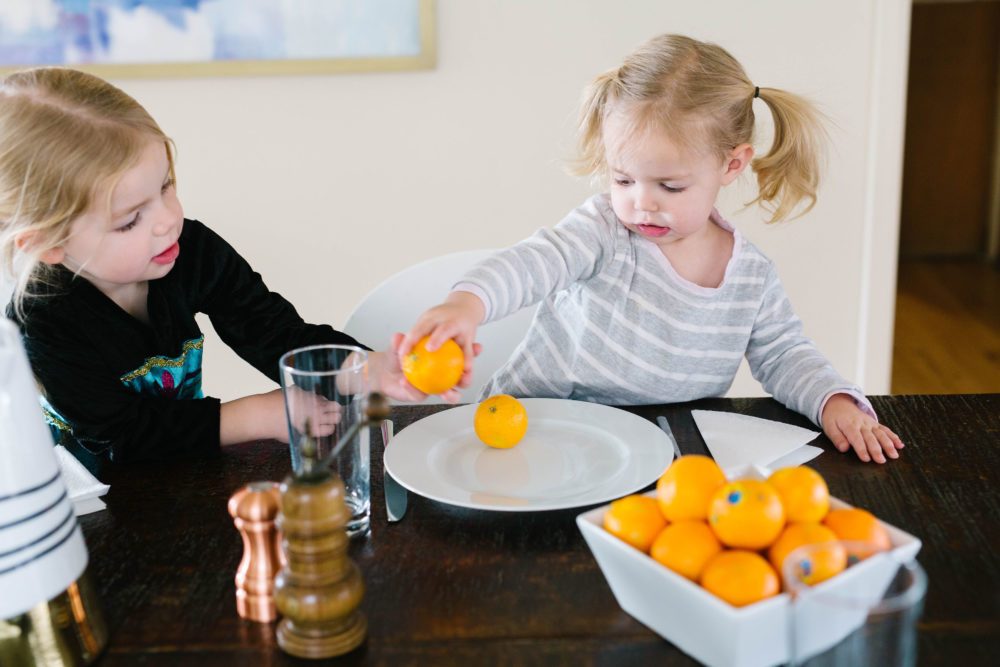 Any other tips for simplifying dinner time? I'd love to hear!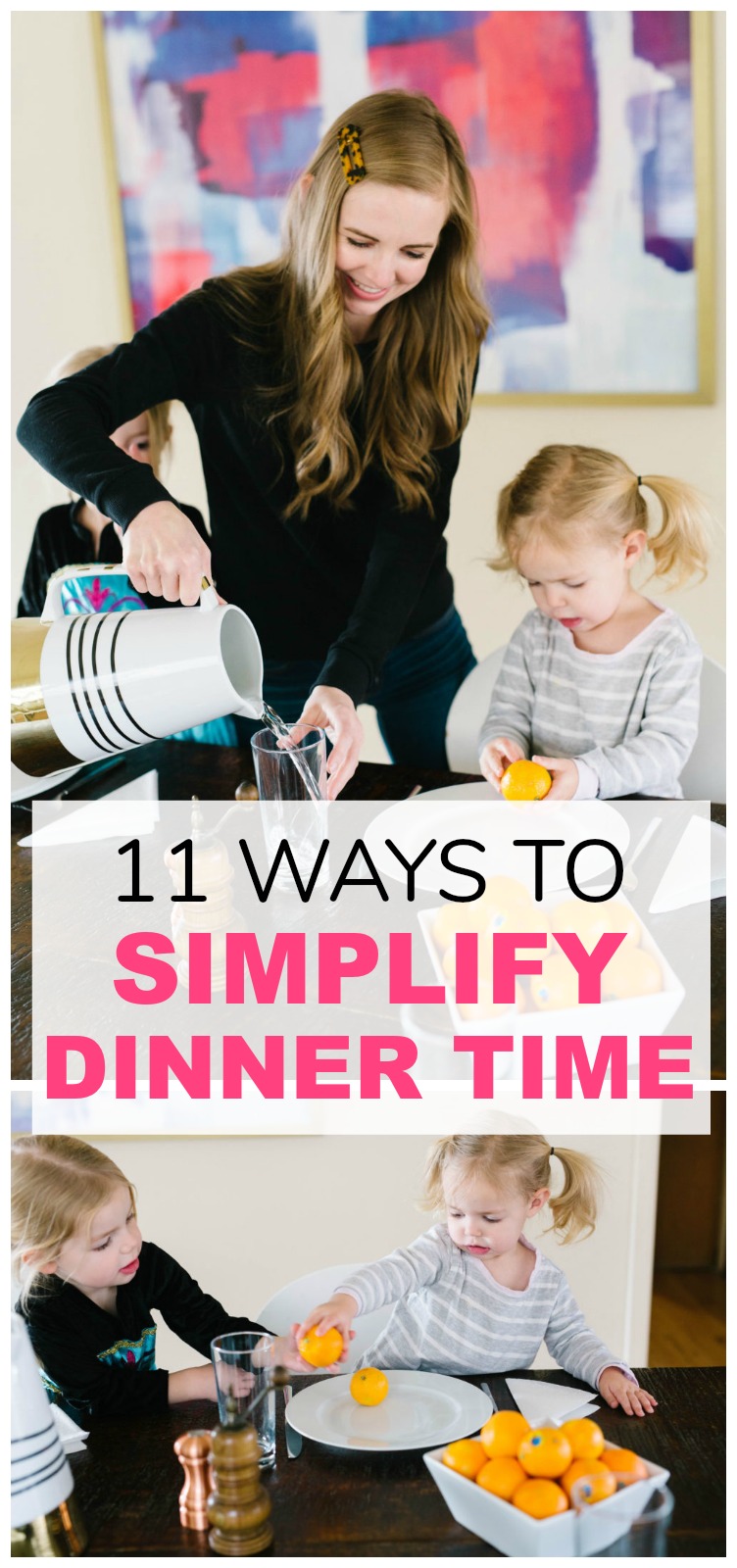 If you liked this post about how to simplify dinner time, you might like these posts too:
Photos by Heather Mildenstein