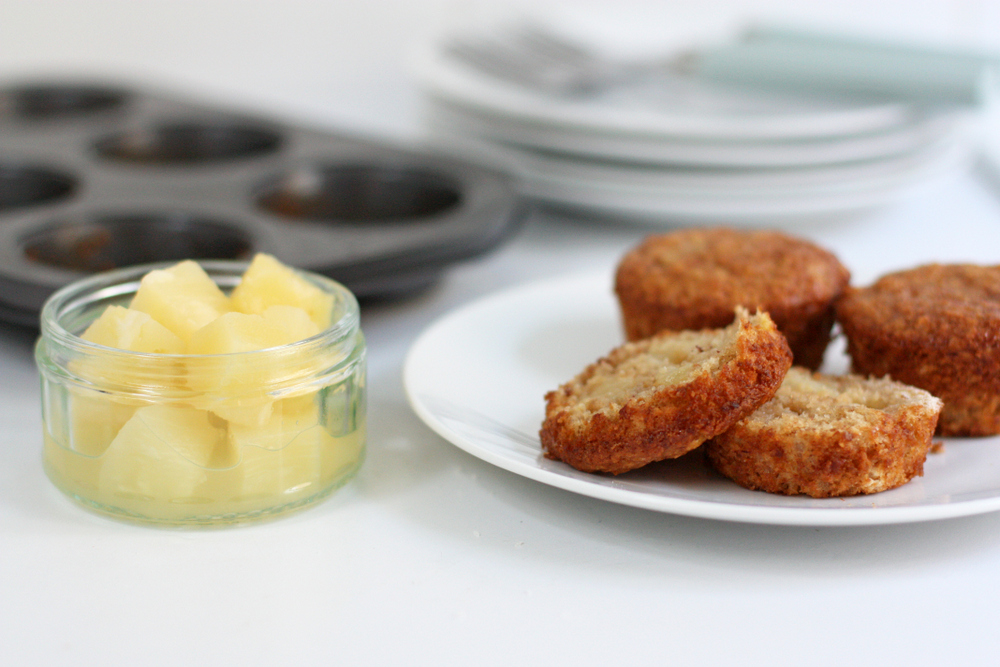 Baking is a little bit tricky here.
This house has three sets of teacups (hello, UK), but no measuring cups or spoons. I ordered a set within two days of arriving.
And I spend a lot of time googling the conversion rates between grams and ounces and cups, and also Fahrenheit to Celsius.
Also, I broke down and ordered a muffin tin (a half-size one because this oven is a little smaller than normal and I can't fit a regular cookie sheet in, so I was concerned about a 12-cup muffin tin). Have I mentioned how much I love Amazon UK?
So, it took me a long time to get around to doing any actual baking in this house.
When I finally made these, I said to Bart, "It's been WAY too long since we had any baked goods."
(Obviously, of the home-cooked variety. I think it goes without saying that we've had PLENTY of baked goods of the "chocolate croissant from a bakery" variety since late August).
I don't know if it was because these pineapple coconut banana muffins were so ludicrously good (which they were!) or because we were all so starved for home-cooked carbs, but we ate the entire batch in one morning.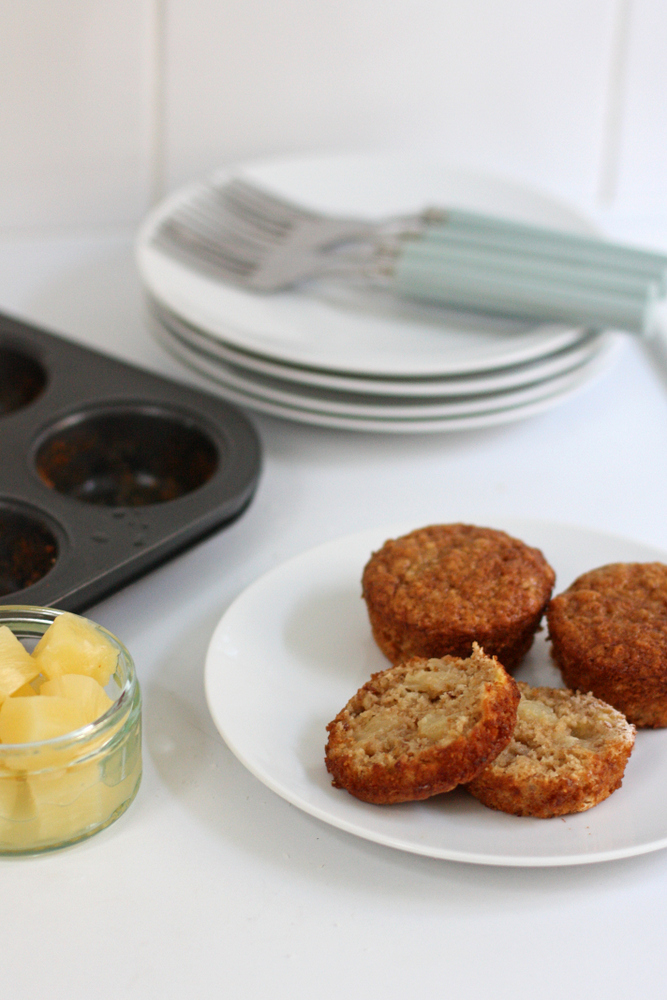 pineapple coconut banana muffins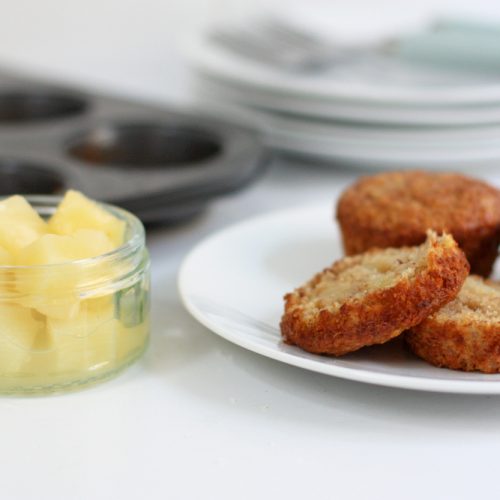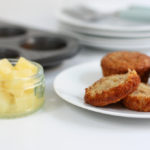 Pineapple Coconut Banana Muffins
Perfect for an afternoon at home! Plus they only require one-bowl!
Ingredients
1

cup

flour

1/3

cup

brown sugar

1/3

cup

granulated white sugar

1/2

teaspoon

baking soda

1 ½

teaspoons

baking powder

1/2

teaspoon

salt

1/2

teaspoon

cinnamon

1/4

cup

shredded coconut

1

teaspoon

vanilla

1

egg

1/4

cup

oil

scant 1/4 cup buttermilk

2

very ripe bananas

mashed

1

4 oz

can crushed pineapple

drained
Instructions
Preheat oven to 350 degrees. Grease or line a 12-cup muffin tin and set aside.

In a large mixing bowl, combine all ingredients and stir just until combined.

Divide evenly between muffin cups and bake for 20-22 minutes, or until the tops are golden-brown and spring back when you gently press the top.
if you liked this recipe of pineapple coconut banana muffins, you might also like these other banana recipes: