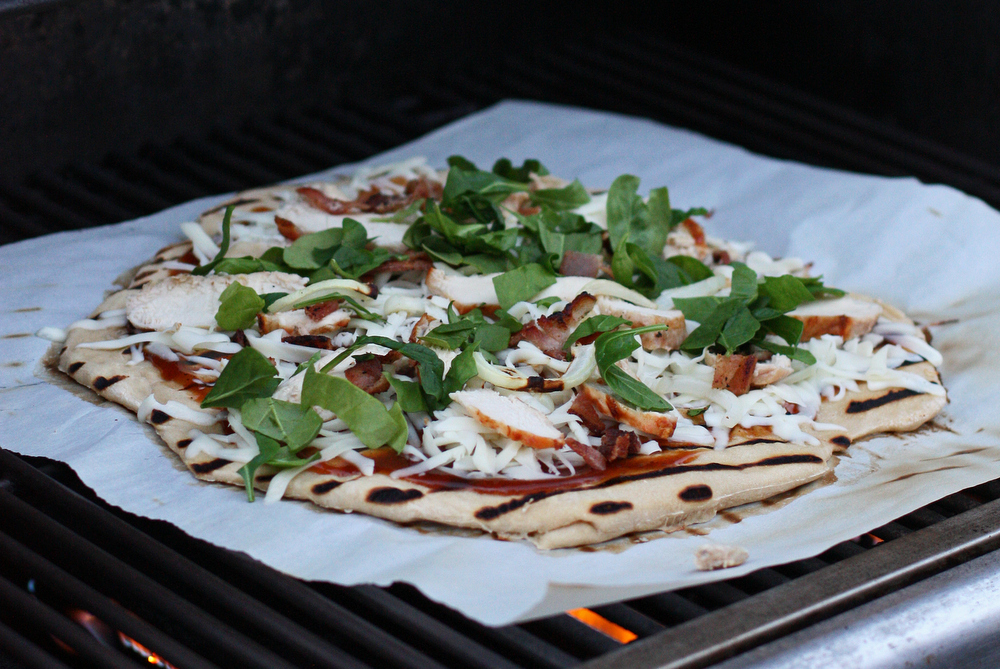 For the last couple of years, I've been hearing about how awesome it is to grill pizza.
But. . . we don't own a grill.
Fortunately, we have the Lawlers around, who not only have a grill, but are total foodies (is it any wonder we like them?), so over the weekend we invited ourselves over to try our hands at grilled pizza.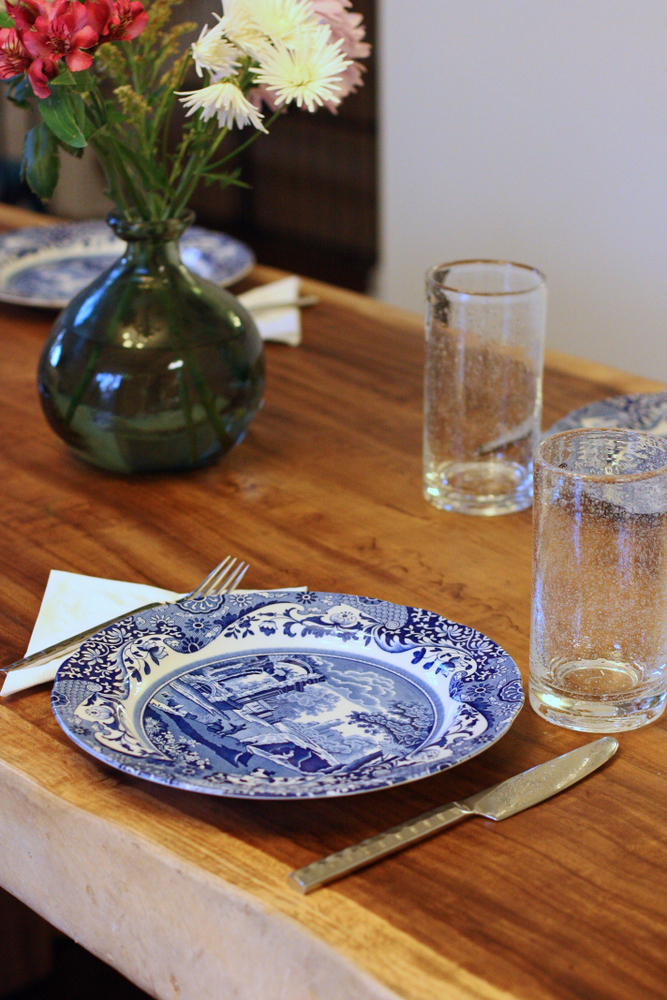 Also, when we arrived and discovered that not only did they have the grill hot and ready to go, but also a big tray of homemade guacamole and chips to eat while we did the grilling? We knew we'd picked the right friends.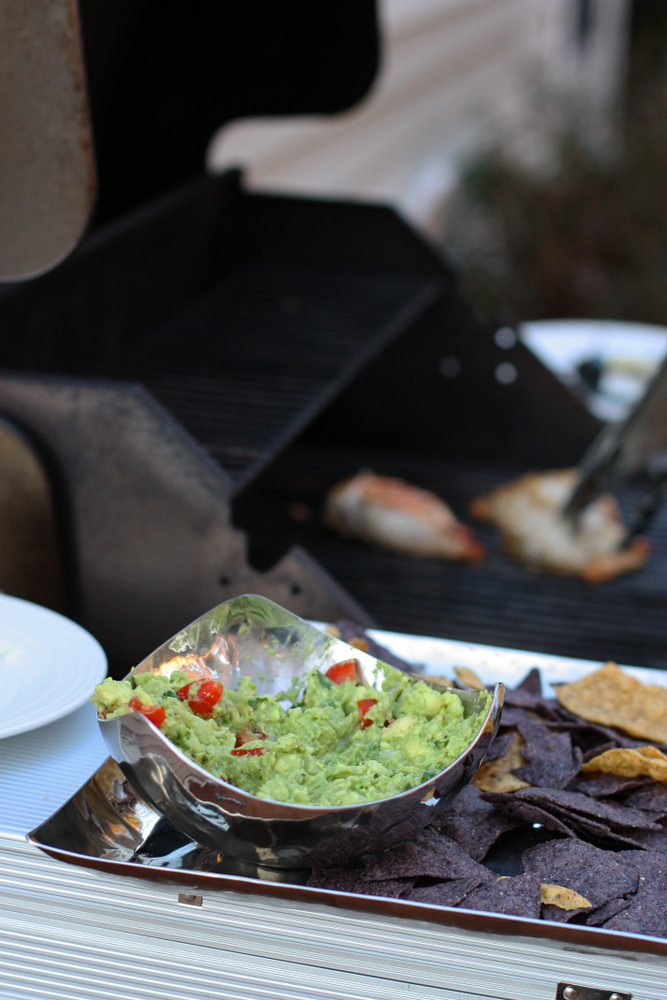 The weather has been going nuts right now. It'll be beautiful and sixty degrees one day, then rain like mad the next two days.
But we aren't the kind to let a little weather get in the way of a good dinner, and happily, the skies were clear when we went over to the Lawlers, although it was fairly chilly. The girls played outside for all of five minutes before they relocated inside to the playroom.
We have this nifty Evergriller Grill 'N' Flip Mitt, though, that's designed to protect your hands from both the heat of the grill and cold weather. There is a little insert at the top that makes it easy to hold your grilling tools without having to take your hand out of the glove. And when I say "your," I obviously mean "Bart" because I let him do all the grilling.
We used one of the new Kraft Barbecue Sauces (they just released a newly revamped line of sauces with no high-fructose corn syrup, which delighted me because I really try to avoid HFCS but I also have zero interest in making my own barbecue sauce. No thank you). We are big barbecue sauce fans in our house (especially Bart), and the Sweet Honey has been a particular hit.
This was both a new recipe and a new technique, so that was a little nerve-wracking to try out with four other adults and six little girls as an audience, but these grilled pizzas came out perfectly and tasted fantastic. Win.
Especially when followed by ice cream sundaes with homemade fudge sauce. Now you want to be friends with the Lawlers too.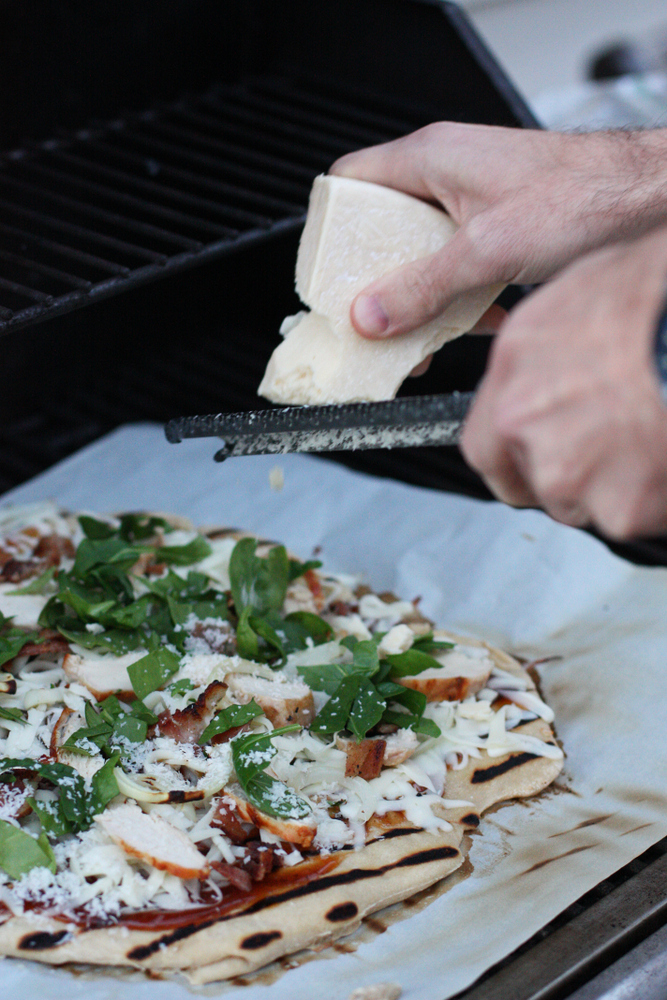 chicken, bacon and barbecue grilled pizza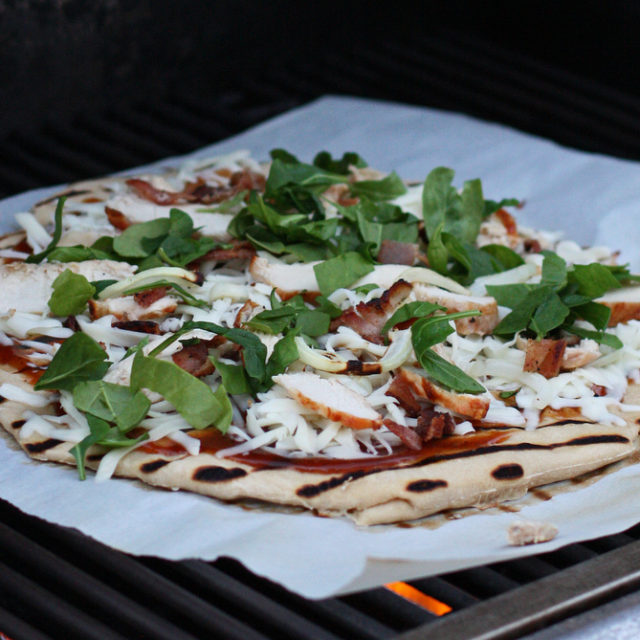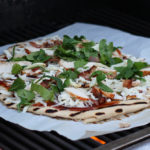 Chicken, Bacon and Barbecue Grilled Pizza
Super delicious Chicken, Bacon and Barbecue Grilled Pizza (plus how to grill a pizza!)
Ingredients
Pizza dough

See pizza crust recipe link below. You would not believe what good press I got for making my own pizza crust. If only they knew how easy it is

Sheet of parchment paper

1/4 - 1/3

cups

of Kraft Barbecue Sauce

depending on how saucy you like your pizza. We always go for more rather than less

1 1/2

cups

of shredded mozzarella cheese

1

chicken breast

baked or grilled, and thinly sliced

Half an onion

thickly sliced and grilled

1-2

slices

of bacon

cooked and crumbled

1/2

cup

fresh baby spinach

roughly chopped

2

Tablespoons

Grated Parmesan cheese

optional
Instructions
The thing about grilling pizza is that you don't put the toppings on until the pizza is on the grill, so you want everything ready to go before you put that crust on.

I use this recipe here

.

Get your grill going - you're aiming for around 500 degrees.

Roll the crust out as thinly as you can on the sheet of parchment paper.

When the grill is hot, put the crust on the grill facedown (so the parchment paper is on top). Let it cook for about two minutes, then carefully flip it over so the parchment paper is on the bottom and the crust is on the top.

Working quickly, spread the barbecue sauce over the crust, then sprinkle the mozzarella cheese evenly over the crust. Top with the sliced chicken, sprinkle on the bacon bits and onion rings, then scatter the spinach over the top. If you'd like, grate the Parmesan cheese over the top.

Close the lid of the grill and let it cook for about 4-6 minutes, until the bottom of the crust is crispy and the cheese is starting to bubble.

With grilling tongs, carefully slide the pizza onto a cutting board or cookie sheet. Let cool for about 5 minutes, then slice and serve.
For more barbecue recipes, check out Kraft's recipe section.
if you liked this grilled pizza recipe, you might also like these other recipes: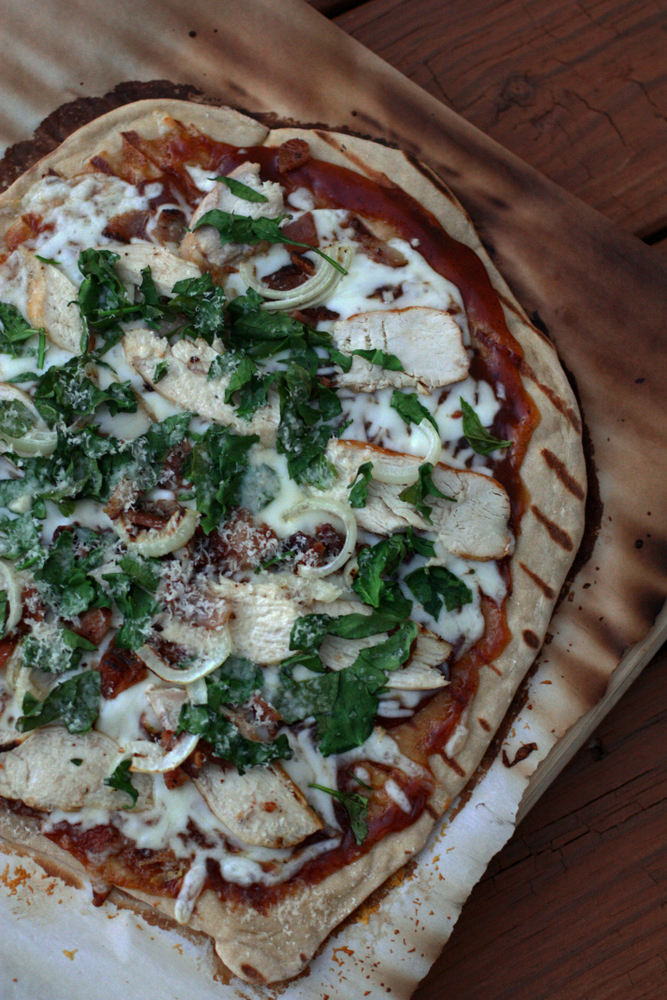 P.S. If you want a chance to win an Evergriller Grill 'N' Flip Mitt plus a year's supply of Kraft Barbecue Sauce, visit GrillinFools.com by January 30 to enter.
I was selected for this opportunity as a member of Clever Girls and provided product samples by Kraft Foods, and the content and opinions expressed here are all my own.