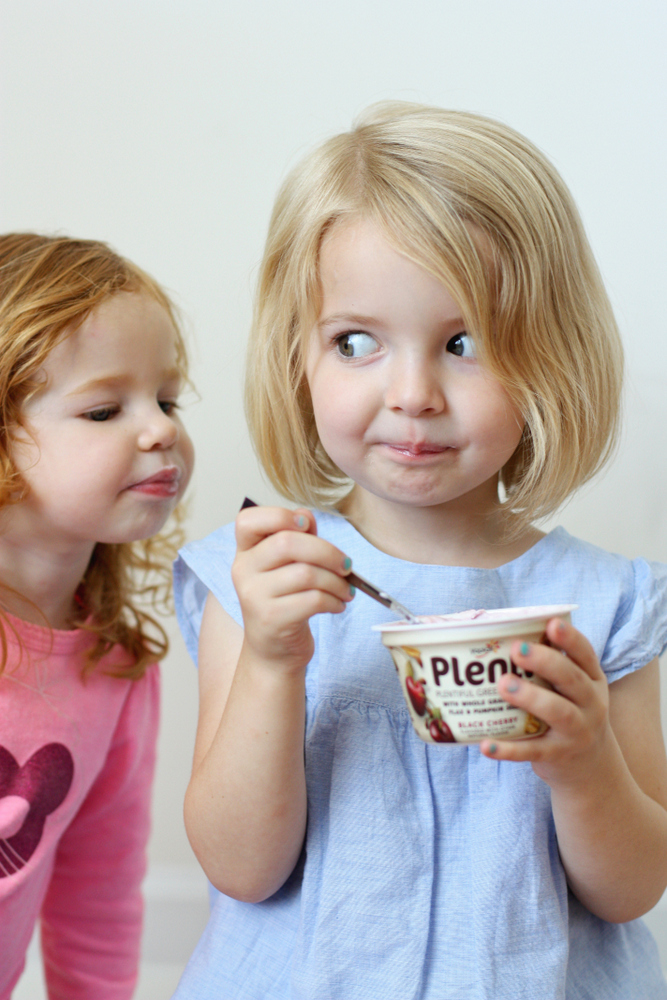 None of these snacks have faces on them. None of them take a bunch of ingredients or anything you'll need to hunt down at a speciality grocery store.
I am a fun mom in a lot of ways (at least in my head), but I like meal time and snack time to be simple and easy.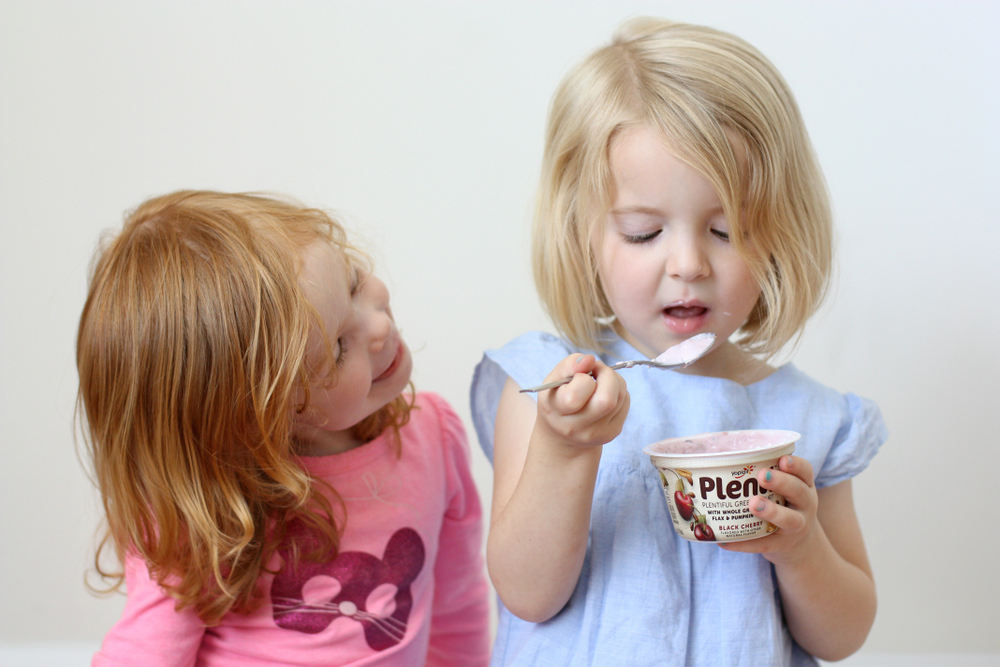 These eight snacks are always a winner at our house!
simple summer snacks
Popcorn. This is one of Ella's very favorite snacks (and I love the fact that she calls the kernels "wrappers" as in "I have a popcorn wrapper stuck in my teeth"). For a long time, I got away with just plain popcorn, but she somehow discovered the butter and salt variation and I can't blame her. I just make it in the microwave – about 2 tablespoons of popcorn kernels in a paper lunch bag folded shut and then popped for 2 minutes. Super cheap and no fake ingredients or chemicals.
Popsicles. I bought some of these cheap popsicle molds from IKEA last summer and I love them because they're the perfect size for little kids to eat before the whole thing melts all over the place. I have about ten million popsicle recipes on Pinterest and summer is my favorite time to work through them.
Yogurt. I am a mega ice-cream lover, but that's not a very healthy snack, so yogurt is one of my favorites. I love picking out new varieties, and this Yoplait Plenti was a recent hit. It's fun because of the added texture from oats and pumpkin seeds (just like ice cream, where the mix-ins make it way better than plain ice cream) and much faster than putting together a whole yogurt and granola bowl myself, and my girls scarfed it down.
Mini Muffins. If I'm together enough on Mondays, I like to make a batch of mini muffins and put them in the freezer for easy snacks throughout the week. I like mini muffins because there isn't so much waste – if we do full-size muffins, the girls will often eat about half of one and then be too full to finish, which makes me crazy (I usually do banana muffins because generally we have a lot of ripe bananas that are dying to be used up).
Smoothies. My girls love smoothies. My favorite is a tropical green smoothie (I use this recipe) and if there is leftover, I pour it into the popsicle molds for easy treats and to avoid waste.
Apples and Peanut Butter. This is my favorite snack. If I'm feeling super nice, I'll stir a little honey into the peanut butter. And sometimes we use cookie butter instead of peanut butter, but that's even more rare (but after the favorite things party, it was a fun snack time for a couple of weeks).
Banana Ice Cream. You've probably seen this "recipe" all over the internet in the last couple of years, but it is a favorite at our house. Just stick some frozen bananas and a scoop of peanut butter (and a spoonful of cocoa powder if you want it to be chocolate-y) in the food processor and blend it until smooth. Put some colored sprinkles on top and you'll be way the most popular parent, even though I personally think rainbow sprinkles are gross.
No-Bake Cookies. I don't want to turn on the oven for snack time, but sometimes you just need a cookie. These no-bake cookies are quick and reasonably nutritious.
I'd love to hear what your favorite
easy and healthy snacks
are!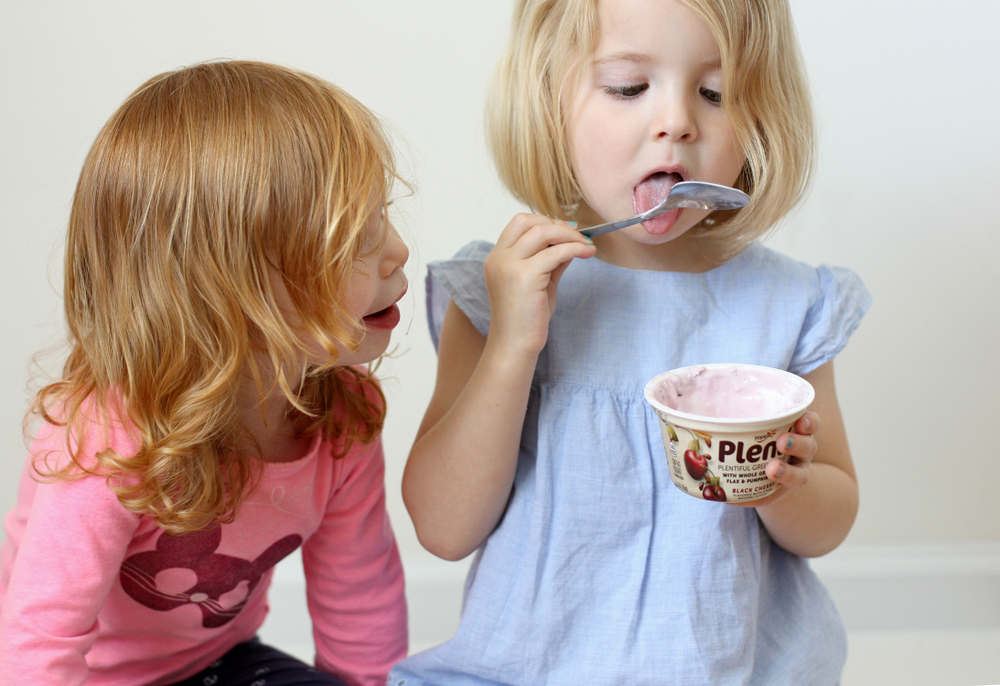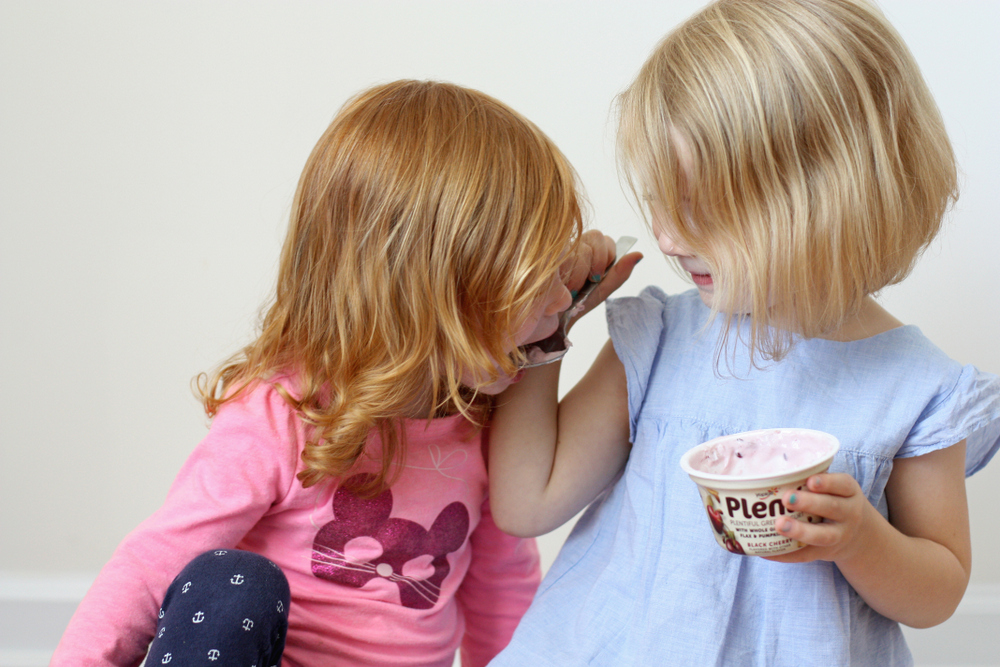 if you liked this post about simple summer snacks, you might also like these other posts: