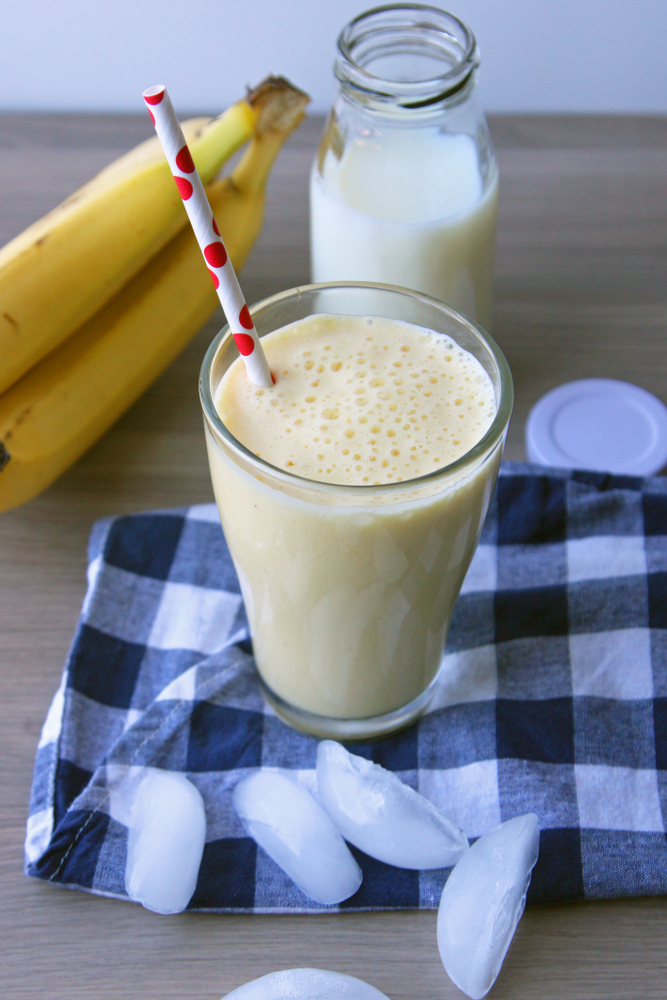 Having a blender again is seriously the best.
(By the way, I was so excited to have a smoothie again when we got back to the US and on the way home from the airport, my mom casually mentioned that her blender wasn't working. I tried not to burst into tears, but that might have also been the crazy jet-lag working on me).
Fortunately, her blender got replaced while I was there and then I came home to my beloved Blendtec, so my life has plenty of smoothies in it again.
When I was a kid, we made a lot of orange juliuses because we generally had all the ingredients around for it, and it was quick and delicious.
But then as an adult I looked at all the recipes and they had a half cup of sugar or so in them and . . . I like an orange julius but if I'm eating half a cup of sugar, it darn well better be a cookie, not a smoothie.
This orange julius version is just as good, I think, and the bananas make it creamy and sweet without adding a bunch of sugar.  And it's super fast and easy, which is basically what I need in my life right now.
 healthy orange julius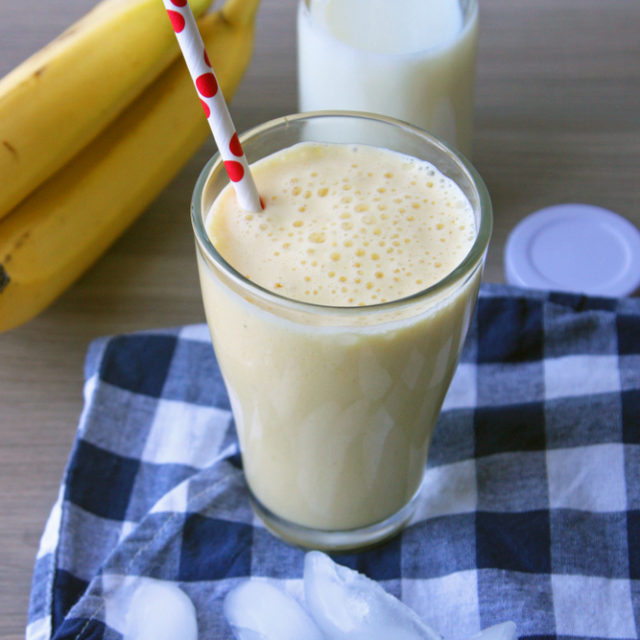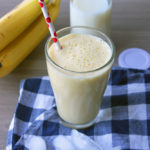 Healthy Orange Julius
Super easy 4 ingredient Orange Julius. Plus, it doesn't have any added sugar!
Servings
1
lg serving or 2 small servings
Ingredients
6

ounces

frozen orange juice concentrate

1

peeled banana

frozen

1 - 1 1/2

cups

milk

1

teaspoon

vanilla
Instructions
Blend all ingredients together until smooth. Serve immediately.

(If you use 1 cup of milk, it'll be thick enough to eat with a spoon. With 1 1/2 cups of milk, you can drink it with a straw).
if you liked this healthy orange julius recipe, you might also like these other recipes: