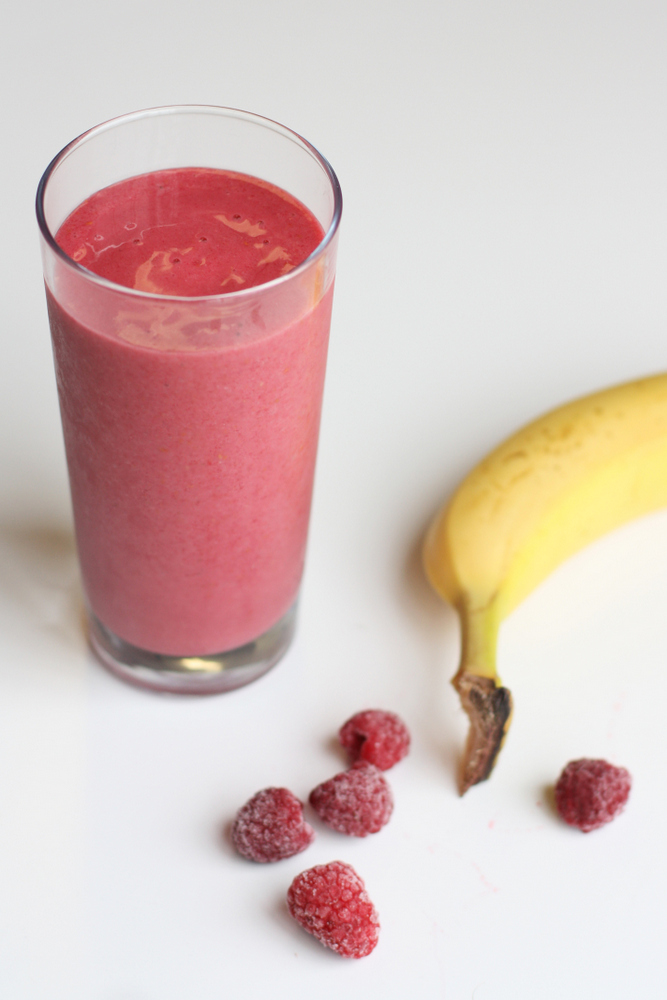 Last week was that awesome pre-moving time where you have about two items of food left, but you REFUSE to buy anything new because you don't want to throw away the food you already have paid good money for.
Bart is an enormous fan of this part of moving, as you can imagine.
I wanted a smoothie for breakfast, but I was out of of most of my usual things (no spinach, no yogurt, no blueberries), and every recipe I looked at on Pinterest called for sherbet or frozen yogurt.
Not only did I not have either of those on hand, but I also draw the line at putting sherbet or frozen yogurt in my breakfast.
So I tossed in the three things I did have – bananas, frozen raspberries (left over from this
puff pancake
), and some coconut milk that one of Bart's classmates brought to brunch in December and left, unopened, in our fridge.
And, to my surprise, it was fantastic.
In fact, I had to make second batch because my girls were scarfing it down so fast.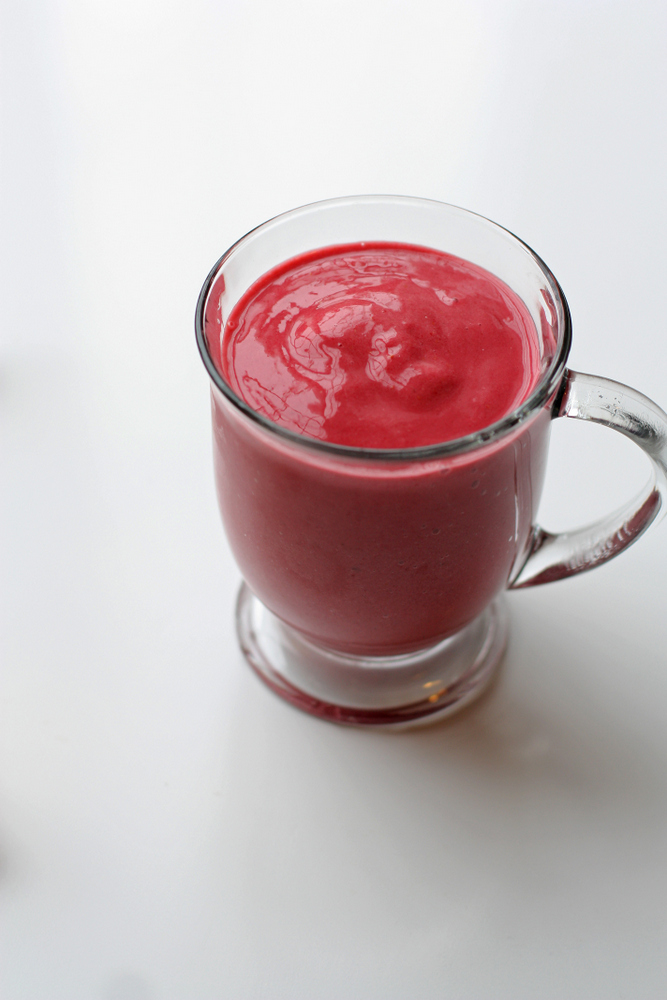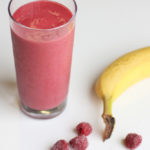 3 Ingredient Raspberry Smoothie
Ingredients
2

bananas

1 1/4

cup

frozen raspberries

1/4 - 1/2

cup

coconut milk

or coconut water
Instructions
Put the bananas and raspberries in a blender and add 1/4 cup of the coconut milk or water. Blend and add additional coconut milk/water to reach desired consistency. Blend until smooth.

Serve immediately.