Our neighbors recently had their first baby.
And these aren't just any neighbors.
These neighbors are basically our children's second parents.
Hannah has babysat for our girls many many times (including for several day periods when I've been traveling for conferences or events), and my girls, who sometimes can be a little clingy when we leave them with a babysitter, basically can't wait to kick us out the door when Hannah arrives.
When Hannah got married last year, her husband, Jake, almost immediately became Star's #1 favorite person on the planet.
The two of them are invited over for every birthday celebration and nothing thrills the girls more than when I let them go over and visit them at their house.
When they announced they were having a baby, it was basically the highlight of the girls' life and when they brought over a special present for Ella to unwrap that revealed that it was a girl, Ella was on cloud nine for days.
So when this baby was born last month, the girls were beside themselves with excitement about going to visit them in the hospital.
And of course Ella wanted to take them a treat (we considered doing a little cake like this one that Ralphie did, but I just didn't think I could manage a frosted cake AND taking four children to the hospital without major frosting disasters), and we settled on this recipe for raspberry muffins.
Ella did almost all the work on these raspberry muffins, with me just reading the instructions and making sure it was 1/4 TEASPOON of salt, rather than a cup, and she was so so proud of herself.
And the next morning when Hannah texted from the hospital to ask me to tell Ella that she should win Star Baker for these raspberry muffins? Well, Ella was over the moon.
(And since we kept half of them for ourselves, Bart and I can also vouch for them being Star Baker material).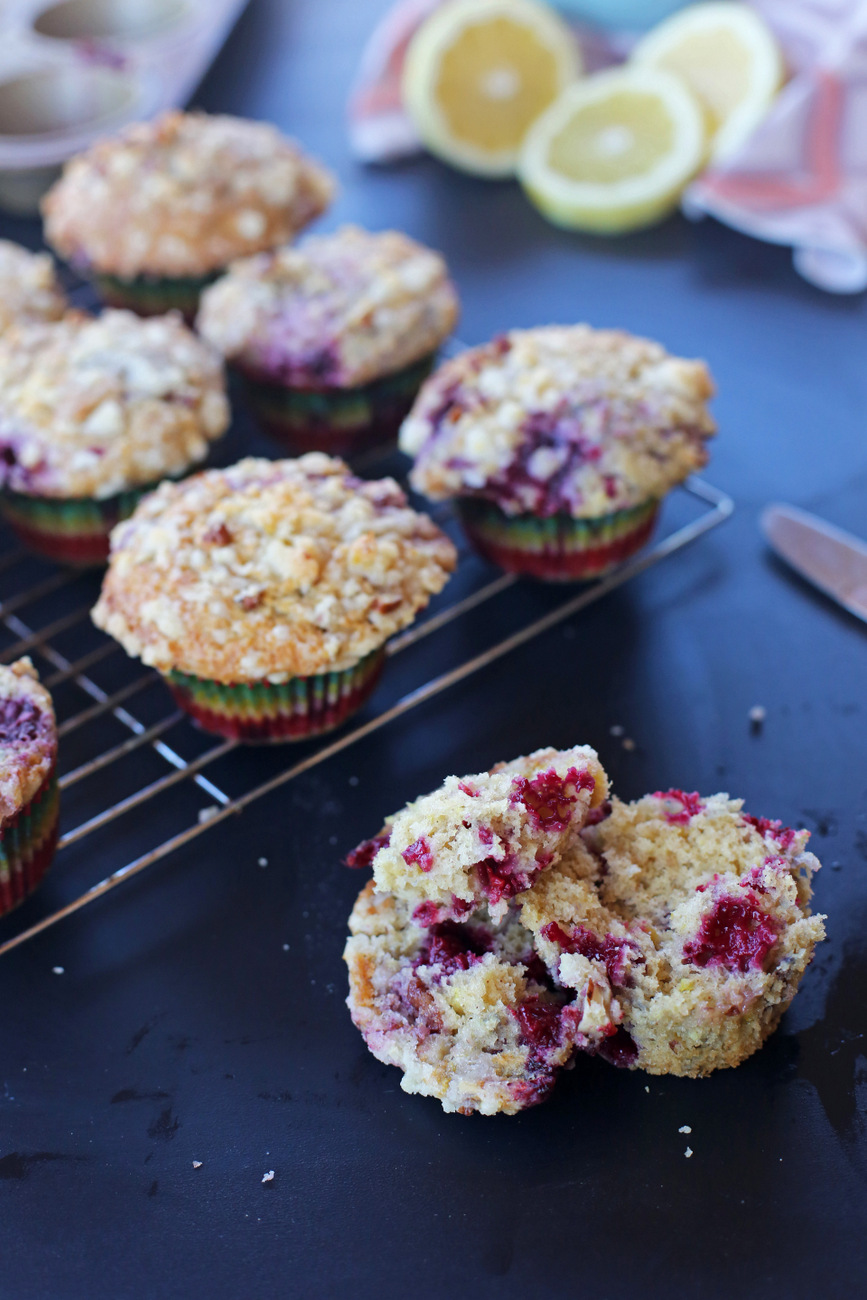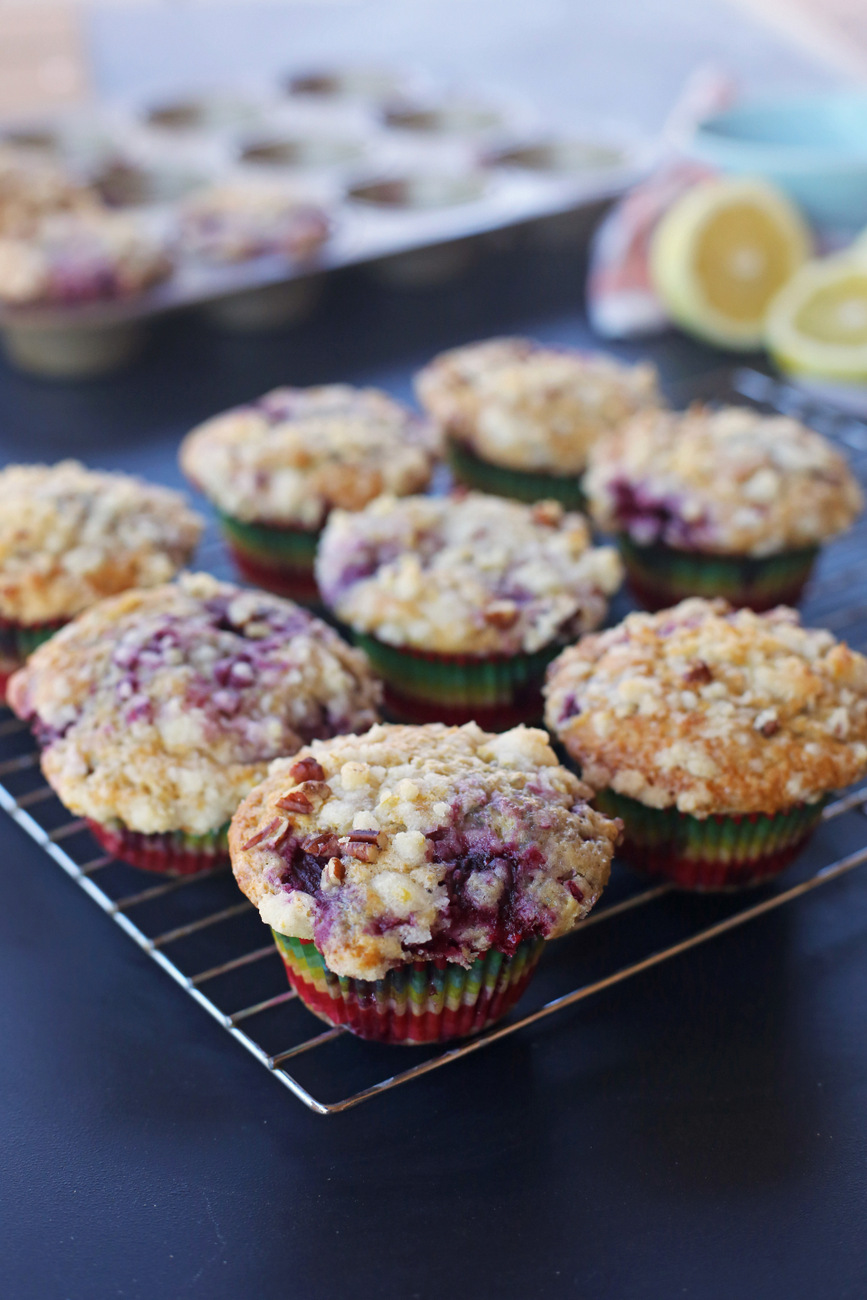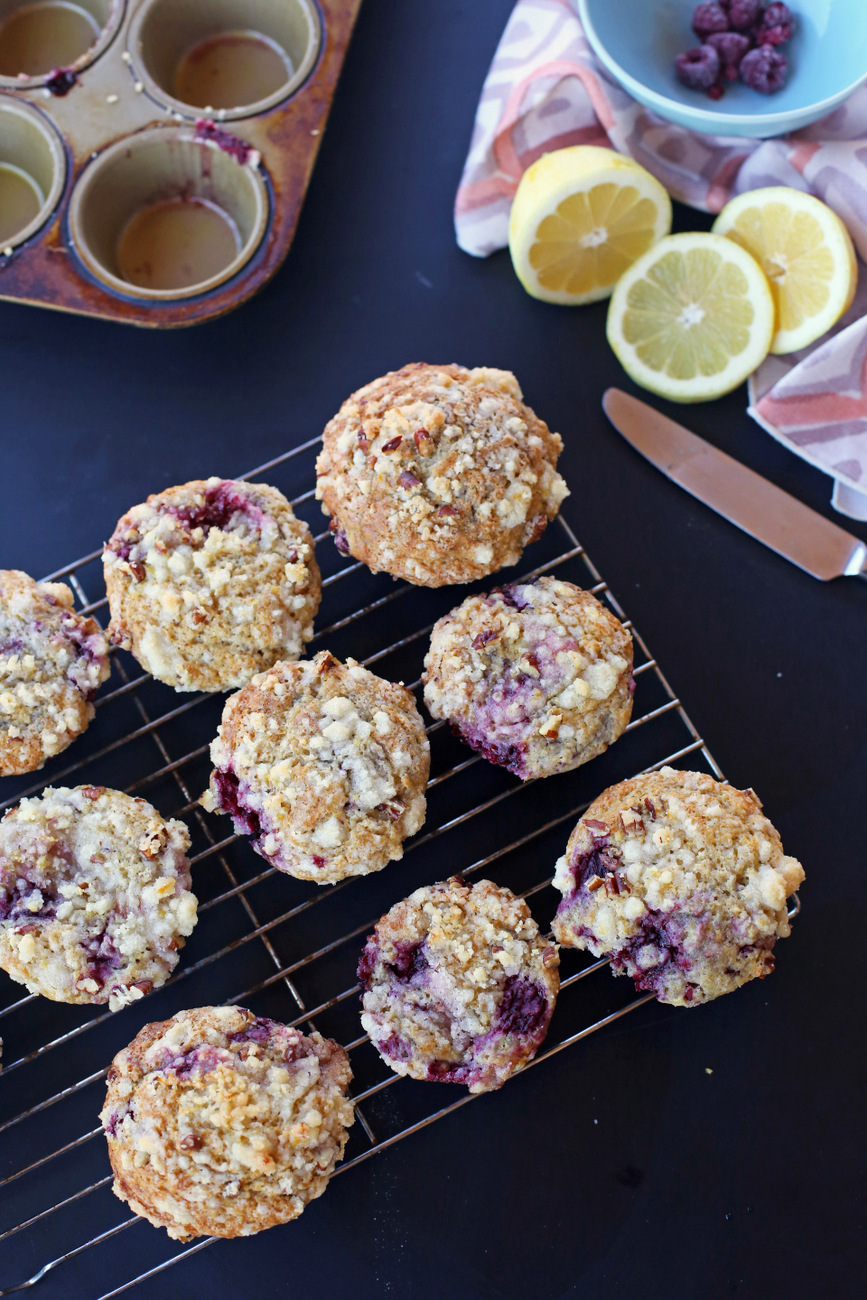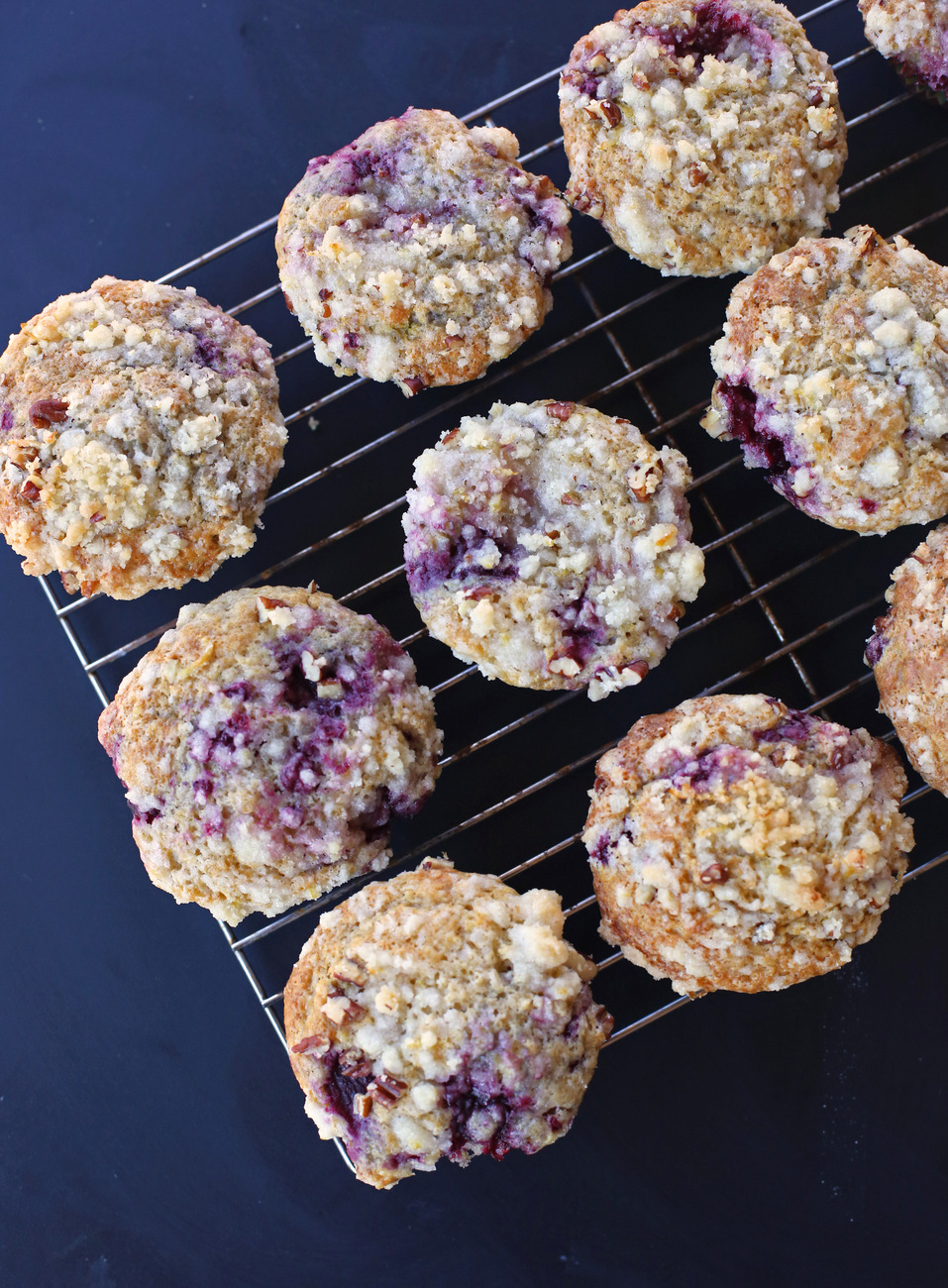 raspberry crumble muffins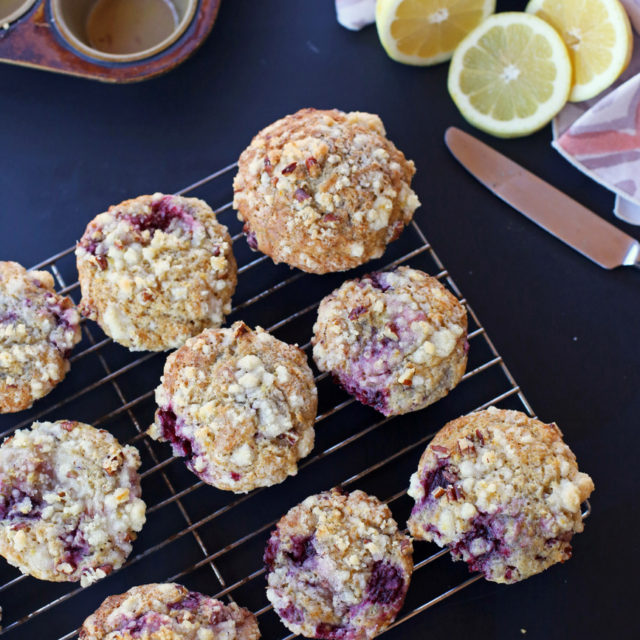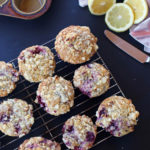 Raspberry and Lemon Zest Crumble Muffins
Delicious raspberry crumble muffins made special with lemon zest and a dash of cinnamon, plus a really great crumbled topping. Easy and kid-friendly.
Ingredients
Crumble Topping
1/3

cup

granulated sugar

3

Tablespoons

all-purpose flour

zest

of half lemon

2

Tablespoons

butter

melted

1/3

cup

pecans

finely chopped
Muffin Batter
2

cups

all-purpose flour

3/4

cup

granulated sugar

2

teaspoons

baking powder

1/2

teaspoon

baking soda

1/2

teaspoon

cinnamon

1/4

teaspoon

salt

zest

of half a lemon

1

egg

5

tablespoons

melted butter

1

cup

buttermilk

2

cups

raspberries

fresh or frozen
Instructions
Preheat the oven to 375 degrees. Grease or line a standard muffin tin and set aside.

In a small bowl, mix together the sugar, flour, and lemon zest. Add the melted butter and stir with a fork until crumbs form. Stir in the pecans and set aside.

In a mixing bowl, whisk together the flour, sugar, baking powder, baking soda, cinnamon, salt and lemon zest. Make a well in the center of the mixture and drop in the egg, butter and buttermilk and whisk just until it's all combined (it's okay if it's lumpy).

Gently fold in the raspberries with a spatula, being careful not to break up the fruit too much.

Divide the batter into the 12 muffin tins (they'll be pretty full) and then sprinkle the crumble topping on each one.

Bake for 25-30 minutes or until the tops are golden brown and spring back when you gently press them. Let cool for 10 minutes before removing them from the pan.
if you liked this raspberry crumble muffin recipe, you might like these other recipes: