Everyone on the planet has been talking about capsule wardrobes for the last couple of years.
I don't have a massive wardrobe, but I don't have a capsule wardrobe either.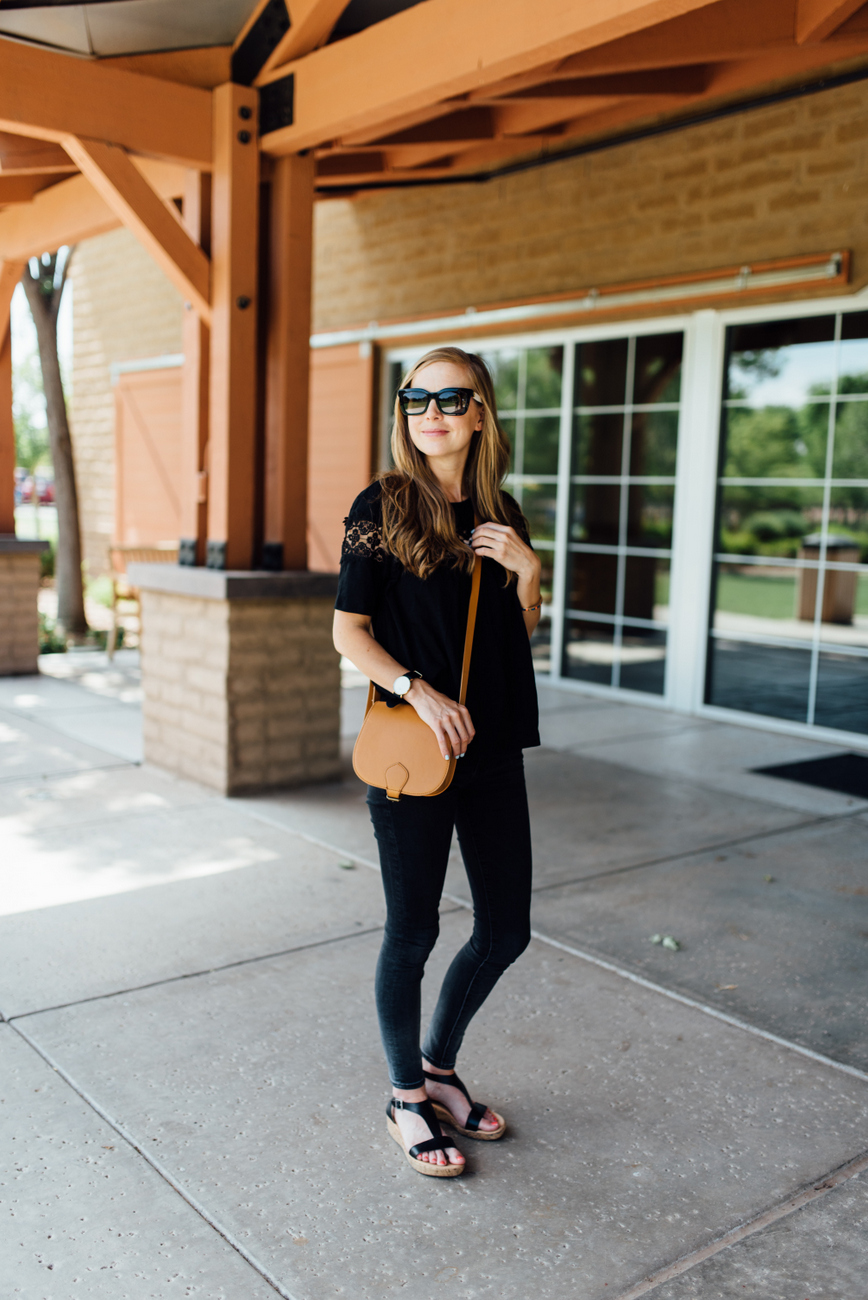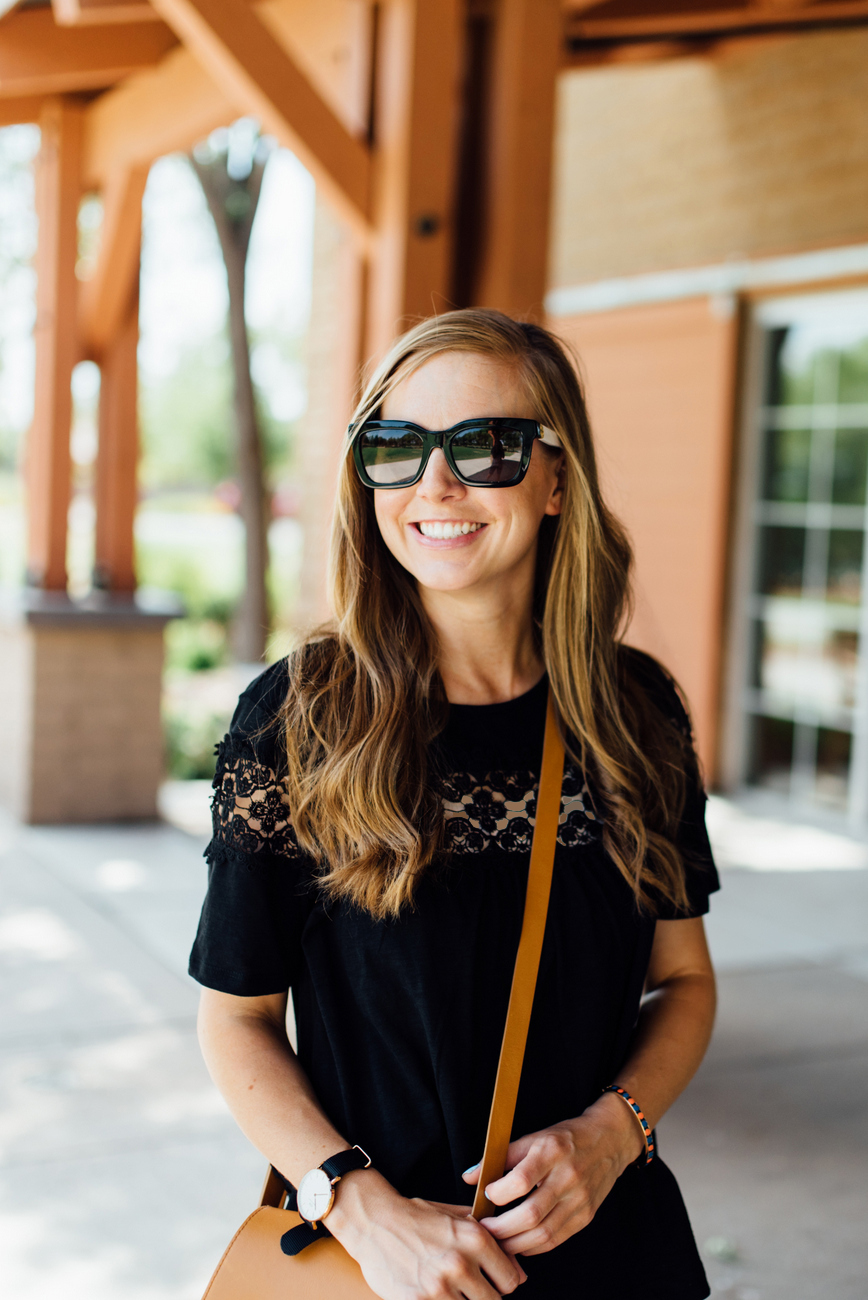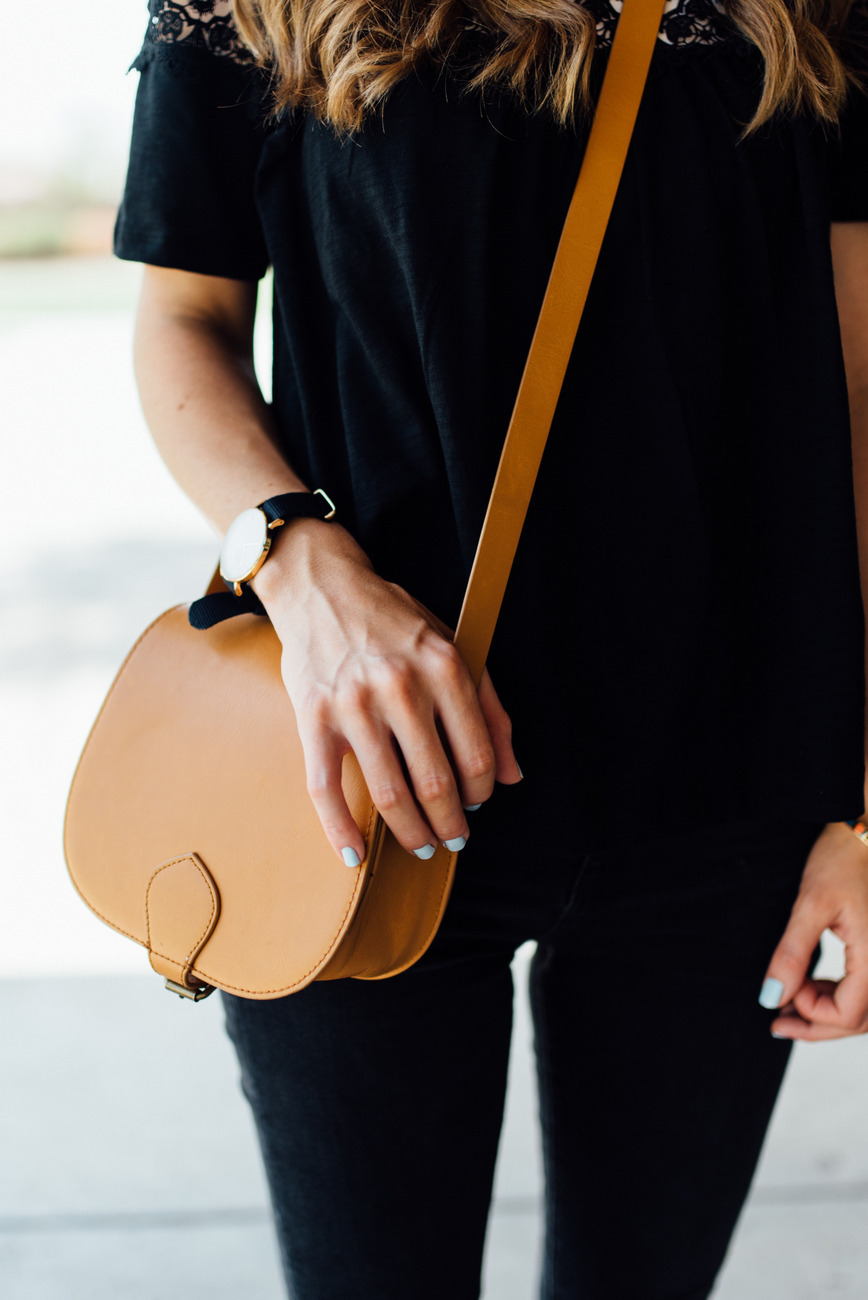 Because I have a hack that eliminates the need for a capsule wardrobe.
Are you ready for this?
Just buy only black clothing.
Or, if you are an advanced student of style, maybe black clothing AND denim.
Probably I should write a fashion self-help book, but instead I'm going to just give away this super secret style advice for free.
I don't do tons of clothing shopping, but for someone who does fairly minimal shopping, I own a LOT of black tops. My sister, who has probably 5 times as many items of clothing as I do, mentioned recently that she owned one black shirt.
I can count seven black shirts in my closet without even actually looking in my closet.
To me, black clothing is like magic.
Because do you know what black looks good with?
EVERYTHING.
Denim? Yes. White? Yes. Dressed up? Yes. Dressed down? Yes. Bright colors? Yes. Neutrals? Yes.
Aside from those black tops, I also own multiple pairs of black jeans. And several black dresses. A couple of black skirts.
Black watches? Two of them.
Black shoes? Did you want the black sandals, the black heels, the black wedges, or the black flats?
You know how, on most clothing websites, you can set what color of item you want? I don't know why I don't just save myself the hassle when I'm shopping of looking through things that aren't black because inevitably, if I find something I like, you can bet that I'll choose it in black.
And I'm just now remembering that I wrote a version of this post in 2009 (side-note: never let me do that to my hair again, please) and then again in 2013 (hello, North Carolina driveway).
Probably in 2021, I'll be popping back in to tell you that, "hey, I really like black clothing."
Pretend you've never heard it before.