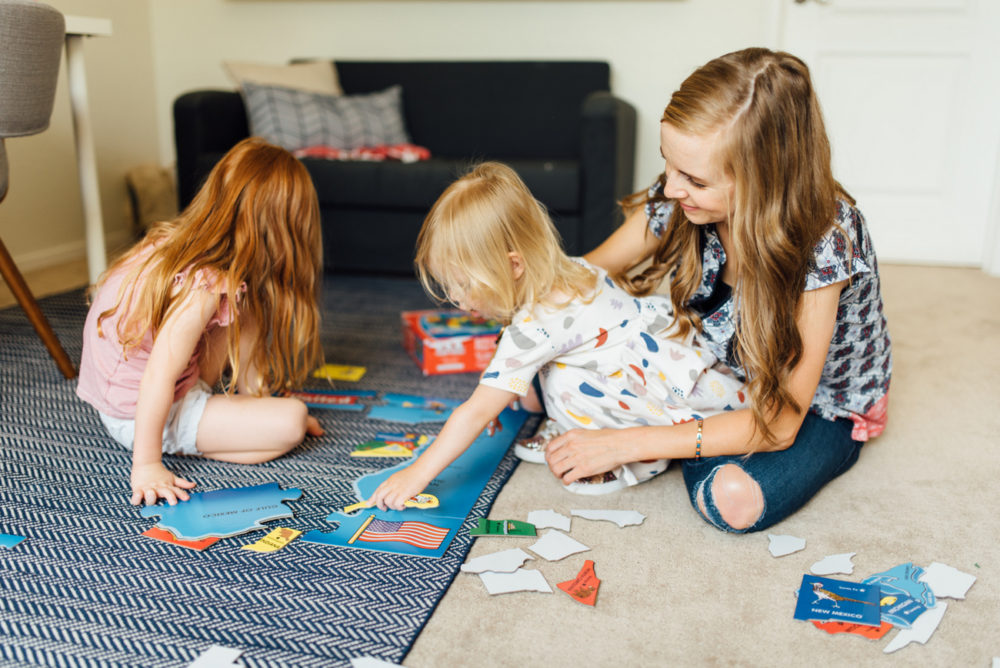 This post is sponsored by Educents, a marketplace for educational products that parents love
Originally, I wasn't thrilled about having Ani go to afternoon preschool instead of morning preschool.
Then, many weeks later, when I went to register her, they told me there was one open spot in the morning preschool if I wanted it.
But by that time, I'd decided that I didn't and I kept her in the afternoon spot.
This means that most mornings we are able to spend a little time together working on academics (I also feel like I get her best self because she's well-rested and pleasant in the morning, instead of getting worn out at preschool and coming home tired and grumpy).
I don't get the sense that her preschool is particularly rigorous academically, which is fine by me – in my mind, preschool is more of a chance for her to get used to a classroom setting, play with other kids, and have a little time to be her own person.
My main goals this year are to get her reading and strengthen her math and other basic skills.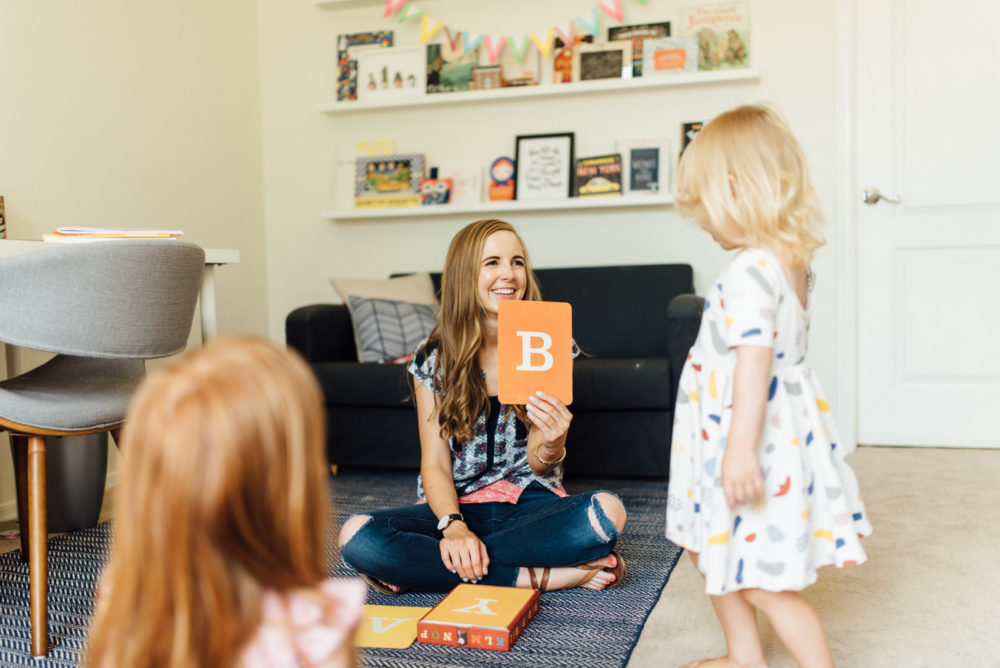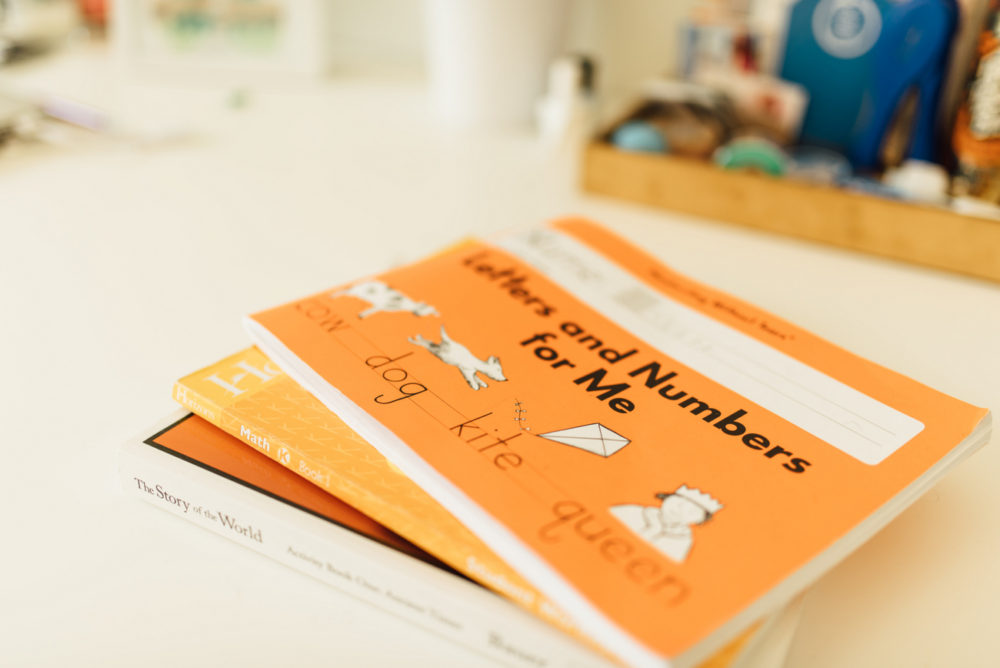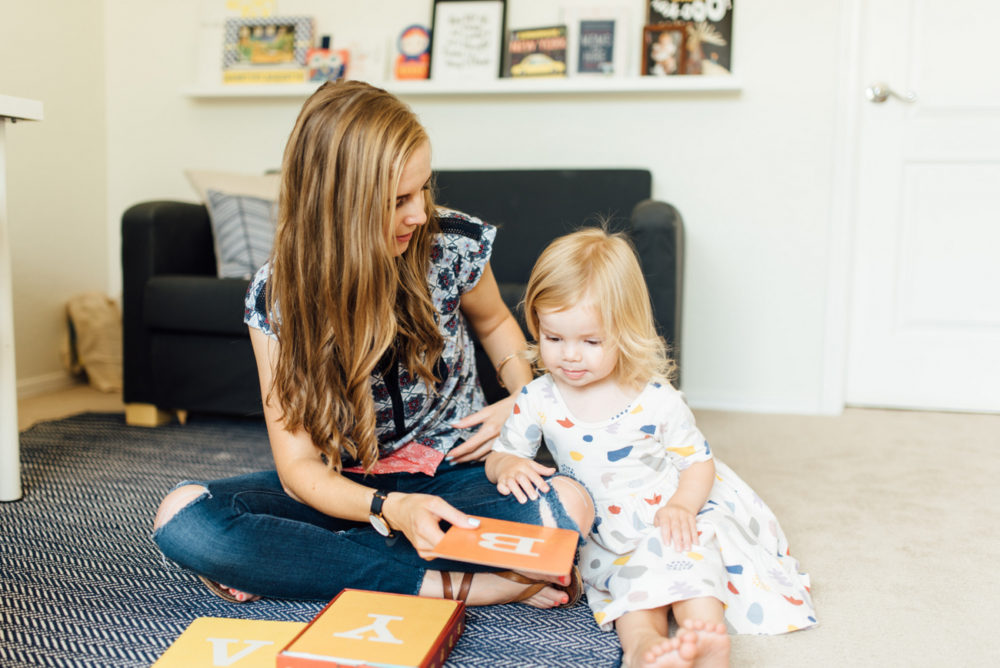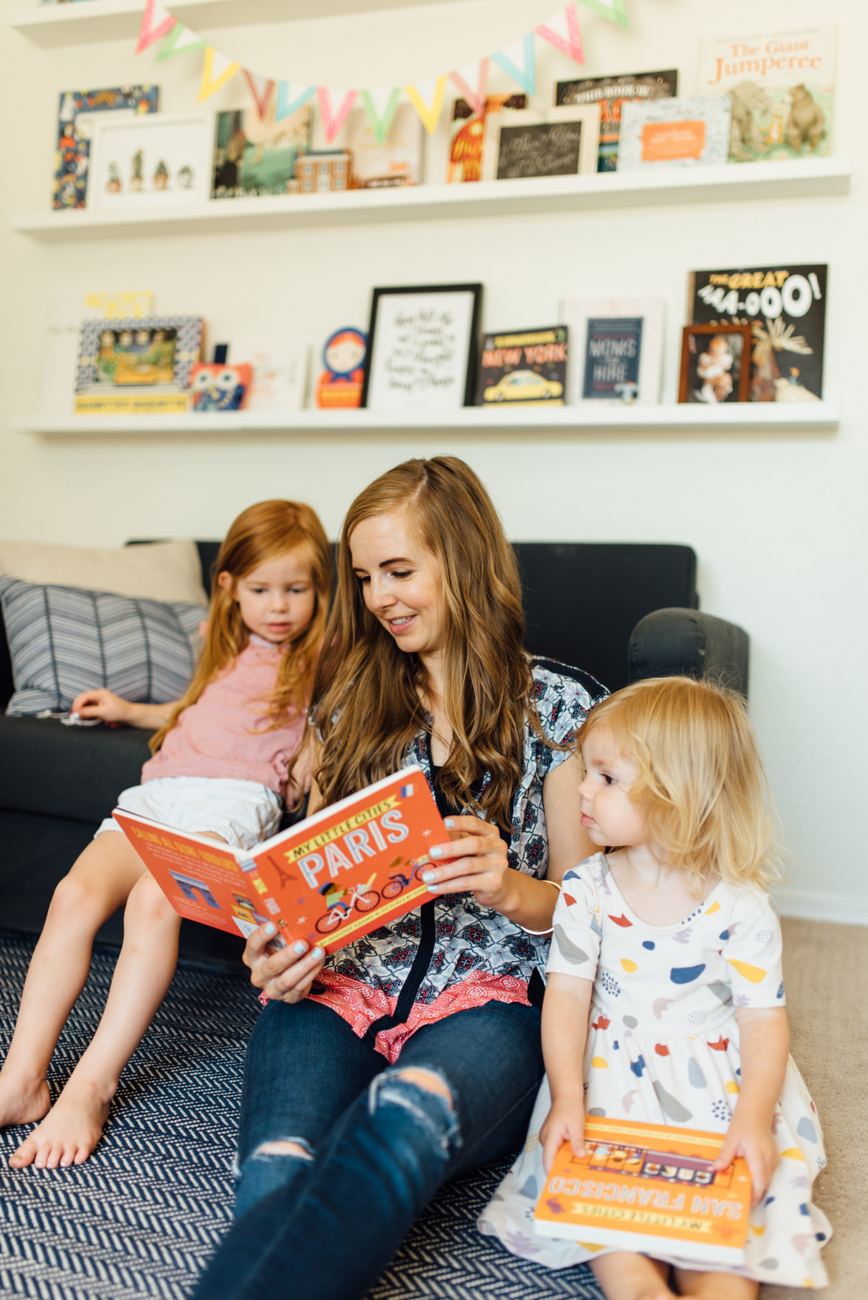 I also really want it to be fun and low-key, and so far she's LOVED doing it together. Usually Tally is napping during this time, and Star is happy to sit down with us and participate a little, so it's been delightful for all of us.
She's been so excited about it all, and the first day of school last week told me, "I'm SO happy that I'm finally old enough to do real school and learn to read."
I'm a big believer in making education fun and doing a little bit consistently rather than feeling like it has to be these massive chunks of time (which helps me be consistent because I'm not committing to spending two or three hours at a time). My other goal is to have enough structure to make it easy to make it happen, but little enough that I can be flexible and not feel stifled by it.
We usually spend about 10 minutes working on phonics, 10 minutes working on math, and then another 10-30 minutes reading books together, doing puzzles, memorizing poems, or playing games.
Then we usually do another 5 minutes of phonics review before lunch or after she gets home from preschool (at her request) just to make sure they're really sticking with her.
It's been amazing to me how fast she's started progressing with just minimal amounts of time, and I love seeing her thrive with some more (almost) individual attention.
Earlier this summer, when I was starting to plan what to do this year for Ani's school, I was introduced to Educents and was immediately delighted.
I'm pretty overwhelmed by too much choice, so their curated marketplace of educational tools, toys, and programs was exactly what I was looking for.
I also saw lots of things on there that we already own and love, which made me like them even more, like this GeoSafari Talking Globe, which we've had since I was a kid and my mom brought to us this spring, this teeter popper, Squigz, Snap Circuit Jr kit, our beloved magnatiles, and this giant map puzzle.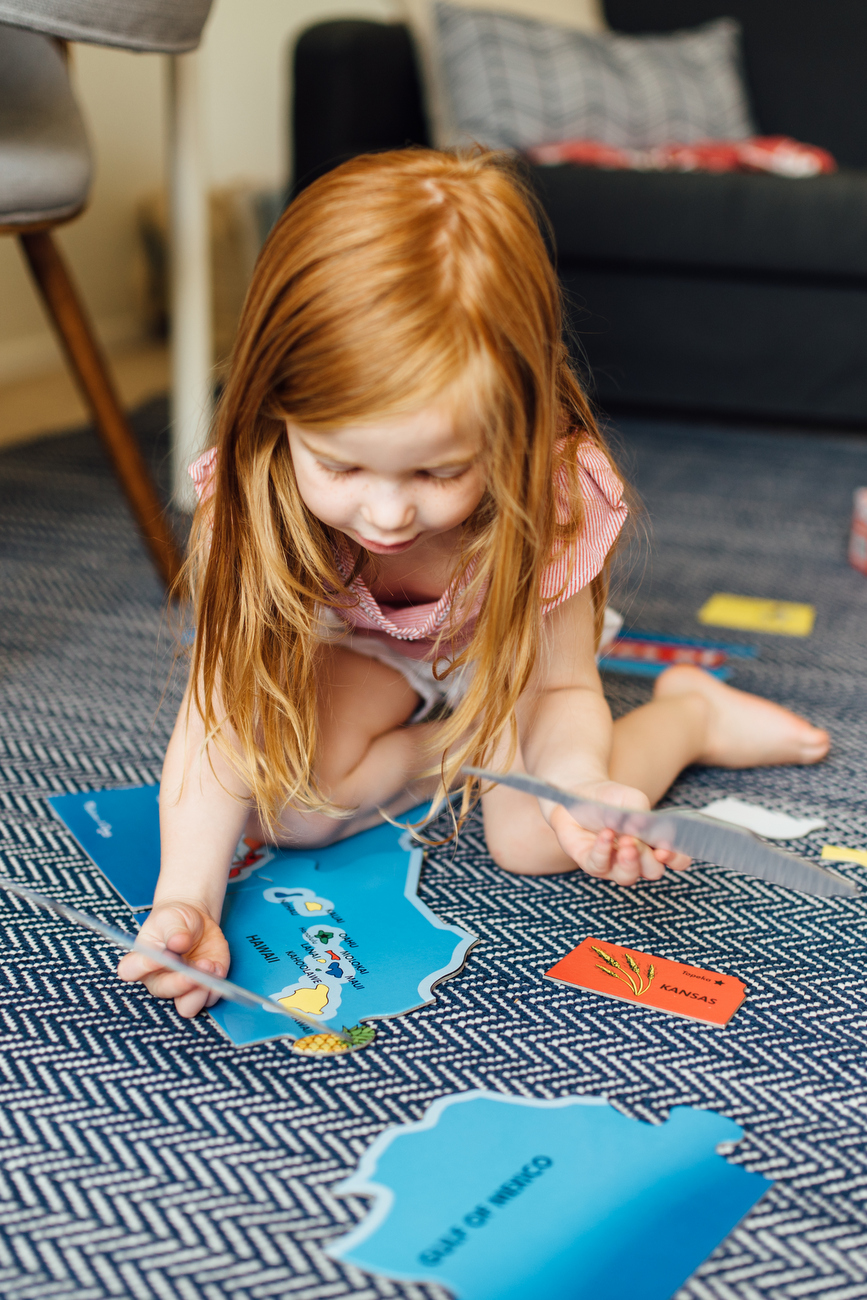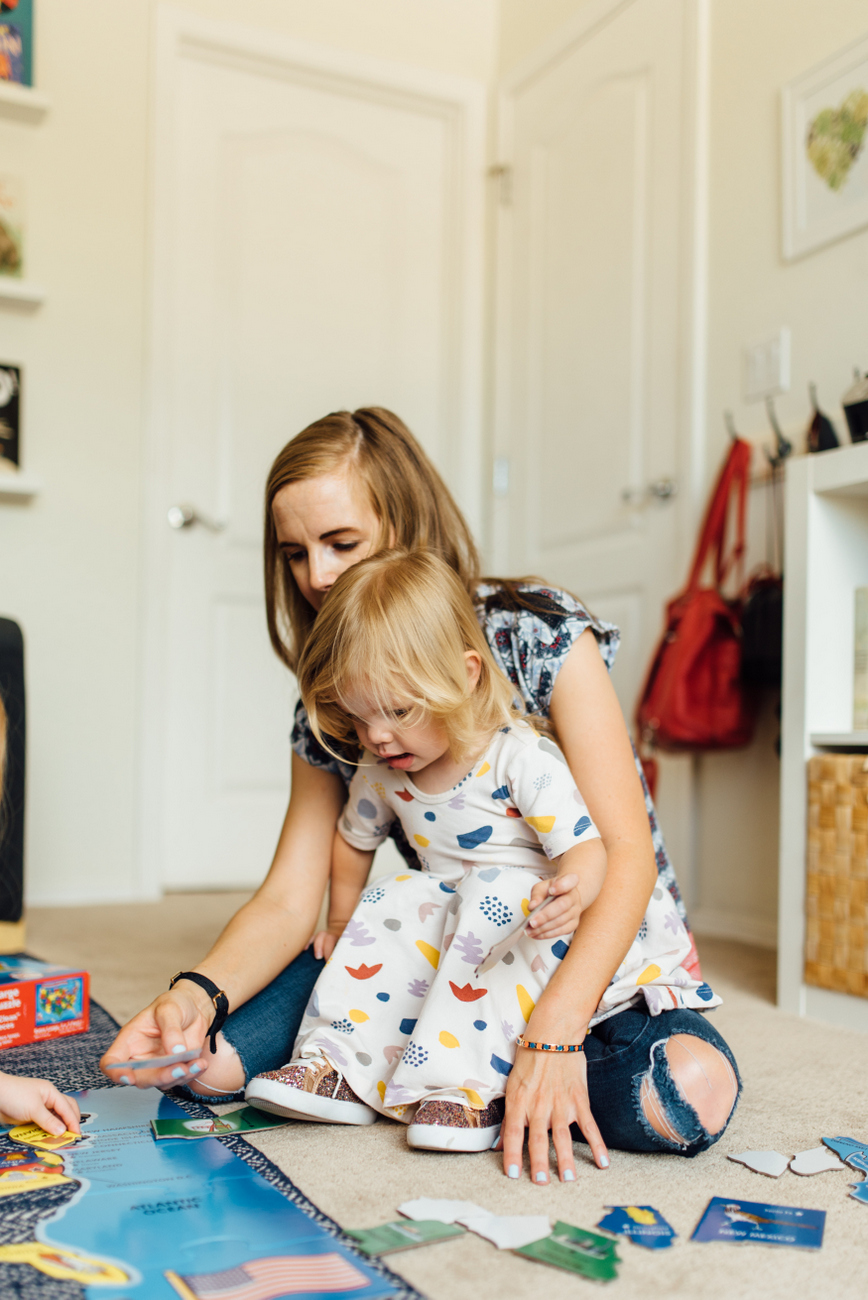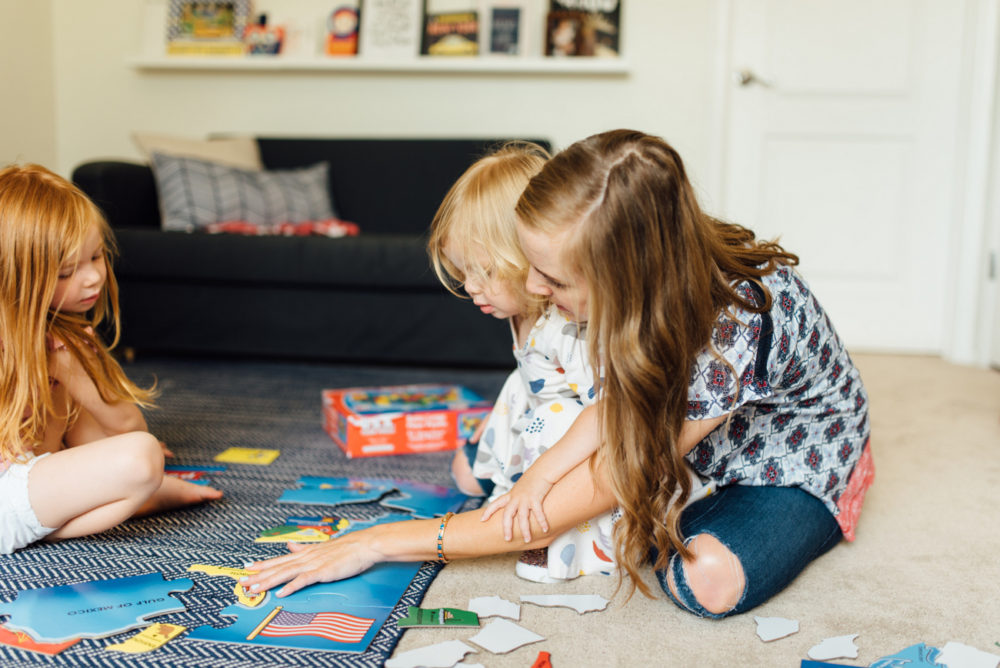 I love that Educents is set up so easily to find exactly what you need, too.
You can search by subject or grade level, or you can scope out the best sellers or the parents' picks or new items they've added.
Right now, you can get 10% off of everything with the code BTS (I have no idea how long it lasts, so don't wait too long if you're interested).
And definitely bookmark it for the holidays because it's the perfect place to find great gifts for your children.
I have my eye on this No-Stress Chess set and this Maestro Classics Music Collection, and it's possible that this year, I won't feel quite so stressed about what to give my children for Christmas that is both fun and worthwhile.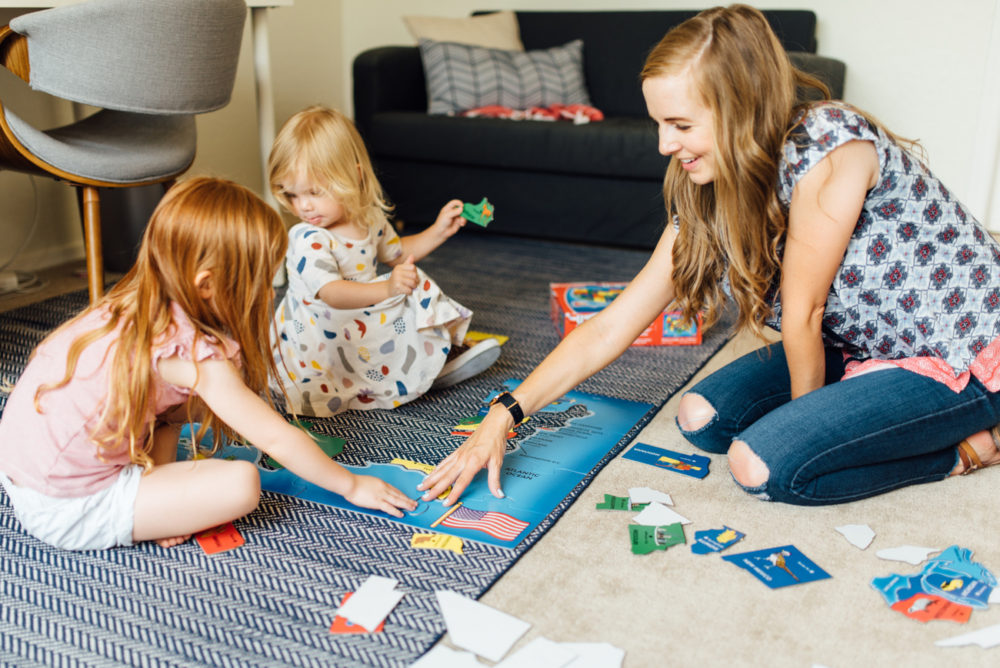 Photos by Christie Knight Photography