This recipe for green chile enchiladas has been on my blog for more than five years, and it's continued to be a family favorite.
But the photo was so abysmal that I hated to share it very often. Every time I'd pull up the recipe to make it myself, I think, "I HAVE to re-do this post."
So, five years later. . . I finally did.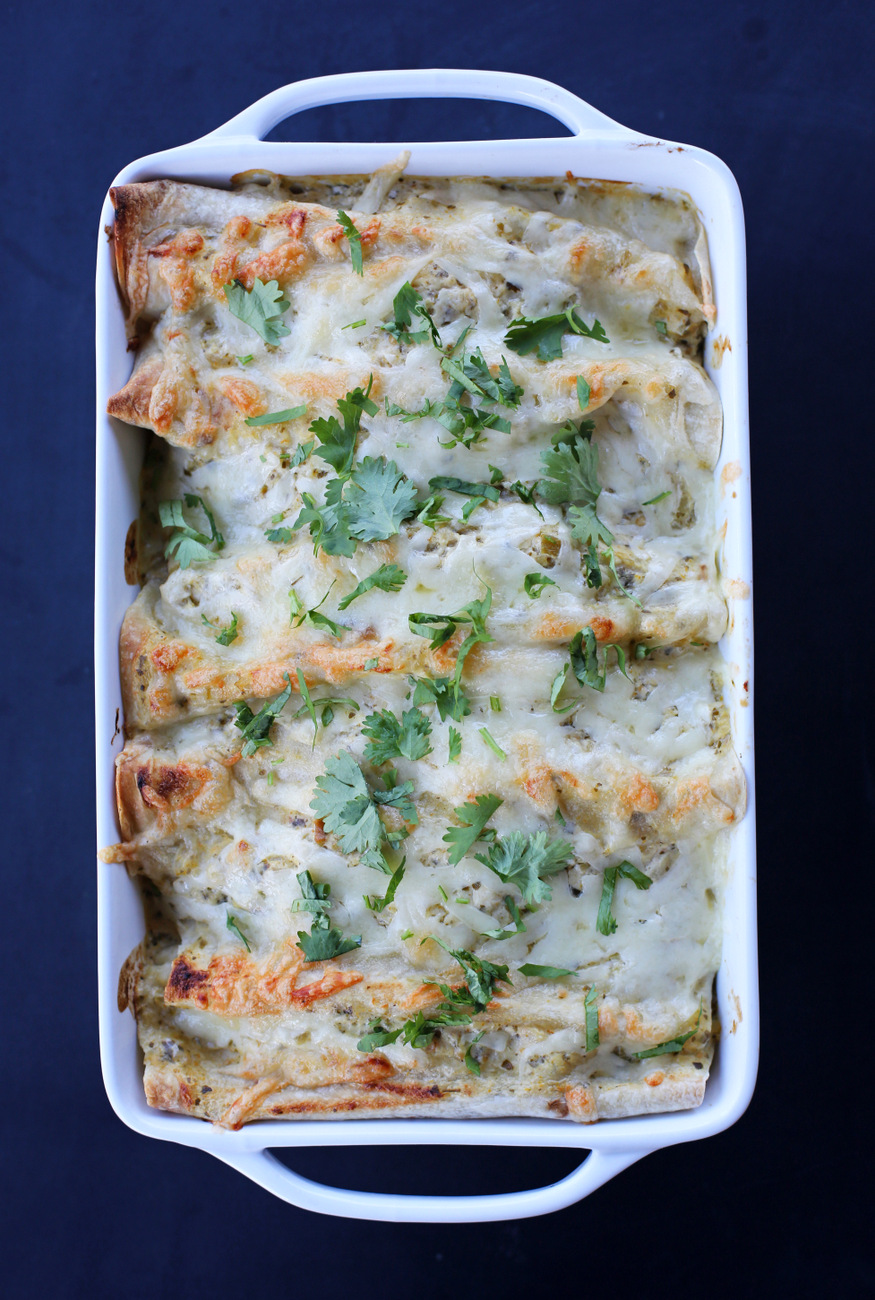 I love that this is the EASIEST recipe. If I'm feeling really on top of my life, I assemble these green chile enchiladas in the morning while the girls are eating breakfast and then just stick it in the fridge until dinner time and then I pop it in the oven.
But even without advance prep, you can have this ready to go in the oven in just a couple of minutes after your chicken is cooked.
Also, I've used all kinds of green salsa or green enchilada sauce for this recipe and they've all been good (I think once I used one that was really spicy, but that was back when I lived in Texas and had forty-seven salsa options to choose from, so I have no idea what brand that was).
This time, I used Pace's new Salsa Verde because I was working on an Instagram campaign with them, and Bart (who didn't know about that campaign or that I'd done anything differently) said, "These are the best they've ever been." So, this is a thumbs up to that green salsa, plus even though it was medium heat, all three of my girls had second helpings, so it's not too spicy.
Also, I'll eat these with whatever tortillas I have on hand, but I do think the very best tortillas are the fresh flour tortillas.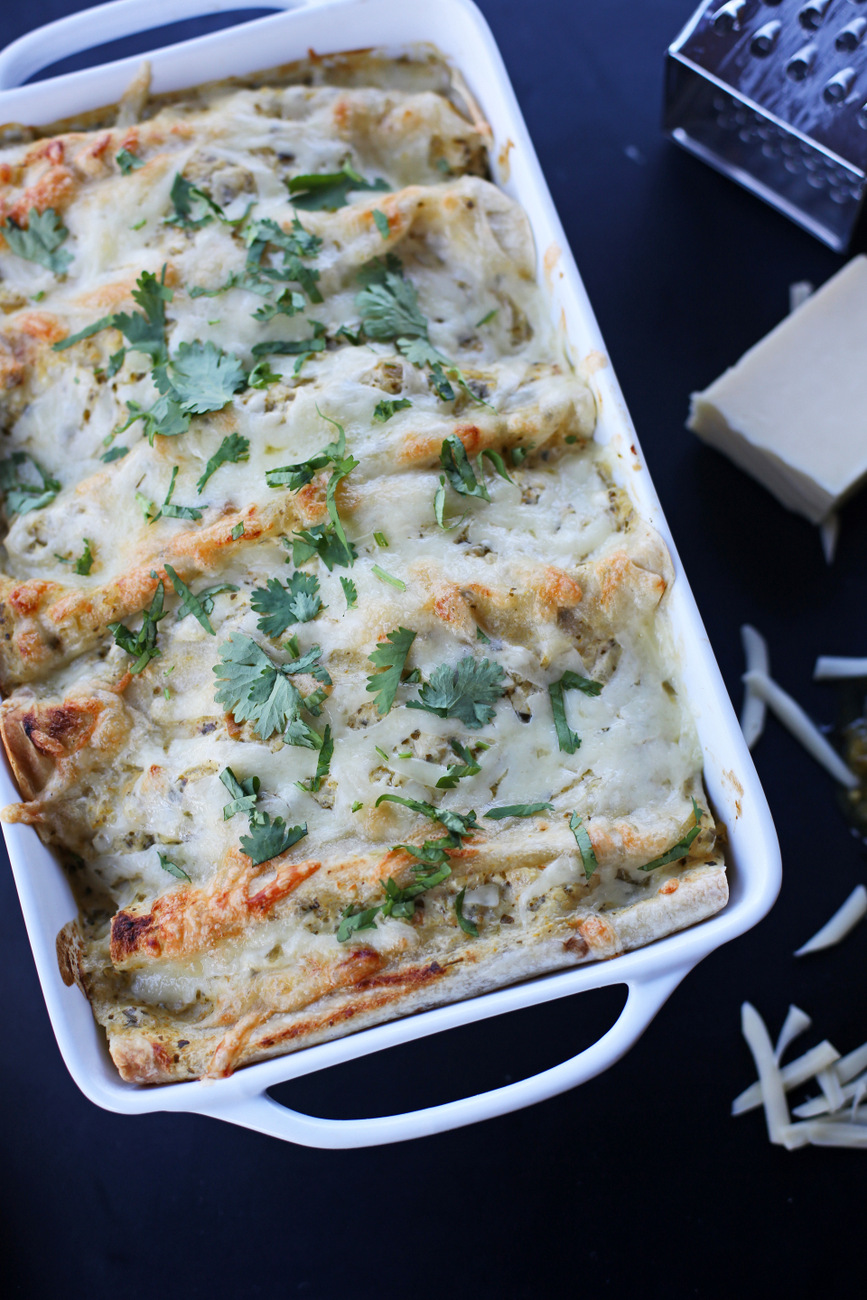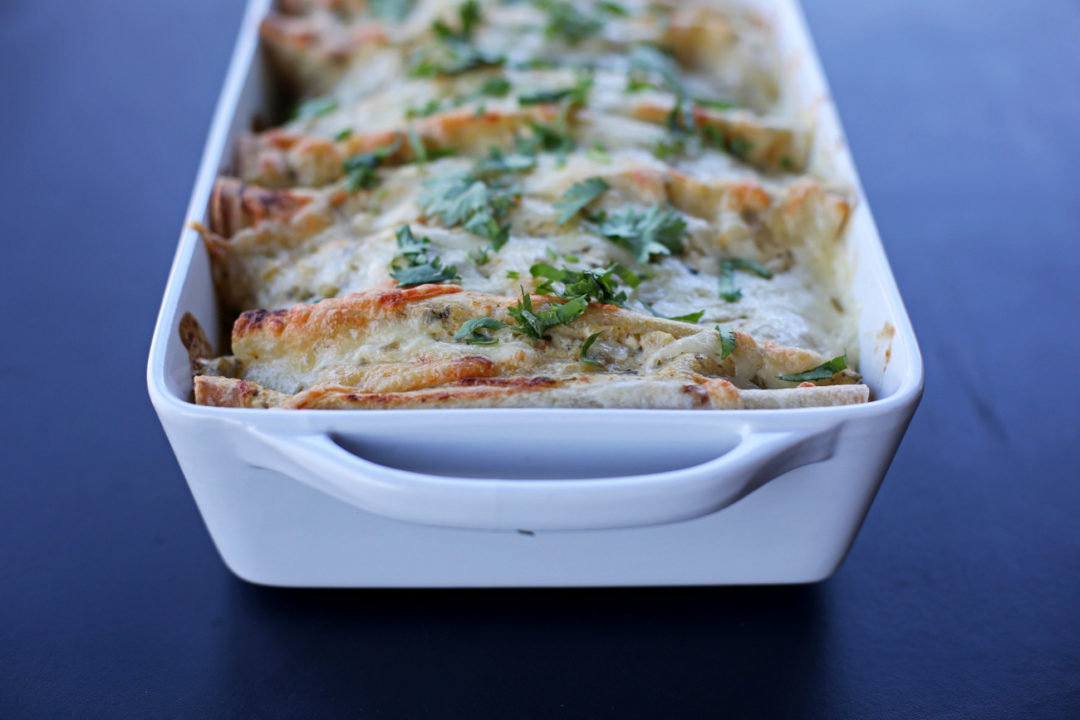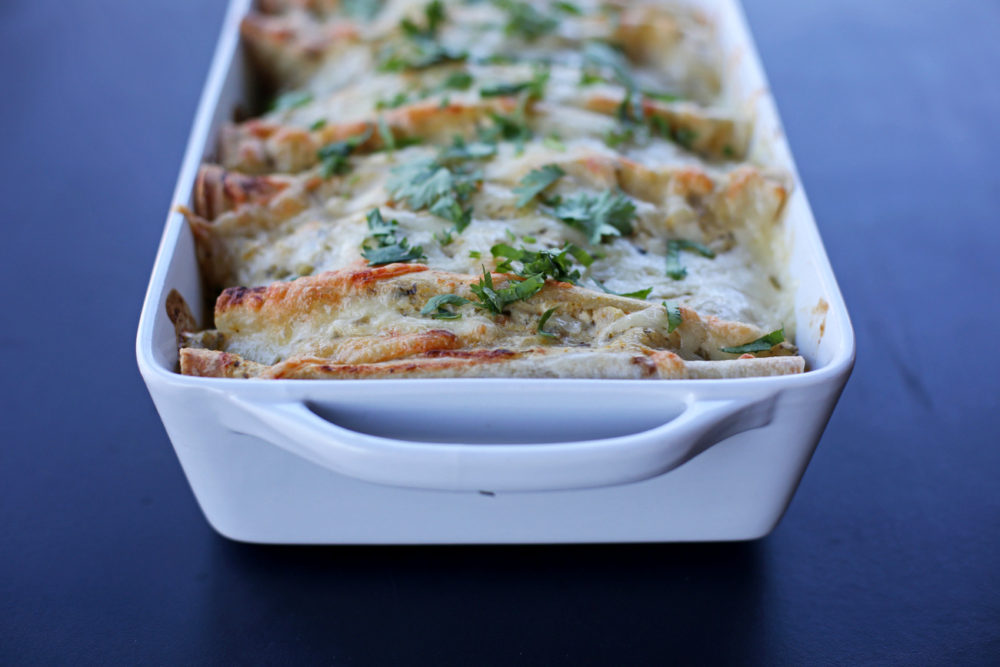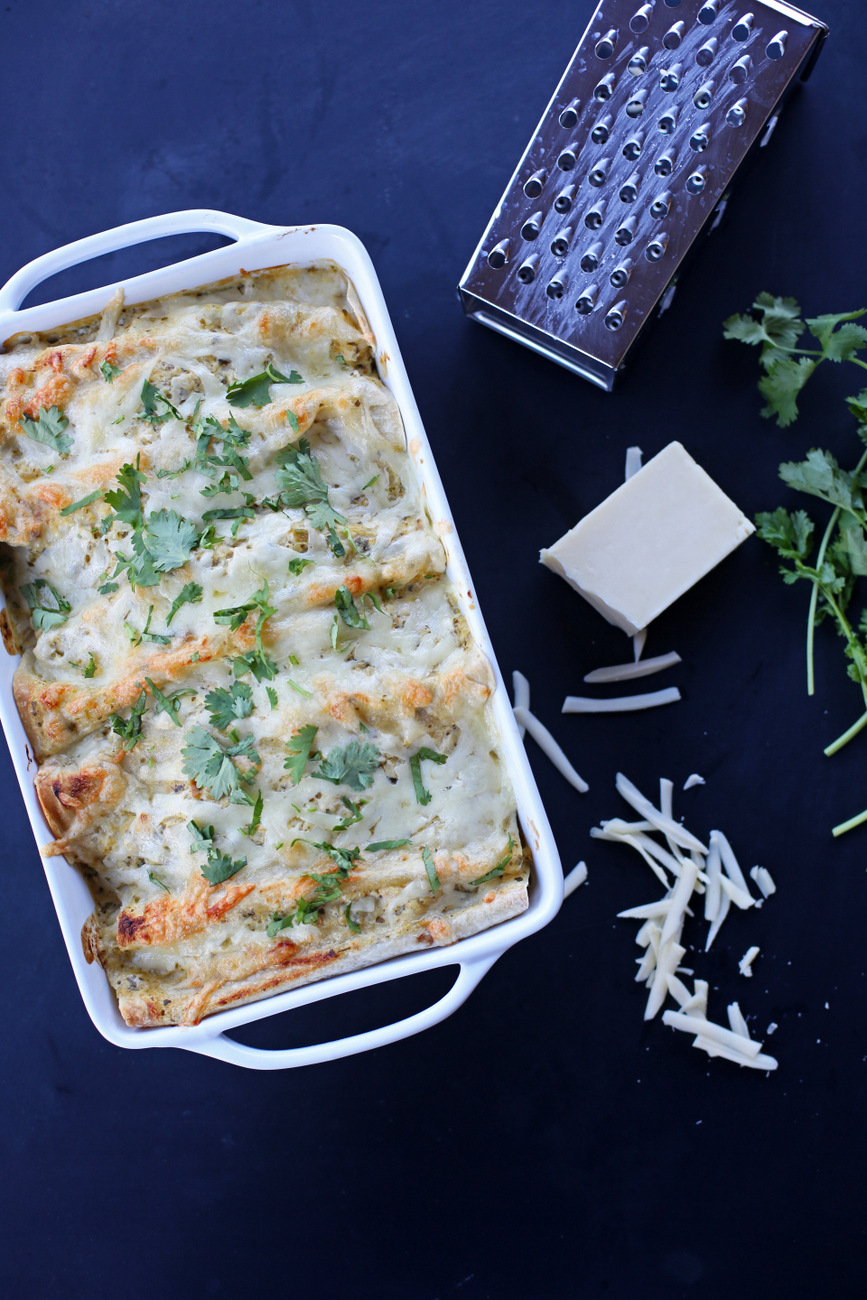 Sometimes I cook them up myself using the Tortillaland flour tortillas, and this time I just made sure to buy ones in the bakery section that are freshly cooked kind instead of the ones that can sit on the shelf for a month or more and are a little thicker.
I feel like they taste better, make the whole thing less bread-y, and crisp up nicely on the edges.
(How did I just write that many words about tortillas?)
Anyway, the good news is that whatever kind of salsa or tortillas you use, these green enchiladas are still going to be delicious.
I'm not even going to say one word about cheese brands or half-and-half varieties (mostly because I have no words to say about them).
5 ingredient green chile enchiladas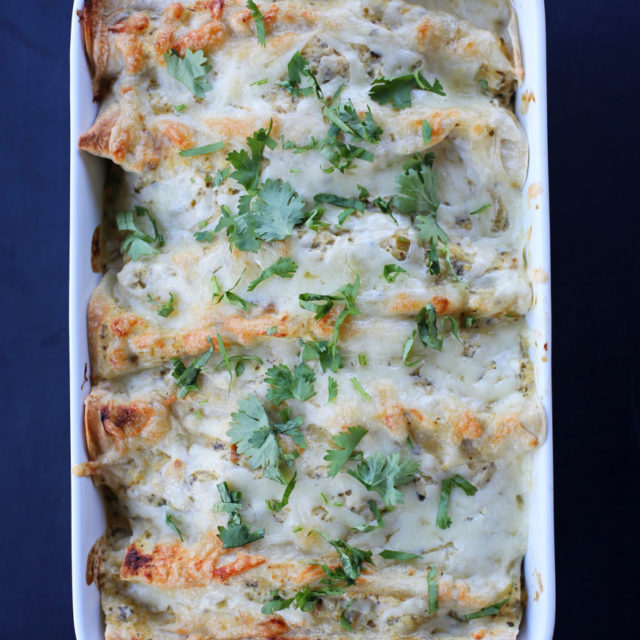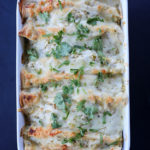 5 Ingredient Green Chile Enchiladas
These delicious green chile enchiladas have only five ingredients and are super easy to assemble, plus the whole family will love them!
Ingredients
1

24-ounce jar

salsa verde

1

cup

half-and-half or cream

8-10

medium

flour tortillas

3-4

boneless, skinless chicken breasts

cooked and shredded

2

cups

Monterey Jack cheese

shredded
Instructions
Preheat oven to 350 degrees.

Mix the half-and-half and salsa verde together in a medium bowl.

Set aside 1 cup of the mixture. In the bowl with the remaining salsa mix, add the shredded chicken and stir to coat the chicken thoroughly.

Pour about 1/4 cup of the salsa mixture into the bottom of the pan and spread into a thin layer.

On each tortilla, spread a thin layer of the salsa mixture, then scoop a large spoonful of chicken mix into the center of the tortilla and roll the tortilla up. Place in a 9x13 baking dish. Repeat with remaining tortillas.

Pour the leftover salsa/half-and-half mixture evenly over the pan. Top with shredded cheese.

Bake for 25-30 minutes, until cheese is slightly browned and bubbly.
if you liked this 5 ingredient green enchilada recipe, you might also like these other recipes: