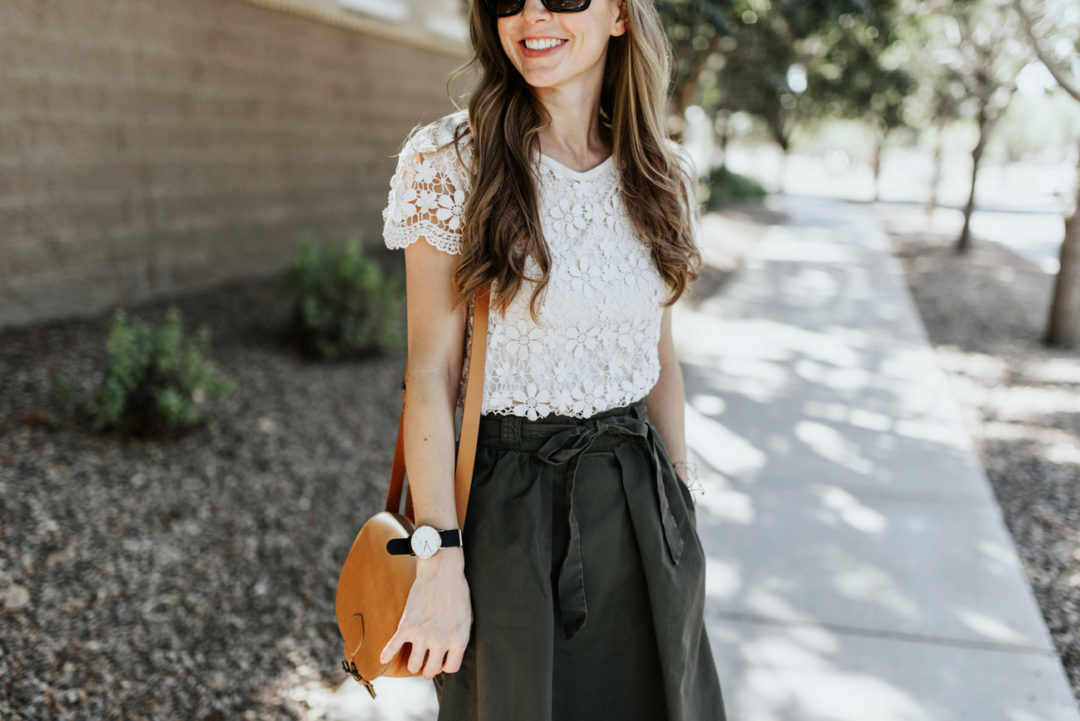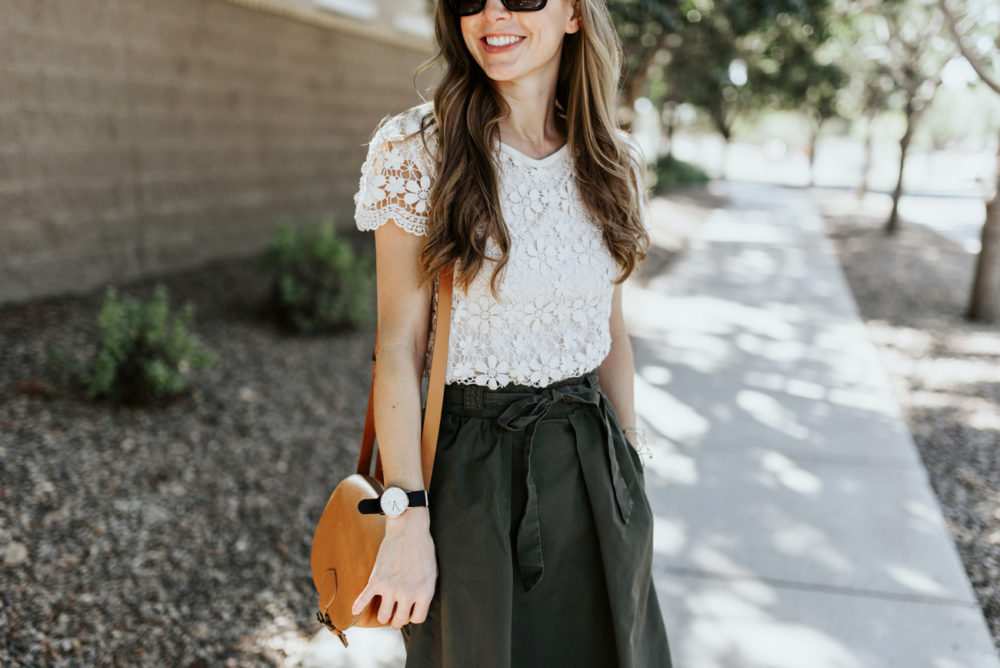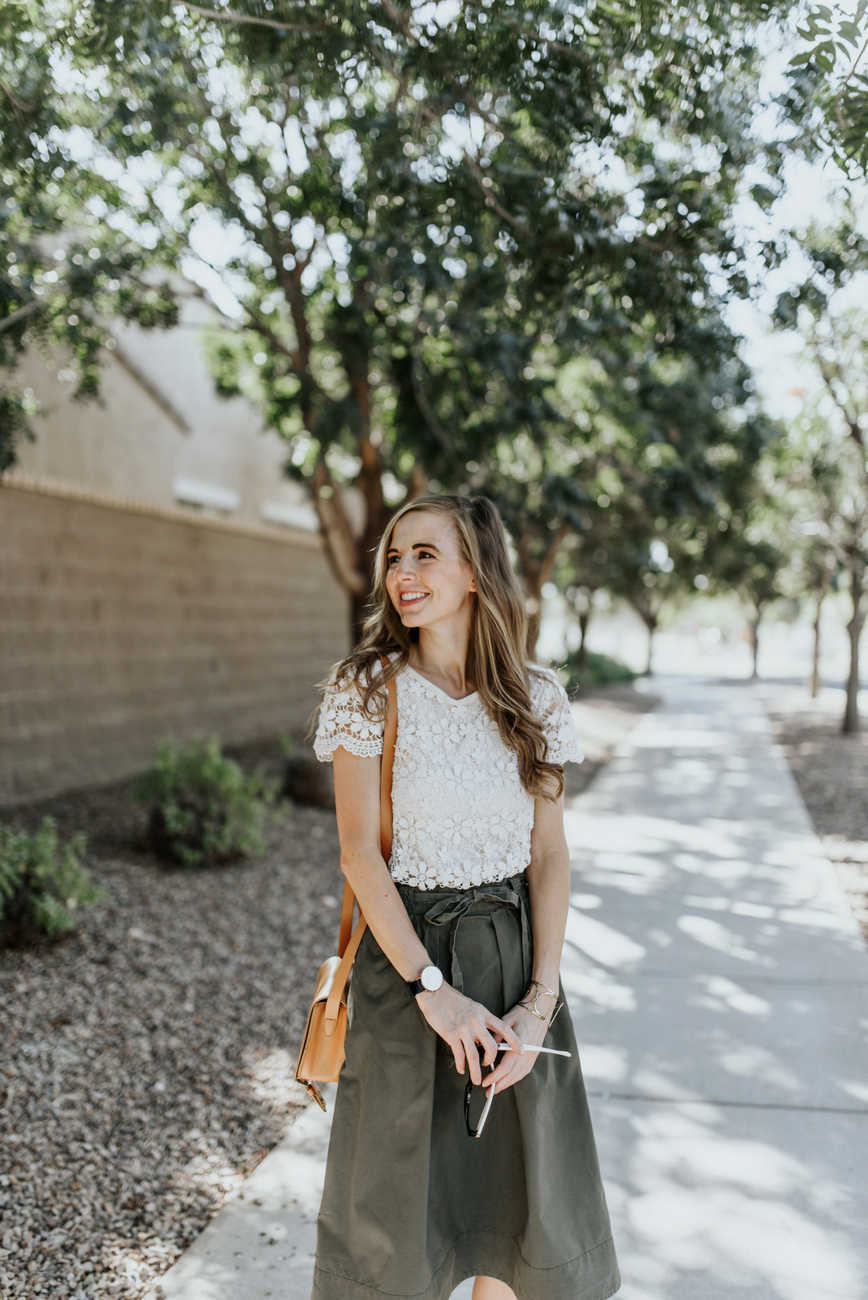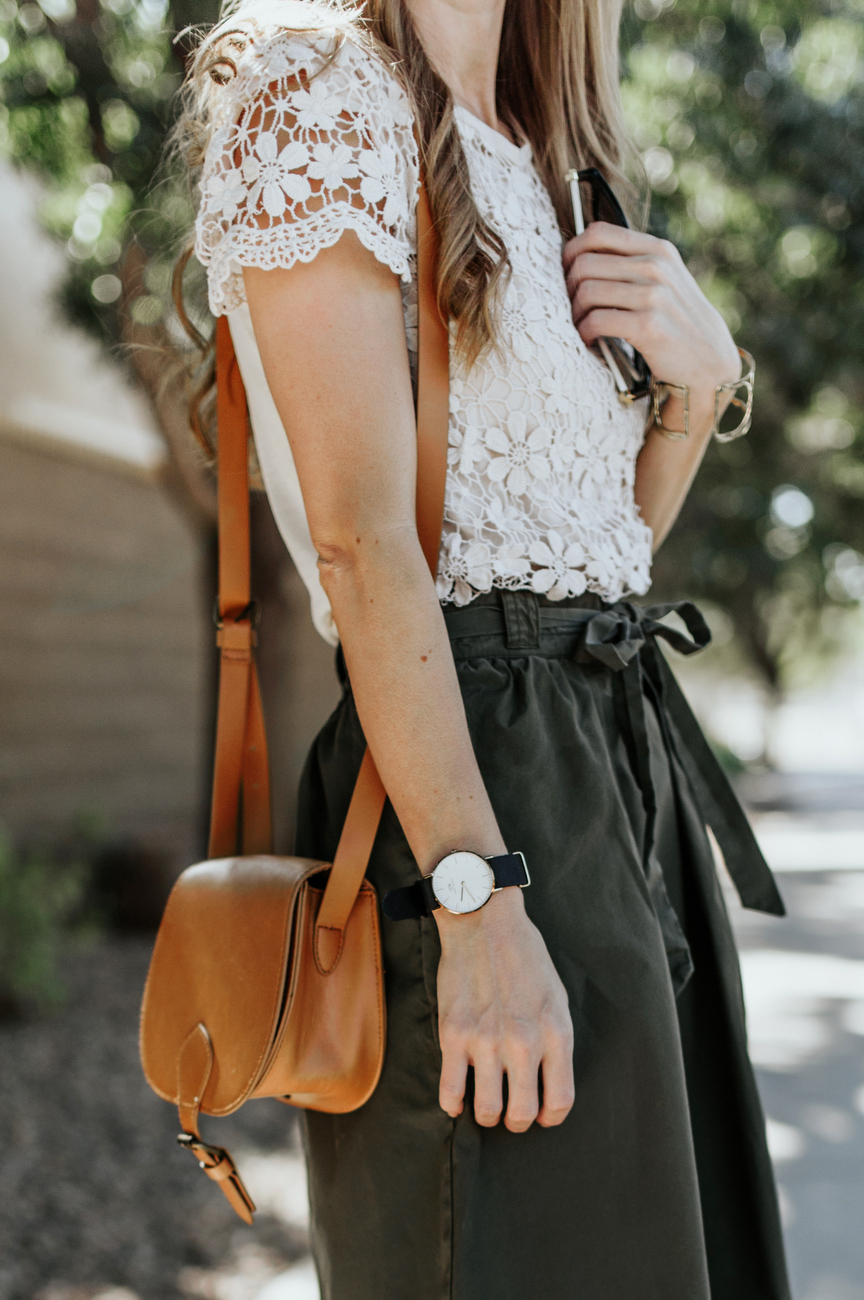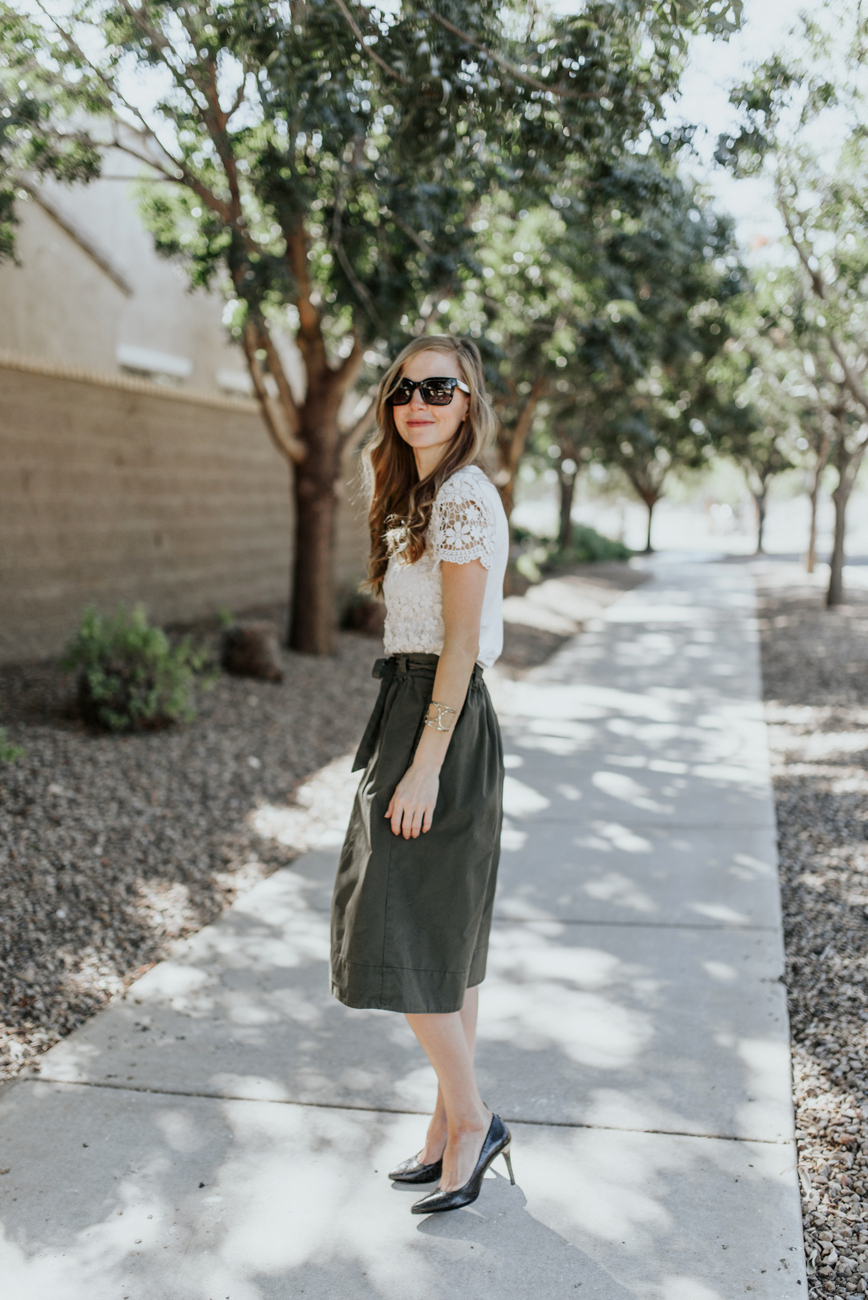 Any time I wear something from thredUP (which, let's be honest, is about 95% of the time, if not more), inevitably, someone asks, "How do you find good things on there? I'm so overwhelmed by all the options!"
And I can hardly blame anyone for feeling overwhelmed by thredUP.
There's usually somewhere in the range of 150,000 items on there. Even when you narrow by your size, you're still looking at usually at least 10,000-40,000 things.
Talk about the paradox of choice.
Last year, I wrote a whole post about my best tricks for scoring on thredUP, and I still stand by all of those, but my number one best trick is this:
Find a brand you really like and just look at what thredUP has from them. 
Sometimes, I want to spend a good chunk of time browsing through and looking for new brands or waiting for something to catch my eye.
But on a more regular basis, I have a couple of brands that I look up every few days to see what's new.
I already know that I love that brand and what their sizing is like, and that I'll generally like what I get.
I have a handful of brands like that on thredUP (J.Crew, Gap, Ann Taylor, Loft), but my number one pick for the last little while has been Madewell.
One great thing about Madewell on thredUP is that they don't have a TON of things.
When I was working on this post, there were 157 Madewell items in my size. I can look through that in about 3 minutes.
For reference, in my size in J.Crew? They have more than 2,000 items at the moment.
If the brand you love has a lot of items, like J.Crew or Loft, it will automatically sort them with the newest items first, so you can easily see what's been added since the last time you checked.
I'd never owned something from Madewell before I discovered thredUP (in fact, I was only vaguely aware that Madewell even existed).
But after I bought this amazing pair of black jeans, I was hooked, and I've been slowly collecting pieces all year.
This green skirt is my newest Madewell acquisition and I've been wearing it non-stop this fall. It just looks good with everything, is easy to dress up or down, and has pockets.
What more could you want?
(Also, when I was writing this post and looked up Madewell to see what they had on thredUP at the moment, it goes without saying that four new Madewell items ended up in my cart).
Anyway, if you want to give thredUP a try but don't feel inclined to sort through 118,403 items, try this trick and see if it helps.
 SKIRT (via thredUP; similar) • LACE TOP (via thredUP; similar) • HEELS
BAG • WATCH • BRACELET • SUNGLASSES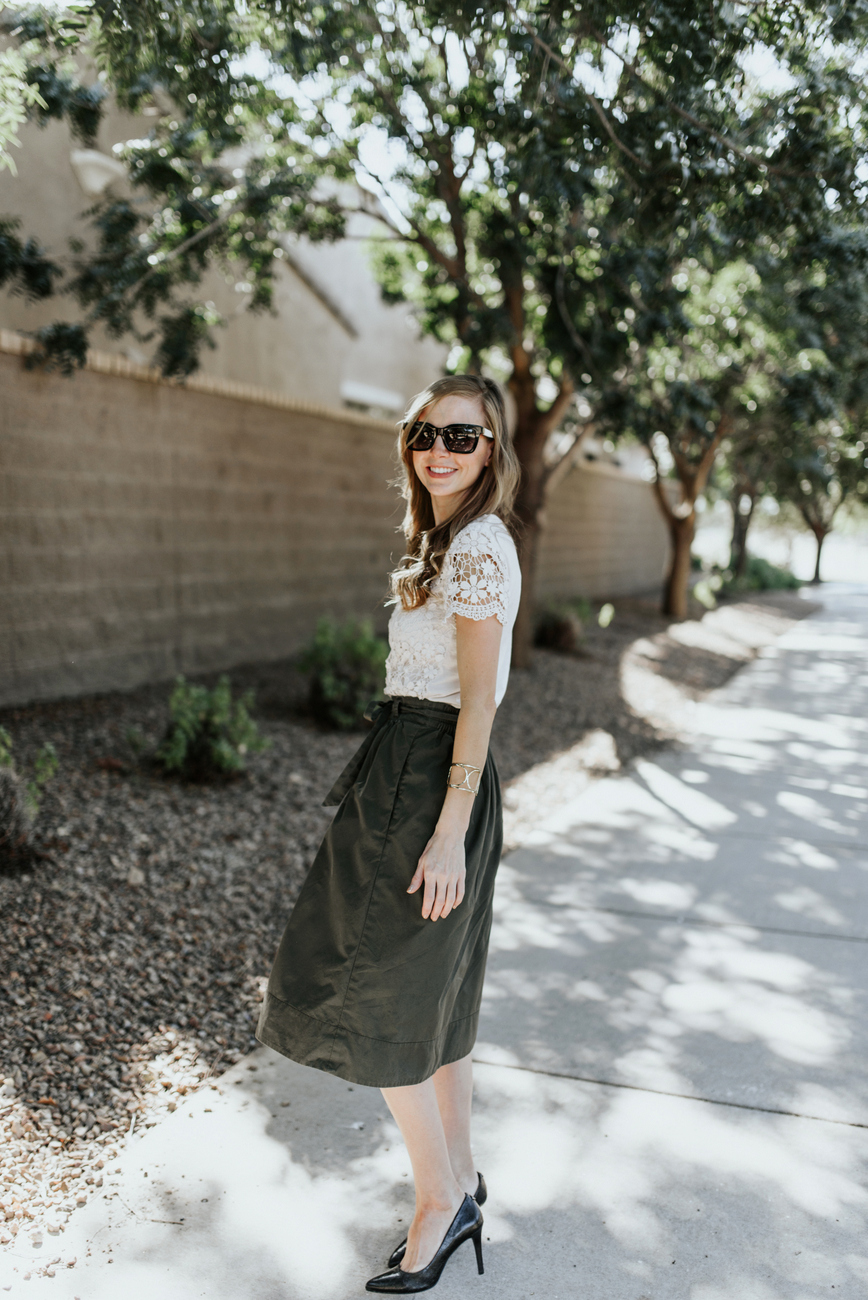 Photos by Christie Knight Photography