Wondering if Madewell jeans are worth the hype? Spoiler – they  TOTALLY are.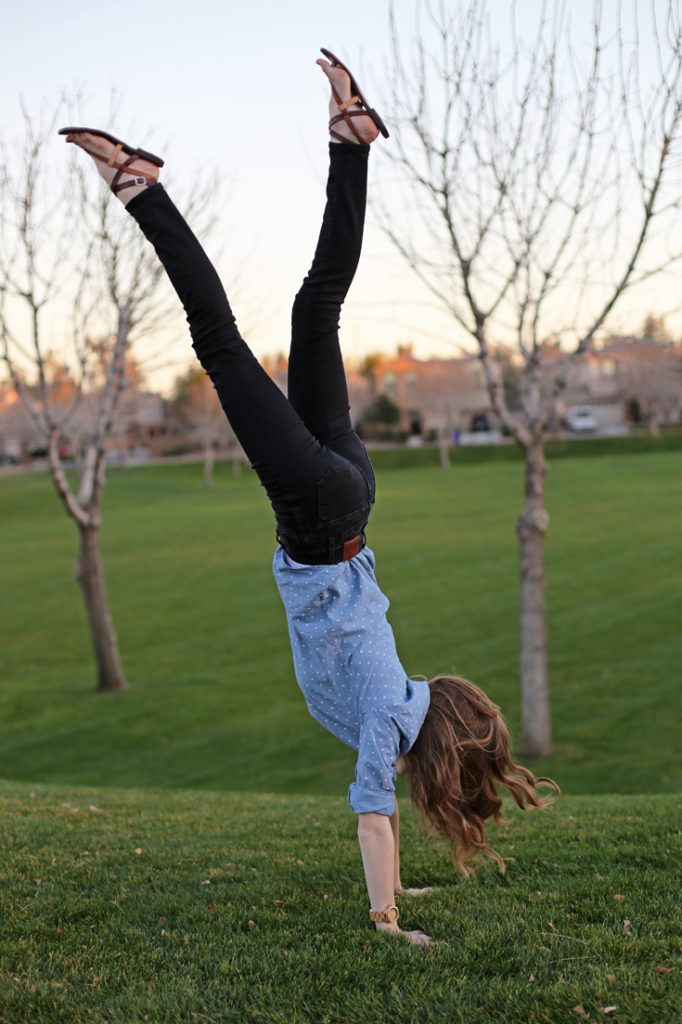 You know that thing where people rave about an item and you finally try it and are like, "Who knew? This thing is awesome?" (Everyone knew. That's who).
That would be these Madewell jeans for me.
I didn't actually own a single item of clothing from Madewell before this, despite how wildly popular they are (they're owned by the same parent company as J.Crew, which I love – probably 1/4 of my wardrobe is from there, so you'd think I'd have looked into it more, but alas, I was too busy doing other important things like reading chick lit or making cookies).
I've been on the hunt for a pair of black jeans for ages, since my last pair finally just gave up the ghost, and when this pair of Madewell jeans popped up on ThredUp, I put them in my cart as fast as I could.
Of course, my hopes were low, since this was about the fifth pair of black jeans I'd ordered, but the moment I tried them on, it was like the heavens opened and angels sang.
You know, assuming angels care at all about jeans.
These Madewell jeans are amazing. Also, I went up one size from what I would have expected (because that's what size showed up on ThredUp) and they fit like a dream.
Now I know why everyone raves about their Madewell jeans, and that's why I ordered a pair of white jeans from them last night. Crossing my fingers that they fulfill all my wildest hopes and dreams, which, apparently, are about white jeans. In those dreams, I also obviously have children who will never ever touch my pristine white pants with their sticky little fingers.
I finally feel like I have a solid jean collection (that would be three whole pairs of jeans that I really truly love) and then five seconds later, I realized that summer is coming right up and I should probably stop buying jeans and start buying shorts.
But I don't want to think about that yet.
If you liked this post about Madewell jeans, you might also like these posts: