If you sign up for Madewell Insiders, you get a free $25 Madewell birthday gift! Here's all the details about this perk.
Madewell wasn't even on my radar a couple of years ago (embarrassingly, I actually thought the name of the store was "Madwell" for at least two years – now you know why fashion blogging isn't my niche of choice).
Then, I ordered a pair of Madewell jeans from thredUP and I was an INSTANT convert.
Madewell forever.
Now, my closet has a good number of Madewell items, from a black dress I wear constantly to several of their fantastic t-shirts (this is my newest favorite and it's currently on sale for $15).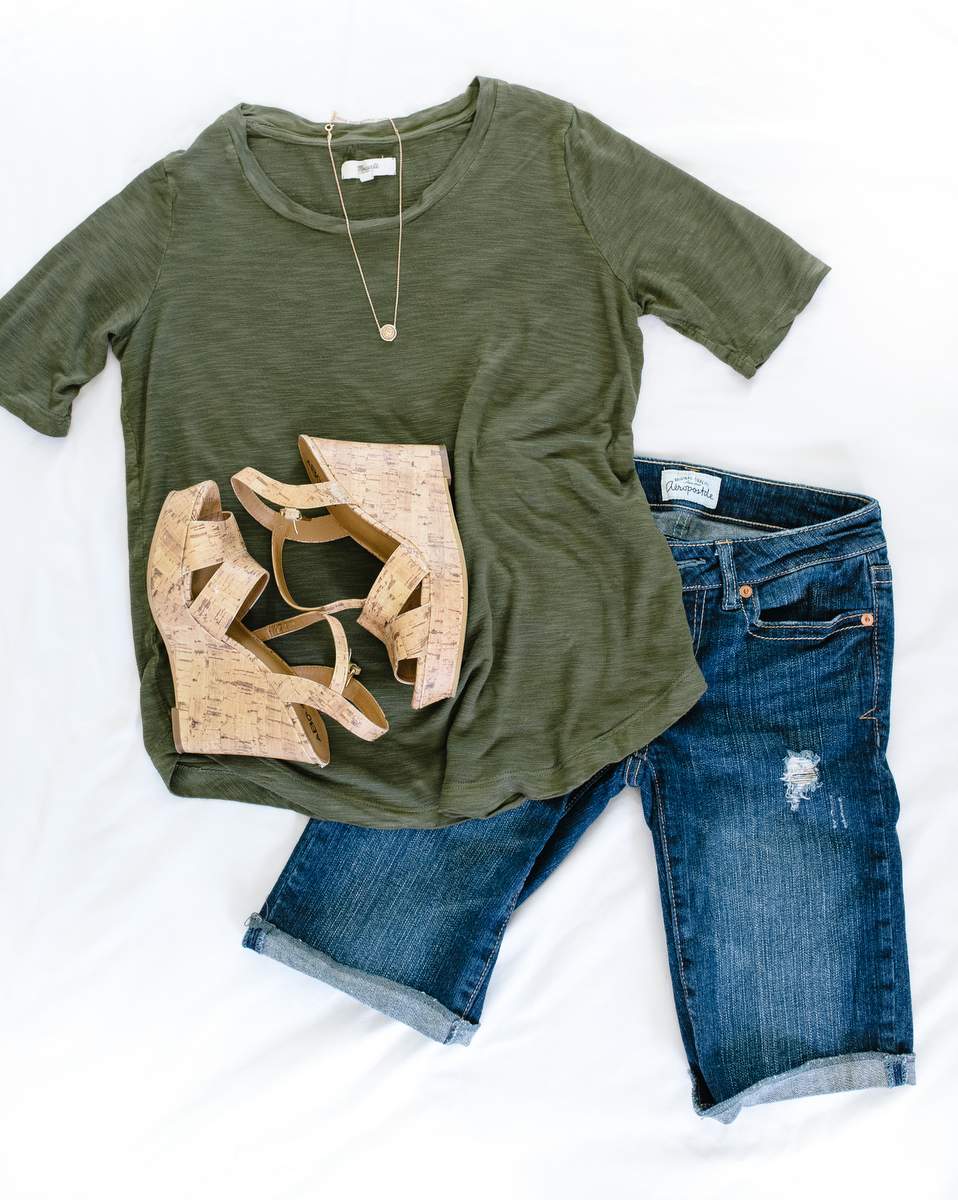 Then my sister Landen texted me in July and said, "Do you know about the Madewell birthday gift?"
Of course, I did not.
What are little sisters for, if not to keep you in the loop?
If you sign up for Madewell Insiders (which is free) and enter your birthday in your profile, sometime during the month of your birthday (generally around the 5th of the month), you'll get an email with a $25 credit to use toward your next Madewell order.
I mean, is there a better birthday gift than a Madewell birthday gift?
I'd argue that there isn't.
Because I'm the kind of person who likes to know all the details, I hopped on chat and asked them about a million questions about the Madewell birthday gift and any restrictions.
So, here's the deal with the Madewell birthday gift credit:
You need to sign up for Madewell Insiders BEFORE your birthday month begins.
You have to spend $26 or more to use your $25 Madewell birthday credit.
You can't combine it with another promotion (for instance, this past week, there was a 25% off Madewell promo code for all their new arrivals. Can't use it with that).
You CAN use it on Madewell sale items that don't require a code and already marked down.
It expires at the end of your birthday month.
Your free Madewell Insiders shipping applies to an order using your birthday gift
Obviously, they can change this program any old time they feel like it, so if you read this post two years from now and they've changed it wildly? That's their prerogative.
The hardest part, of course, is picking something to spend your Madewell birthday gift on.
Do you go with something on sale like this knot-front tee or a hair bow or a piece of jewelry so you only spend $1-2?
Or do you splurge on something and take advantage of the fact that you get $25 off it? I definitely eyed these leopard flats and these bow mules and . . . a pair of overalls (I don't know whether to be embarrassed or not about that one).
Also this shirt really was calling my name.
Now I'm waffling between this shirt which is $50 and this more basic shirt that's $32.
Clearly, the other thing I need as a birthday gift from Madewell is some personal shopping help.