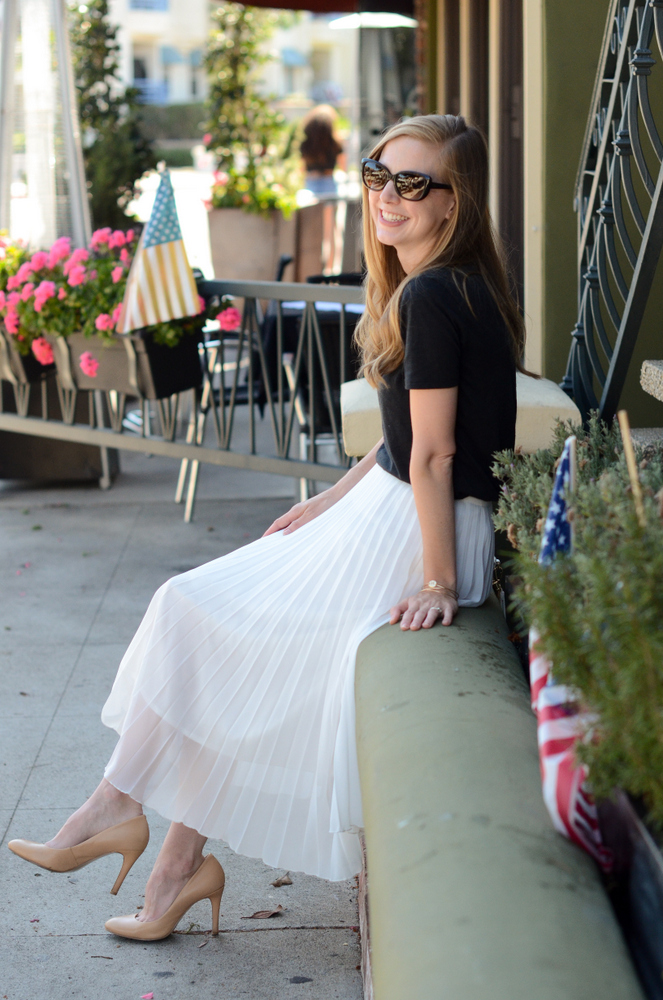 We've spent the weekend in Southern California with Merrick and her family.
Which means for this round of Raiding My Sister's Closet, I did actually steal one of Merrick's skirts to wear.
I feel like I've made a lot of progress in the shirts, pants, and shoes departments and it's easier to get dressed six days a week.
Then Sunday morning rolls around and I'm frantically flipping through all my skirts thinking, "I don't want to wear ANY of these!"
Flipping through Merrick's skirts on Sunday morning was significantly more fun. In fact, I loved this skirt so much, I ordered one for myself the next day (it also comes in lilac which is tempting).
Now at least I'll have one skirt to wear on Sunday. Would it be weird to wear it every single Sunday for the next three months?
Drop by 
Merrick
and
Lande
n's
 blogs and see what they are wearing for the summer (and P.S. It's Landen's birthday today – make sure to wish her a fantastic day in France today!):