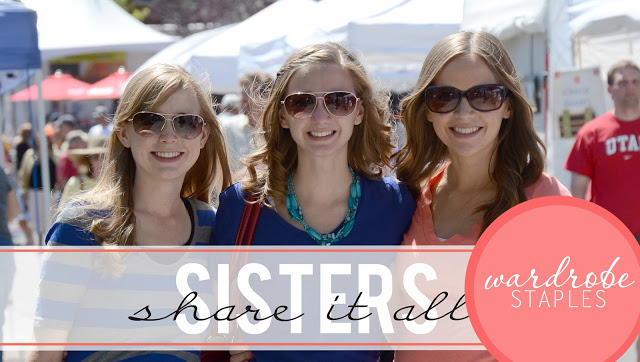 A month or so ago, I got an email from a reader saying she was pregnant and hoping to refresh her wardrobe after her baby was born.
She wondered if I had any advice for what pieces formed the backbone of my wardrobe that could easily be mixed and matched.
So I did what any sane person would do – I recruited my two very stylish sisters to help answer her question.
Together, we came up with a list of ten items that we see as pretty essential (feel free to disagree with our choices!) and we're each sharing some ideas of where to buy those ten items.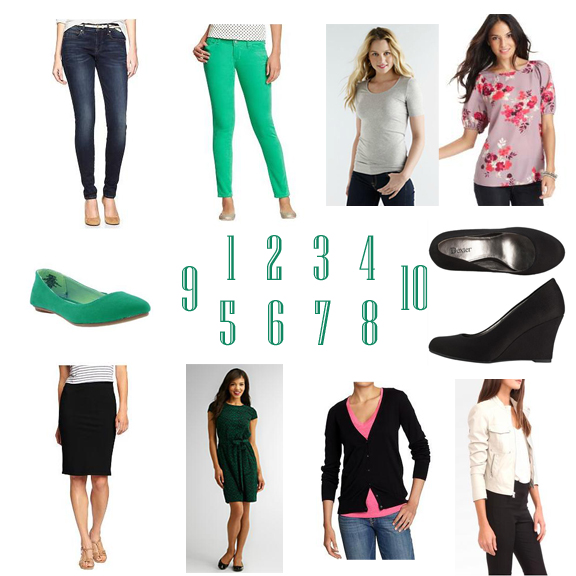 Next week, we'll show you our own versions of those ten items and after THAT we'll share a couple of outfits made up with those pieces. While you wait, you can check out Merrick and Landen's suggestions!