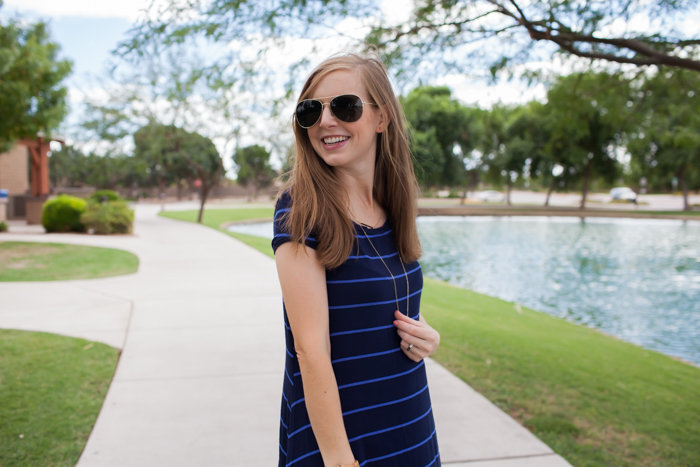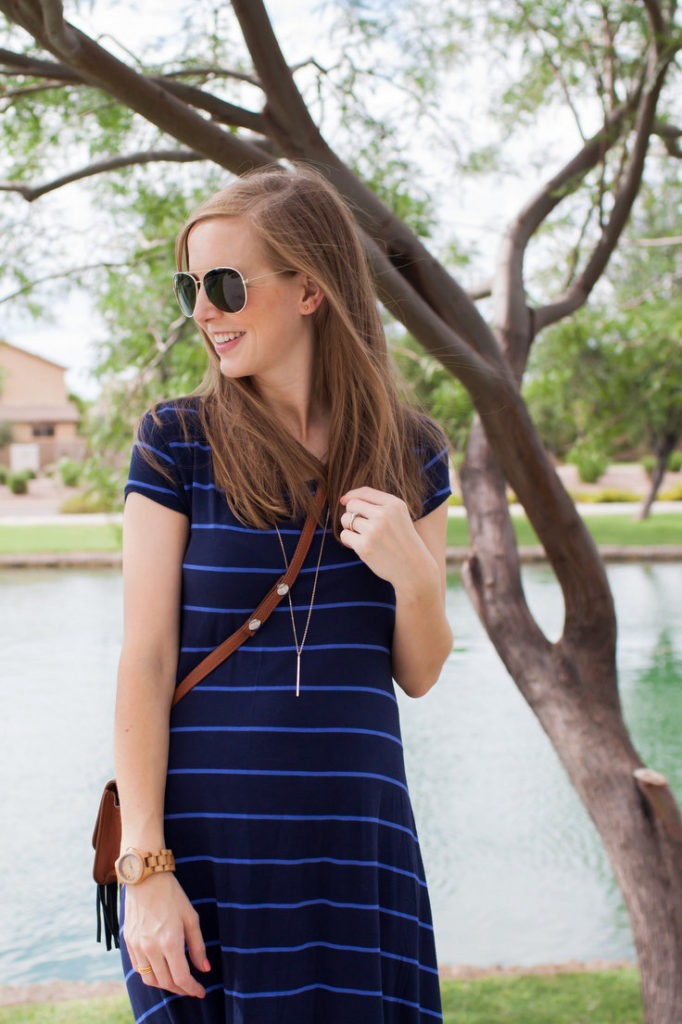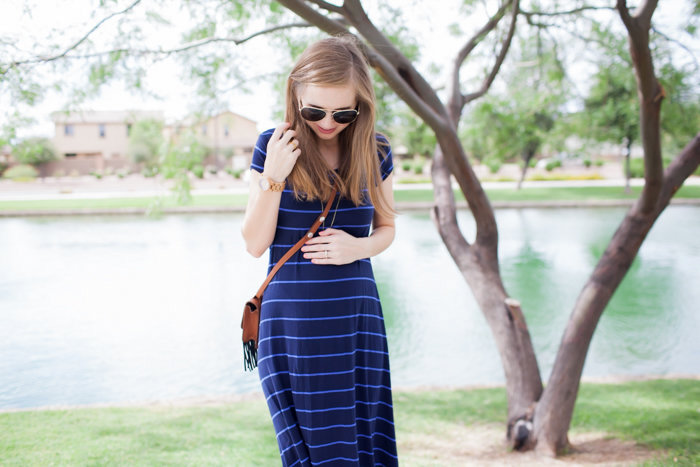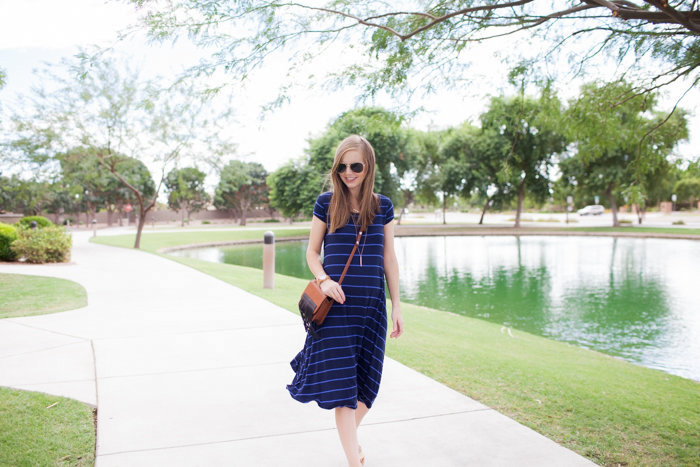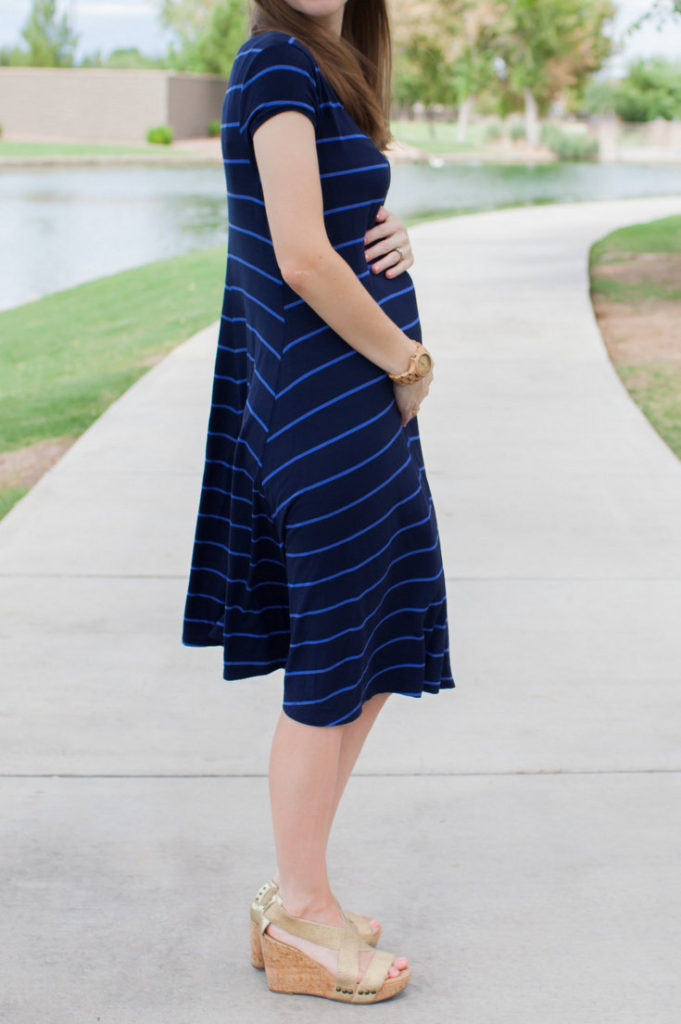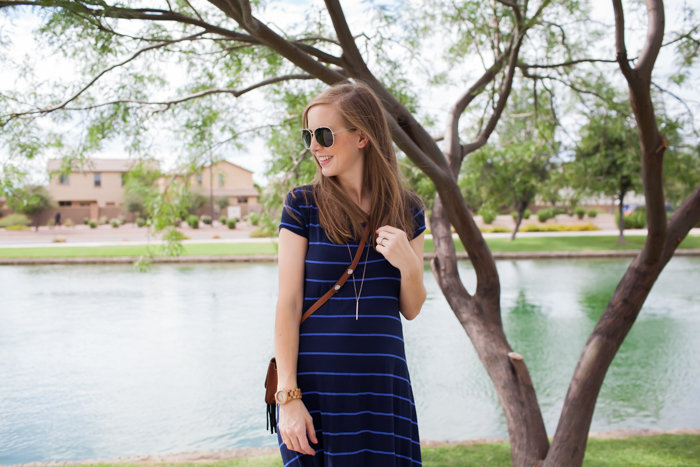 This post is sponsored by ThredUp, a company you already know that I love
Getting dressed when I'm pregnant is always an adventure (and not usually in a fun, exciting way).
But now, on my fourth pregnancy, I've gotten a better feel for what works for me when I'm pregnant, what to shop for, and I have a few items from previous pregnancies to make it easier.
These are the six guidelines I try to follow when I'm shopping for and dressing my pregnant body!
my maternity clothes rules
1. Splurge on a few items. When I was pregnant with Star, this was a pair of high-end maternity jeans that ran nearly $200 (about 10x more than I'd ever spent on a pair of jeans up until that point) and they were worth every penny. I wore them 4-5 times per week for many months, including up to the day my water broke, two hours before Star's birth. I felt like a million bucks every time I wore them, and they looked good with absolutely everything, including super cheap tops from the Target maternity clearance rack. Pick one or two items you know you'll get a lot of wear out, whether that's a pair of dress pants, jeans, a great top, or a dress, and buy one that fits you perfectly and will hold up to that kind of constant wear. ThredUp is a great place to snag those nicer items for a song – I found a pair of the same maternity jeans as my $178 ones for $36 a few weeks ago there.
2. Mix high and low-end pieces. I've learned over the years that high-end doesn't always mean better fitting or more flattering, and low-end items can be great too. The dress in these pictures is an Old Navy one that was $14.99 on ThredUp and it has a great weight and cut. And a cheap pair of maternity jeans looks great with a high-quality sweater or jacket. I try not to buy too many expensive things or all cheap things either.


3. Dress up a little more. I'm a pretty casual dresser regularly, but when I'm pregnant, I dress up a little more because casual veers quickly into frumpy when I have no waistline. I wear significantly more dresses and skirts than I normally do, and I wear more wedges or ankle boots with heels to keep from looking too stumpy. Plus, when getting dressed is already trickier than normal, a dress that you can just slip on is a lifesaver.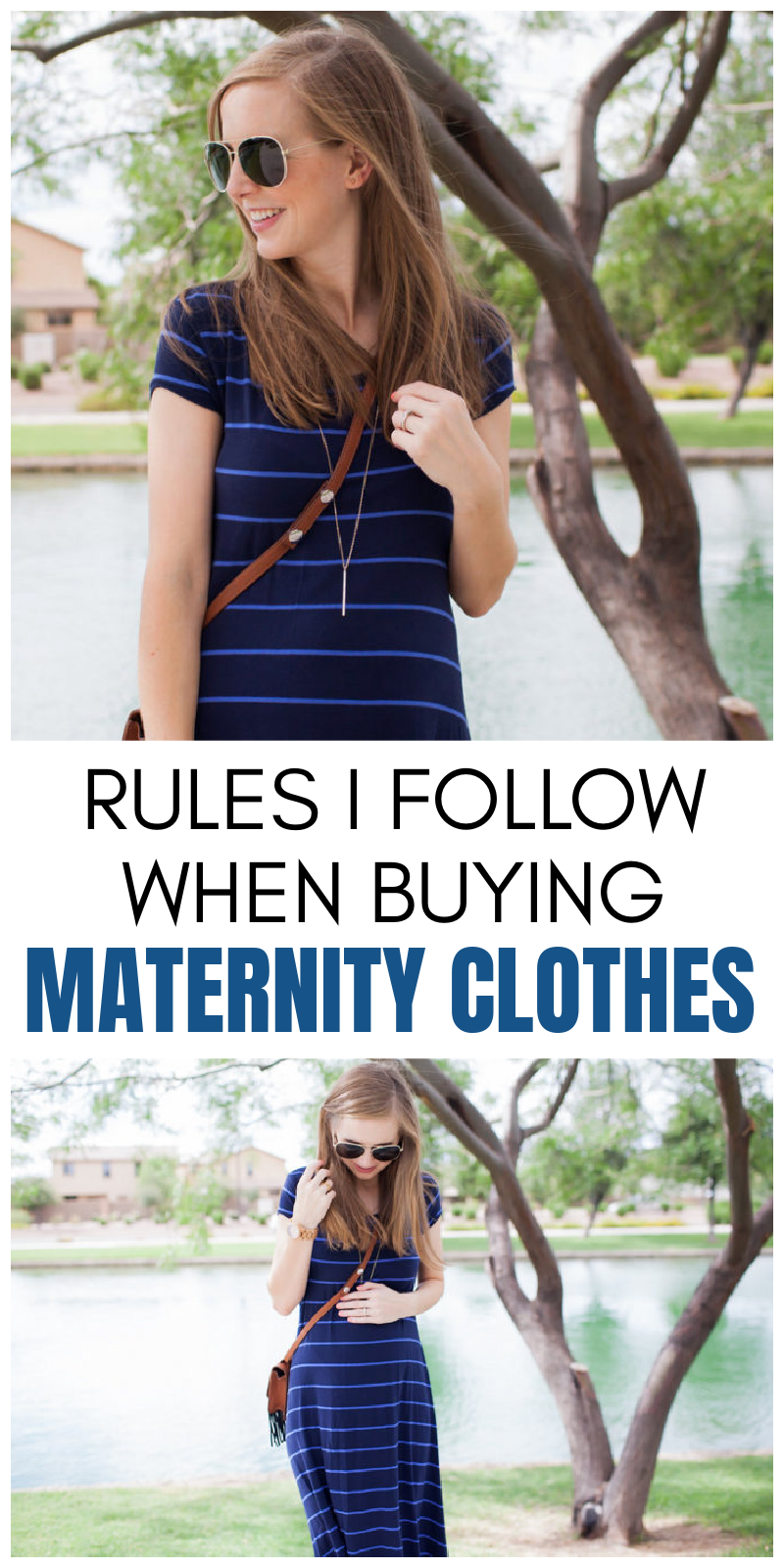 4. Buy some decent loungewear. I generally put on my pajamas pretty early in the evening, but nothing makes me feel more frumpy than being pregnant and wearing an oversized t-shirt and sweatpants (and feeling frumpy always puts me in a bad mood). I ordered a pair of really nice J.Crew leggings for a whopping $11 from ThredUp that have fun little gold ankle zippers and are thick enough to be decent if I have to answer the door after 6:50 p.m. I also have a couple of nice drapey cardigans and paired with leggings, they're super comfortable, but I also don't feel like a complete slob.


5. Check out non-maternity options. I am NOT one of those women who can wear non-maternity items throughout my pregnancy. That rubberband trick lasts me approximately ten minutes because I carry my babies so low. So I'm all about actual maternity clothing. But I also try to get look for non-maternity items that will work too, like short dresses or tunics because they're long enough to cover my growing bump or leggings in a size or two up. My most worn skirt last pregnancy was a stretchy pencil one I bought on the clearance rack at Old Navy for $6 in one size up from my regular size. It fit me up until the very last few weeks and then I wore it to Star's one week pediatrician appointment and felt absurdly happy that I was wearing non-maternity clothing (even though it had obviously fit me up until about 36 weeks).
6. Save some of your budget for the last month or two. I'm always so disinclined to buy anything during those last two months when the pregnancy finish line is so close, but by then, I'm always twice as big as I thought was possible and I'm down to very few items that fit. When I got back from London at about 33 weeks pregnant, my mom bought me three new maternity shirts at Target and just those few extra things made getting dressed during the last stretch bearable.
And then, when you're not pregnant anymore, toss all the maternity items you never want to see again into a pre-paid bag and sell them to ThredUp and use the cash or credit to buy a few new non-maternity items.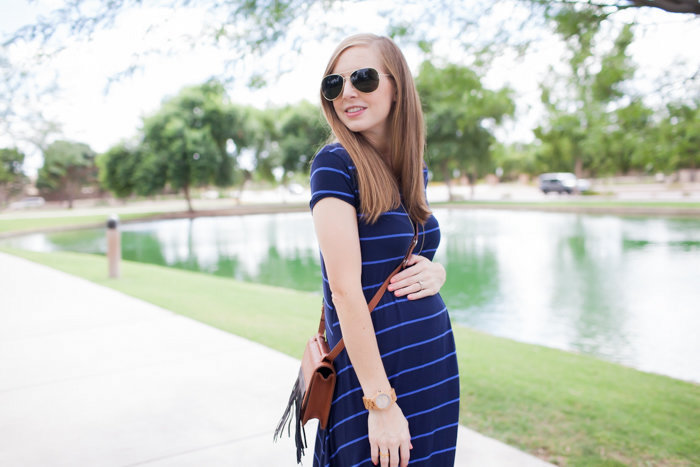 if you like this post about my maternity clothes rules, you might like these other posts: