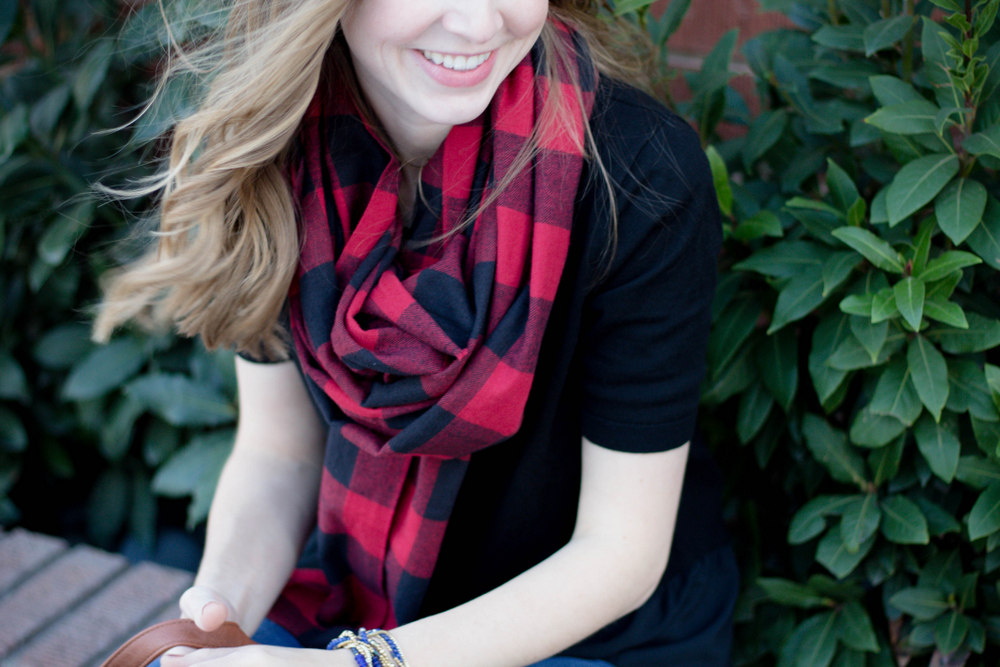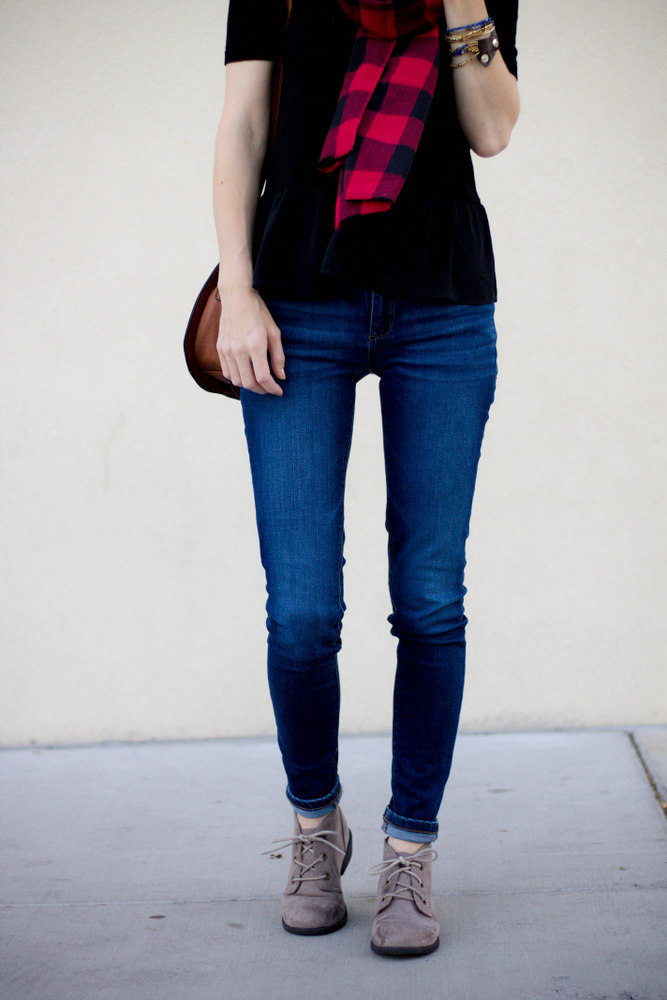 A weird thing happens when you take outfit photos.
You start feeling like you need to buy new things because haven't you already worn those jeans in the last four posts? Yes. You definitely have.
The other thing is that the real money in fashion blogging is from affiliate links (meaning when you buy something that a blogger links to, they get a kickback. I'll tell you what, the kickback for clothing is about twenty times as much as the kickback for books).
So it's in their best interest to be wearing new things that are still available for sale so you can click through and buy them.
I have nothing against affiliate marketing because I appreciate as much as anyone someone with great taste saying, "Here's a pair of shoes that are ridiculously awesome" or telling me what style of purse is hot this season or notifying me about something on a killer sale. If they make some money on helping me out that way, I am not the slightest bit opposed. No one's forcing me to spend money and when I do want to buy something, I have a better idea about what to purchase.
I also am happy to collect the fifteen cents I make (no exaggeration – it really is that small) when someone buys a book through a link on my blog. If you'd like to buy seven books, I'll happily go treat myself to something on the dollar menu. And if something I own is still available for sale, I'll certainly use an affiliate link.
When Brooke of Silver Lining Photography and I met up to take some photos a few weeks ago, I had this strong urge to go to the store and buy something new just so it'd be something different and so it'd be something I could link to.
But frankly, that's not me. I'm not a huge clothes shopper and I'd never pretend that I have some great eye for style. Ever since I stopped pursuing free clothing for my blog two years ago, I've felt like I could really focus on getting things I loved and not worrying about posting them unless I felt like it. No making an outfit work around an item that actually didn't fit that well or that was poorly made.
So instead of dragging my three children on a likely-fruitless tour of the local mall, I forced myself to look in my own closet instead and figure out an outfit from what I already owned.
And I ended up with a top I bought on mega sale at Loft at the end of the summer, my favorite pair of jeans (again! always!), shoes I bought at Ross a few years ago, a purse Merrick gave me for my birthday, a scarf I made myself and jewelry from my Rocksbox subscription (you can get a free month with the code "everydayreadingxoxo").
No trip to the mall required.
And an outfit that really felt like me. If only there was something from ThredUp in this outfit, it would be the perfect representation.