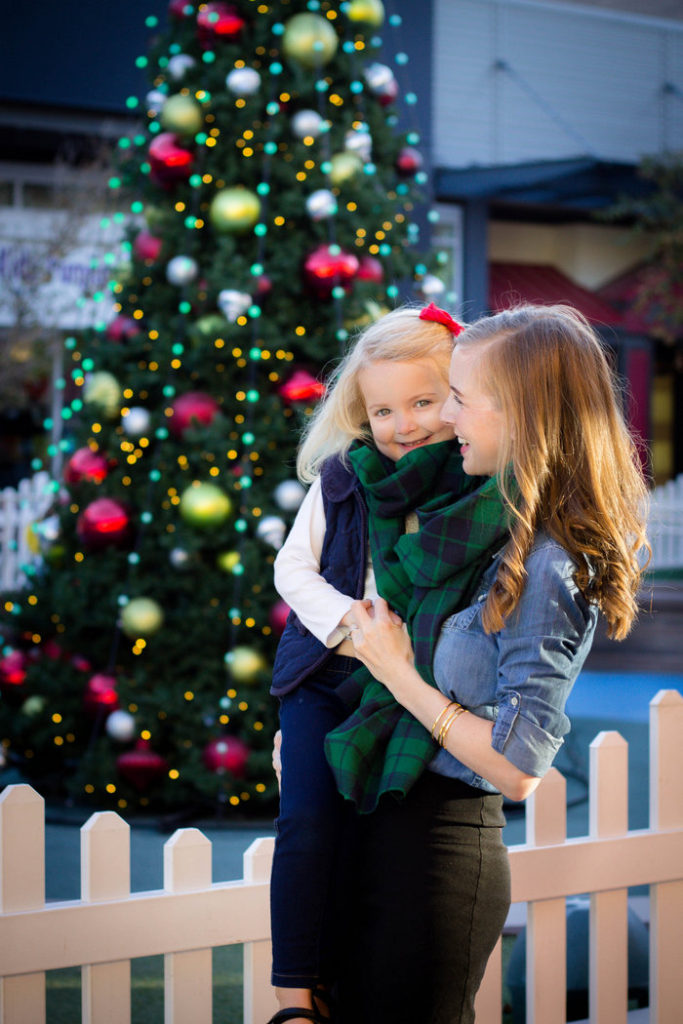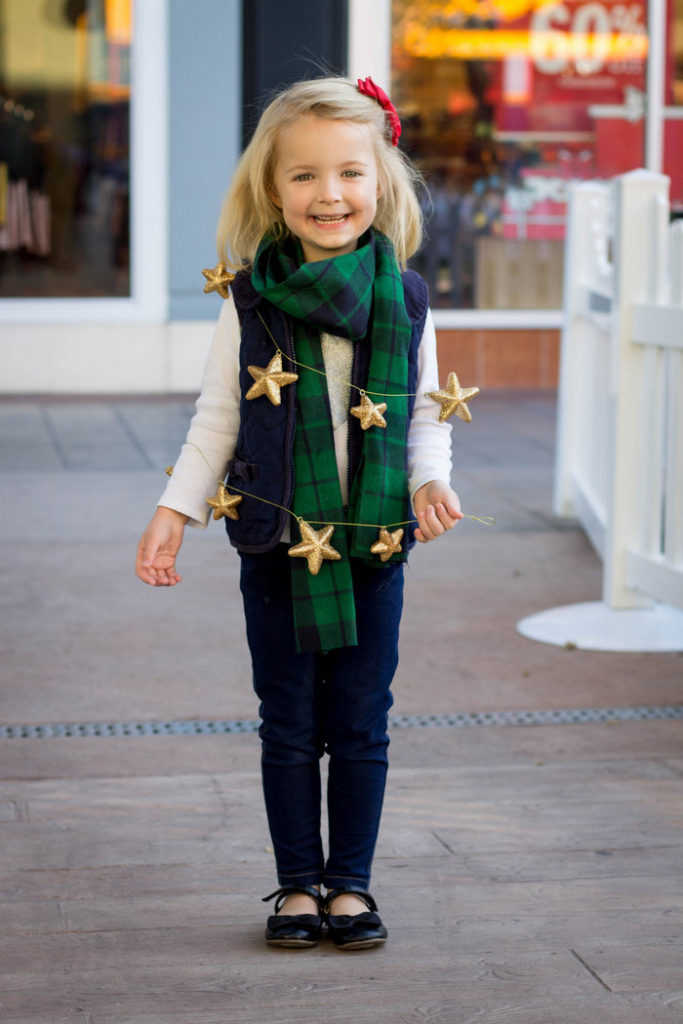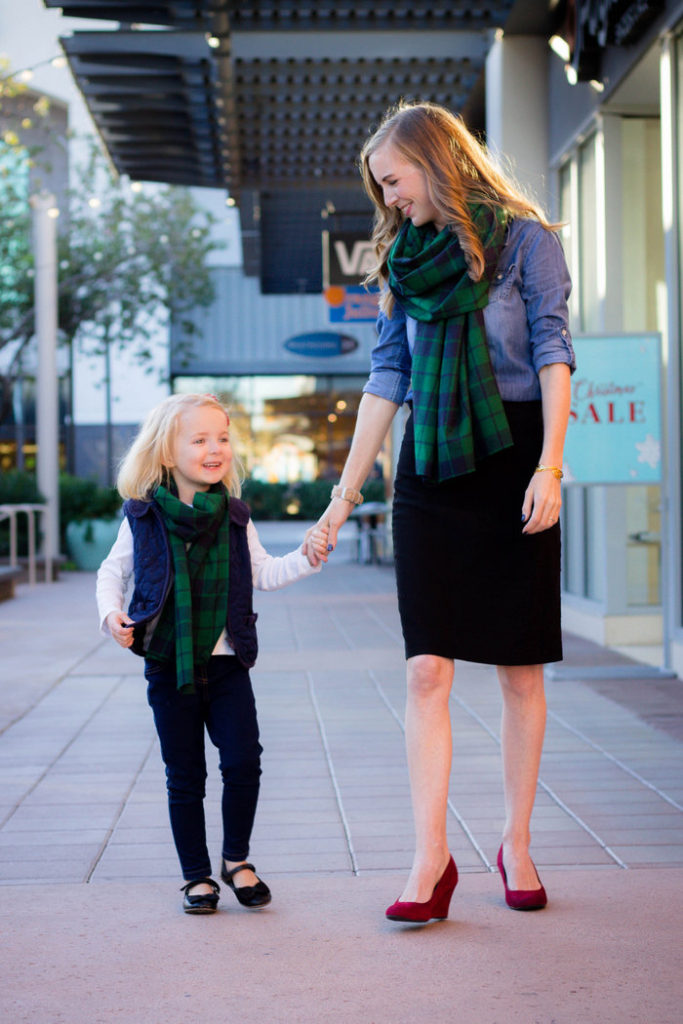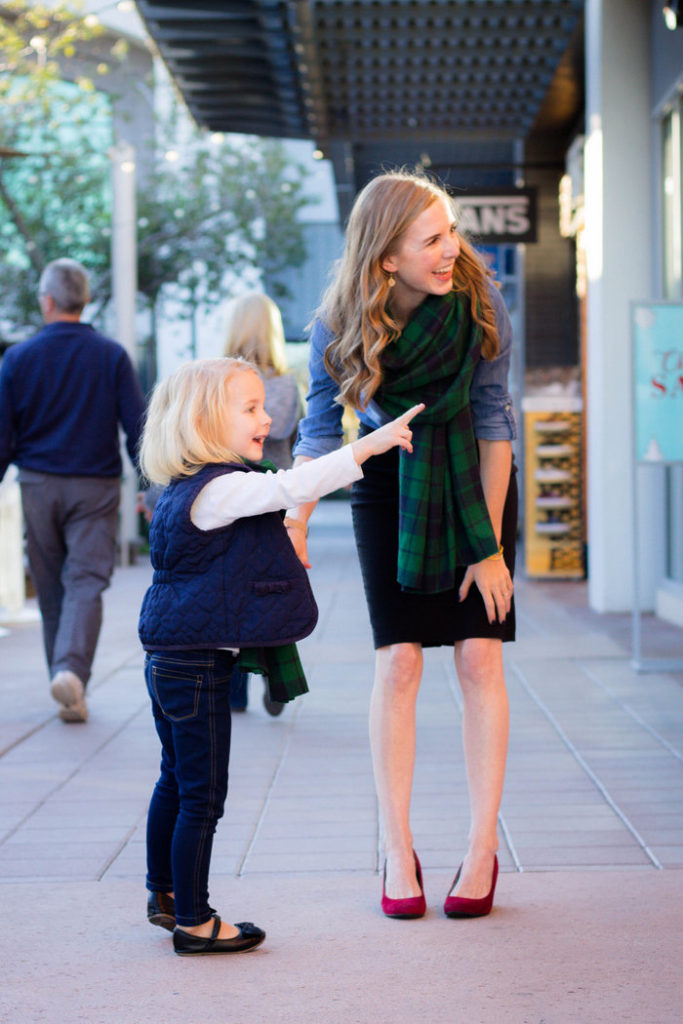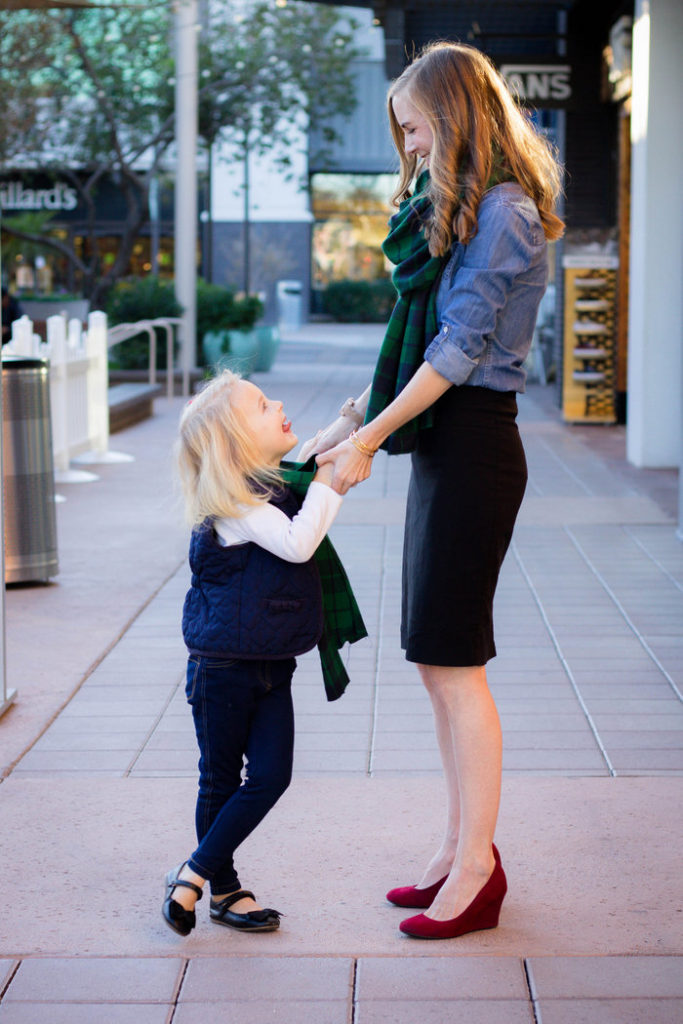 One of the most popular posts on my blog is this buffalo plaid scarf I made a couple of years ago for less than $5. It's held up fantastically, gone all over the world with me, and washed up beautifully after run-ins with sticky toddler hands.
I have a big pile of scarves in my closet, but this is the one I pick up the most and I've been meaning to make another one in a different color for at least a year.
This year, with blanket scarves super trendy, I figured I'd make one of those instead. I looked up the measurements of a couple of blanket scarves and found that almost all of them run about 60 inches by 28 inches.
When I went to Jo-Ann Fabrics to buy some plaid fabric, I discovered that all the fabric was around 42 inches wide. I bought a piece 60 inches long (with one of those ubiquitous 40% off coupons, it cost me about $5) and came home and trimmed it down to 28 inches wide.
Which left me with a 12 inch wide strip. Perfect for a little girl who always likes to match her mommy (or her sisters – you should have seen the uproar last week when the two little girls were wearing matching outfits and Ella didn't have an outfit that matched).
Like I did on my buffalo scarf, I sewed two seams around the edge to keep them from fraying and voila! Two matching scarves that took about 15 minutes to make and cost less than $3 each.
You could buy one (here and here are a couple of options), but this is one of those things that is so ridiculously easy and cheap, that it seems silly to pay $30-$50 for someone else to make you a square of fabric. It's a perfect gift for the holidays, too.
Also, I planned to make one for Ani too, but she was insistent that she did NOT one and she REALLY didn't want to be in any pictures. So. . .okay then.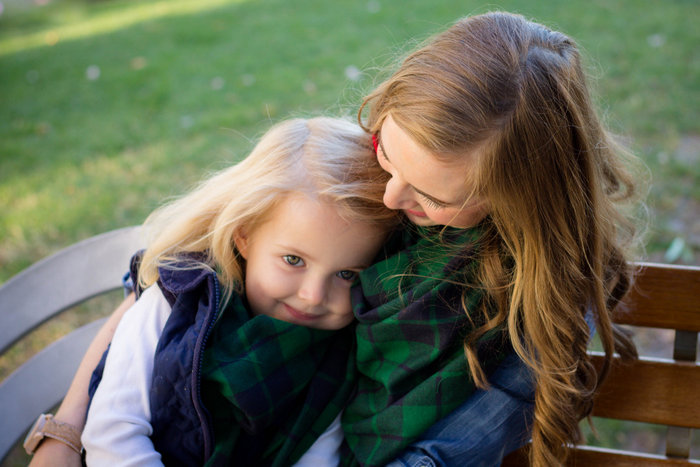 if you liked this post about making matching scarves, you might also like these other posts: