A few years ago, one of my fun goals was to try Stitch Fix for the first time.
But I didn't really start using Stitch Fix regularly until last year (Bart got on the bandwagon long before I did and he is possibly the world's biggest fan of Stitch Fix Men – if you have a guy in your life who hates to shop, seriously this is the best thing ever).
Now I've been using Stitch Fix consistently and I've learned some great tricks for how to make the most of Stitch Fix.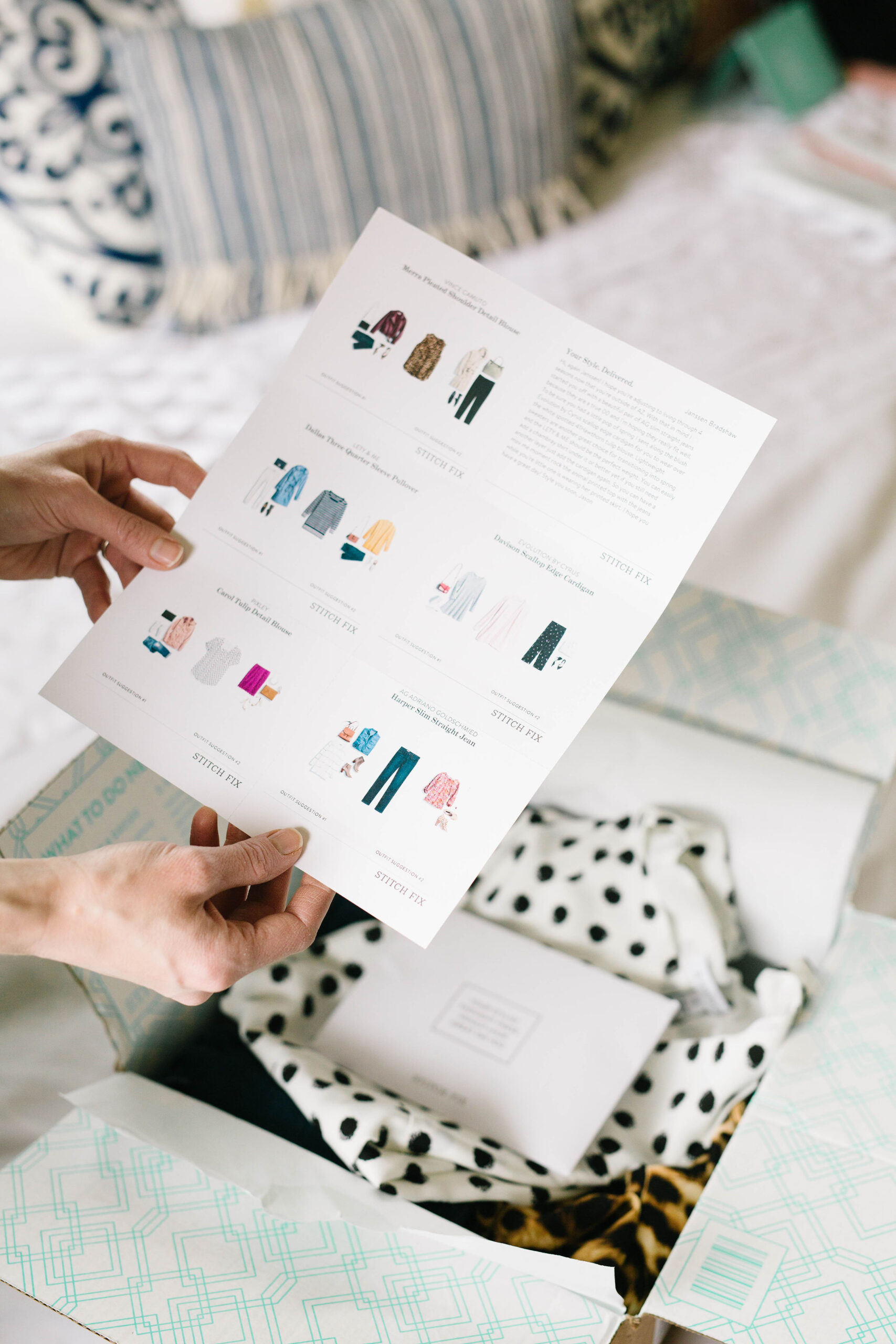 First, off, here's a few things you should know about Stitch Fix.
It is not a subscription. You CAN set your account to have Fixes sent on a regular basis, but my guess is that most people don't. Basically, you just order a Fix whenever you need a few new items for your wardrobe.
You'll get 5 items in your Fix. This is the same for both men and women's fixes (kids usually have 8-10 items) and it's always this way. Five items, every time.
There is no set cost. There is a $20 styling fee which is applied toward any clothing you keep (if you sign up through this link, you'll get $25 of credit toward your first Fix, so you won't have to worry about the styling fee) and then you pay for whatever clothing you keep. You can set your price range for various items (e.g. you're probably willing to pay more for a coat than for a t-shirt) and the total price of your five items will depend 100% on what you've set your budget range as and what items you've asked for. If you get some sandals, a t-shirt, a pair of shorts, a casual dress, and a belt bag, that's probably going to be significantly less expensive than getting a warm winter coat, winter boots, jeans, a sweater, and a leather handbag.
You can send back (for free) anything you don't like. You're only charged for what you keep. There IS a 25% discount if you keep everything, so sometimes it's worth it to keep all five items even if you only really love four of them, but if there's only 1-2 items you love, definitely send the other items back! There is a bag with a prepaid label on it, so you can just toss the items you don't want to keep into the bag, seal it shut, and hand it to your mail delivery person. Easy-peasy.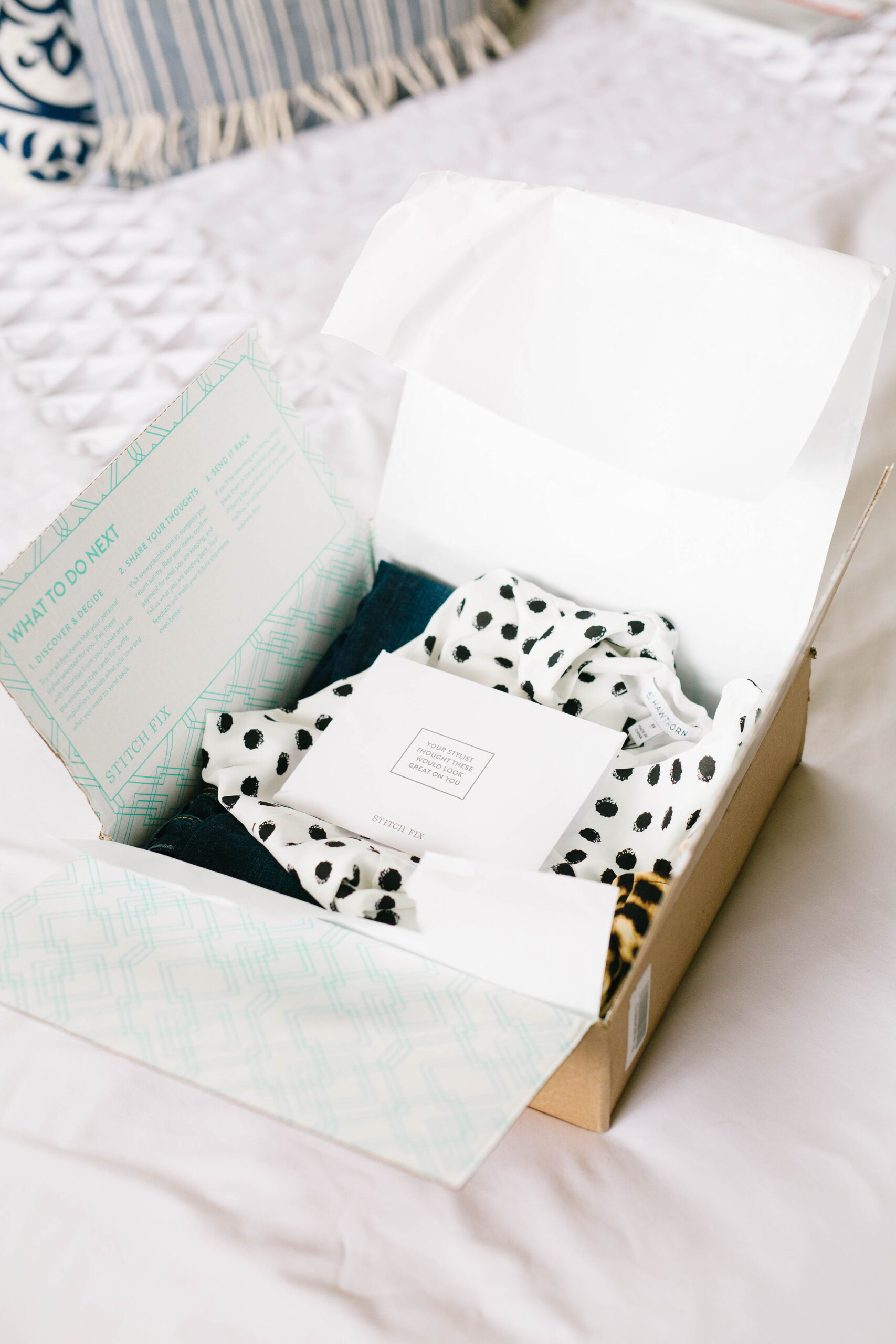 How to set yourself up for Stitch Fix success
Before you order your fix, you'll want to do a few things to set yourself up for getting the best possible Fixes.
Fill out your profile on Stitch Fix. This will ask you everything from your shoe size to what patterns and colors you like (or hate), plus have you rate a bunch of different outfits as ones you'd wear or wouldn't wear.
Put together a Pinterest board. Make a board on Pinterest and pin at least 10-15 outfits you love. And in the caption, be specific about what you like. Is it the color scheme? A specific pair of shoes? The tailored look of a jacket? The casual but put-together vibe? This really helps your stylist know what kind of overall look you're going for and how to pick items that will work in your closet.
Be specific about what you will and won't wear in your profile. If you don't wear sleeveless tops, make sure that's clear. If there are items you don't want sent, note that too (I've asked to never get jeans because I prefer to buy my denim used on ThredUP and I've never gotten a pair of jeans from StitchFix that fit me well). If there are colors you hate, tell them (Bart's profile notes that he despises teal and turquoise). The stylists are good at their jobs, but they aren't mind readers, so they'll have no way of knowing you hate athleisure wear or pink or heels if you don't tell them.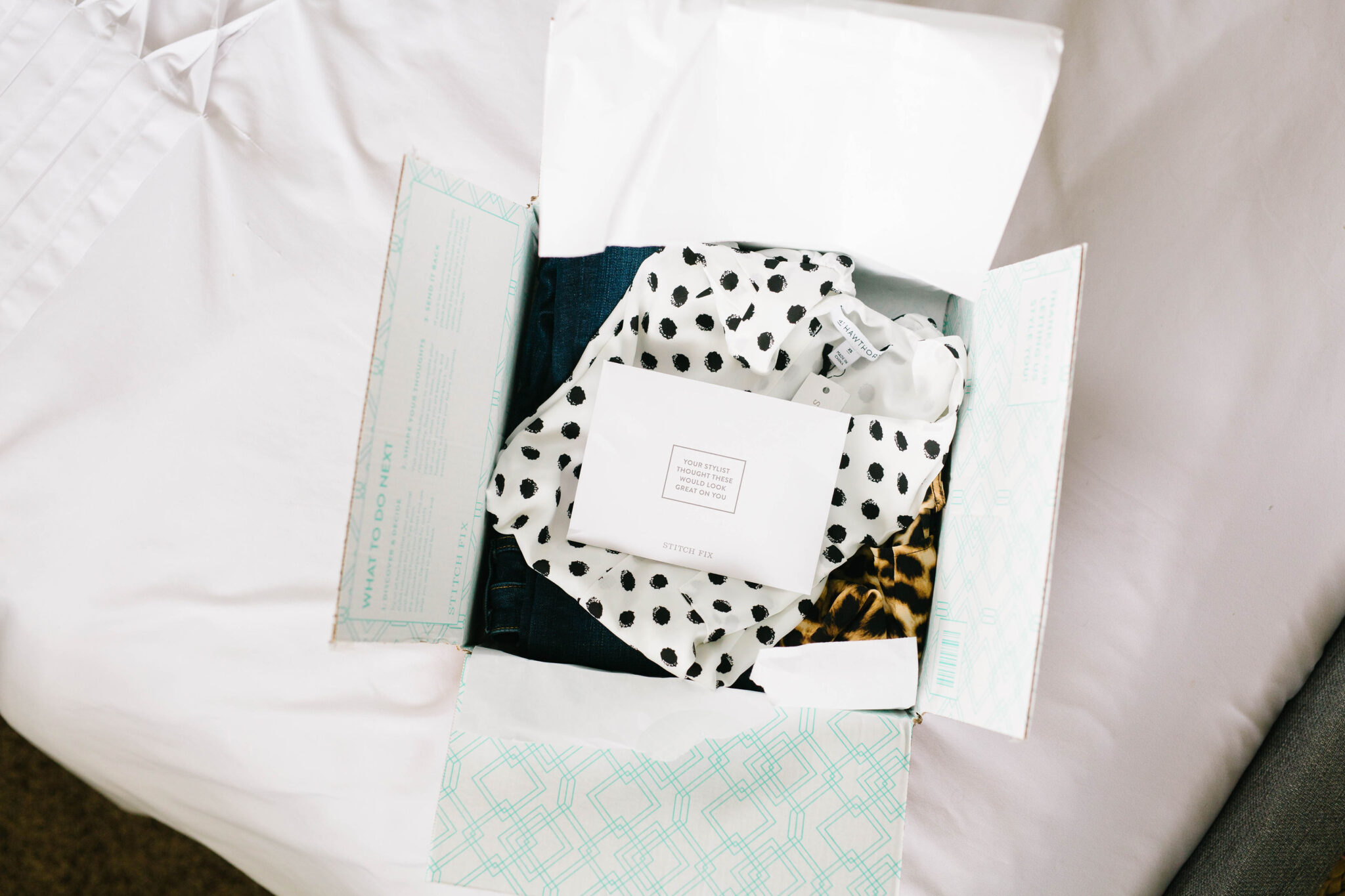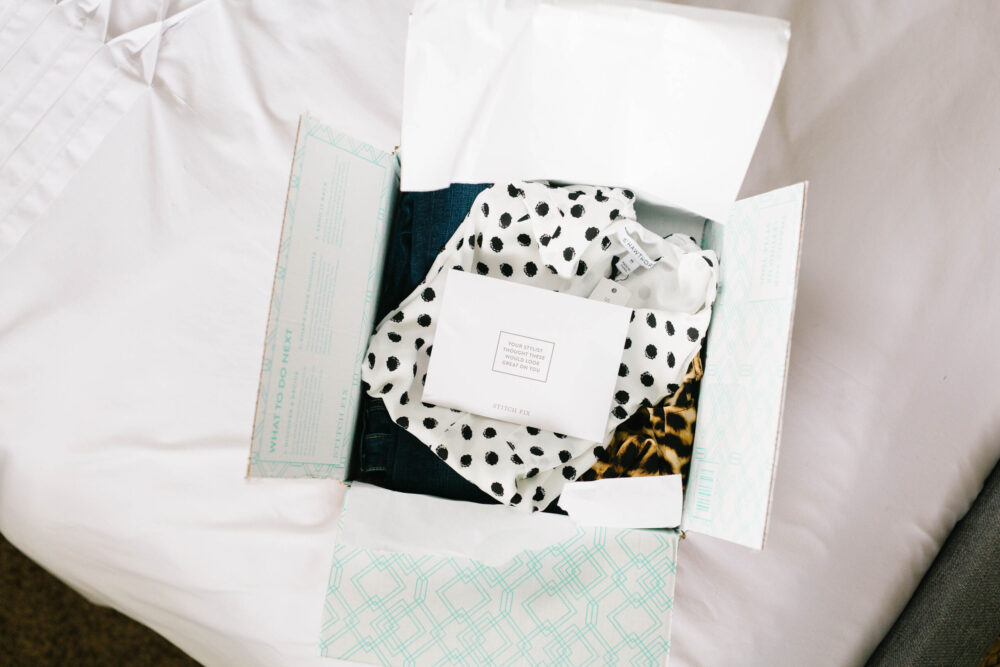 Okay! So now that you've ordered your Fix, here are some tips for making the most of it.
Try every single item on. Preferably twice. Since I order almost alllll my clothes online, I've learned how vital it is try things on. And when you try on a dress, put it on with the shoes you'd wear it with. Or a pair of jeans with that top so you can see how they work together. Anything I like and plan to keep, I set aside and try on a second time the next day to make sure!
If you need a different size or color, see if that's on option. One thing I love about StitchFix is that you can often exchange an item for a different size so if a sweater is a little too snug or a pair of shoes is too big, you can exchange it for a different size (you'll see that option when you checkout!). They often also have items in multiple colors, so if you love an item's fit but aren't wild about the color, send a quick note and see if there are other color options.
Be willing to branch out a little. One of the points of Stitch Fix is to help you try new things. So if an item doesn't immediately seem like a win, it's worth it to give it a try. I got a jacket in one of my Fixes this winter that I was totally not hyped about, but when I tried it on, Bart had nothing but good things to say about it and suggested I keep it. It turned out to be one of my very most worn items this year! It paid off to take a risk on something that wasn't immediately and obviously my style!
Send back the things you don't like. I think it's easy to keep things just because it's sitting there on your bed with your other Stitch Fix items, but unless it's cheaper to keep an extra item then send it back, send back the items you don't want! You can always order another Fix and get something you'll like much better and will actually wear. There's no point in keeping things you don't actually like.
Give detailed feedback. When you check out, take the time to leave specific feedback. Was that orange top just more lurid than you'd ever wear? Did you LOVE the sleeves on that top? The more you tell them about why you loved or hated each piece, the better each Fix will be.
Update your profile every season. Since styles and lifestyles are always changing, make sure you spend 10 minutes every season updating your profile. You might have said "only skinny jeans" a year ago, but now you're suddenly willing to try some straight jeans. Or maybe you've moved and suddenly shorts are a much bigger part of your wardrobe than they were last summer. A few minutes of updating will make sure you keep getting good Fixes.
Any other tips for using Stitch Fix? I'd love to hear!
If you liked this Stitch Fix review, you might like these posts too:
Photos by Heather Mildenstein