Have you heard of Junior Library Guild?
I discovered it when I was a student librarian in grad school and the librarian I worked for had several subscriptions. Each month, a box of new books in the categories of her choice would show up and it felt like Christmas every single time!
When I was a school librarian, I never had the budget to be able to subscribe to Junior Library Guild but over the years, I've used Junior Library Guild EXTENSIVELY to discover new books.
Here's how it works: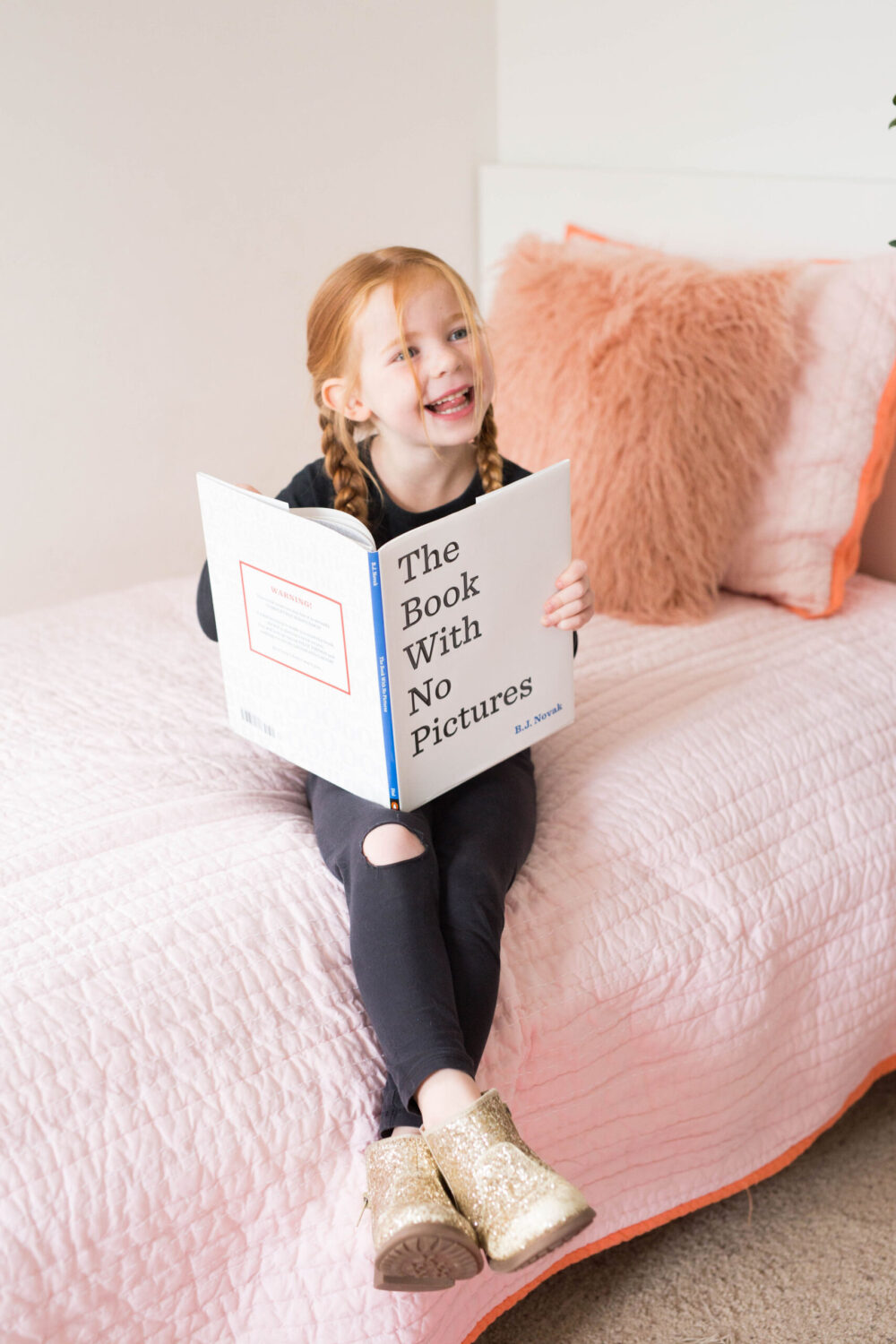 Everything You Should Know About Junior Library Guild
Junior Library Guild has 85 different categories, ranging from Pre-K books to Adult crossover books (meaning adult titles that will be of interest to teen readers). Each month, you get the new title from each category shipped right to you, ready to go.
They also have the books set up so you can add them right to your catalog and shelves with very little effort, so that's super nice for libraries.
And almost 95% of their book choices go on to win awards or get star reviews. So their track record for picking great books is REALLY solid.
You certainly could use Junior Library Guild to build your home library, although I think the vast majority of their customers are libraries, not individuals.
You might be thinking, "well, this all sounds great if I was working in a library, but what does this have to do with me?"
And here's why I LOVE Junior Library Guild.
Anyone can visit their site and see the books they've picked for every single one of those 85 categories. So if you're looking for great new recommendations, Junior Library is a GOLD MINE.
In the last year, they've stopped showing their three most recent picks, but other than that, you can see all the picks since they started that category.
So if you want some Easy Reader books? Check out all their recommendations and request them from your library!
Orfantasy books for middle grade readers? They have those too.
How about graphic novels for young adults? You're good to go.
With 85 categories, there are SO MANY options (sports books, biographies, religious books, science titles, and on and on!), and you can see them all here.
There are a couple of categories I especially want to point out because I get asked for books in these categories so often.
These are books for readers who aren't reading at their regular reading level – so they may be reading at more of a 1st or 2nd grade level but they're in 6th or 7th grade and don't want to be reading a bunch of stories about a cat who ate a rate.
For these readers, there is the High Interest/Lo Reading Level for Middle Grade category and the PG High Interest/Lo Reading Level for Middle Grade and Young Adult or the Hi-Lo Mature category (e.g. NOT PG titles).
On the other side, there are kids who read at a high level, but still are young. For these kids, they have PG Middle Grade and PG Young Adult. 
Basically, if you need book recommendations in any category for any age, Junior Library Guild has you covered. It's the most incredible resource and there's no faster way for me to max out my library card than taking a little peek at their site.
Any questions about Junior Library Guild? I'm happy to help!
If you liked this post about Junior Library Guild, you might like these posts too: