Right now, I feel like I'm drowning in good book options. Sometimes, my reading life feels like a desert, where I'm desperately searching for ANYTHING good to read but right now, it feels like good titles are flying in faster than I can get to them!
Here are some of the books I'm reading right now: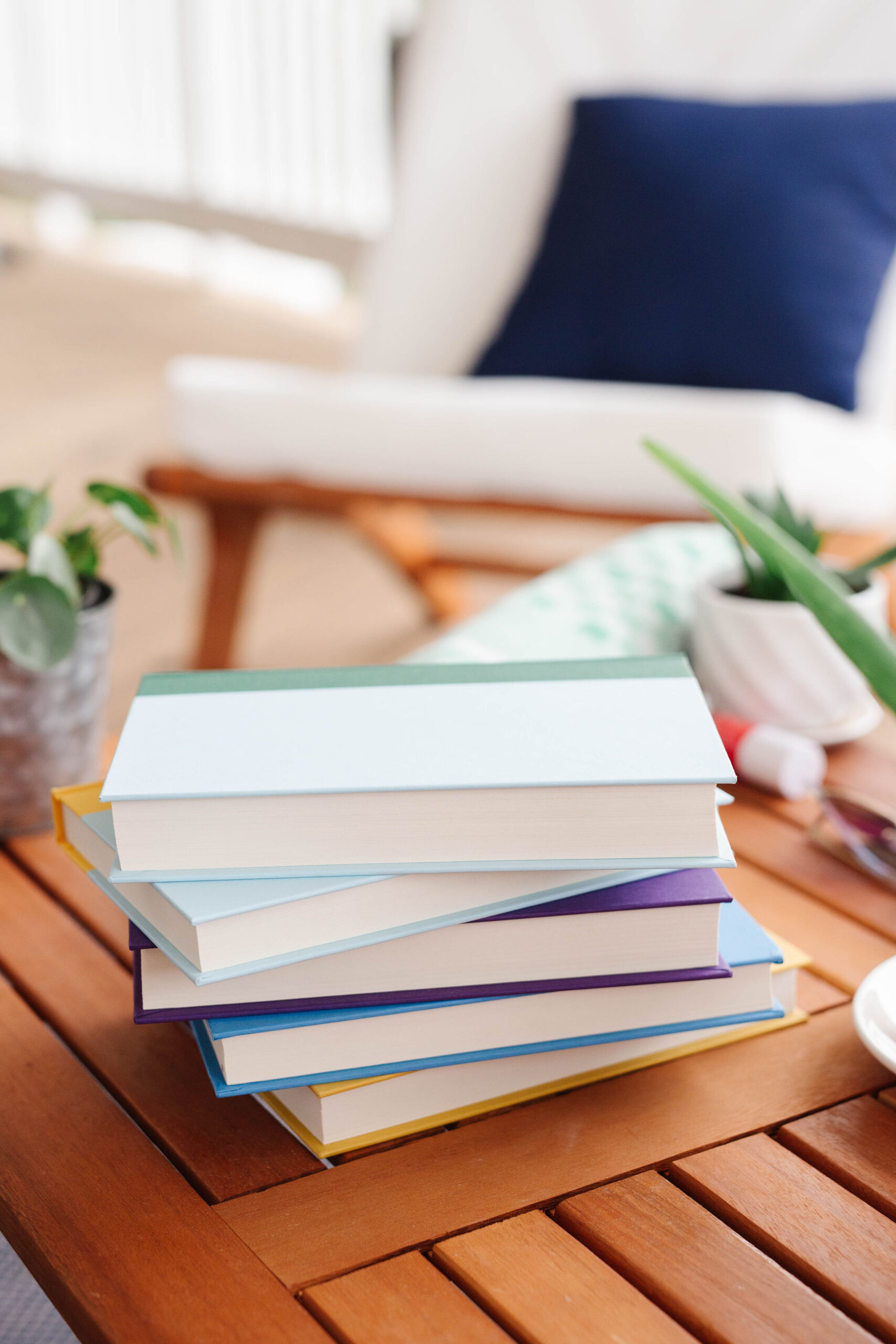 6 Books I'm Currently Reading
Glitch by Laura Martin
This was one of the books on my list to read to the girls this year and we've loved this time travel novel so far! It switches back and forth between the POV of the main girl and boy which is a little tricky for Tally to keep track of, but it's quick moving and lots of fun history moments woven in.
The Do-Over by Lynn Painter
One of my favorite books on the 2021 Summer Reading Guide was Better Than the Movies and I've been seeing her newest book popping up all over the place (it's a Groundhog Day meets Valentine's Day YA romance where the main character lives the same lousy Valentine's Day over and over again). It was available on Scribd, so I started listening while I worked on a puzzle the other night – so far, I'm very into it!
Betsy-Tacy by Maud Hart Lovelace
This book was also on Scribd and I haven't read it in years. Tally and I were working on a puzzle together and she loves listening to something with me while we do it, so I turned this one on and it's been a delight to revisit. (The audio is read by Sutton Foster which is fun).
But First Save 10 by Sarah-Catharine Gutierrez
I'm working on a book list about money/finance books for teens and reading as many as I can. This one got recommended several places and then it was included in Kindle Unlimited so I snatched it up. I never can resist a good money book!
I'm Not Charlotte Lucas by Kasey Stockton
I've seen this one popping up on Instagram and then got a copy at a Regency book event I attended with my sister last week, so it felt pretty serendipitous. This one is about a woman named Charlotte Lucas who loves Pride & Prejudice and desperately does NOT want to end up a spinster like her namesake. And then on a blind date she meets Liam who is right out of her best daydreams and also feels WAY out of her league.
Flying Couch by Amy Kurzweil
One of my 2023 goals is to read more graphic novels and I've been reading one or two a week. This one is a non-fiction memoir about Amy herself, her psychologist mother and her grandmother who escaped the Warsaw Ghetto by pretending not to be Jewish.
And here's what my team is reading right now!
analese
Number the Stars by Lois Lowry
I haven't read this book in decades, but when I did read it, I remember it being a story that really sparked my love for reading. My kids and I started this a couple of days ago and we are already halfway through! It's such a great historical story about ten-year old, Annemarie living in Denmark during WWII. Annemarie and her family risk it all by concealing Annemarie's Jewish best friend Ellen. Lots of intense and courageous moments throughout the book! Love this one!
Jennifer
The Orphan Keeper by Cameron Wright
I just finished this book last night. It had a little bit of a slow start, but once I got into it I could not put it down! Seven year old Chellamuthu was kidnapped and taken from his village in India and sold to an orphanage. Despite him trying to tell the manager at the orphanage that he had a family he was still adopted by a family in the United States. He had to learn a new language, a new culture and try to cope with losing his family and everything he knew about his life in India. As an older teenager and young adult he starts to remember bits and pieces of his childhood in India and some miraculous coincidences lead him on a journey to find his family that was nearly forgotten. This book is based on true events and includes pictures from Chellamuthu's life. It also includes study guide questions in the back and would make a great book club pick!
Kelsey
All Good People Here by Ashley Flowers
This book was an intense page-turner full of twists. In this true crime thriller, a small farm town is rocked when 6-year-old January Jacobs' body is found in a ditch outside of town. Her case…never solved. 25 years later, the same thing happened to another little girl, a town over. Margot, a journalist and January's childhood friend, comes back to town and can't shake the feeling that these two crimes are related. But what she doesn't know is, the town, the Jacob's family, and even her own family, are full of secrets. Secrets surrounding January's case. Will she finally figure out what happened to her friend after all these year?
if you liked this post about what I'm currently reading, you might also like these other posts: