Looking for a reading tracker designed for families and children? Bookroo's reading tracker and is phenomenal. Beautiful, intuitive, and just plain fun. 
I've mentioned before that I've used Goodreads to track my own reading since 2007 (feel free to follow me over there, but know that I write 3-8 word reviews and am zero percent social on Goodreads).
But I've never felt comfortable letting my girls use Goodreads, although Ella has been very anxious to keep track of all the book she's read or wants to read.
So when Bookroo started their reading tracker, I was ELATED.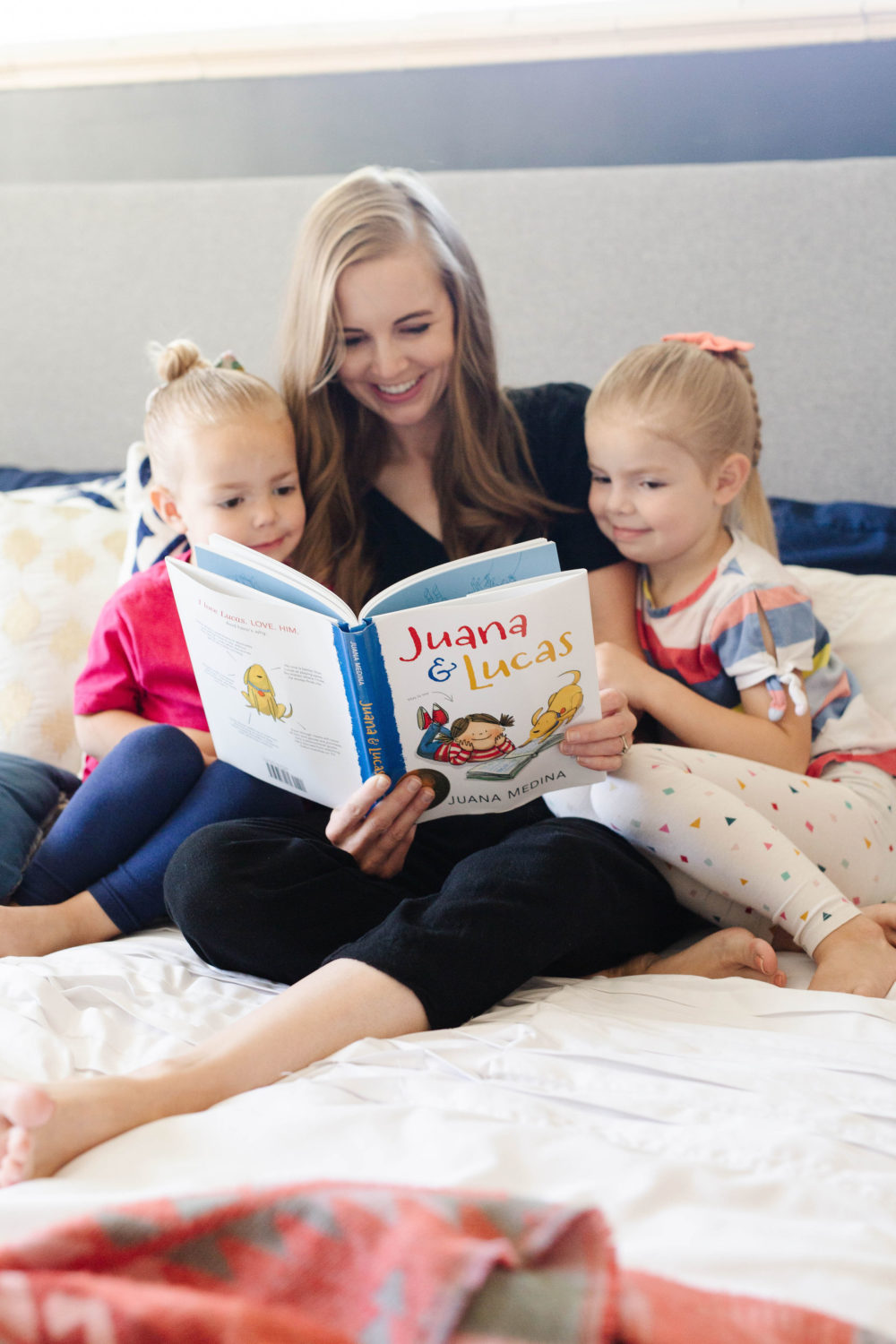 We've been Bookroo subscribers for the last four years or so (I wrote a whole post here about their book subscription and why it's the one I recommend), so I knew that this team of moms and book lovers would create something amazing.
And they didn't disappoint.
Think Goodreads for kids, but WAY BETTER.
It's entirely focused on children's books and designed so that a parent creates a user account and then children's reader profiles live within that account.
It's beautifully designed and really lets the books shine (Goodreads is MUCH less visually appealing, I think).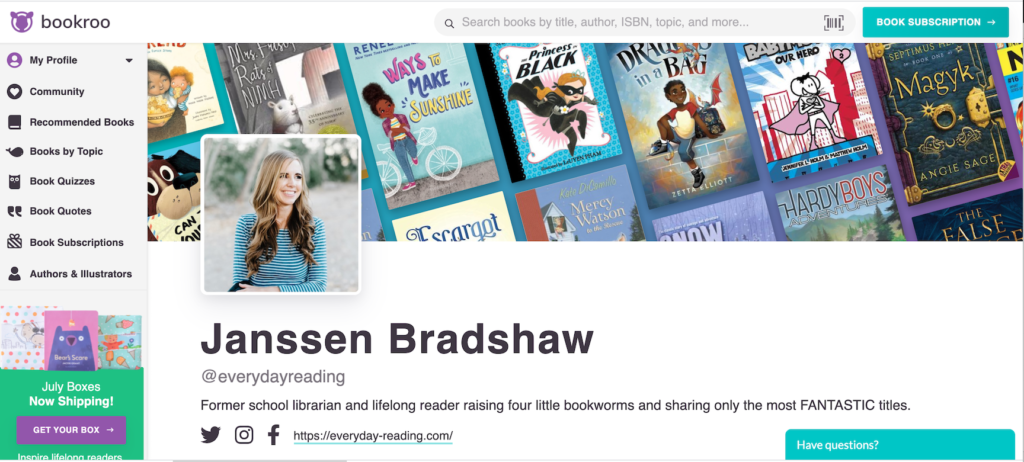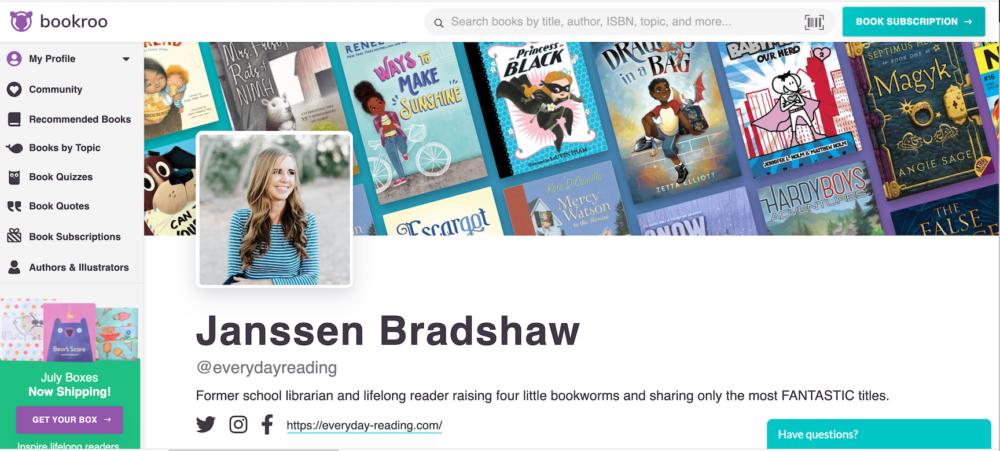 You can mark books as "Read," "To Read," "Reading,"and "Didn't Finish," plus you can mark any title as one you won or add it to your wishlist so you can remember what books you WANT to own (or when your parents ask what book your child wants for a holiday – you'll have a whole list of ideas at your fingertips!).
You can also create custom book collections, like "Read Aloud Possibilities" or "Halloween picture books" or "Books like Mercy Watson."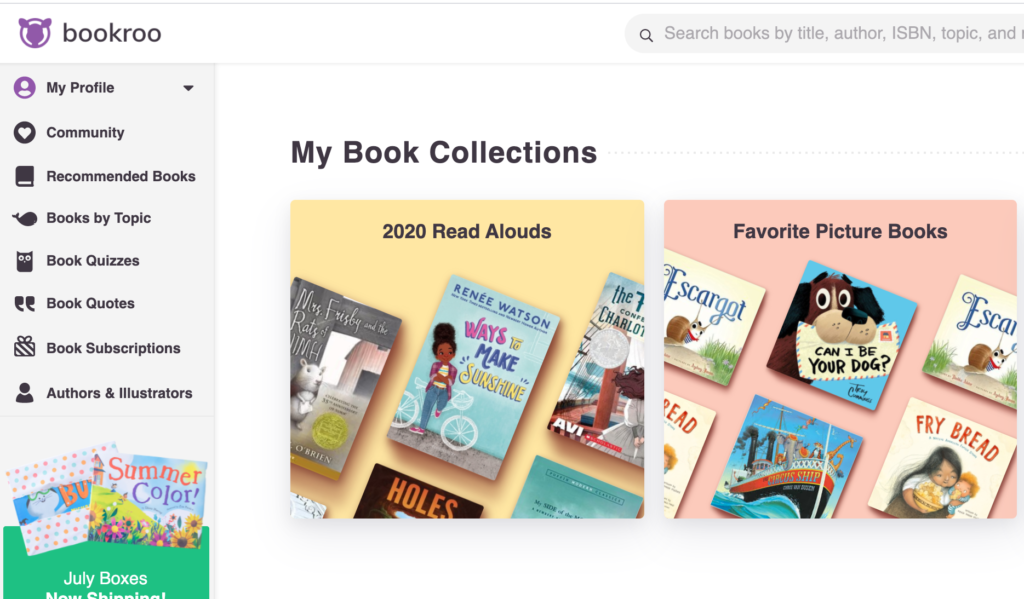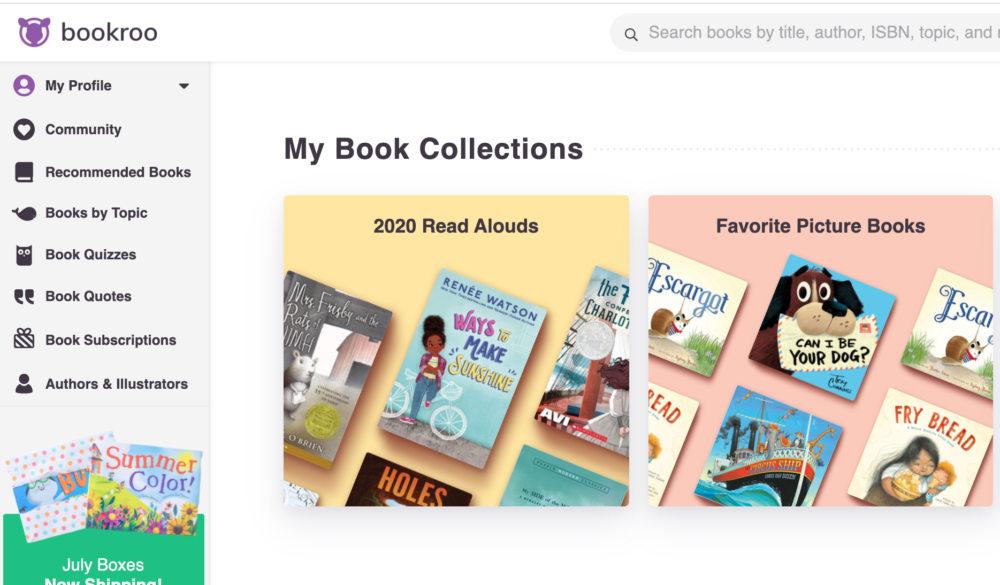 And, of course, you can rate and review books to your heart's content (Ella is LOVING this part) and you can make your reviews – or you or your child's profiles – public or private.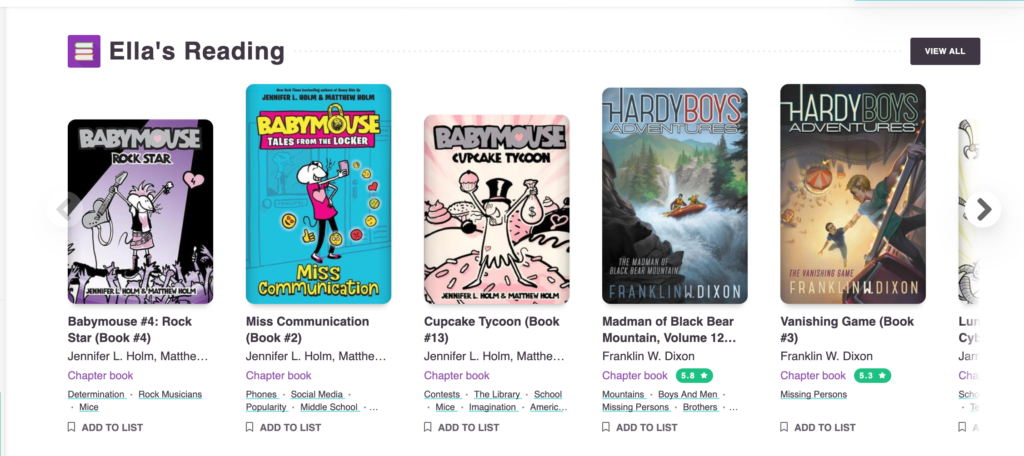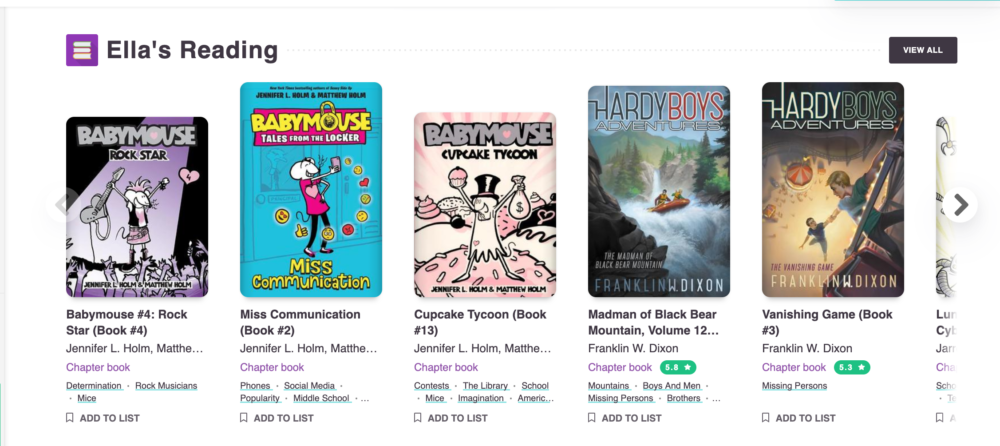 You can also set reading goals for each child and participate in fun challenges.
Basically, they've thought of everything for this reading tracker.
Another fun feature? You can use your phone to scan the barcode on any book (owned or library!) and add it to your profile, whether it's one you have in your personal library, one you're currently reading or one you want to remember for later.
Oh, and did I mention that it's a FREE reading tracker? It is.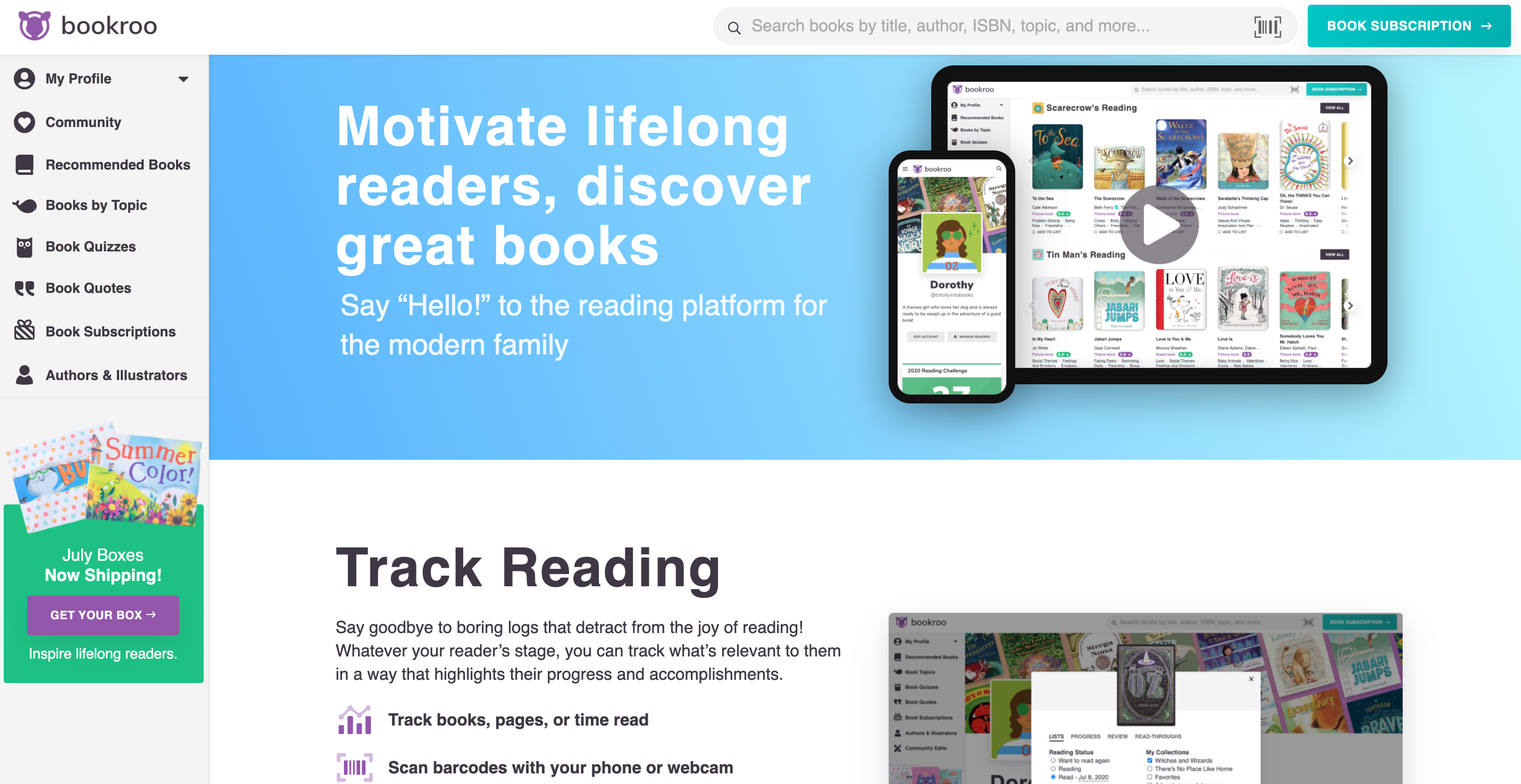 And if you refer other friends to sign up for a free account? You can earn even more special features.
I'm so glad to finally have a reading tracker I feel safe recommending to other families and children, and I hope you'll love it as much as we are!
If you give it a spin, let me know what you think! And if you have questions, let me know and I'll do my best to help!
If you liked this post about Bookroo's Reading Tracker, you might like these posts too: