I'm writing this while I watch This is Us in bed. I watch basically no television by myself, so when I do, it's the most luxurious treat.
If you're in the mood for some great books, these ones are on super sale this weekend!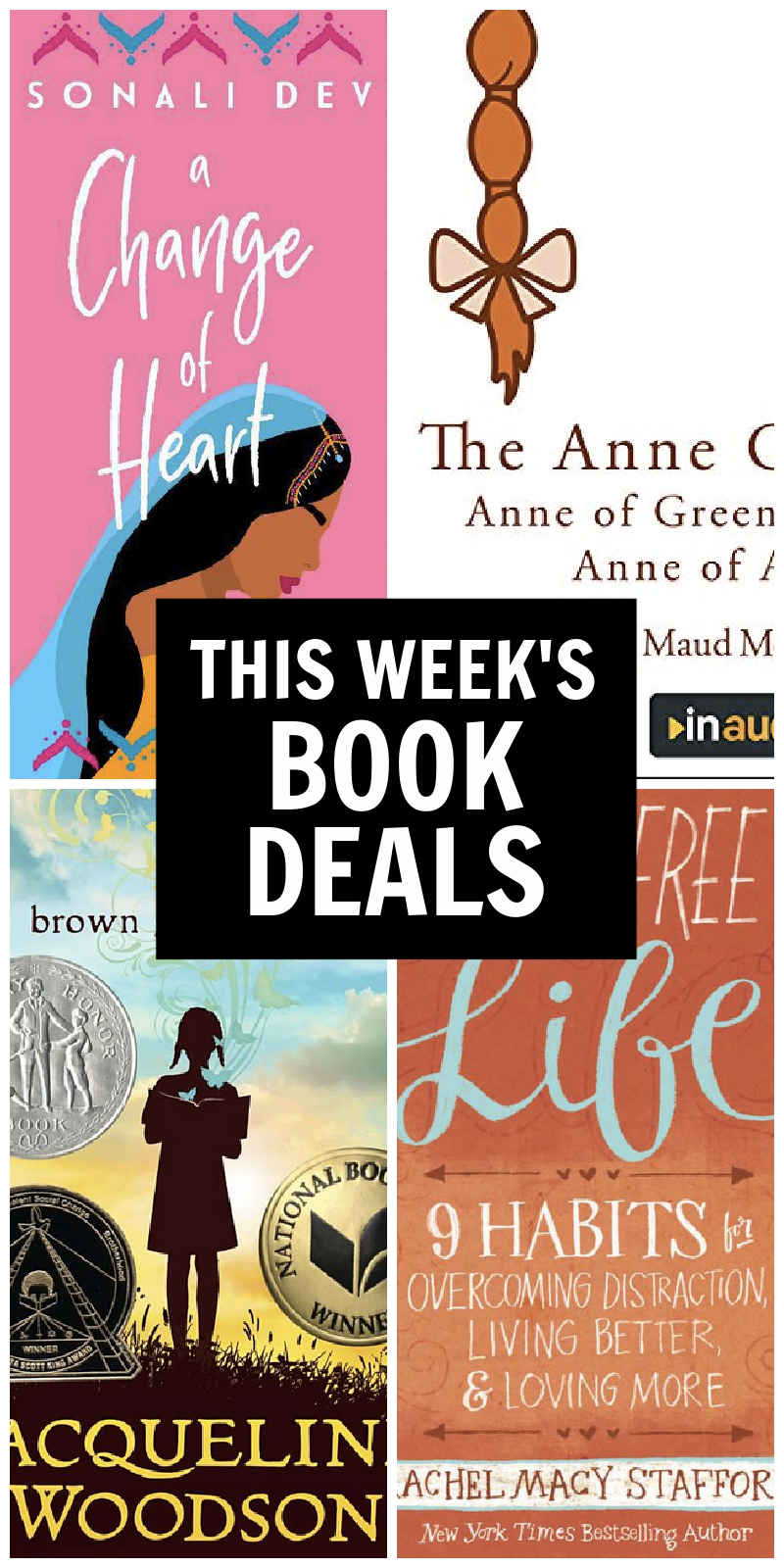 Goyangi Means Cat by Christine McDonnell, illustrated by Steve Johnson and Lou Fancher- hardcover picture book
I'm working on a list of picture books about adoption and this one is on super sale right now! When Soo Min comes to America from Korea with her new adopted parents and immediately falls in love with the family's cat.
Hands Free Life: Nine Habits for Overcoming Distraction, Living Better and Loving More by Rachel Macy Stafford – ebook

I mean, how could I resist a title like this? Plus, the reviews are fantastic.
A Change of Heart by Sonali Dev – ebook
I just grabbed a copy of this one from my library this week but it's so inexpensive I might just buy a copy so I don't have to worry about returning it!
The Anne Collection by L.M. Montgomery – audiobook $2.99
I was SO HAPPY to see this audiobook collection – it includes books 1 and 2 of the Anne of Green Gables series, including Anne of Green Gables and Anne of Avonlea. All the Anne with an E you could ever hope for. (This is a Chirp audiobook deal – If you're new to Chirp, here's all the details on how it works).
Brown Girl Dreaming by Jacqueline Woodson – audiobook $4.99
Novels in verse are generally not my first choice of reading material, but I make an exception in Woodson's case (her newest title, Before the Ever After, was one of my top 10 books I read in 2020). This autobiographical novel is superb and won the National Book Award.