Do you set fun goals?
I love setting goals in general, but over the past few years, it's been a delightful part of my end of year planning to choose one or two goals that are just purely for fun.
A few years ago, my fun goal was to try out Stitch Fix for the first time. (Fun fact – the shirt in this photo is from Stitch Fix!)
In 2020, my fun goal was to try out FabFitFun for a year (this one was SO thrilling for me – I loved getting a quarterly box of fun, useful and new products right on my doorstep. Worth every penny for me).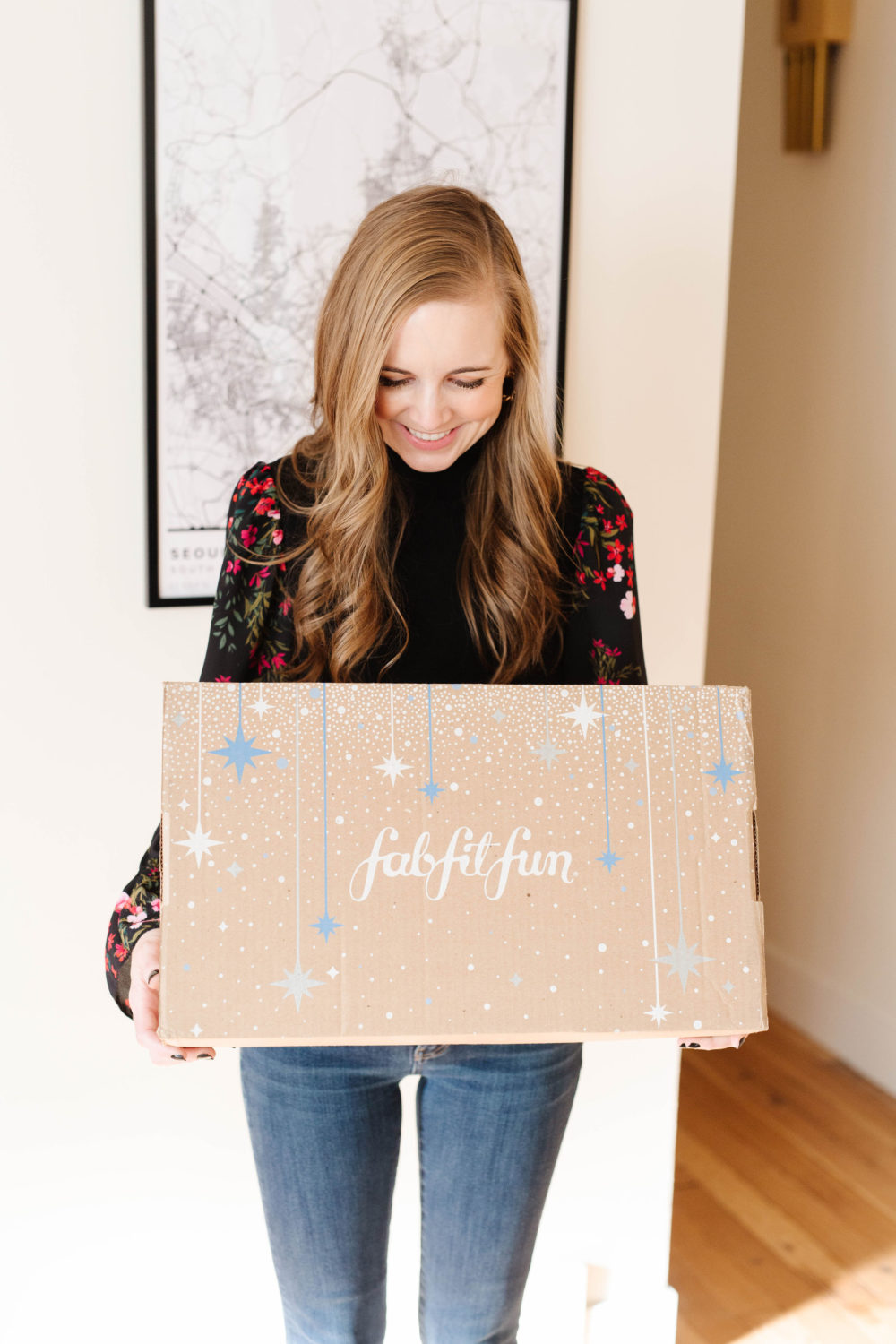 Setting Fun Goals
One of the things I love about setting fun goals is that it really gives you something to look forward to during the year.
Also, if you're someone like me who gravitates toward practicality and responsibility, a fun goal is a great way for me to give myself permission to do something entirely for my own enjoyment.
Plus, it's just a delight to check it off that goal, especially if you don't complete all your other goals.
Here are some other ideas for fun goals:
(Thanks to my Instagram readers for so many of these great suggestions!) 
Grow an herb in your kitchen window
Visit 2 new-to-you local restaurants
Go to a movie alone (one of my favorite things to do!)
Learn to embroider
Fly first class
Learn to juggle
Paint your toenails a different color every week
Visit all the ice cream shops or bakeries in your town
Bake a bunch of different chocolate chip cookie recipes and have a taste test
Host a favorite things party
Visit 10 new playgrounds
Watch all the Pixar movies
Rent a limo
Year of Pie (make a different kind of pie every month)
Re-read a favorite series
Learn to roller blade
Attend a library program for adults
Subscribe to a fun magazine and read every issue cover to cover
Walk 300 miles (you could do this with less than 1 mile a day!)
Start a collection
Cook your way through an entire cookbook
Host a monthly lunch date with friends
Learn a new card or board game
Do 5 different hikes in your area
Learn to make perfect stovetop popcorn
Do a monthly date with one of your children
Buy yourself flowers once a month
Turn on music every afternoon
Learn to make something tricky (like macarons or croissants)
Complete a lettering workbook
Have you ever set a goal just for fun? I'd love to hear – what was your goal and how did it turn out?
If you liked this post about setting fun goals, you might like these posts too:
Photos by Heather Mildenstein