This post is sponsored by thredUP, which if you've been reading for five minutes, you already know I'm the biggest fan of thredUP in the entire land
I know I'm completely original here, but I've been cleaning out all the closets in the house this month.
Isn't it the best feeling to get rid of all the excess and streamline down to the things that actually work for you?
Although I don't do a capsule wardrobe, I've definitely recognized that I like to wear the same things over and over again and that having a smallish closet really helps me streamline getting dressed.
Plus, I love having pieces that I wear a lot and FEEL like me.
So my goal for cleaning out my closet this month was to pare down (although not quite to the level of capsule wardrobe) so I wasn't sorting through so many things that didn't quite work for me.
I've cleaned out my closet many many times before, but this time I did something a little differently.
Instead of clearing out the rejects first, I selected all my favorite pieces first.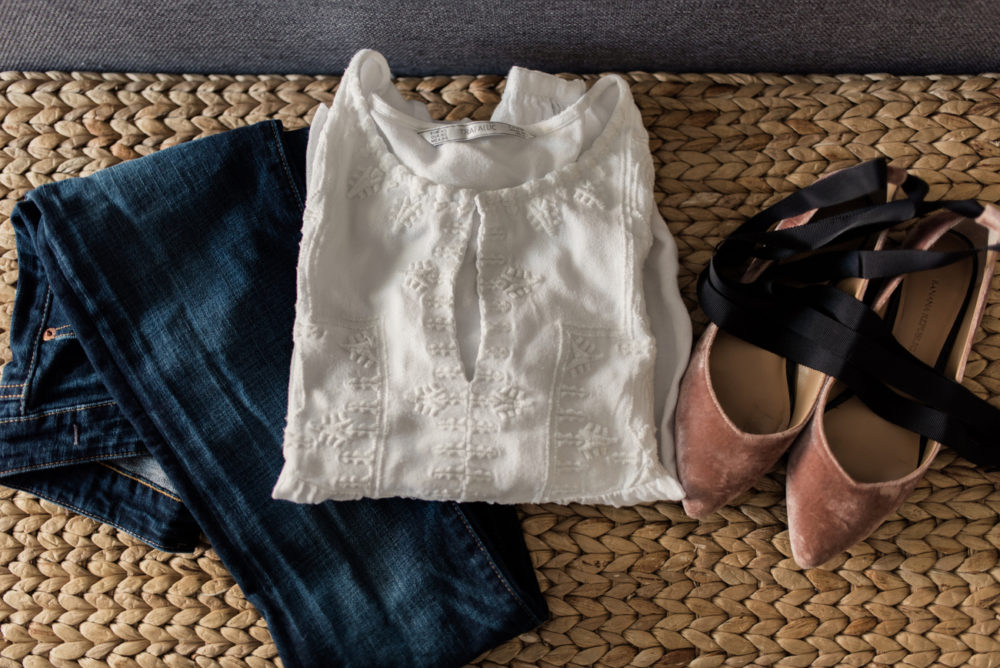 It gave me a lot of momentum to make those choices right off the bat (and those are EASY decisions. I know exactly what items go through the wash every week and that I wear again as soon as they are clean) and set aside the things I wear week after week or grab every time I need to dress up.
Then it made it easier to look at what was left and identify why they weren't in that top-pick category.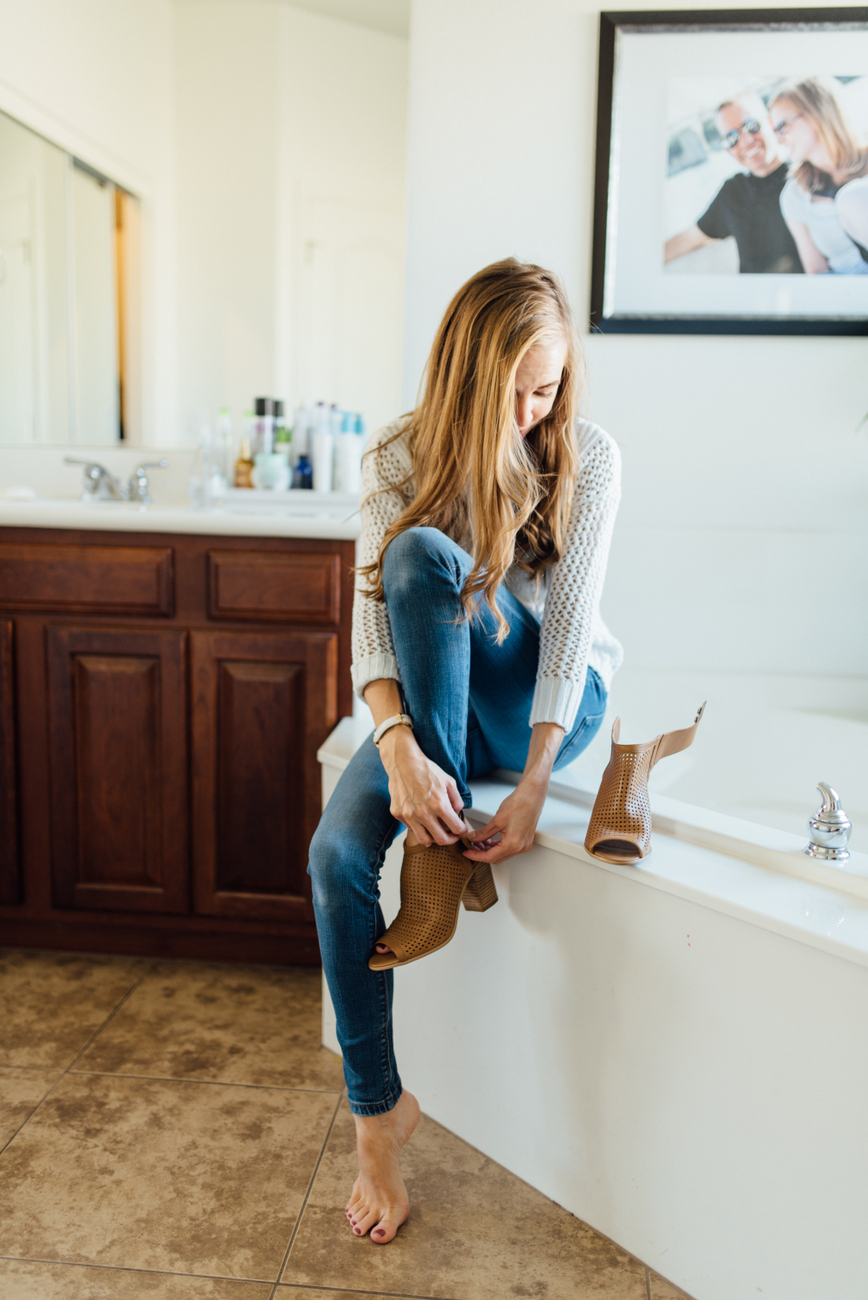 Four basic questions made it easier for me to sort out the keepers and the pass-alongs:
Have I, on multiple occasions, put it on and then taken it back off almost immediately? I had this great J.Crew shirt that I LOVED on the hanger, but when it was on, it was just a little too long and it wrinkled too easily and so although I liked it for the first five minutes I was wearing it, I basically always ended up changing. Time to go. It was embarrassing how many of these items there were.
Is it damaged? WHY is it so hard to recognize when it's time for things to go, even though they have holes or a tear or are stained?
Do I not have anything to wear it with? I made a pile of the things I like but struggle to wear because nothing ever quite goes with them.  These were things I needed to deal with.
Does it just not feel like me? I have some things that I bought because I liked it in theory, but it just wasn't the right pick for my coloring or body-type or lifestyle.
I didn't feel like I owned a ton of clothing, but it was kind of ridiculous how much stuff I ended up purging.
I pretty much always have a thredUP Clean Out Bag in the back corner of my closet so that I can add things as I decide I'm done with them, but this time I had so many items, I had to order a second bag.
I love that with the Clean Out Bag, I don't have to worry about driving it anywhere (which actually means it sits in my trunk for weeks) but I can just hand it off to the mail lady and then get paid for any items thredUP accepts and they responsibility recycle anything that isn't in good enough condition to resell.
Then it was time to fill any holes I had.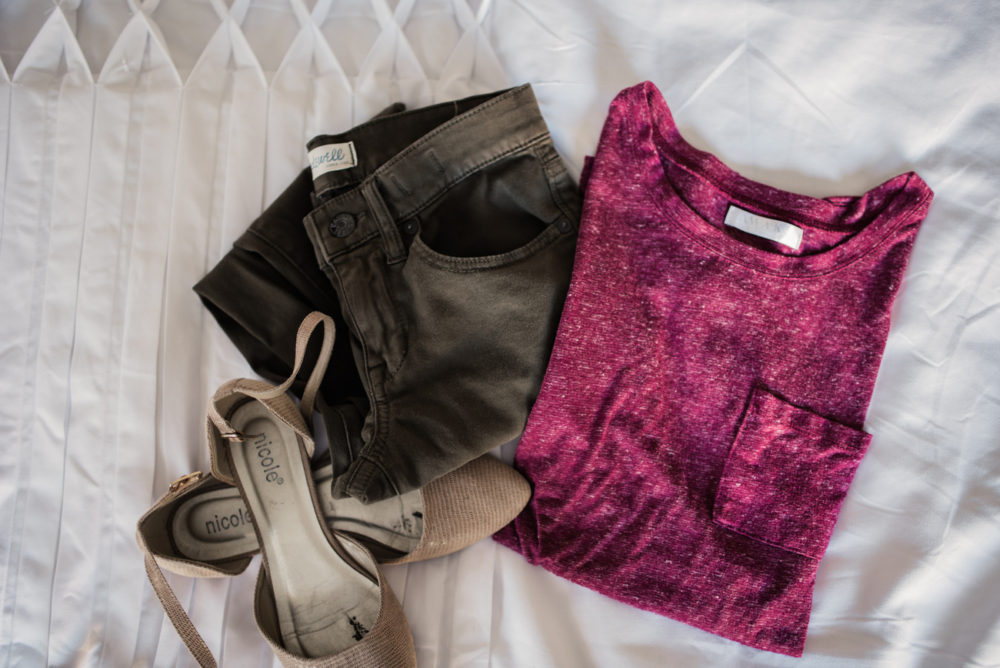 And this is why I love thredUP. I feel like one of the reasons I keep clothing that I never wear is that I fear not being able to replace them. Knowing that I can find new-to-me items for my closet holes at a smoking good deal alleviates that fear for me and helps me get rid of the items that are clogging up my closet.
I started with items from question #3. What items didn't I wear because I didn't have the right item for them? Was it a pair of shoes I needed to make some skirts work? Was it a shirt that didn't have the right pants to go with them?
One of the things I love most about shopping on thredUP is that it's the perfect combination of planning and luck – I can go on and say "I need a pair of dressy but flat shoes in a size 6" and then after I put those filters in place (this is the planning, obviously), they show me the 150 options they have. And it's like a game of chance to see what will show up.
This is how I ended up with these velvet lace-up flats from Banana Republic that I've worn a ton since they arrived – they're the perfect thing to dress up jeans and a blouse or a casual dress when I want to look a little nicer, but don't want to wear heels. And under $30 instead of nearly $120 new.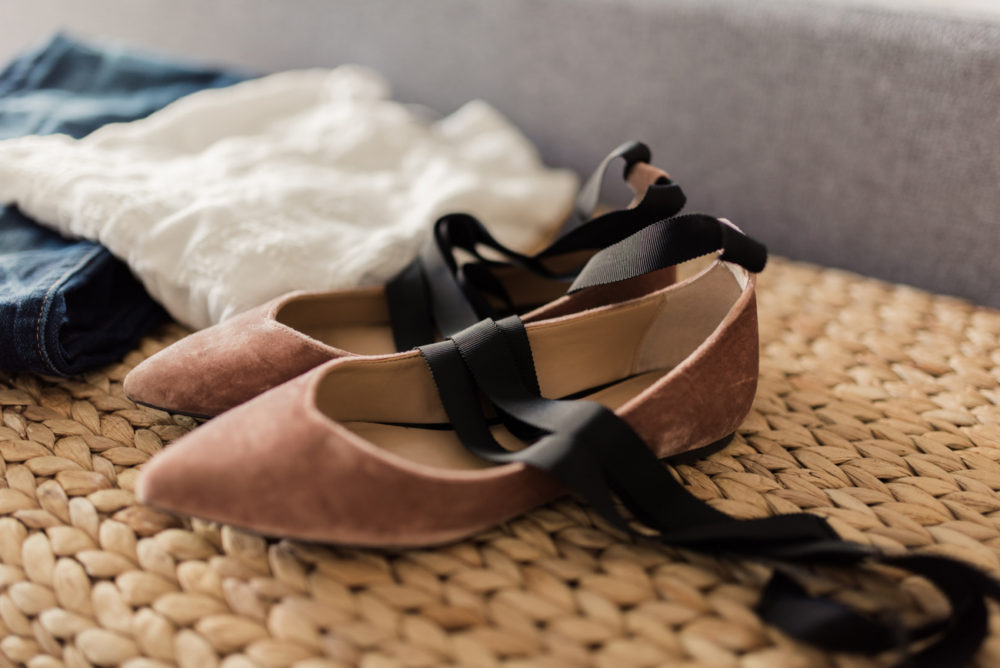 Or this pair of Madewell pants – I was on the lookout for non-denim pants, but I didn't particularly know what color or style I wanted, but then this pair showed up in my search and I snatched them up. Getting them for $17 instead o $90 didn't hurt my feelings either.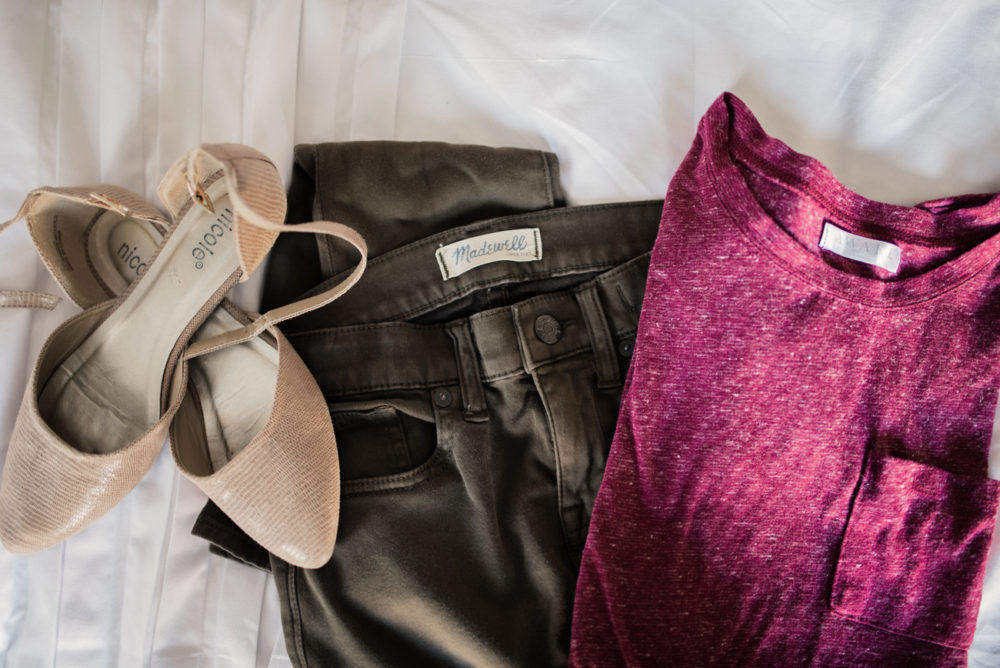 It also feels so much more fun than just buying something from a regular store with dozens of identical items all from the same brand. I love that instead of looking through many different stores, I can get a good variety of brands and styles in my closet all from thredUP.
Being able to see so much variety in one place and try a big selection of things over the past couple of years has really helped me hone in on what my personal style is (I'd say it's something like casual classic) and been so convenient at a period in my life when going to the store to try things on is just not very feasible for me very often.
Having new items show up at my door and being able to try them on with anything in my wardrobe has been the best thing, and being able to easily clean out my closet as I figure out what I don't want to keep anymore is a nice bonus!
Also, every time I share about thredUP, either here or on Instagram, I get people saying they're dying to try thredUP but have question or don't know where to start.
I'd love to help, since thredUP is hands-down the best thing that's ever happened to my wardrobe, so let me know what's holding you up and I'll do my best to get you started!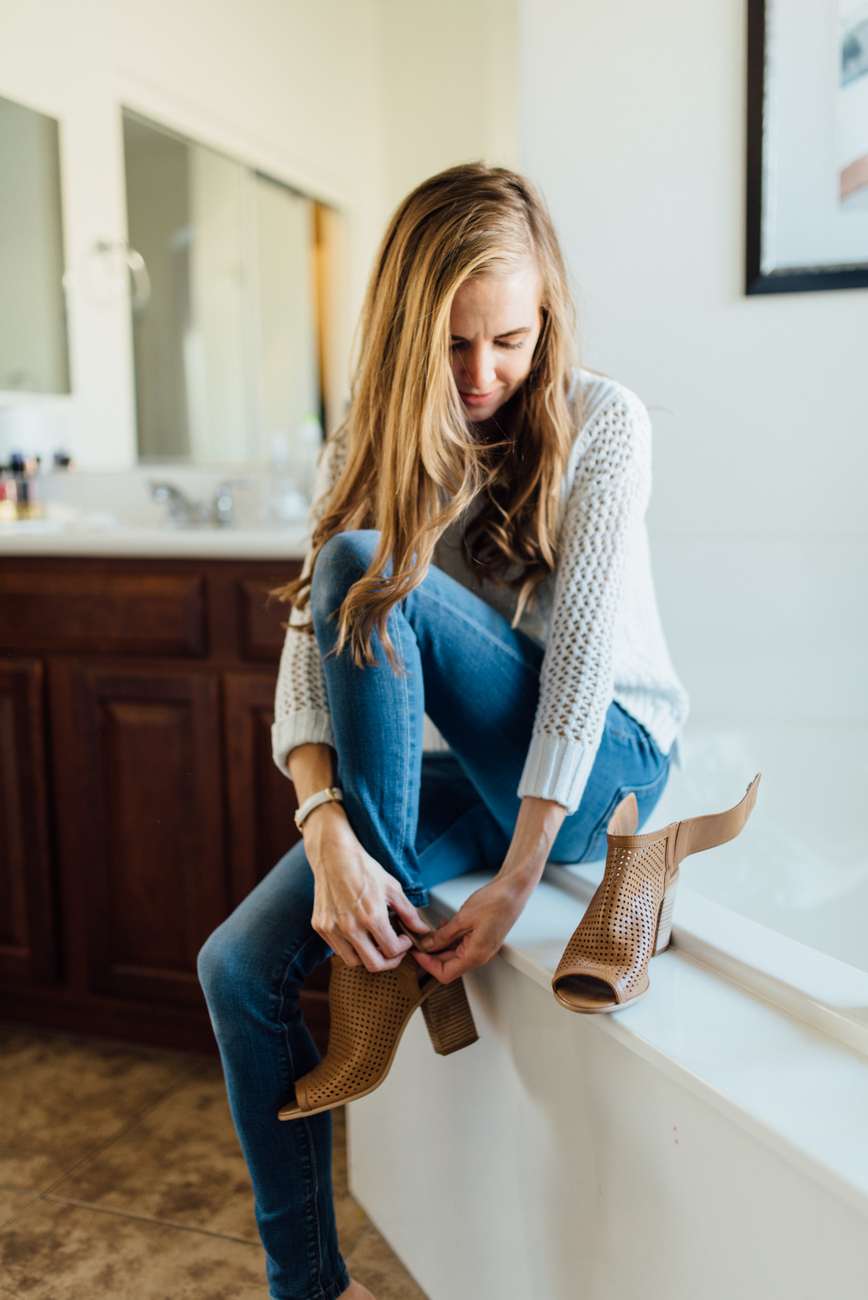 Photos by Christie Knight Photography