I know I'm completely original here, but I've been cleaning out all the closets in the house this month (what is it about that change in seasons that makes you want to organize all the things?)
It's just the best feeling to get rid of all the excess and streamline down to the things that you actually use and love.
I like to wear the same things over and over again and that having a smallish closet really helps me streamline getting dressed.
Plus, I love having pieces that I wear a lot and FEEL like me.
So when I'm cleaning out my closet, I'm always trying to keep the things I love most and get rid of the things that just don't work for whatever reason.
When I'm cleaning out my closet, here's my best trick!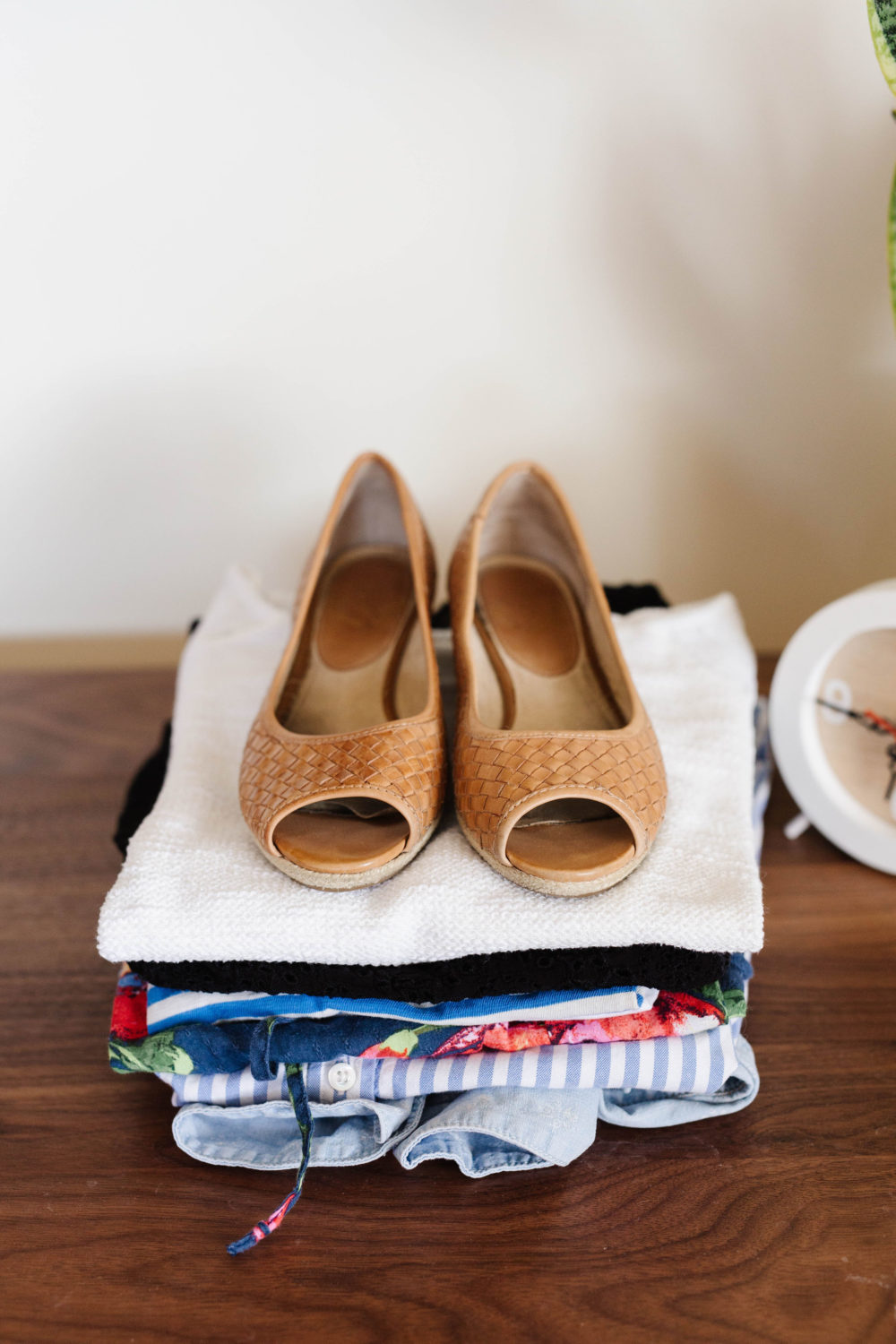 My #1 Trick for Cleaning Out My Closet
Instead of clearing out the rejects first, I selected all my favorite pieces first.
It gives me a lot of momentum to make those choices right off the bat (and those are EASY decisions. I know exactly what items go through the wash every week and that I wear again as soon as they are clean) and set aside the things I wear week after week or grab every time I need to dress up.
That makes it much easier to look at what is left and identify why they didn't make it in to that top-pick category.
This works like a charm with my girls too – I have them pick out their favorite items from their closet the day after we do laundry and then we sort through what's left behind and it's pretty quick and easy to determine why they don't wear it.
Four simple questions made it easier for me to sort out the keepers and the pass-alongs:
Is it too big or small? Having changed sizes a million times in the last decade over four pregnancies, it's embarrassing how many items I had that didn't QUITE fit. And of course, for my girls, it's a constant cycle of moving things along to the next child.
Is it uncomfortable? This might mean fit, but it might also mean it's a color you don't love on yourself or that it feels too flashy or grungy for you personally. Ani, in particular, has strong opinions about what she wears and some things that Ella loved, she doesn't care to wear at all. They just aren't "her."
Do I not have anything to wear it with? I set these items aside so I can decide what I need to add to my wardrobe to make those items functional.
Do I not have any reason to wear it? Maybe those heels fit perfectly and look terrific but . . . you never wear heels.
It's so much less exhausting to ask those questions when you already have the good stuff out of the way!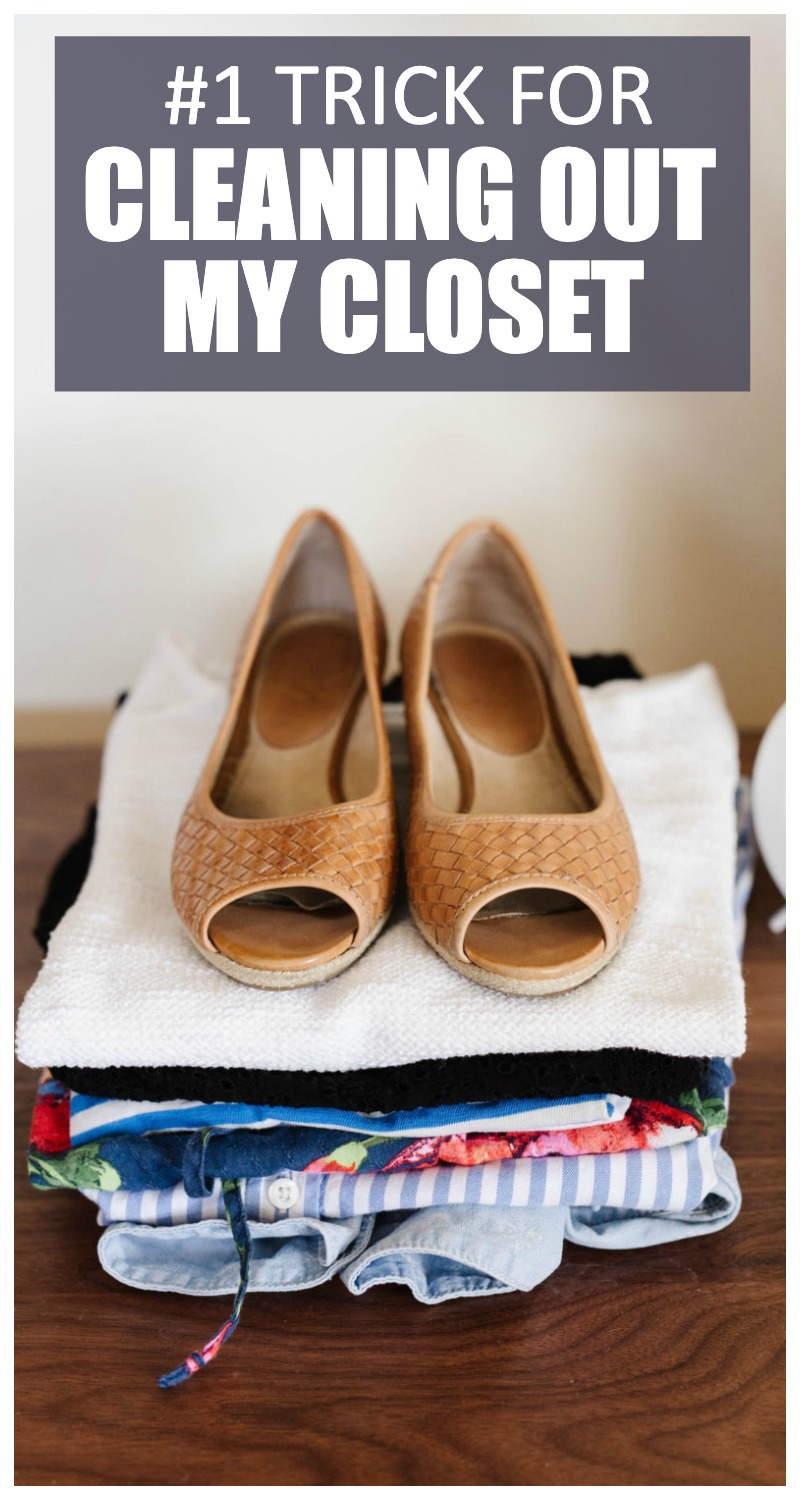 Have you tried this trick for cleaning out your closet?
If you try it, I'd love to hear how it works for you!
If you liked this post about cleaning out your closet, you might like these posts too:
Photos by Heather Mildenstein