I can hardly believe I've been doing these weekly book deal posts for nine months now – it's been a fun addition to Everyday Reading and I hope they've been useful and fun for you too!
There are some great book deals this weekend – take a peek!
Also, I have to tell you that Audible seems to have reset the 30 day free trial so even if you've used it before, you can get a free 30 day trial and a credit to use on any book you want from their massive library, plus access to Audible Plus. And if you have Amazon Prime, you get TWO free credits. Even if you use your credits immediately and then cancel, those audiobooks are yours to keep forever.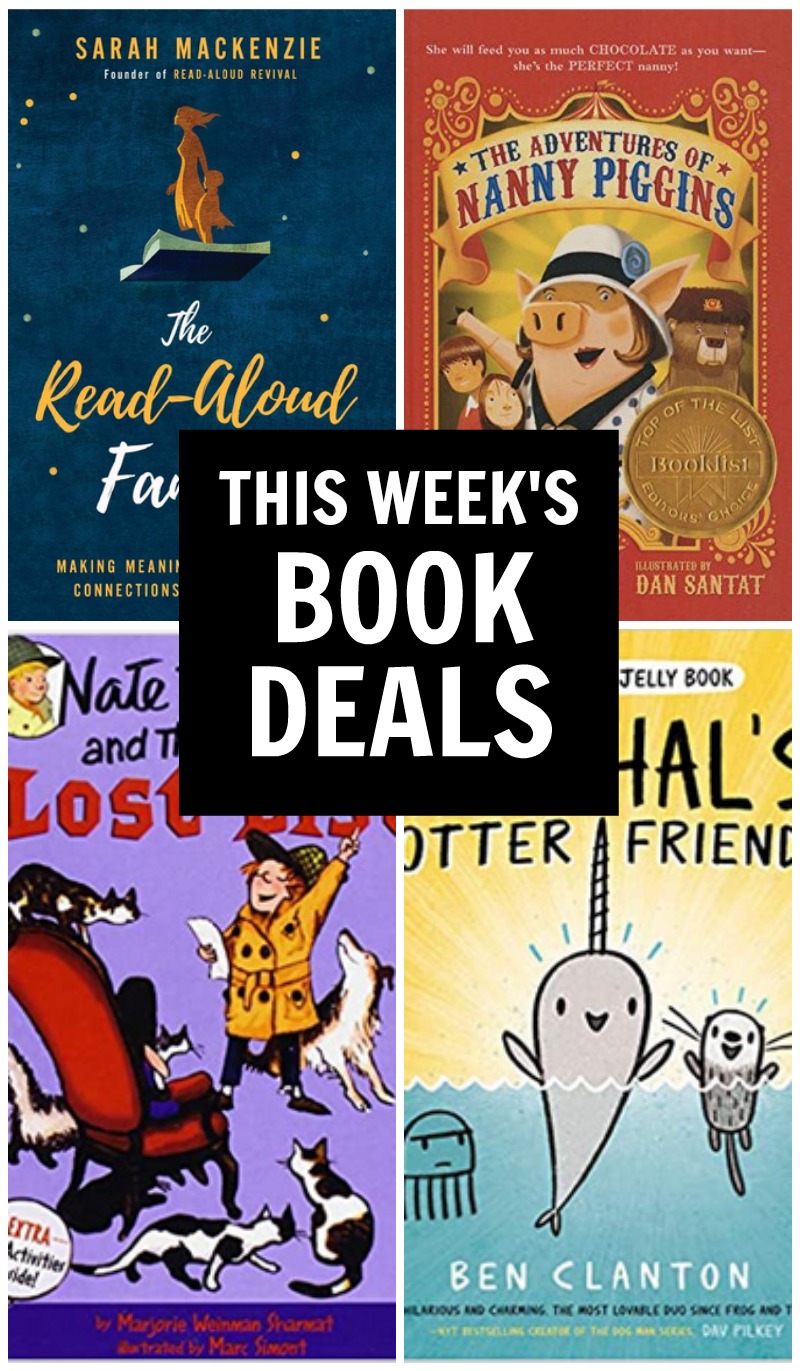 4 Great Weekend Book Deals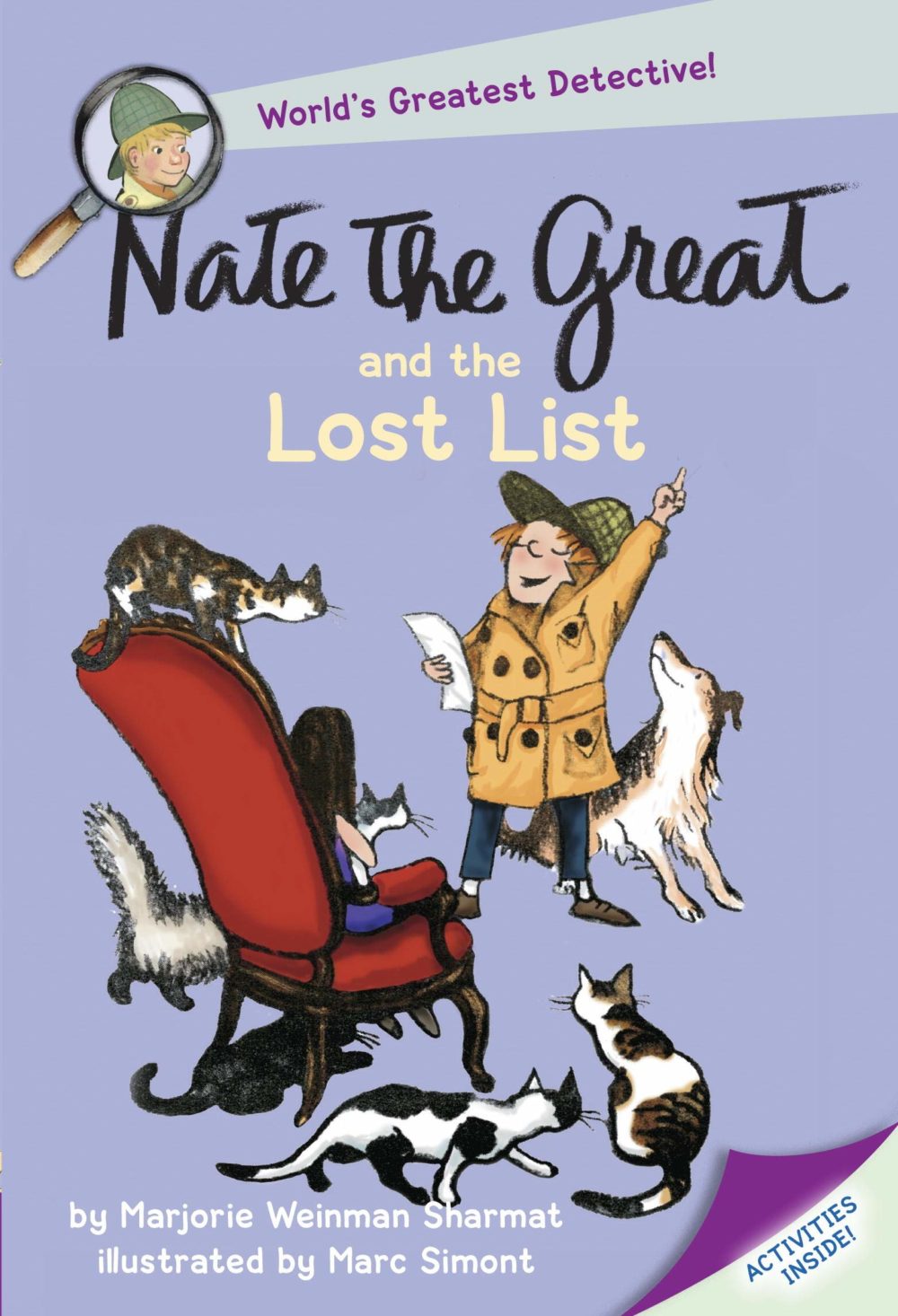 Nate the Great and the Lost List by Marjorie Weinman Sharmat – audiobook for $0.95
I love the Nate the Great audiobooks. They're sweet and funny and the perfect length for a little listener (this one is 23 minutes long). Plus, when you can play them directly from an Alexa device which is SUPER handy.
The Read-Aloud Family: Making Meaningful and Lasting Connections with Your Kids by Sarah Mackenzie – ebook for $1.99
You already know I love this book (so much so that I picked it for the 2019 Everyday Reading Book Club!). But if you're looking to make reading with your children a bigger part of your routine during the school year and winter months, there aren't many more inspirational books than this one. It's truly a gold mine of ideas. Even if you already value reading aloud to your children, I promise, this one is still worth reading. (Full review here)
The Adventures of Nanny Piggins by R. A. Spratt, illustrated by Dan Santat  – ebook for $1.99
If Ella was forced to choose a favorite book, I wouldn't be surprised if it was Nanny Piggins. She first read it about three years ago and loved it so much that as soon as she finished, she told me I HAD to read it. And it was hilariously funny. When the current nanny quits, the Green children require a new one and their ultra-cheap father hires a pig because, well, pigs charge a lot less than regular nannies. Of course, the children are insanely obsessed with their sugar-loving nanny and the high-jinks that follow are laugh-out-loud funny.
Narwhal's Otter Friend by Ben Clanton – hardcover for $7.39
I talked about the delightful early graphic novel series this week (the audio collection of books 1-5 is FANTASTIC) and I was so happy to see that the hardback version of this book in the series was more than 40% off! They're definitely book you'll read over and over again, especially for early readers. And you can read them in any order.