You may or may not be aware that plaid is big right now (I know. You heard it here first).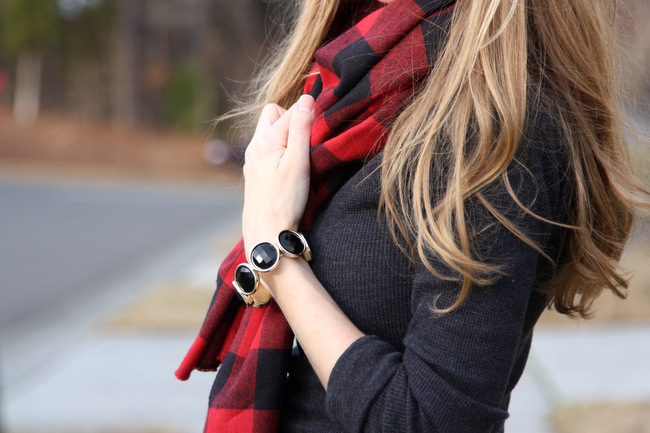 I saw a buffalo plaid scarf on Pinterest and then when the same photo showed up in my mailbox on a Gap ad ("He did a Gap Ad" – fifty point if you can name that movie), I thought "how hard is a scarf to make?"
The answer?
Not.
If you can sew a decently straight line, you're golden.
Also, this DIY scarf is the world's cheapest gift.
I bought enough fabric to make two of these for $8 at Joann Fabric (with a 50% off coupon, because. . .don't buy things at Joann's without a coupon).
Although, I'll warn you, this is not one of the deals where you can just buy one for the half the price. Because you need 2 full yards of it (I guess you could cut one yard in half and then sew those halves together but then you have a seam and you have to match your plaids and. . . . just buy two yards and make two scarves. Give one to a friend. Save yourself the hassle).
(Also, weirdly, this DIY scarf isn't even available from Gap).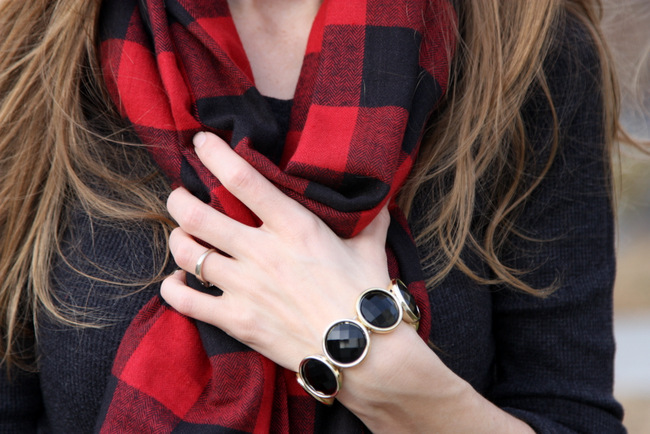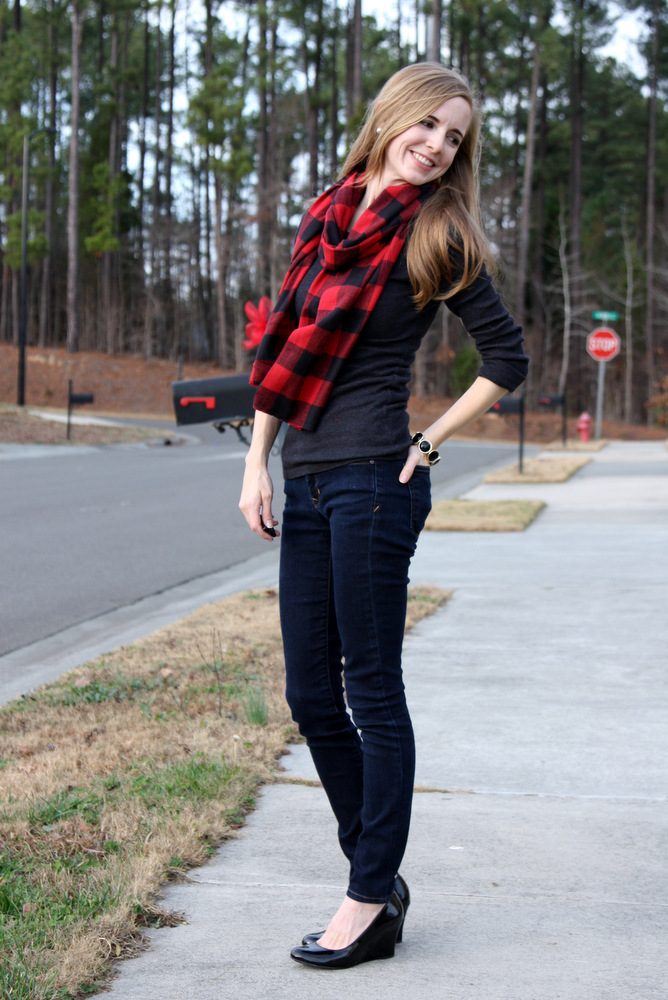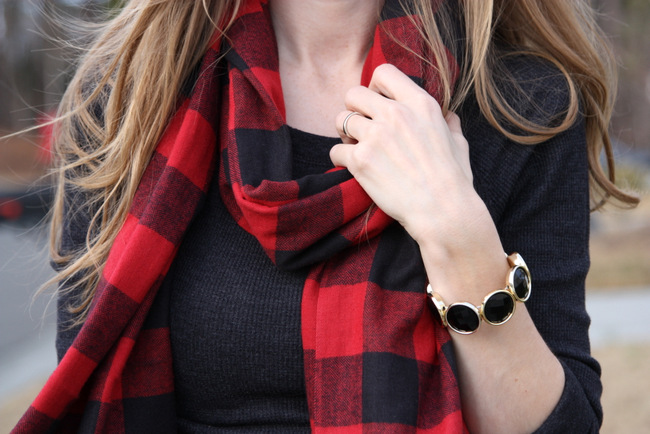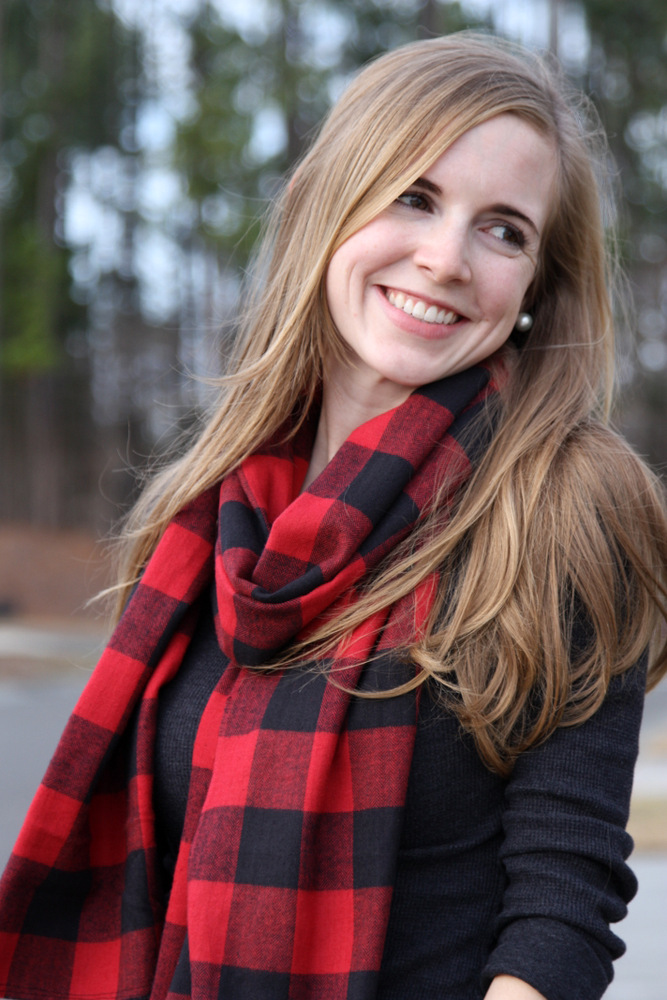 diy scarf:
You'll need:
Lay out your fabric on the floor and cut it in half lengthwise (so you'll have two pieces that are 72 inches long and about 20-30 inches wide, depending on the width of your fabric – mine was 45″).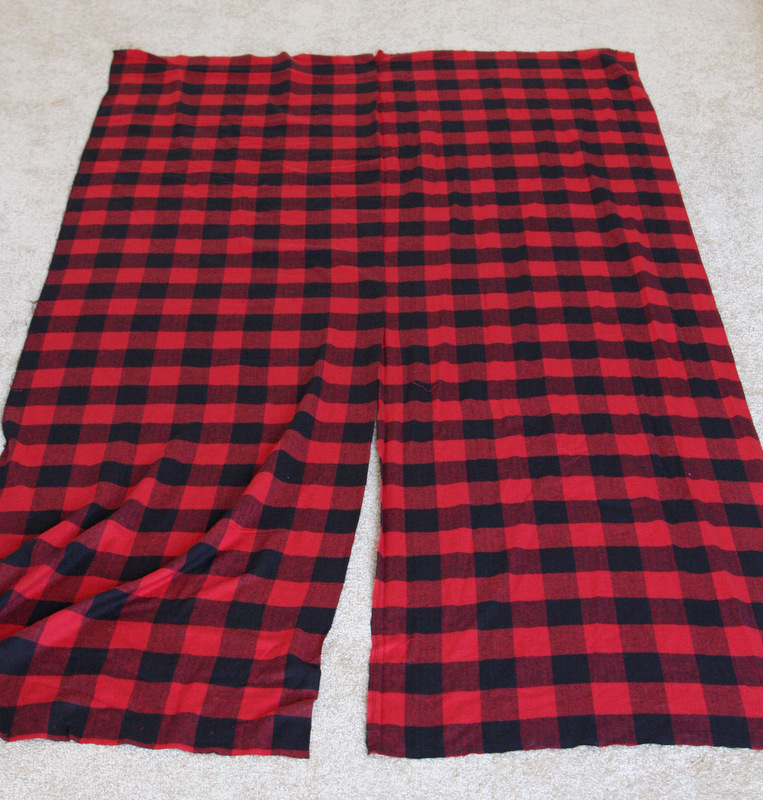 Sew two straight lines around the entire outer edge (this will keep it from fraying into a tiny handkerchief if you put it through the washing machine).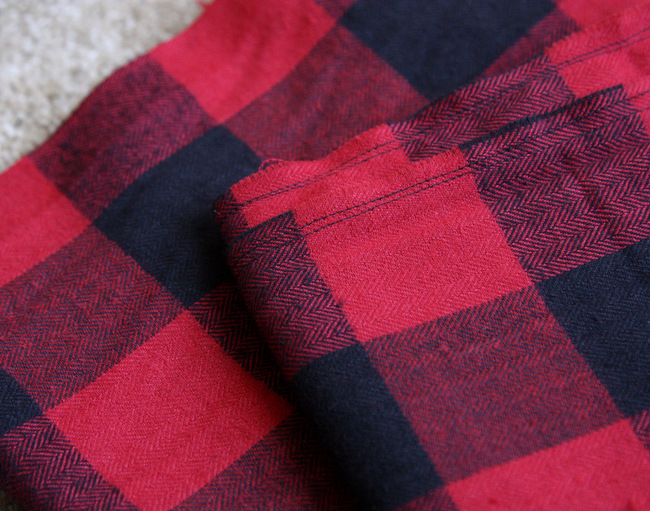 Wear one, wrap up the other one with a ribbon and give it as a gift. Ta-da! You have completed the DIY scarf tutorial and you can live to tell the tale!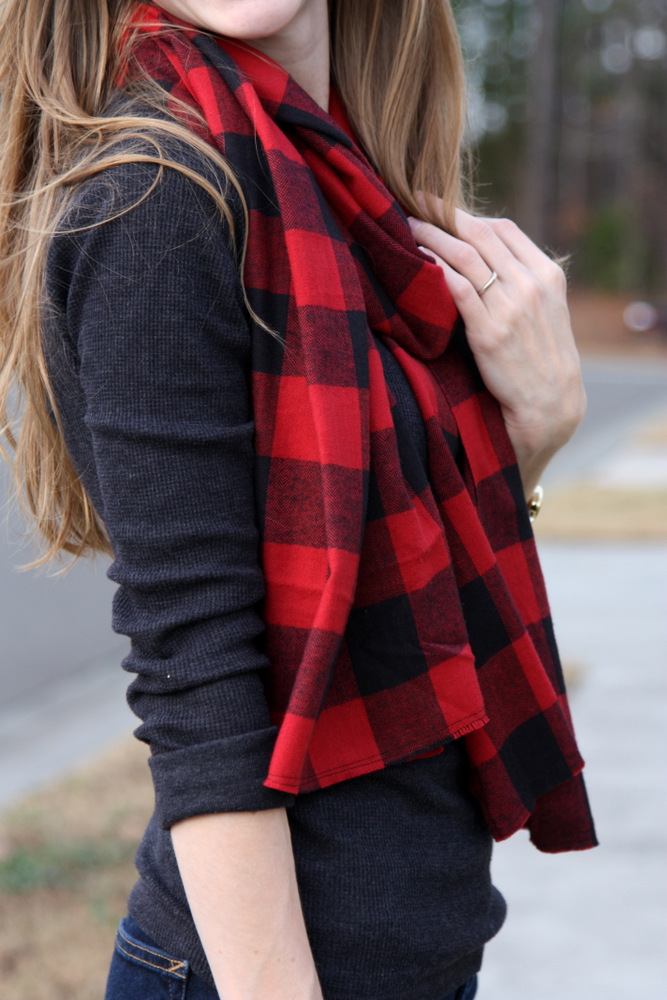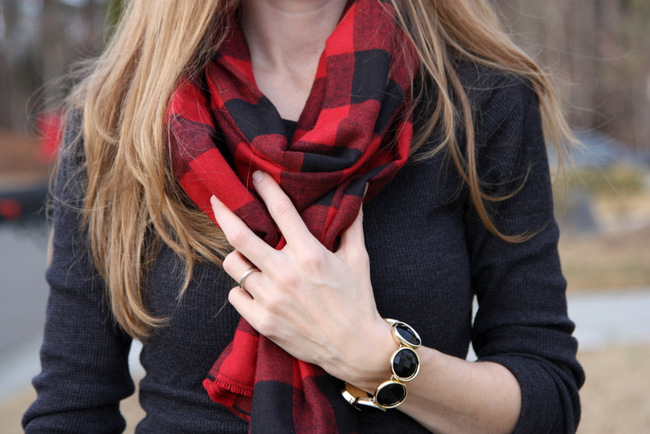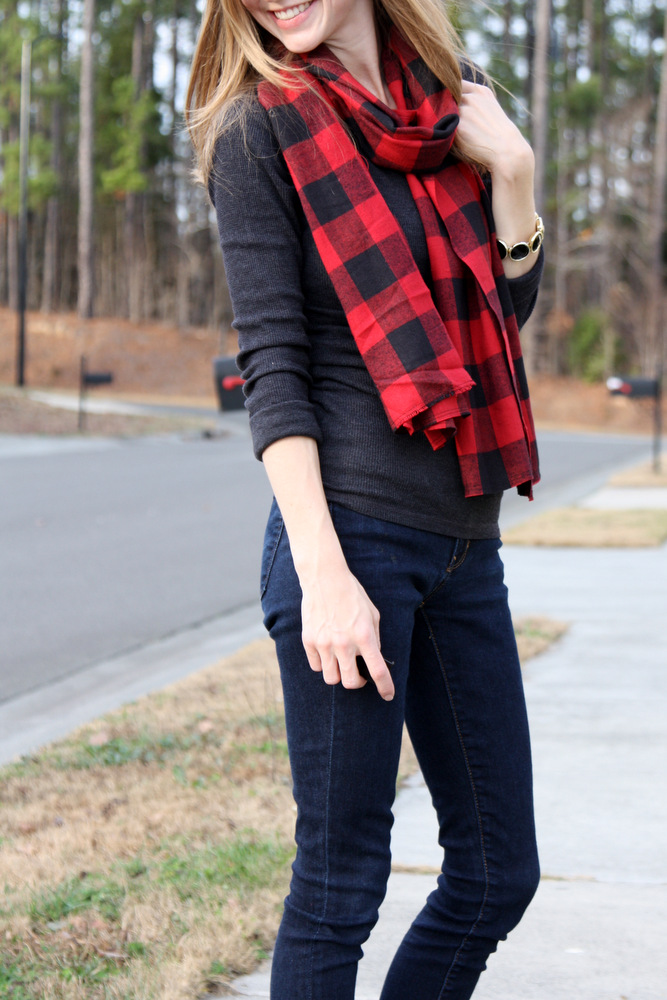 If you liked this post on a diy scarf, you might also like these posts: