Since I was a teenager, I've struggled with going to bed on time.
I can't tell you how many nights I came home from Cold Stone at 10:30 p.m., dead tired and knowing I had to get up for school the next morning at 5 a.m., and instead of going to bed, I'd just lie on the couch for a while, trying to muster up the energy to go upstairs and get ready for bed.
The idea of brushing my teeth, taking out my contacts, washing my face, and getting into my pajamas just seemed like way too much work.
(That previous paragraph makes me sound like the laziest person on the face of the planet, and perhaps that's true).
Sadly, I haven't outgrown this feeling of being too tired to go to bed.
Almost 20 years later, and I still feel like "I want to go to bed, I just don't want to GET ready for bed."
A couple of years ago, I made a change to my night time routine that has made a HUGE difference in my ability to stick to a reasonable bedtime (since getting enough sleep is key to my whole life).
Ever since Ella was born, I've changed into my pajamas right after she goes to bed, unless I'm going somewhere.
Now, when I go to change into my pajamas, I also take out my contacts, brush my teeth, and take off my makeup at the same time.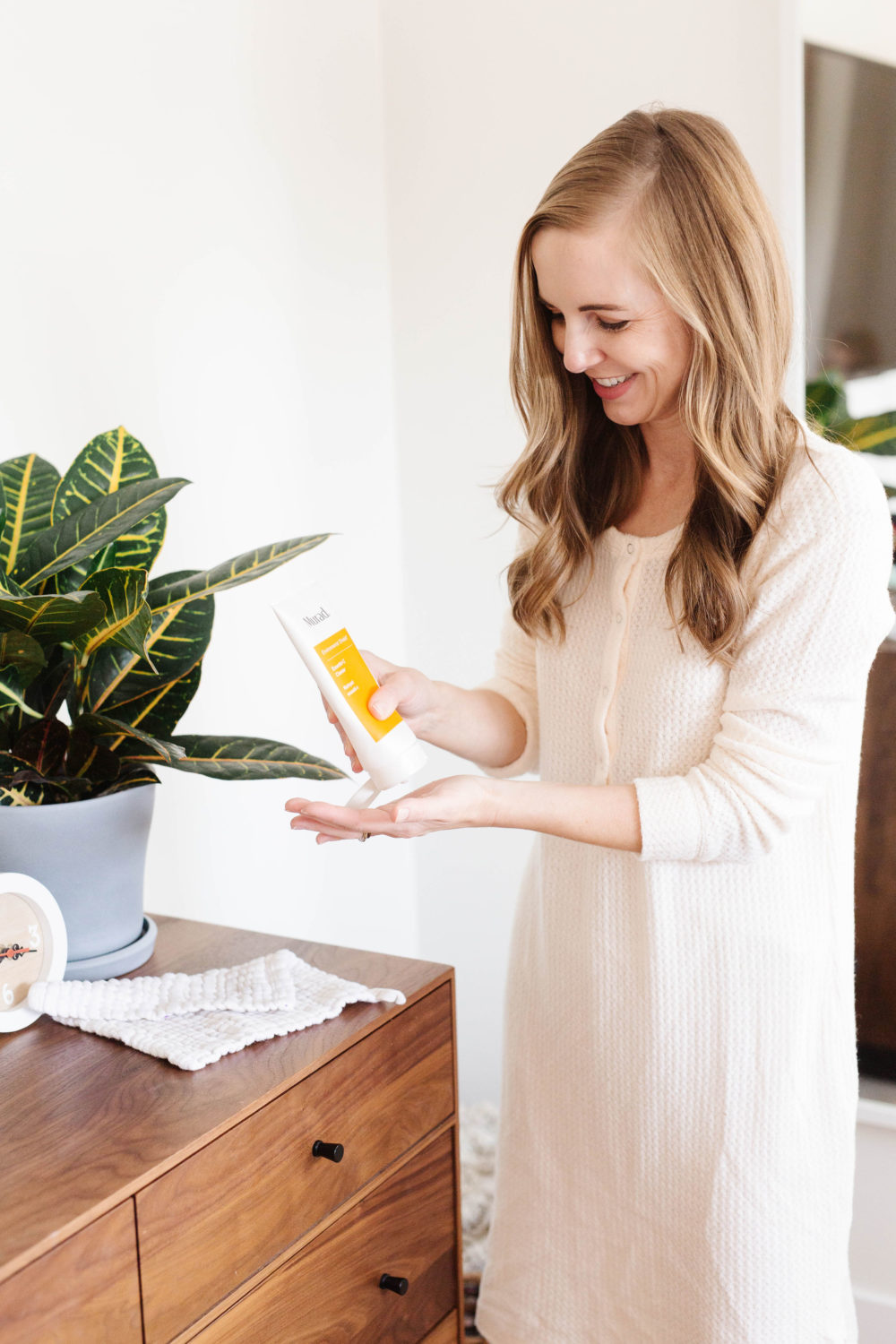 This takes a total of about four minutes, but it's basically life-changing for me.
At 7:30 or 8:00, it doesn't feel like a huge hassle to take out my contacts and wash my face AND it makes me feel like I'm super on top of my night time routine and basically superwoman. That's not a bad way to start the child-free portion of the evening.
Then I can get on to the more important parts of my evening. Like scrolling on Instagram for 45 minutes.
The other benefit of getting ready for bed right away is that if I've already brushed my teeth, I'm significantly less likely to snack after dinner (although, I'll admit that some nights, I just end up brushing my teeth a second time after a last little treat).
And when 10:00 rolls around and I can just hop right in bed with a book for 30 minutes before turning off the light?
It's the best feeling.
Do any of you use this trick too?
If you liked this post about the best trick in my night time routine, you might like these posts too:
Photos by Heather Mildenstein