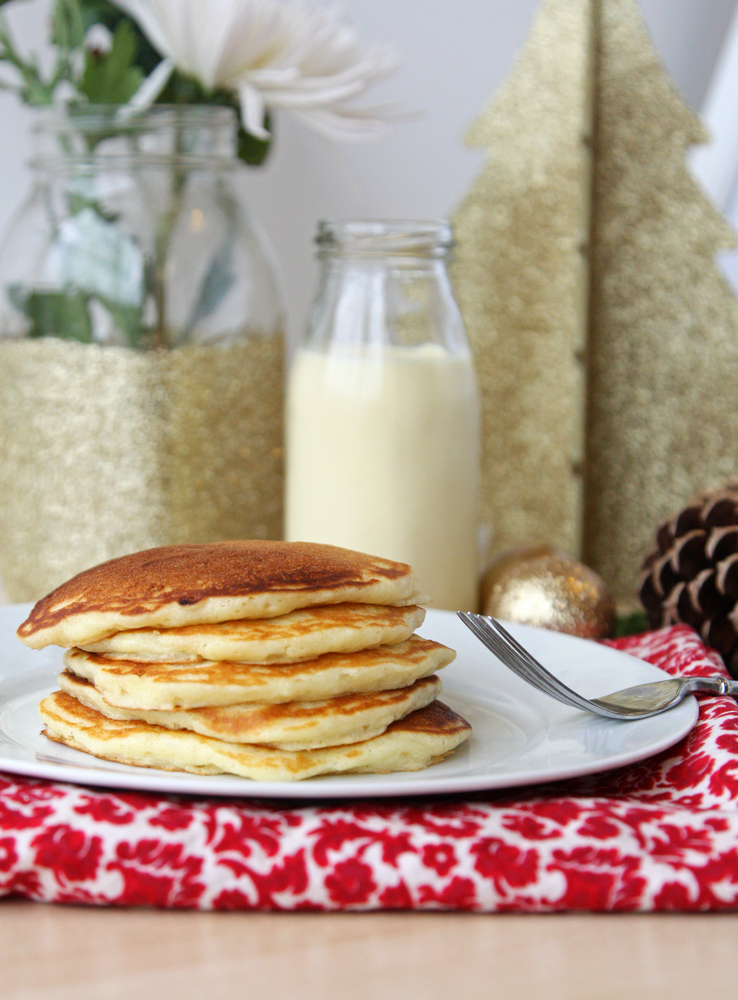 A few months ago, Bart mentioned to a co-worker that we'd had pancakes for dinner and his co-worker apparently responded with a serious lack of love for pancakes (for dinner or otherwise).
And I can't blame him – I've had so many bad pancakes in my life. Pancakes where you try to cut them with a fork and they are so rubbery that your fork bounces back off them. Pancakes that manage to both be dry AND undercooked in the middle at the same time. Pancakes that you basically have to smother in toppings to be at all edible.
Those are not the pancakes we eat at our house.
I make really killer pancakes, if I say so myself (and since this is my blog, I do).
I haven't made another pancake recipe in three years because this one is so absurdly delicious, totally easy, and works perfectly every single time.
And when the holidays roll around, I use eggnog instead of the milk and buttermilk, add a little nutmeg, and my year-round pancakes get a little dash of festiveness.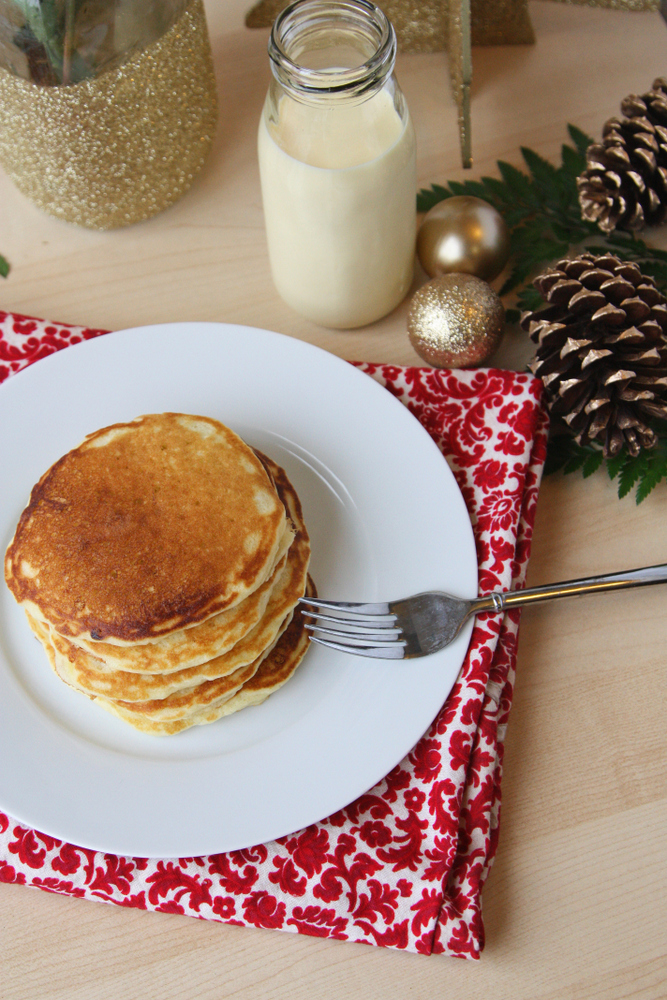 Perfect Eggnog Pancakes


Makes 12-15 average-sized pancakes


5 tablespoons butter, melted
1 cup eggnog
2 eggs
1 tablespoon oil
1 teaspoon vanilla
1 cup flour
4 teaspoons baking powder
4 teaspoons sugar
1 teaspoon salt
1/8 teaspoon ground nutmeg
In a small mixing bowl, whisk together the melted butter, eggnog, eggs, oil and vanilla. Add the dry ingredients on top and whisk until combined and smooth.
Pour a scant 1/4 cup batter on a griddle over medium-high heat, cooking until bubbles form and pop on the batter's surface. Flip and cook another 2-3 minutes, until both sides are golden brown.
Repeat with remaining batter. Serve with maple syrup.