Last summer, Bart and I started having a monthly meeting with each of our girls and I truly think it's been one of the best things we've done as parents.
On the first Sunday of the month, in the afternoon, we call each of the girls into our room one by one and spend about 10-15 minutes chatting with each of them.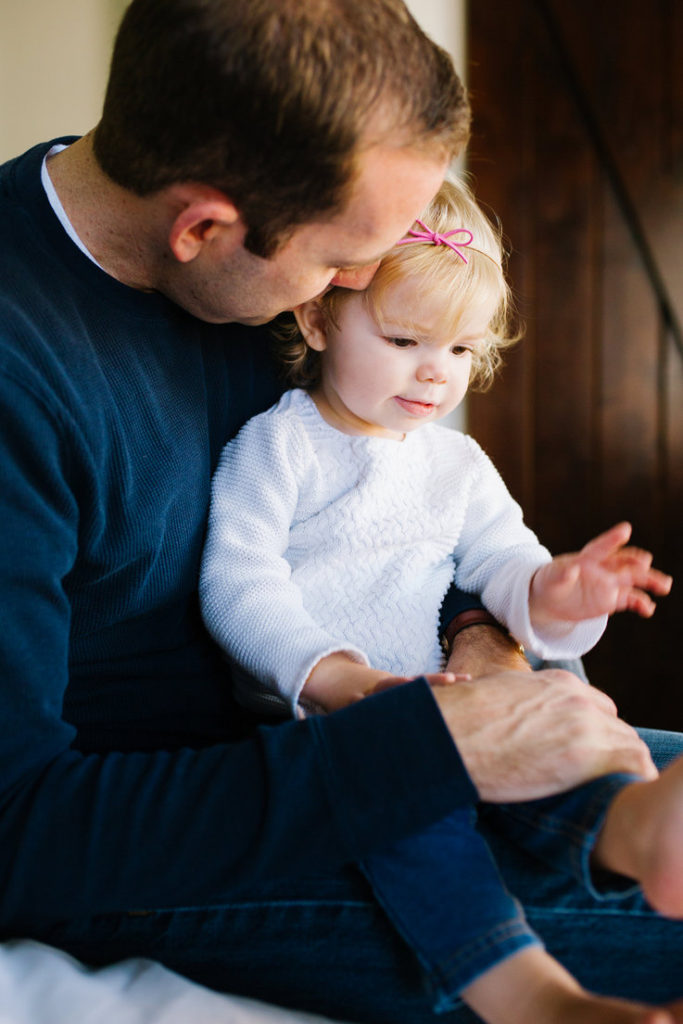 We snuggle up on the bed and start with Bart and me each telling her 3 things we love about her. It might be big things or little things, funny things or sweet things, and Bart and I go back and forth each sharing one thing at a time.
I'll tell you what, nothing softens up a child like hearing how amazing you think they are. Plus, it's such a good reminder as a parent to focus on the things you love about your child.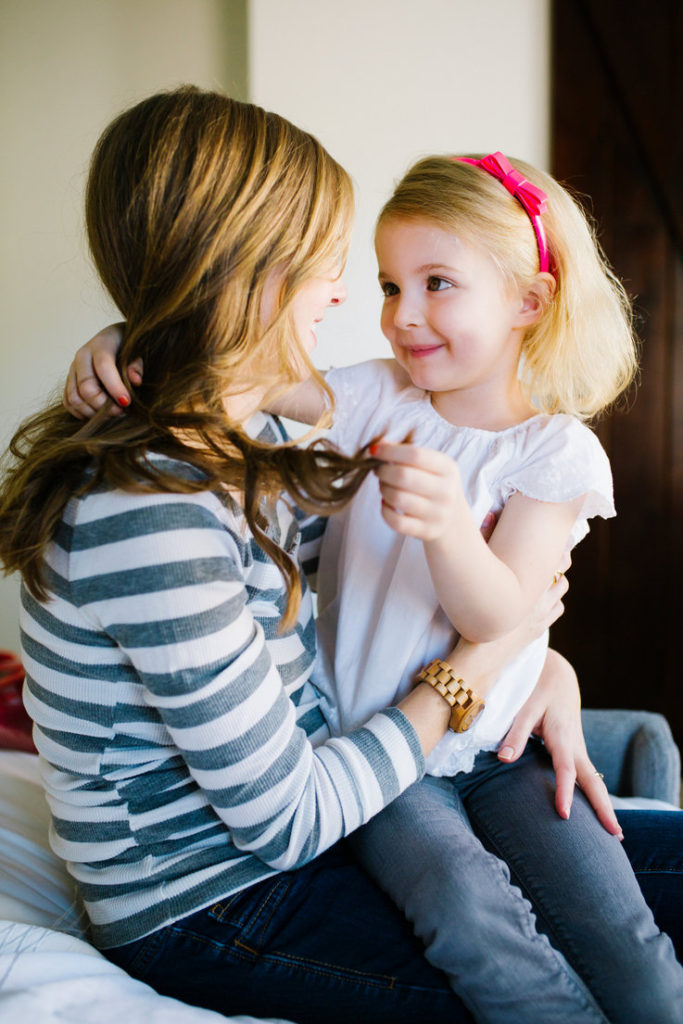 After that, we ask if there is anything they are worried about or that we can help them with or that's making their life challenging or unpleasant.
Then, we usually have something we want to talk with them about, whether it's being a good example to a younger sibling who is copying their every move or getting to homework earlier in the week or keeping their room clean or whatever.
We try really hard to frame whatever it is we want to help them improve in a positive way – "Star, you're such a great big sister and Tally looks up to you so much and wants to do whatever you do. That means you have so much power to help her do the right things by being a good example."
We keep things simple and brief, but it's been the best addition to our family life.
It helps me really focus on how amazing and special each of my children are (instead of getting bogged down in all the junk behavior that's part of childhood) and THEY are so much better behaved when they feel recognized and loved.
It takes less than an hour once a month and it pays off in the biggest way.
It also means we have an easy forum all set up to discuss issues as they come along or have conversations that require a little space and privacy.
Do you do something like this in your family? I'd love to hear about it!